President Halimah shows appreciation to frontline workers with tour of enhanced garden at Istana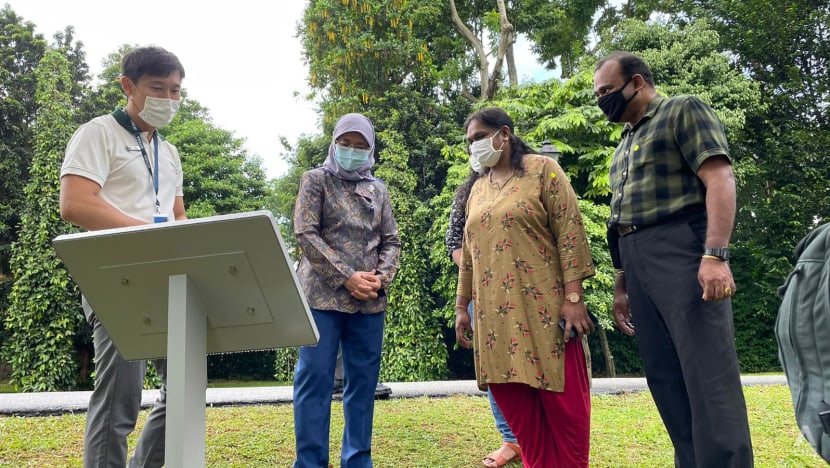 SINGAPORE: About 20 frontline workers and their families were hosted by President Halimah Yacob on a tour of a garden at the Istana on Thursday (Aug 26), ahead of its open house event this weekend.
The guests, which include cleaners and lift technicians, were invited to the launch of the newly revamped Japanese Garden at the Istana.
Speaking to reporters on Thursday, Mdm Halimah said the event was in appreciation of the workers' efforts during the COVID-19 pandemic.
"For many of us, we can work from home and we have other options but frontline workers don't have that option, they have to work on the frontlines all the time and so this is just a small appreciation recognition for them and their families," she said.
"I hope that Singaporeans will continue to give (their) support to frontline workers," she added.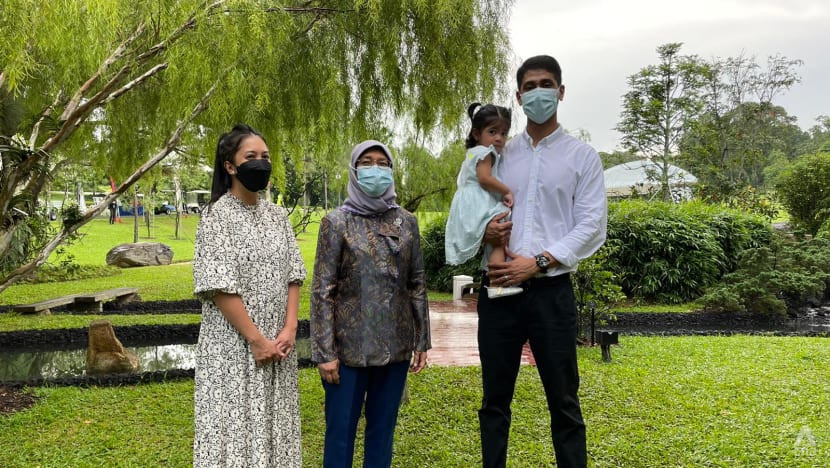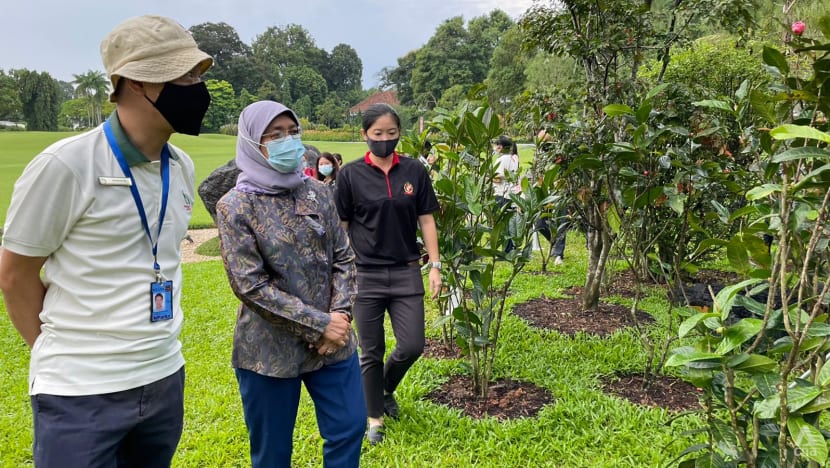 It was a rare family day out for waste management driver Muhammad Yusuf Zainol, who brought his wife and two daughters for the tour.
"It's a special treat for us especially since our daughters hardly go out because of COVID-19 … they were really looking forward to it too," said the 25-year-old.
Landscape technician Chan Tuck Hon said he felt very touched and happy to be invited to the Istana.
"I love flowers and gardens, and to be here at the Istana is really something that I cherish," said Mr Chan.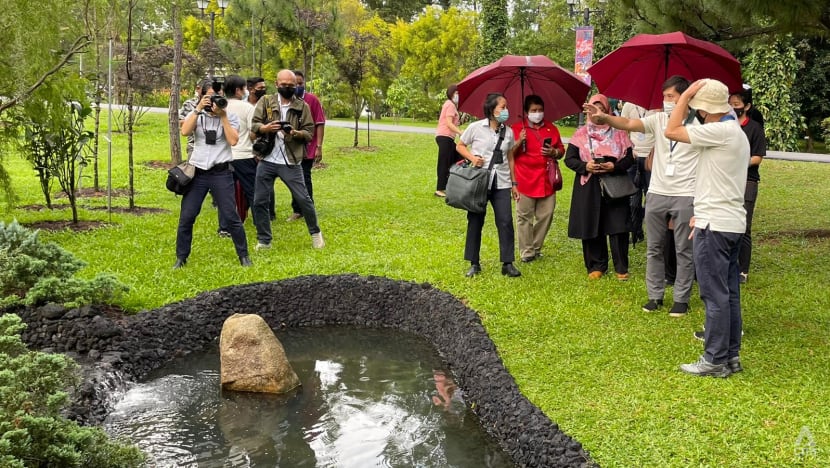 Completed in 1967, the Japanese garden recently underwent enhancement works to "provide a better experience for all visitors", such as foreign dignitaries and members of the public, said the President's Office in a media release.
New features include a "Karesansui", or Japanese rock garden, which comprises nine sculptural rocks as well as a water cascade with a traditional Japanese basin.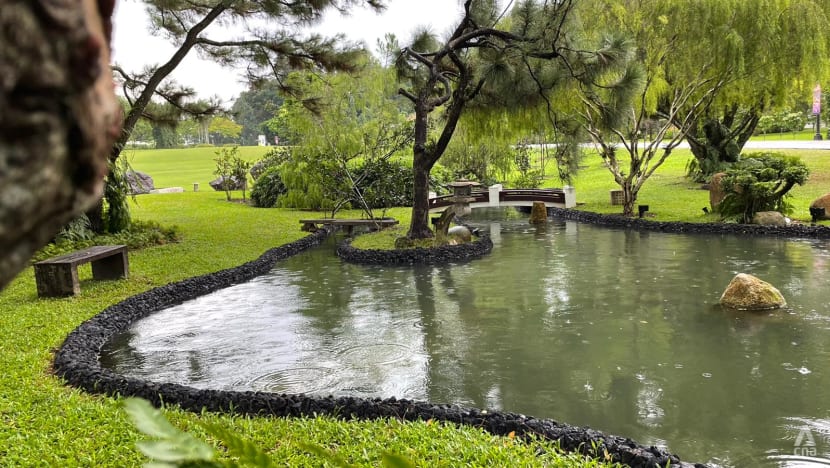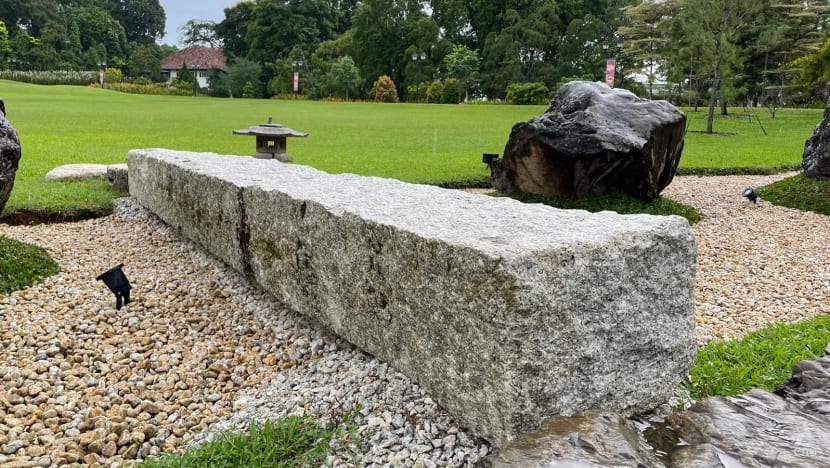 The pond in the garden was also resurfaced with small black lava rock, a typical Japanese aesthetic treatment for garden ponds.
To mark the official launch of the enhanced garden, Mdm Halimah planted a Dacrydium elatum (Sempilor), a type of coniferous tree that grows naturally in topical Southeast Asia.
The Istana, which has been closed to the public since February last year, was slated to hold its open day on Aug 1. However, it was later postponed due to the tightening of COVID-19 measures. It will open to the public on Aug 28.
Last week, the President's Office said only the open-air outdoor gardens will be accessible to visitors on Aug 28.
Only those already issued tickets will be admitted, it added.