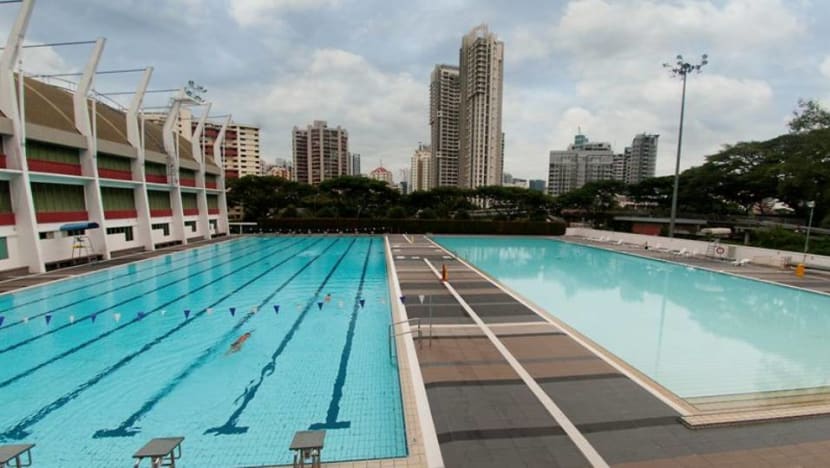 SINGAPORE: A former crane operator from Bangladesh who sexually assaulted a 14-year-old boy at Toa Payoh Swimming Complex was on Thursday (Jun 7) sentenced to eight years in jail and four strokes of the cane.
Kabir Md Alamgir, 45, had on Oct 9, 2016, barged into the shower cubicle the boy was in. He then sexually assaulted and performed oral sex on the boy for two to three minutes.
In their sentencing submissions, the prosecution said that Kabir had "brazenly" committed the offence in a public swimming complex, affecting the public's sense of safety and security. It asked for Kabir to be given, at the minimum, eight years' jail and four strokes of the cane.
Parents legitimately expect that they can let their older children use public toilets and showering facilities freely on their own, the prosecution added.
"The victim is entitled to feel safe in a public space like the swimming complex. In fact, he had always felt safe, changing in the buff with abandon in the open areas of the male toilet," said Deputy Public Prosecutor Gail Wong. 
Kabir's violations, however have "gravely undermined" the teen's rightful sense of comfort and security, she said. The victim has not stepped foot into the complex since, and took a long time to start swimming again, she added.
Kabir "audaciously" barged into the victim's cubicle in broad daylight in a public swimming complex, and forcibly performed oral sex on him despite the fact that others could have caught him red-handed, she said.
In asking for a deterrent sentence, the prosecution pointed to how Kabir had targeted the victim, who had his weekly swimming lesson at Toa Payoh Swimming Complex.
Kabir spoke to the victim on occasion over seven to eight months before the offence, and also once scrutinised his body, asking why he had not been circumcised.
"It was therefore no coincidence that on the day of the offence, the accused had arrived at the complex just before the victim ended his swimming lessons not carrying anything in his hands," the prosecution said. After the offence, Kabir left the complex without swimming.
For sexually assaulting the victim, Kabir could have been jailed for up to 20 years, as well as fined or caned. One other charge of using criminal force with intent to outrage modesty was taken into consideration.