What more can the IMF do to help developing economies overcome debt problems?
Countries have to adopt painful measures, such as hiking taxes, and cutting fuel and business subsidies, to receive funding from the agency.
As Sri Lanka and Pakistan negotiate bailout deals with the International Monetary Fund (IMF) over their mounting debts, the agency's role in supporting developing economies has come under the spotlight.
Colombo defaulted on its external debt last year, while Islamabad is heading in the same direction, with more than US$121 billion in debt, analysts said.
To unlock crucial funding from the IMF, countries have to adopt painful measures, such as hiking taxes, and cutting fuel and business subsidies.
While these place further strains on the populations, analysts said they ensure stability in the longer term.
Debt relief was a key topic when finance ministers and central bank governors from the Group of 20 (G20) nations met last month, while the United Nations has proposed slashing 30 per cent of the public debt of the 52 developing countries suffering from severe debt problems.
DEBT PROBLEMS
Over the past two years in Pakistan, food, fuel and business costs have climbed to their highest in half a century, in an economy ravaged by the pandemic and last year's disastrous floods.
The government recently hiked taxes to unlock a US$1.2 billion tranche from the IMF, a move which could push inflation to 40 per cent this year, according to analysts.
With just about US$3 billion in foreign exchange reserves, the country's hardships could worsen. For example, cargo has been stuck at the Karachi port for weeks as the country does not have enough money to cover its imports.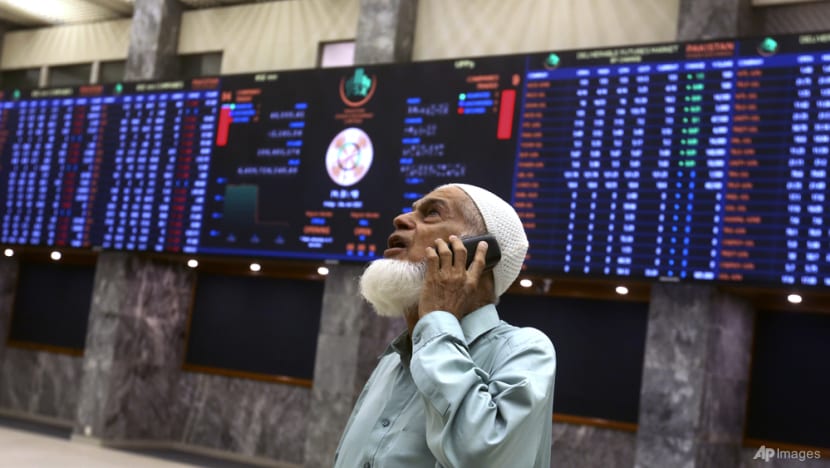 Former World Bank lead economist Sanjay Kathuria, a visiting fellow at the Centre for Policy Research, said: "Pakistan's policy makers have to make a call on whether it is worthwhile for them to pay foreign creditors, at the expense of its own poor suffering population."
"Sri Lanka made that call in April last year and decided to default on its debt to preserve its precious foreign reserves, for food and medicine."
Sri Lanka defaulted on its sovereign debt last year for the first time in its history, pushed to the brink by the pandemic and the global economic spillover of Russia's war in Ukraine.
A US$2.9 billion bailout from the IMF has been agreed in principle, but the agency will likely only release the aid when its biggest bilateral lenders, including India and China, agree to restructure the debt.
The World Bank estimates that Sri Lanka's economy contracted by 9.2 per cent last year, and will shrink by more than 4 per cent this year.
Public anger saw the ousting of former president Gotabaya Rajapaksa in July last year, with his administration accused of financial mismanagement.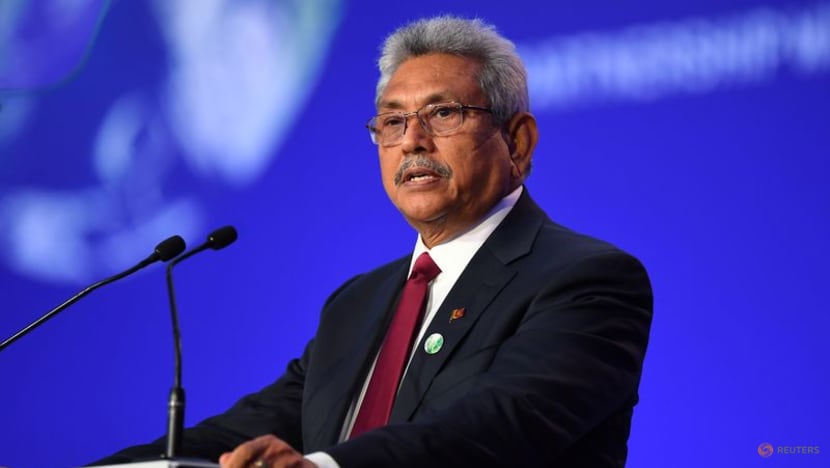 The new government has increased income taxes and electricity tariffs, driving inflation above 50 per cent. These measures have increased financial woes for the population, and triggered protests.
DEEP-SEATED ISSUES
Authorities say, however, that there is no other way out of the crisis.
Economists say Sri Lanka needs to implement longer term economic measures, including branching out from tourism to grow other revenue streams, such as exports.
Others are prescribing much deeper reforms, including tackling governance issues and decades of economic mismanagement.
Senior researcher Bhavani Fonseka from the Centre for Policy Alternatives, said: "Even when the agreement comes, it doesn't mean all the problems are going to be solved. And Sri Lanka really has to go down a path of critical reforms."
She said that beyond debt restructuring, the government already has the means to reform areas such as the state-owned enterprises.
Mr Neils Hegewisch, Friedrich-Ebert-Stiftung's country director in Pakistan, said: "With every new programme, with every new austerity measure, with every new budget, you don't see any real progress because the overall situation is not improving."
CRITICISM OF THE IMF
However, critics have described the IMF's recommendations of hiking taxes, cutting fuel and business subsidies, as too harsh, echoing long-standing concerns that the agency's policies often ignore the impact on the poorest.
"This is the prevalent criticism of the IMF in Pakistan, that IMF programmes deteriorate the economy (and) do not take care of the poor. But I don't think this is a fair criticism in this case, to some extent. Of course, every programme (and) every change that is implemented will not lead to a prosperous future in the short term, so there will be hardships," said Mr Hegewisch.
At the recent Munich Security Conference, IMF chief Kristalina Georgieva acknowledged Pakistan's challenges, noting that a third of the population had been affected by devastating floods.
She called for the country to raise tax revenues on those who can contribute, and reduce subsidies for those who do not need them.
Pakistan's Prime Minister Shehbaz Sharif later announced that his coalition will be voluntarily surrendering salaries and perks, which according to him, will save the country US$765 million a year.
Sales taxes were also raised on non-essential items, such as business class air travel and luxury imports.
Analysts said that the IMF's demands, though harsh, ensure long-term stability, and its funding can help the affected countries open doors to aid from other lenders.