New York pushes plant-based diets across public institutions in bid to cut carbon emissions
A new greenhouse gas inventory found that food production and consumption is New York's third biggest generator of carbon emissions, after buildings and transportation.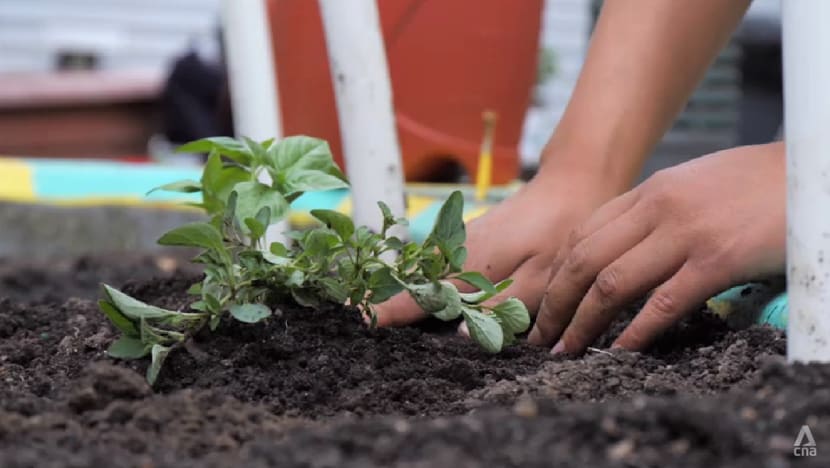 NEW YORK: New York is aiming to bring down carbon emissions by promoting plant-based foods across its public institutions.
Officials are pushing for plant-based diets, saying these are good for both consumers and the environment.
This comes after a new greenhouse gas inventory found that food production and consumption is New York's third biggest generator of carbon emissions, after buildings and transportation.
PUBLIC SCHOOLS, HOSPITALS SEE MENU SHAKE-UP
Across New York City's public school system, for instance, menus are getting a shake-up.
About 100 recipes are set to be rolled out throughout the next school year. Chefs will be trained to prepare meals with plant-based ingredients.
"The feedback we're getting is mostly thumbs up on all the recipes," said Wellness in the Schools national programme director Marion Williams. 
"Excited about the new flavours and really interested in how the recipes lay out. Not that difficult to put together."
New York built on meatless Mondays and rolled out a plant-powered Friday initiative across the city's public schools last year, as part of a wider push to trim the fat off carbon emissions. 
"Red meat, in particular, and dairy, in the way that food is produced at the farm level, it's very carbon-intensive," said Ms Kate MacKenzie, executive director at the New York City Mayor's Office of Food Policy. 
"So if we're trying to reduce the amount of emissions in our city, we can't ignore the contributions of food."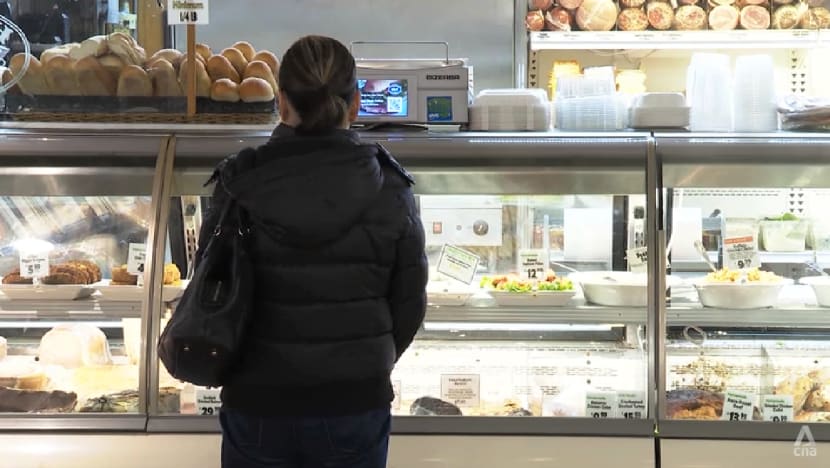 New York City Mayor Eric Adams, who himself follows a plant-based diet, aims to slash food-based emissions by a third across the city's agencies by 2030.
That includes the city's hospitals, which target to serve more than three-quarters of a million plant-based meals this year.
The city has also received a US$44 million investment from the American College of Lifestyle Medicine to provide training in plant-based nutrition for up to 200,000 healthcare professionals.
"We already know that a plant-powered diet is better for your physical and mental health," said Mr Adams. 
"I am living proof of that, but the reality is that thanks to this new inventory, we're finding out it is better for the planet."
SUPPORTING THE CITY'S CLIMATE GOALS
With rising food prices due to inflation, officials said plant-forward meals are often a cheaper alternative to meat.
Ms MacKenzie said: "Meats are frankly a bit more expensive than beans. We've seen cost savings particularly in our public hospital system."
Meanwhile, education is seen as a vital way to help grow support for the city's climate goals. 
The non-profit organisation Chefs for Impact, for instance, uses a hands-on approach to teach children about food sustainability. 
"I think it's hard for this new generation. For kids, there's an air of hopelessness in terms of climate change," said Ms Kristina Ramos, director of programming at Chefs for Impact. 
"But what we try to do is show them little ways they can create change and they can do things by eating better, by sourcing their food better, by eating vegetarian or eating in ways that create less emissions."
Food makes up nearly 20 per cent of all of New York state's waste, with close to 4 million tons ending up in landfills each year, according to some estimates.
Officials hope that the cutbacks on certain types of food could start to eat away at the city's carbon footprint.