Singapore's emerging alternative proteins scene cooks up a storm with new food items
Companies are racing to serve up innovative food offerings, as the country looks to become more food resilient.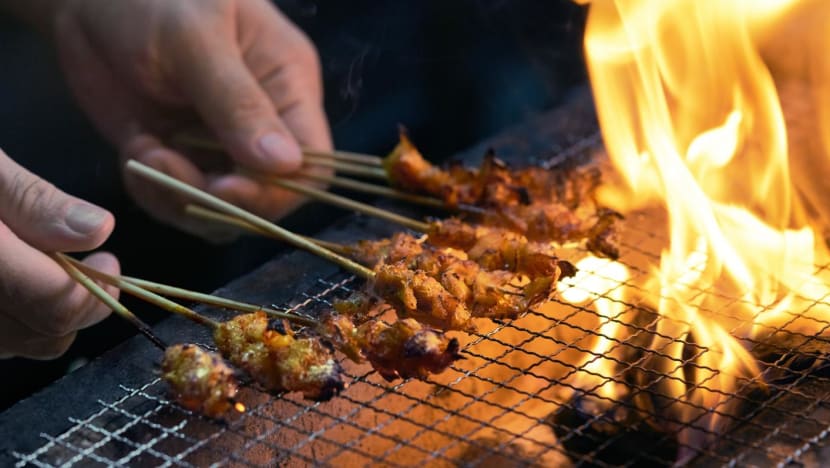 SINGAPORE: From lab-grown pork to cultivated fish, Singapore's emerging alternative proteins market is cooking up a storm.
Companies are racing to come up with innovative food offerings, as the country looks to become more food resilient and position itself as a leader in the shift towards alternative proteins.
Singapore's only cultured fish firm Umami Meats, for instance, wants to recreate seafood popular in Asian cuisine, but that is overfished and difficult to farm.
The company's plans are in line with the country's sustainability goals to produce more of its own food by 2030. 
SHIFT TOWARDS ALTERNATIVE PROTEINS
At Umami Meats, its lab-developed fish cake, which is part plant and part cultivated fish cells, may look and even smell like the real thing.
"Normally in Thai fish cake, they use dory fish or pollock," said its food technologist James Tan. 
"But we've decided to use red snapper, because it's one of the cell lines that we have developed so far."
The firm is hoping to feed an emerging appetite for novel and sustainable foods, with seafood that is cultivated rather than caught.
It starts with a few stem cells from the fish, then the lab uses a culture medium or a liquid broth with nutrients so that the cells grow and divide. 
In less than two weeks, it is ready to be used in food products.
Umami Meats co-founder and chief executive officer Mihir Pershad said: "We're working on eel for unagi as well as for smoked applications in Europe. 
"We're working on tuna, for the wide variety of ways that we can use tuna. We're looking at everything from sushi to more common mass market tuna applications like a tuna steak, for example."
LAB-GROWN CHICKEN, ANYONE?
Increasingly, studies around the world are showing that cultivated or cultured meat can reduce emissions from food production and help in the climate fight. 
In 2020, Singapore became the first country to serve up lab-grown chicken. This has paved the way for other innovators.  
"Singapore is the only country in the world where cultivated meat has already been approved for sale," said Ms Caroline Wilschut, chief commercial officer at Dutch cultivated meat company Meatable. 
"So of course, that is an excellent starting point for a cultivated meat company."
Meatable is partnering Asia's first plant-based butcher Love Handle to develop a new kind of pork. 
"So what comes out of our facilities is something like ground pork and with that, you can think of many applications," said Ms Wilschut. 
"We will start with sausages, but we're also thinking, for example, about pulled pork, we're thinking about dumplings."
Both companies are working to nurture public curiosity and whet appetites for alternative meat.
They believe it is a matter of time before palettes evolve.
Love Handle co-founder and chief executive officer Ken Kuguru said: "We do believe that similar to electric vehicles, there's going to be an intermediary step like hybrid vehicles, where you transition from traditional products all the way to the modern products. 
"So we believe that the future of meat or an intermediary step will be a hybrid type of product, mixing the best of plant-based products and cultured products."