Cortina Watch celebrates its Golden Jubilee with Patek Philippe
The luxury timepiece retailer marks its 50-year milestone with a limited-edition Calatrava and a unique dome table clock.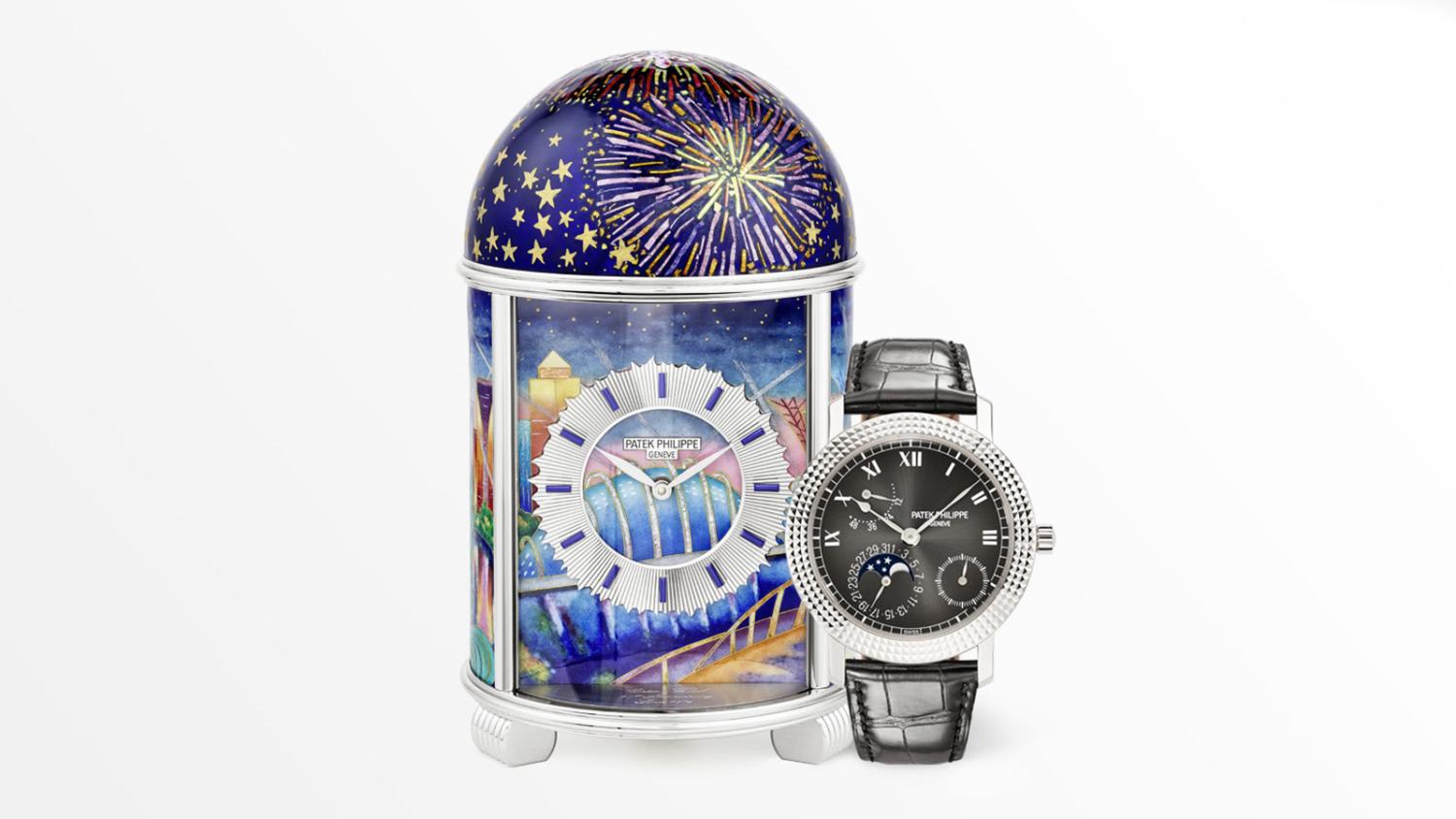 The story of Cortina Watch and Patek Philippe is one of familial and generational friendship between a homegrown retailer and the last independent, family-owned Genevan manufacture. Bonded by a shared commitment to fine watchmaking and craftsmanship, they have worked together since Cortina Watch's founding in 1972.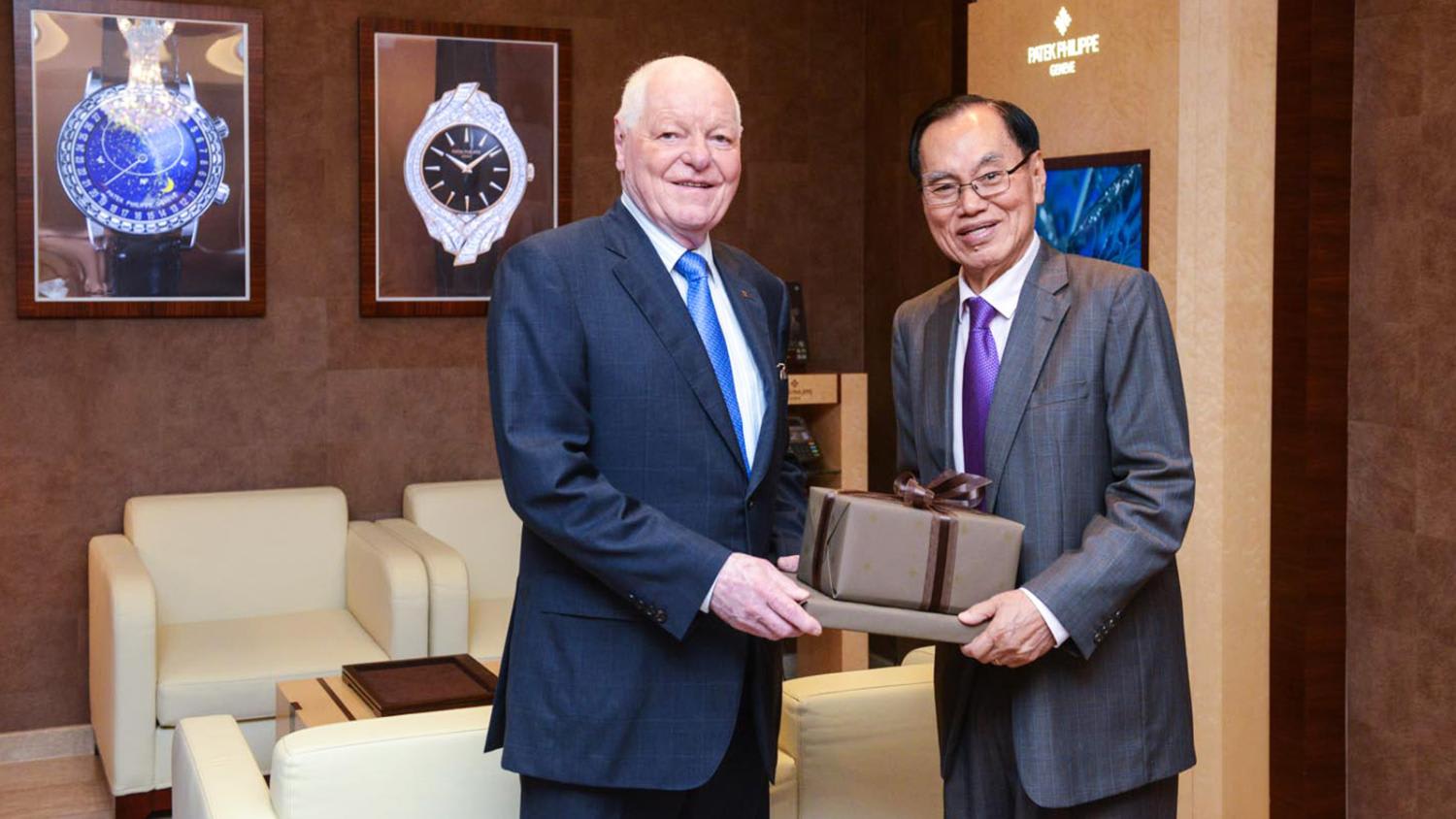 "The affinity between Cortina Watch and Patek Philippe extends beyond retail partnership; it's more like an inter-generational friendship. Even before my dad (Mr Anthony Lim) started Cortina, he had already met Mr Henri Stern," Mr Jeremy Lim, CEO of Cortina Watch, recalled.
"My dad continued to work closely with both Mr Stern and his son Philippe after Cortina was established. That friendship continues with my brother and I with Philippe's son, Thierry. The bond between the two families that started 66 years ago is unique, precious and truly transcends generations."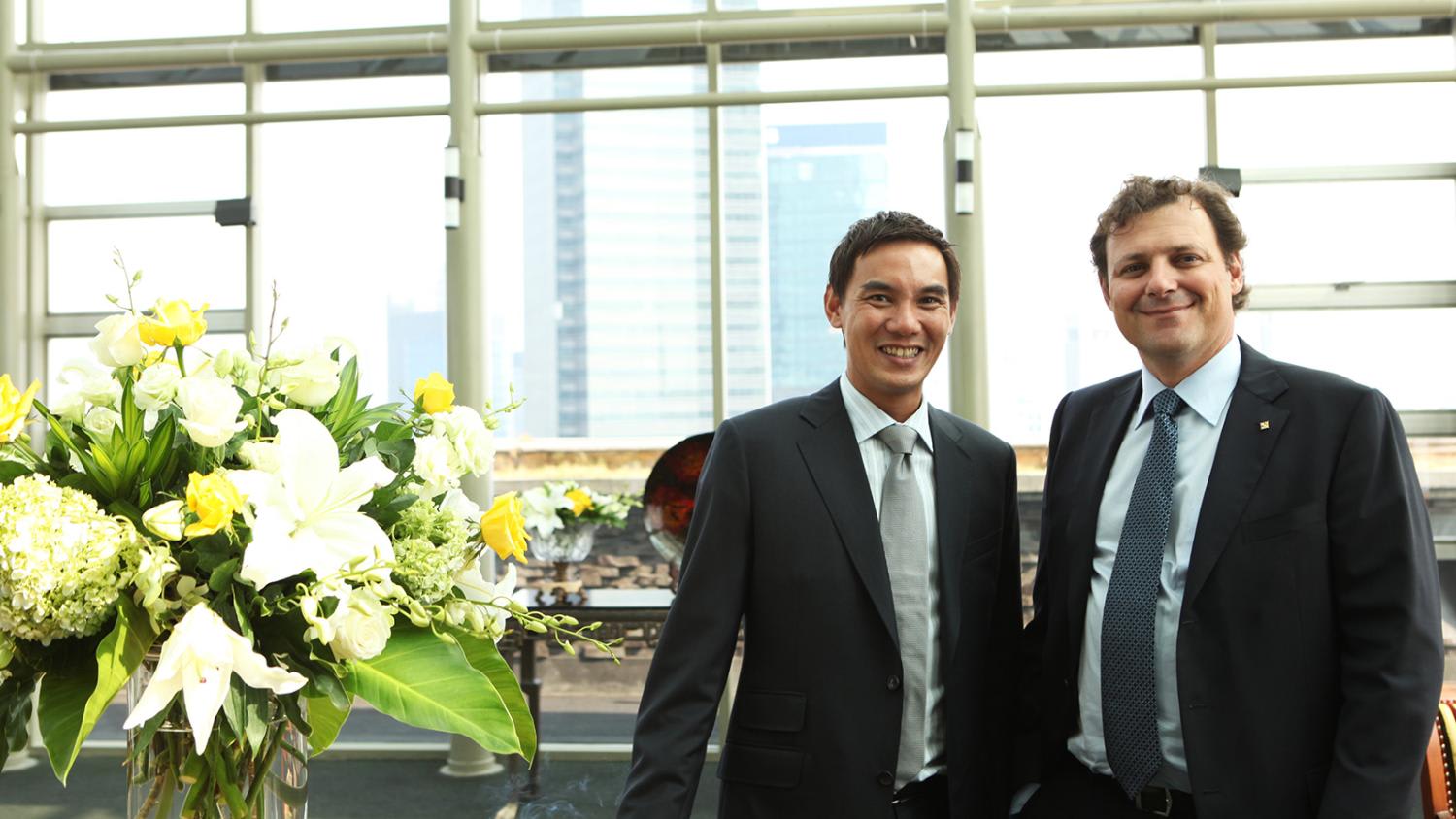 Today, the half-century partnership has established a foothold in Southeast and East Asia, with Cortina Watch exclusively managing six Patek Philippe boutiques in the region. "As custodians of our respective family businesses, I believe we share similar values when it comes to building business longevity. Regardless of the generation or era we are in, trust is critical to our success and our longevity. It's what has led us this far," Mr Lim explained.
To celebrate Cortina Watch's Golden Jubilee, Patek Philippe is taking the opportunity to acknowledge five decades of familiarity with a new commemorative Calatrava as well as a dome table clock colourfully etched with the Singapore skyline.
A FAMILIAR FACE
The Ref 5057G-010 Calatrava Golden Jubilee Edition bears the same trappings as the 1997 model created for Cortina Watch on its 25th anniversary. Like its predecessor, this 100-piece anniversary edition Calatrava is distinguished by a triple-row hand-guilloched Clous de Paris hobnail bezel. It is now dressed in a stately white gold case paired with a charcoal grey sunburst dial featuring a black gradient rim, white Roman numerals and white gold pear-shaped hands.
Classic Calatravas don't usually come with complications, so Ref 5057G-010's display of date, moon phases and power reserve points to the exceptional bond with Cortina Watch.
The wristwatch is powered by the Caliber 240 PS IRM C LU, which is based on the legendary ultra-thin Caliber 240 first created in 1977. The micro-rotor movement has over the years incorporated innovations such as the Oscillomax ensemble with Spiromax balance spring and Pulsomax escapement to achieve incredibly precise timekeeping in accordance with Patek Philippe's requirements. Stunningly finished by hand, it is visible through the see-through caseback that bears the commemorative inscription: Cortina Watch – 50th Anniversary – Since 1972.
CELEBRATE THE CITY
Among Patek Philippe's prestigious Rare Handcrafts collection, none are as coveted as its dome table clocks. These singular collectors' items showcase the best of the manufacture's artistic and decorative capabilities, with Ref 20145M-001 Singapore Skyline shining the spotlight on cloisonne enamelling.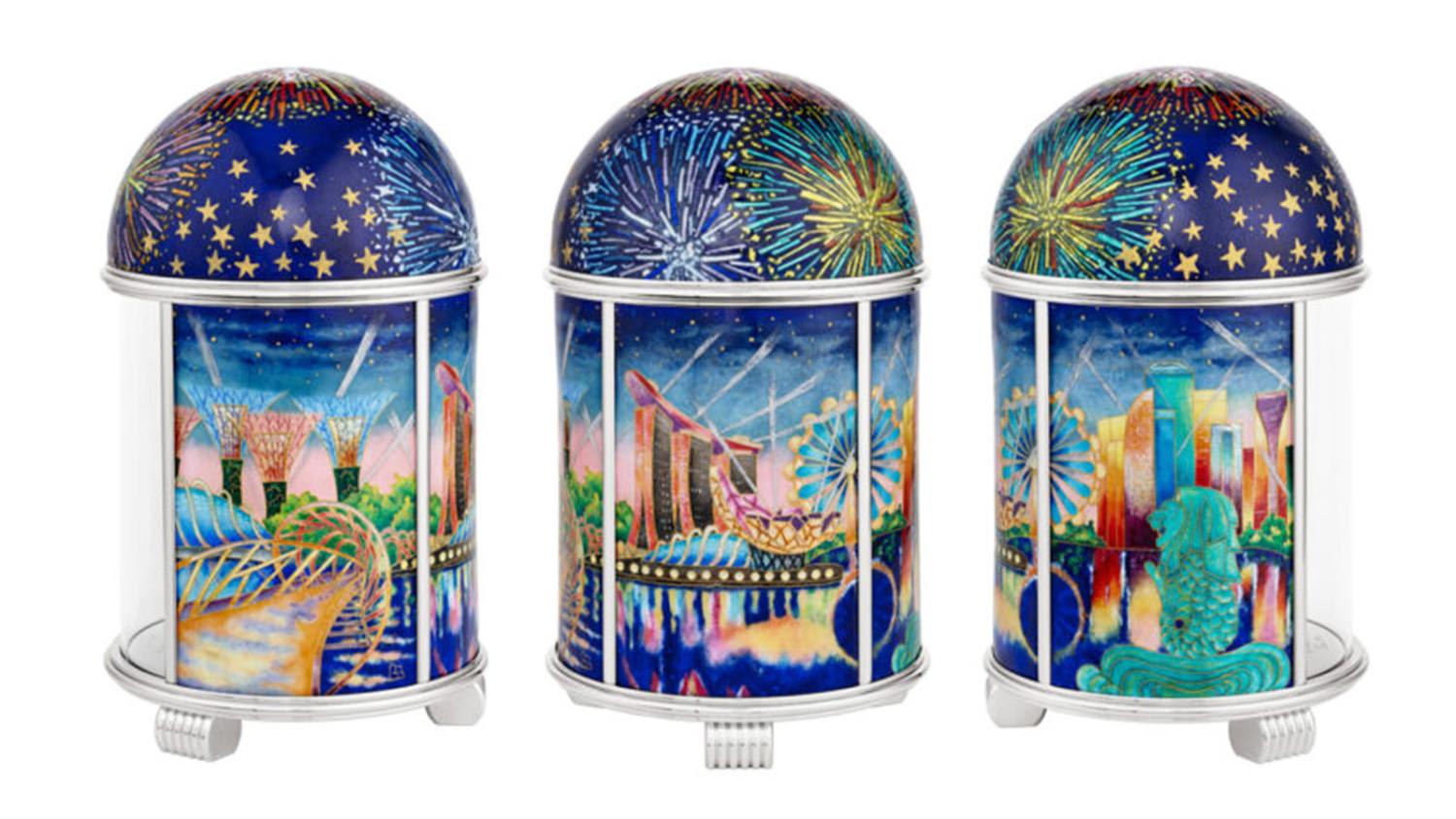 The four panels of Singapore Skyline provide the canvas to capture the quintessential Marina Bay landscape, from the Merlion to the Esplanade, Gardens by the Bay and Marina Bay Sands, where the second Patek Philippe boutique in Singapore was opened by Cortina Watch.
As is tradition in cloisonne enamelwork, fine gold wire is painstakingly shaped by hand to outline the contours of the cityscape and its monuments. The scenery is then illuminated with powdered enamel pigments and fired in an oven. A palette of 50 enamel colours was used in this dazzling array, with each panel requiring 10 to 14 repeated firings to bring out all its nuanced gradations and layered effects.
The vibrant panorama is crowned by a cascade of 50 gold stars and fireworks across the blue enamelled dome. Representing the half century since Cortina Watch was founded, the stars are each painted in gold powder, while silver spangles form the festive pyrotechnics. The dial of the dome table clock is relatively discreet against the ornate backdrop, comprising a guilloched hour ring with serrated edges (a subtle floral motif for the Garden City) and 12 lapis lazuli baguette markers. Engraved on the base is the same commemorative inscription.
THE SHOW GOES ON
The Golden Jubilee fanfare continues with a travelling exhibition co-hosted by Cortina Watch and Patek Philippe, where the special editions Ref 5057-010 Calatrava and Ref 20145M-001 Singapore Skyline will be presented, together with the 25th anniversary Ref 5057R-001 Calatrava.
Additionally, the retailer will debut its private collection of Patek Philippe dome clocks for the celebratory event, including the Ref 1677M Esplanade created for Singapore's Golden Jubilee in 2015, Ref 20094M-001 Bay of Singapore created for the Patek Philippe Watch Art Grand Exhibition hosted in Singapore in 2019, and Ref 20040M-001 Twilight Taipei created to commemorate the first Patek Philippe boutique established in the city's most prominent skyscraper.
The opportunity to behold these extraordinary creations in person is a rare one. "As our pace of life gets faster, many forget the importance of the value of life, as well as the time required to nurture creativity and refine craftsmanship. I hope that through the art of watchmaking as well as Cortina Watch's passion for curating time, future generations of watch enthusiasts can learn to appreciate the finesse of fine watchmaking and high horology through works of mechanical art, such as timepieces created by Patek Philippe," shared Mr Lim.
The Cortina Watch 50th commemorative travelling exhibition will run from Jun 18 to 26 at the Patek Philippe boutique at ION Orchard, before moving to The Shoppes at Marina Bay Sands from Jun 28 to Jul 3. Thereafter, the exhibition will travel to Thailand, Taiwan and Malaysia before finally returning to Singapore at the end of the year.
Register for the Cortina Watch 50th Anniversary Commemorative Exhibition.