The driving force behind Lazada Logistics
A dedicated team powers the roll-out of a trusted, one-stop logistics solution for Southeast Asian brands and sellers.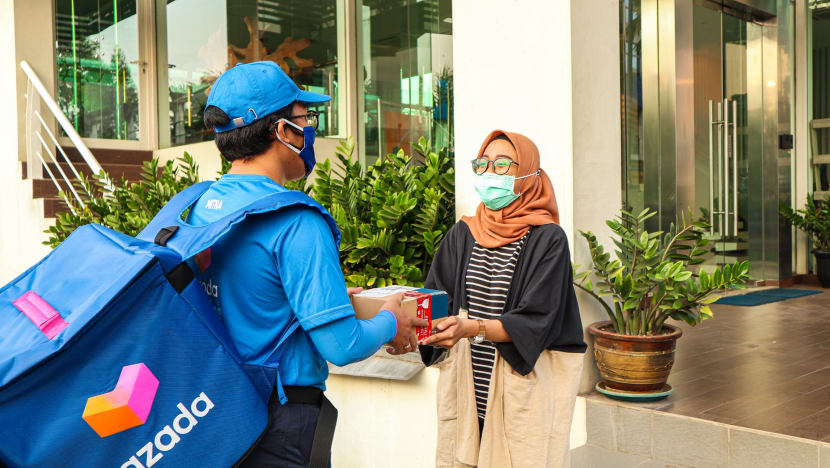 Since he joined Lazada three years ago, Mr Niwattana Assawarakse has been helping sellers in Thailand succeed in more ways than one. "My role is to encourage sellers to maintain or accelerate their fulfilment rate," said Mr Niwattana, 41, an operations logistics excellence manager with Lazada Thailand.
This became particularly challenging for sellers with the onset of the COVID-19 pandemic as it was difficult for some to deploy more manpower or procure equipment. But Mr Niwattana was on hand to provide much-needed motivation and solutions. 
"It was gratifying to see sellers on the platform improve their deliveries and increase their orders. I am happy to have supported them – to have helped secure an income for their families – especially during the COVID-19 pandemic," he reflected.
It is people like Mr Niwattana – one of Lazada's over 9,000-strong global talent pool – who have cemented the company's standing as a major player in the Southeast Asian e-commerce space since its founding in 2012.
Behind the scenes, workers ensure that logistics and supply chains operate smoothly, from sellers to buyers. The next step in the back-end journey sees the integration of the company's logistics arms – Lazada eLogistics (LEL) and Lazada Express (LEX) – into Lazada Logistics, thereby adding further value to brands, sellers, consumers and other partners in the ecosystem. 
ONE-STOP LOGISTICS SOLUTION
Powered by technology, Lazada Logistics offers end-to-end solutions that ensure reliable and safe services.
Lazada Logistics is a trusted, one-stop logistics solution for brands and sellers in Southeast Asia. Built on leading technological network and infrastructure amassed over nearly a decade, it played an important role in helping brands and sellers reach more consumers in 2020, at the height of the COVID-19 pandemic. 
Said Mr Andy Huang, chief logistics officer of Lazada Group: "Our logistics capabilities have enabled us to provide best-in-class delivery service to consumers across the region. This re-branding reflects the significant progress we have made over the years."
The logistics arm boasts a network of over 400 warehouse facilities, sortation centres and hubs, with more than 85 per cent of total first-mile parcels handled at Lazada facilities. Its recently introduced multi-channel logistics services also enable Lazada merchants to fulfil their customers' orders, whether the consumers purchased the items on Lazada or other e-commerce channels selling the merchants' products.
For businesses and sellers who have had to grapple with the growing demands and expectations of customers, Lazada Logistics helps them outrun competitors by relieving them of logistics concerns that require high capital and operational expenses associated with order fulfilment. This includes the need to maintain warehouse infrastructure and delivery fleets. Sellers are also spared the challenges of having to build an extensive network of operations without economies of scale. 
Lazada Logistics aims to provide hassle-free end-to-end services for businesses – from first-mile pick-up, storage and packing to last-mile delivery and returns.
In the long run, Lazada is building a healthy, sustainable business by investing in technology, logistics infrastructure and capabilities
STRONG COMPANY-EMPLOYEE CONNECTION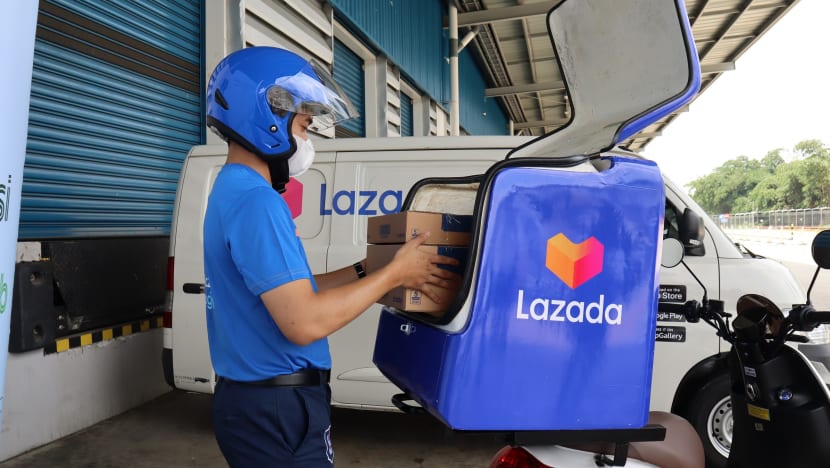 The passion of Lazada Logistics' employees and frontliners in wanting to do their best even amid unprecedented times, has been instrumental in making the company what it is today
From around the region, stories emerged of employees going the extra mile, including those who soldiered on to deliver huge televisions in cardboard boxes via boats because of heavy floods in Jakarta, or having to walk kilometres just to get to work when public transport was suspended during lockdowns in the Philippines. 
"All this is incredible proof of professionalism, kindness and solidarity," said Mr Philippe Auberger, chief logistics officer, Lazada Indonesia. 
Over at Lazada Vietnam, another group of employees once spent the night in a sortation centre taking care of parcels, manually moving them to higher ground to keep them dry from knee-deep rainwater that had inundated the facility.
Fittingly, passion extends both ways – Lazada Logistics has made it a priority to be closely attuned to the needs and well-being of its workers. Recently, an initiative called LazadaCARES was rolled out that comprised access to free vaccination, care kits and a one-time cash token of appreciation in some of the markets.
The company also ensures its frontline warriors have plenty of opportunities to learn, assume greater responsibility and advance in their careers. 
Take for instance senior warehouse inventory supervisor Ms Tri Yuni Fitria Faridawati, who leads the inventory team, manages inventory accuracy, monitors cycle count compliance and optimises storage management. 
As a woman in a largely male-dominated arena, Ms Yuni from Lazada Logistics in Indonesia said, "I have gained a lot of knowledge and experience, especially in warehousing and logistics. Working at Lazada has also allowed me to be financially independent and to take care of my family."
She shared that she receives the same benefits and career opportunities as her male counterparts.
"My message to women who are trying to create a career path: Keep your spirits up, because the same opportunities are out there for all of us," she urged. "Don't just find happiness — create happiness."
Learn more about a career at Lazada Logistics.