Fuelling stronger collaborations at work with Nespresso Momento
As more companies focus on employee well-being, well-designed coffee experiences may just be the thing to perk up morale and foster a sense of community.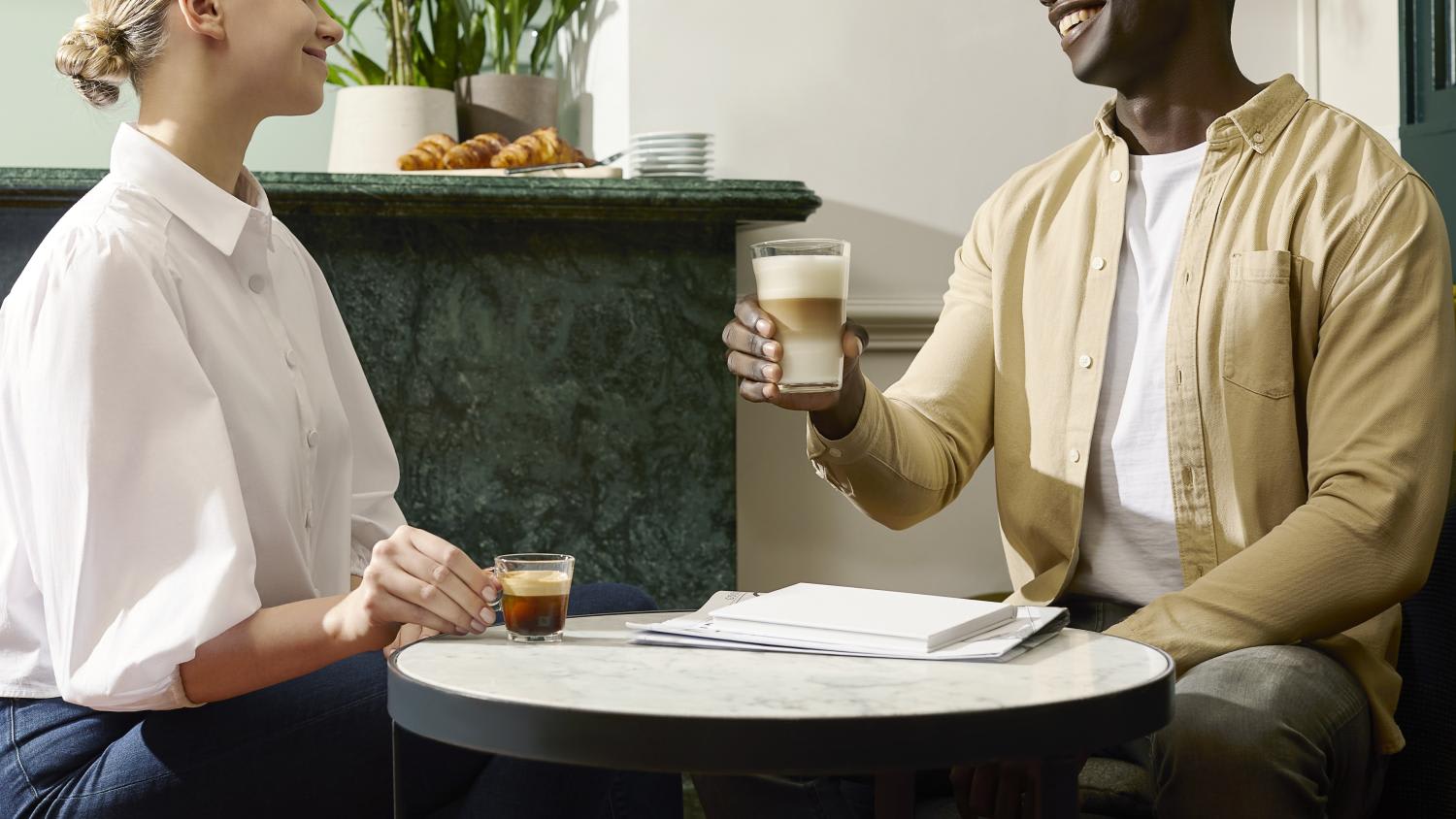 With life transitioning back to normalcy, more workers are returning to the office. But companies have taken many lessons from the pandemic to heart, and a crucial one is prioritising their people's well-being.
One small change that can make a difference is coffee, and this is where Nespresso Professional comes in. The latest in its range of solutions is Nespresso Momento, a sleek and professional portioned-coffee system serving a wide selection of cafe-inspired coffees – from macchiatos to lattes – to satisfy all palates.
A cafe-like experience with high-quality coffees awaits, with just a short walk down the corridor to the pantry. With Nespresso Momento, office workers get a chance to take a break, shore up their energy or catch up with a colleague with a cup of their favourite coffee in hand.
CRAFTING COFFEE WITH FLAIR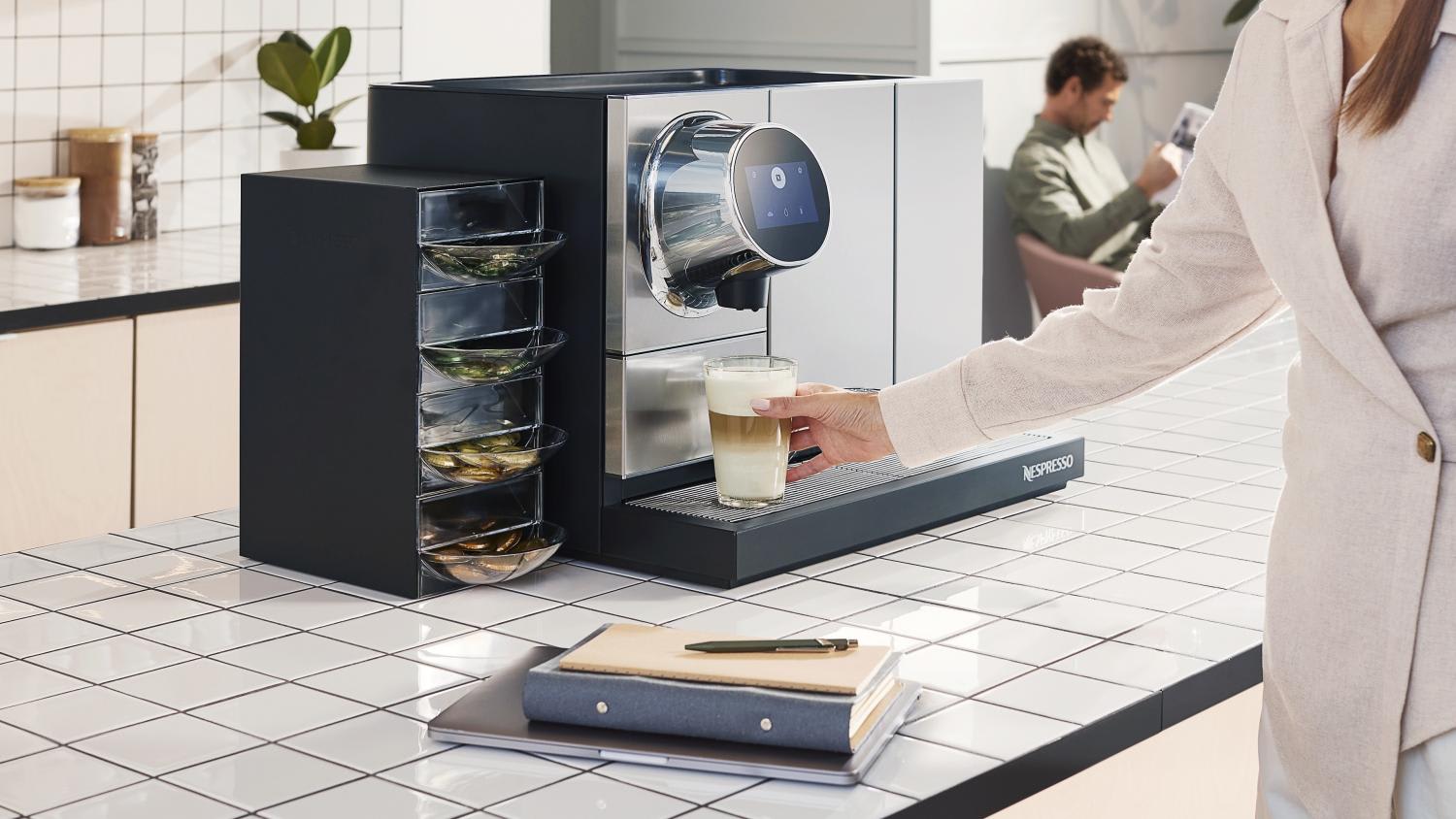 One of the most versatile machines in the range is the Nespresso Momento Coffee & Milk. It offers five black coffee sizes and 12 milk-based coffee drinks, thanks to an integrated fridge that keeps milk fresh. So whether the desire is for a straightforward americano or a more complicated latte macchiato, it delivers a perfect brew every time.
A breeze to use, the machine's intuitive system reads each capsule to determine the optimal extraction length and display the coffee's aromatic profile and intensity. Its touchless technology also provides peace of mind, allowing users to wield their mobile phone as a remote control. The entire process is safe and seamless – just scan the QR code with your phone, select your recipe and let the machine do the work.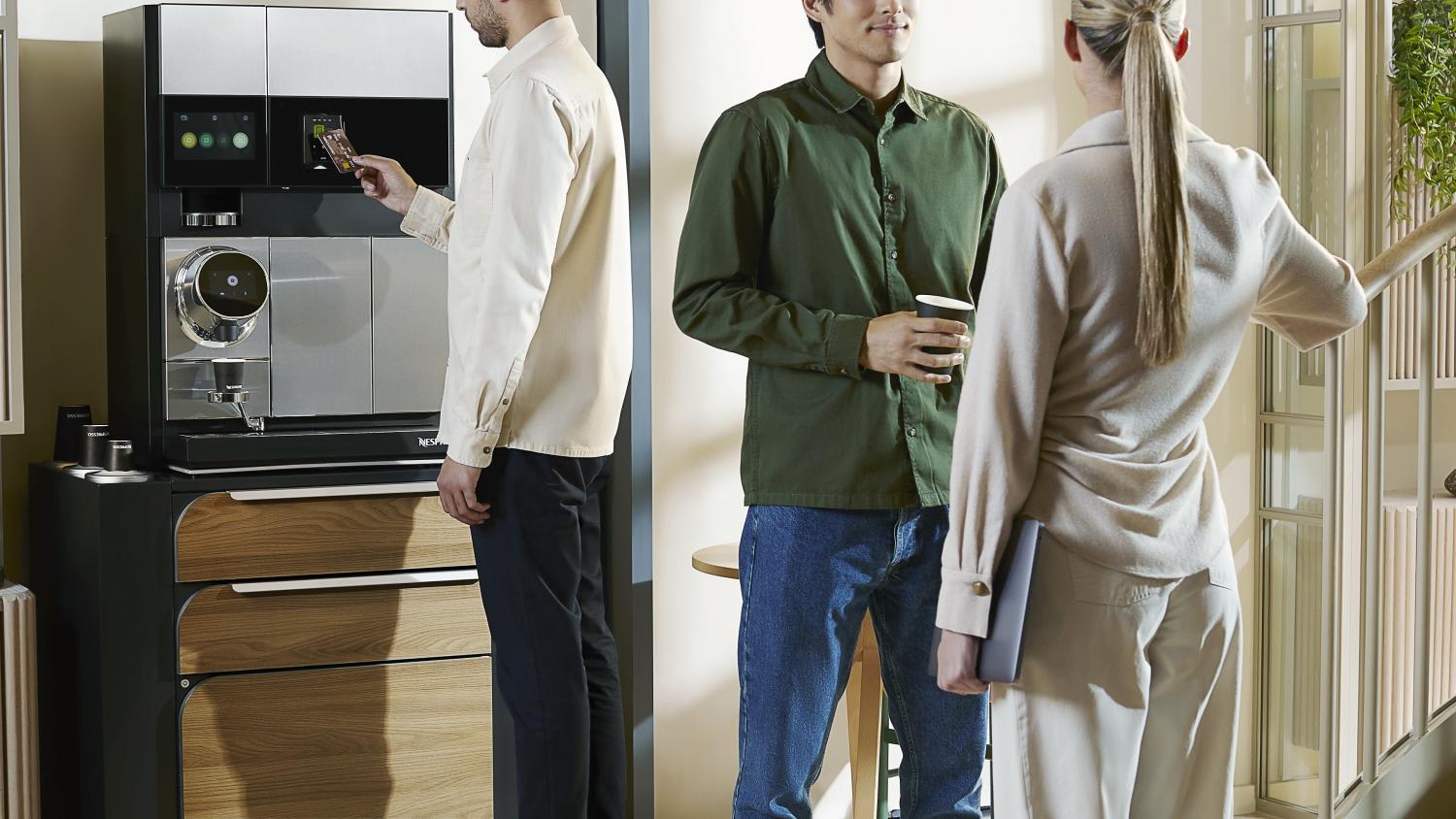 Another option is the Nespresso Momento All-In-One Solution, designed for convenience and flexibility. It stores a maximum of 400 capsules, enables stock management and accepts different payment options – whether through digital methods, employee badge cards or prepaid cards. Companies also have the autonomy to set their own prices for the coffee drinks.
Whichever model is chosen, employees can easily access quality coffee whenever they want. Here's a tip: Why not set up a coffee corner in the pantry stocked with flavoured syrups, dessert sauces, powdered spices and fruit garnishes? You can even try recreating indulgent coffee recipes from the Nespresso Professional Academy. You'll nurture seeds of collaboration and create memorable coffee experiences as workers engage with one another over an invigorating shot of caffeine.
MAKING THINGS SIMPLE WITH A SUBSCRIPTION
A key benefit of Nespresso Momento is its range of flexible and customisable office subscription plans that eliminates the need for an upfront investment. With a monthly fee from S$120, subscribers can enjoy automatic coffee delivery and an after-sales service package covering regular maintenance, repair and spare part replacement when needed.
Just choose your preferred machine and capsules, and you're on your way to designing your office subscription plan. Still undecided? Take this helpful online quiz that helps guide businesses towards the best plan for them.
SUSTAINABLE BREWS WITH B CORP STATUS
By choosing Nespresso, a B Corporation-certified company, you can be assured of its dedication to sustainability. Companies with B Corp status are for-profit organisations that use the power of business to build a more inclusive and sustainable economy. They are required to meet rigorous social, sustainability and environmental performance standards and are committed to circularity, climate and community.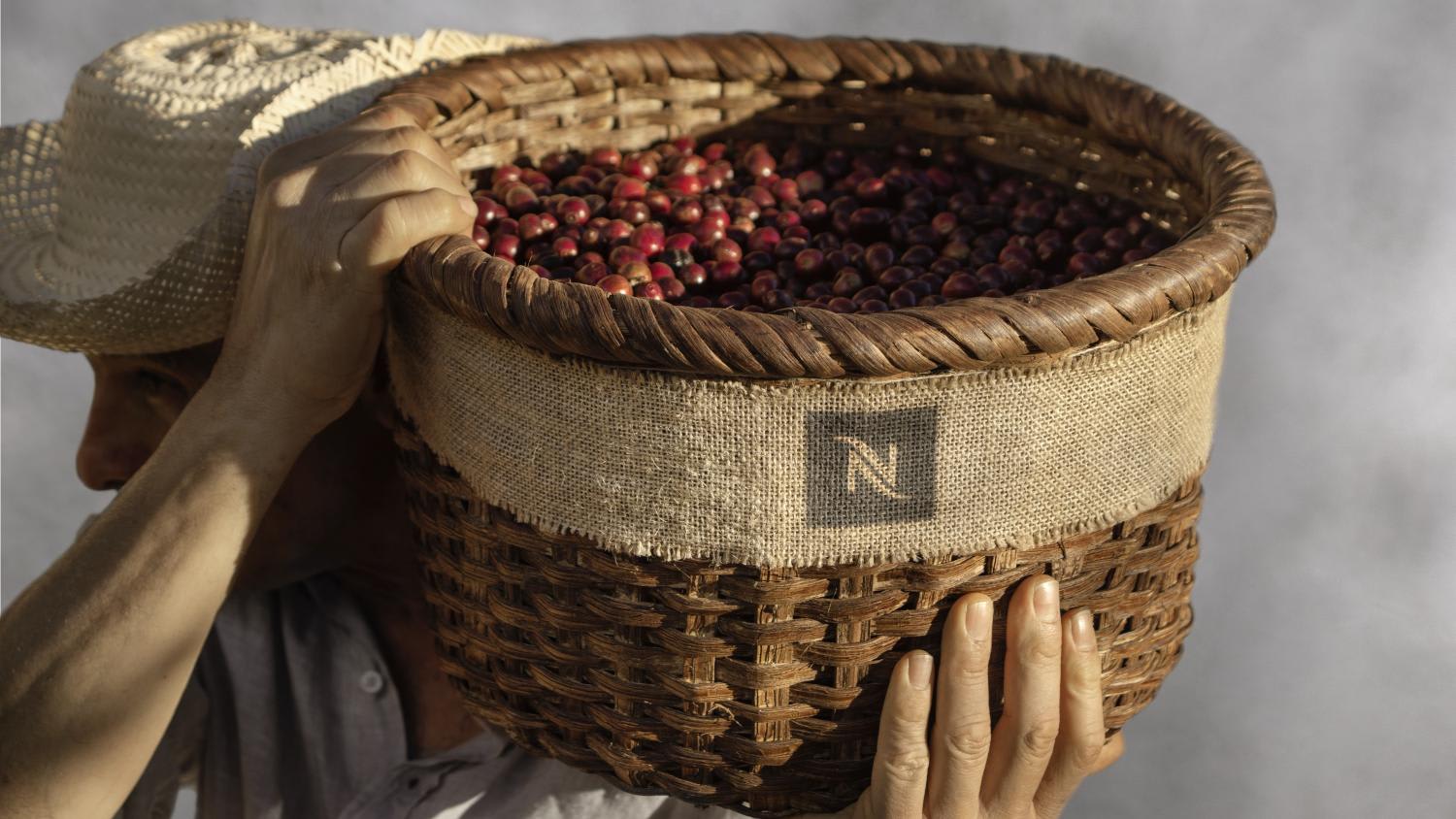 Circularity tackles the importance of reducing waste, and Nespresso does this with a well-established capsule recycling programme in Singapore. Used coffee grounds are turned into compost for local farms, and the aluminium casings can be reworked into items like bicycle frames, coasters and pens.
The brand also believes it is vital to protect our land and ecosystems against climate change to preserve the future of high-quality coffee. It has set out to achieve net zero carbon emissions, building on its commitment that every Nespresso cup of coffee will be certified carbon-neutral by the end of this year.
Every step Nespresso takes to reduce its carbon footprint benefits the community that powers it, including its smallholder coffee farmers. Holding B Corp values means it aims to promote sustainable livelihoods while encouraging conditions that improve coffee yields and the quality of harvests, as well as to protect the environment.
Find out how Nespresso Momento can make a difference at your workplace.