Giving children a voice: How World Vision's Chosen programme empowers children in need
The initiative encourages children to take the first step to enact change in their community by letting them pick their own sponsor.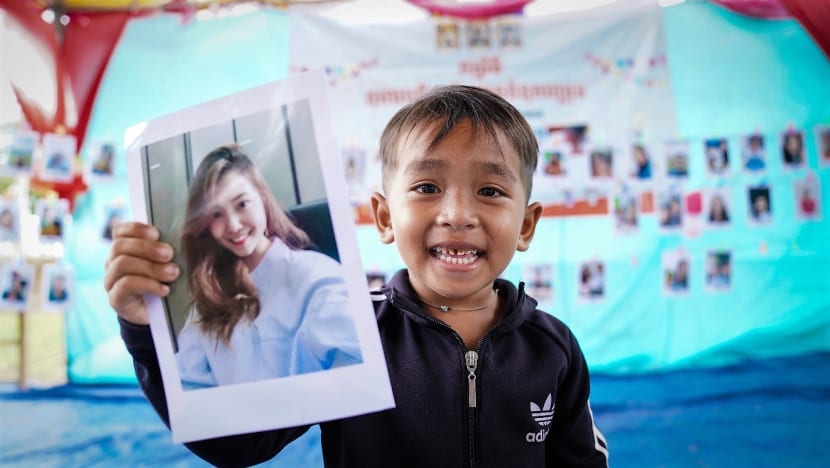 Ms Fynn Sor is a mother of three and founder of Happy Tot Shelf, an educational portal that helps parents create fun learning experiences for their little ones. Being passionate about education and the welfare of children, she was drawn to be a part of World Vision's Chosen programme.
This initiative gives children who live in vulnerable communities the opportunity to select their sponsors, unlike conventional child sponsorship programmes where the sponsor selects the child.
"I love the Chosen programme," she said. "Letting children choose their sponsors empowers them and suggests to them that they have the power to make a change in their lives."
A CHANCE FOR CHILDREN TO INITIATE CHANGE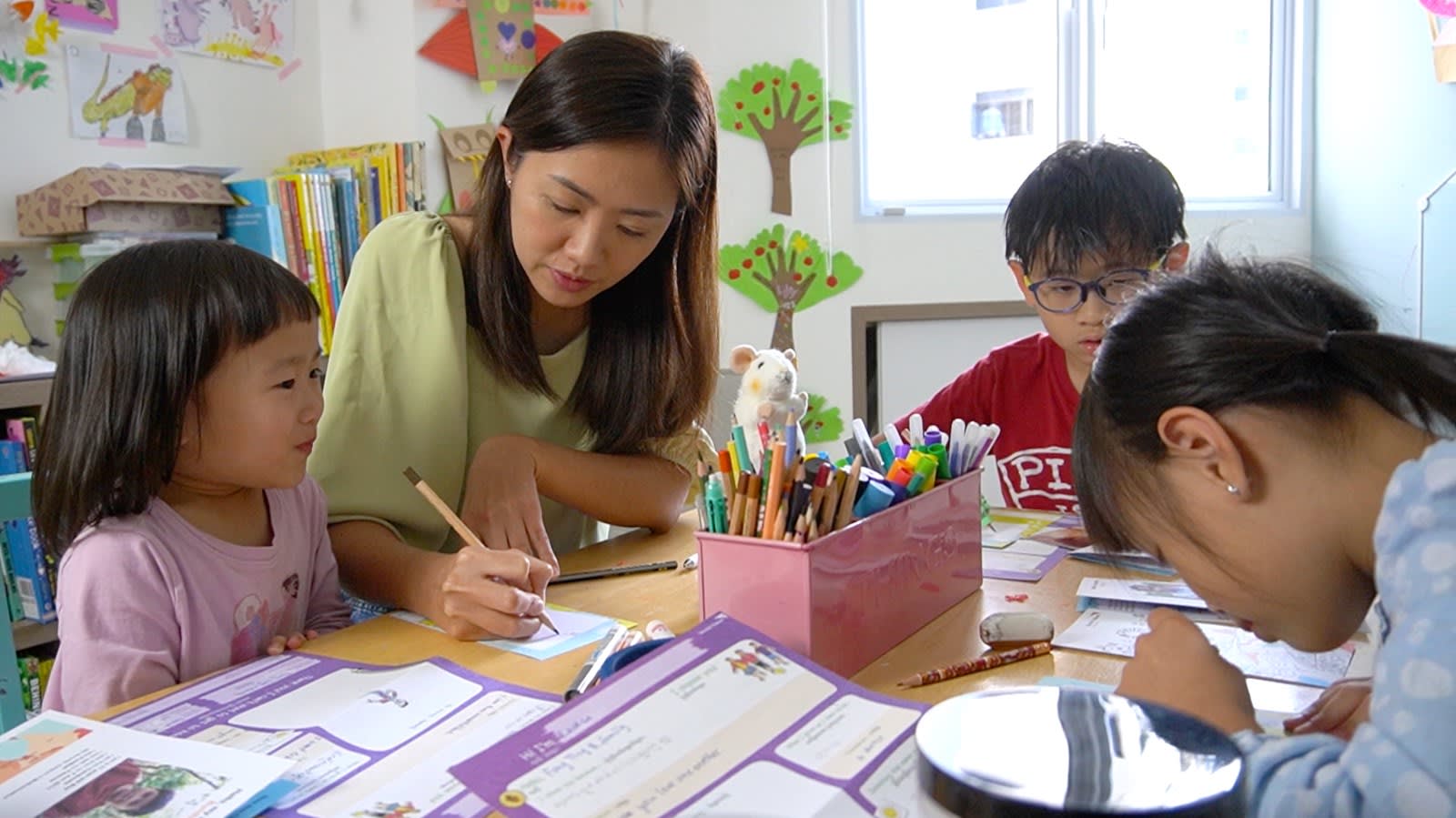 As an international humanitarian establishment, World Vision works with communities globally to tackle the causes of poverty and give children an opportunity to thrive. Each sponsor's monthly donation of S$45 is pooled together to fund projects that benefit the child's community – such as providing clean water, education, healthcare, nutrition, livelihood opportunities and child protection.
Such projects may seem basic to someone living in a developed country, but these can make a tremendous difference in less well-off communities. Said Ms Sor: "For instance, having water pipes means that children do not have to collect water from a river – which makes life safer for them. Even simple things like water-purification tablets can have a big impact on their health."
To participate in Chosen, sponsors submit their names and photographs to World Vision. At a selection event, children are presented with a set of sponsors' photographs. Once selected, sponsors will receive a photograph of the child holding their submitted photograph, accompanied by a letter explaining why the child selected them.
Ms Sor was chosen by three children in Sambour, Cambodia and was touched by her experience. "The children wrote that they chose my family because we have beautiful faces and we love one another. Learning the names of these children, reading about their ambitions to be a doctor and a teacher, and discovering what they enjoy doing made the whole experience more meaningful," she said.
She has even encouraged her own children to participate. "When I asked my children if they wanted to contribute to the programme, they immediately said 'yes', even my youngest who is just three years old. Every month, my two older children, Zachary and Riley, who are in primary school, each contribute S$10 from their pocket money."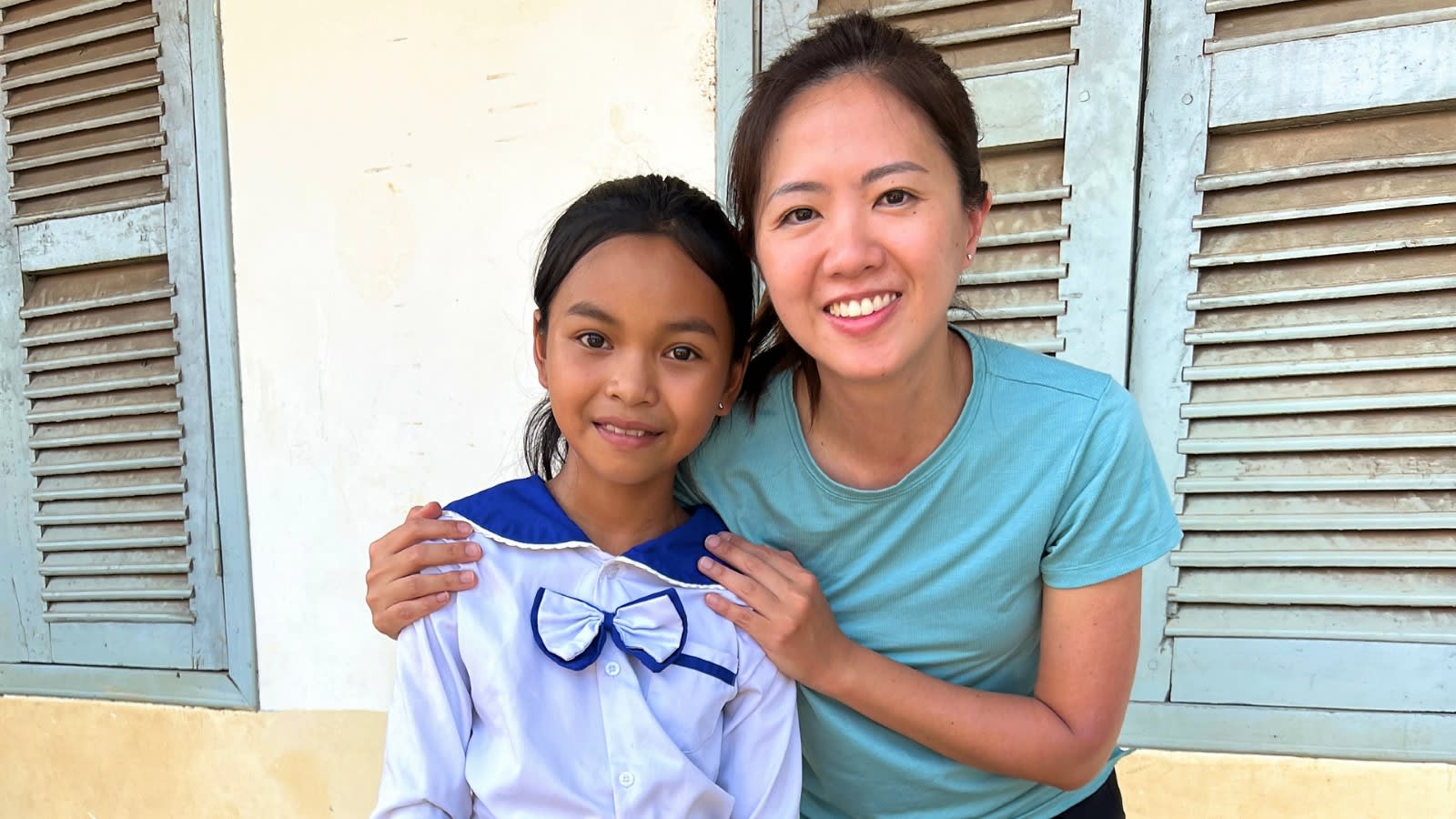 The children she sponsors write to her family, providing a valuable opportunity for her own children to learn more about the lives of children in different communities.
Ms Sor, who was able to speak with one of her sponsored children, Reaksa, during a visit to Sambour that was organised by World Vision, still remembers their conversation.
"Reaksa told me she was very happy that she now has a sponsor. She told herself that she needed to study hard, and said she was determined to do well in school. It was very heartwarming. I am very happy to be able to see my sponsored children in person and know that my family and I are making a difference in their lives."
FOR SPONSORS, AN ADDED MOTIVATION TO DO WELL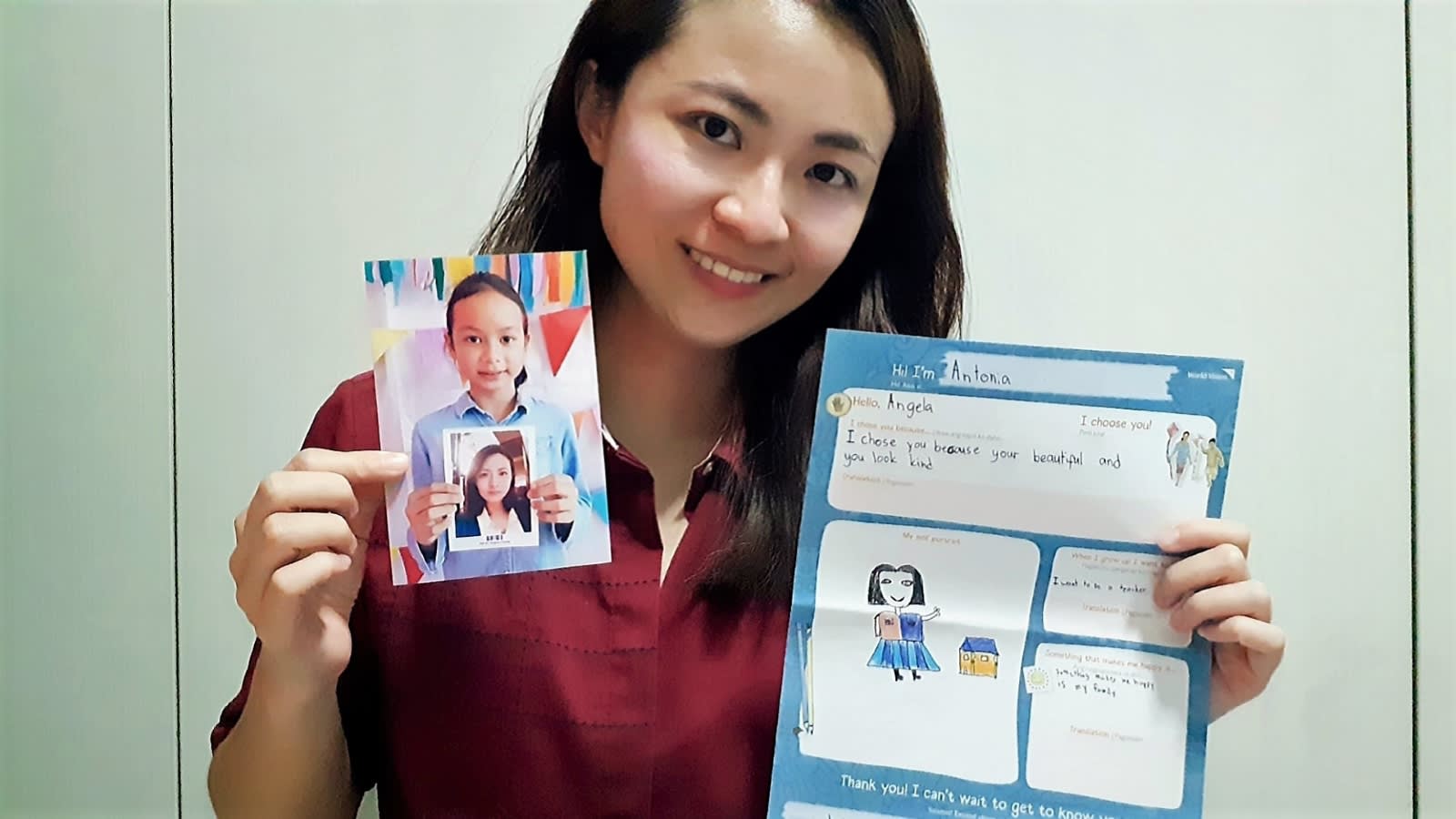 Ms Angela is an educator who has been sponsoring a child named Antonia from Antique in the Philippines, through the Chosen programme since last year. "Every child should have the right to choose what they want to do in life. It is meaningful to empower the child," she said.
According to World Vision, research indicates that when children who live in impoverished circumstances are granted a voice in decision-making, they take action to drive lasting change and develop stronger connections with their sponsors. Such empowering experiences can inspire new hope for a brighter future – both for the children and their communities.
Being chosen by Antonia was an eye-opening experience for Ms Angela. "Antonia said in her letter that she chose me because I am kind and beautiful. She wants to become a teacher as well. I believe my presence in her life makes a difference; however small it may be. Being chosen by Antonia has in turn motivated me to work harder so that I can provide her with the support she needs."
HELPING INDIVIDUALS BY UPLIFTING COMMUNITIES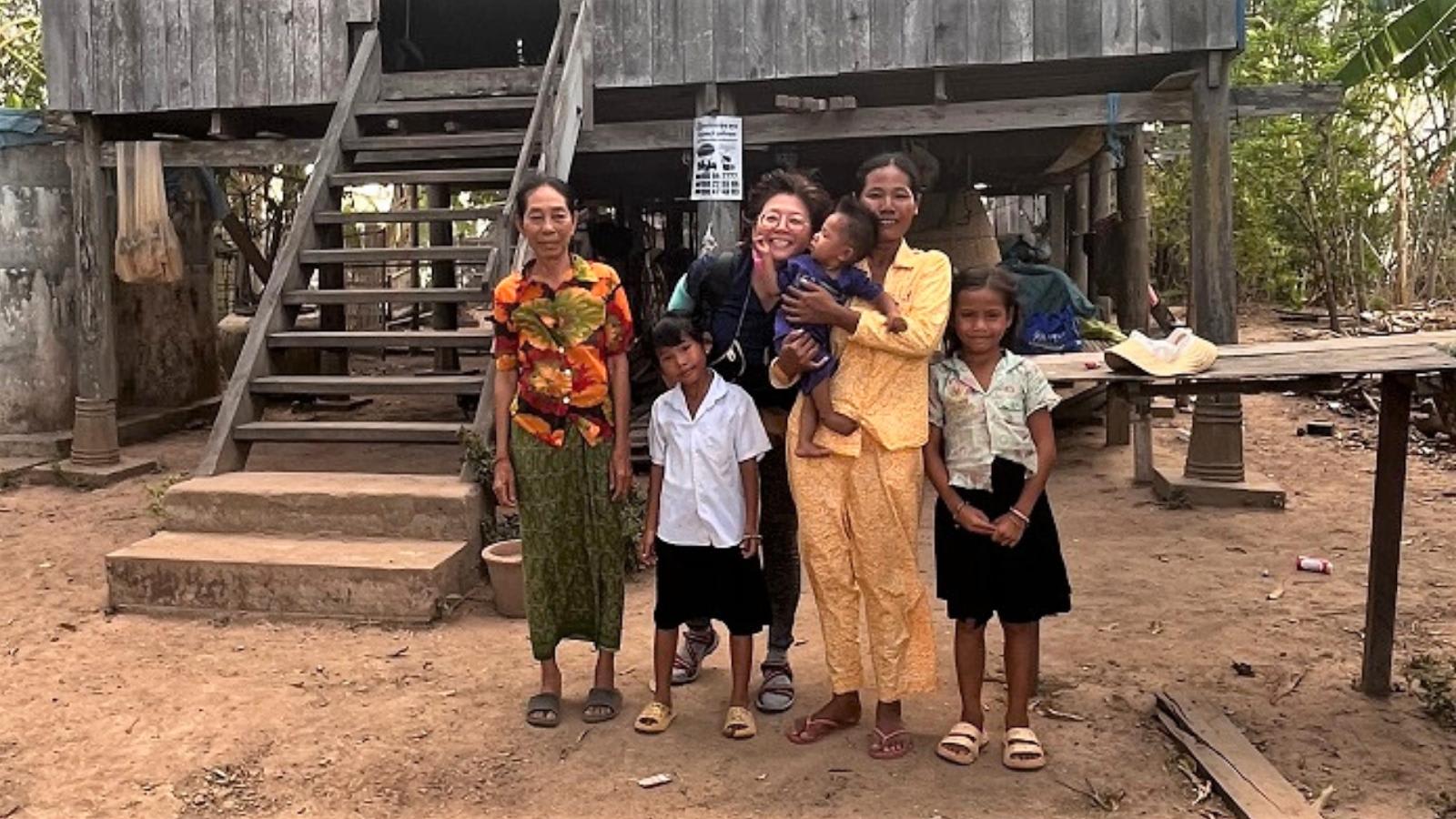 Madam Yap Swee Cheng, who has sponsored nine children with World Vision since 1997, believes that child sponsorship can help transform the lives of the children and their communities because of World Vision's community-focused solutions.  
"Child sponsorship with World Vision does not just help one child, but rather the whole community. This is what is best – building a sustainable community that can help and benefit more children, rather than just a few lucky ones. You need a whole village to bring up a child," said Mdm Yap, who is currently sponsoring five children – one from Cambodia, two from Indonesia, one from Kenya and one from the Philippines.
"Chosen gives them the opportunity to be decision-makers and offers hope that they can break out of poverty.  Sponsorship benefits the children and me. The children can have their basic needs met. I can be useful in a small way and appreciate how fortunate I am."  
BEYOND THE PHOTOGRAPHS
World Vision organises trips for sponsors to meet their children and witness how their contributions have benefitted the children, their families and their communities. Said Mdm Yap: "After meeting Bory, who chose me as her sponsor, I feel assured and know that my little contribution can help her grow up healthily. I also got to know my ward's family and their living conditions better, so I am more aware of their needs."
Sponsors and children can also exchange letters through the sponsors portal, while gifts can be sent to the children on their birthdays or during Christmas. Sponsors will also receive community progress reports every six months and regular updates of the intervention programmes their sponsored children have participated in. 
World Vision Singapore ambassador and former Mediacorp artiste Felicia Chin said: "I was very touched when they introduced themselves and told me what they like. This is a celebration of connected lives and I was overwhelmed with emotion."
Ms Chin, who sponsors seven children, two of whom through Chosen, added: "Chosen is not just us reaching out to touch the lives of children in different countries. It is them reaching out to tell us that we are chosen, valued and cherished too."
Here's how you can give a voice to children and communities in need.