Going the distance: How muscle health is key to living well
Good muscle health plays an important role in mobility, independence and quality of life, says an expert from Abbott.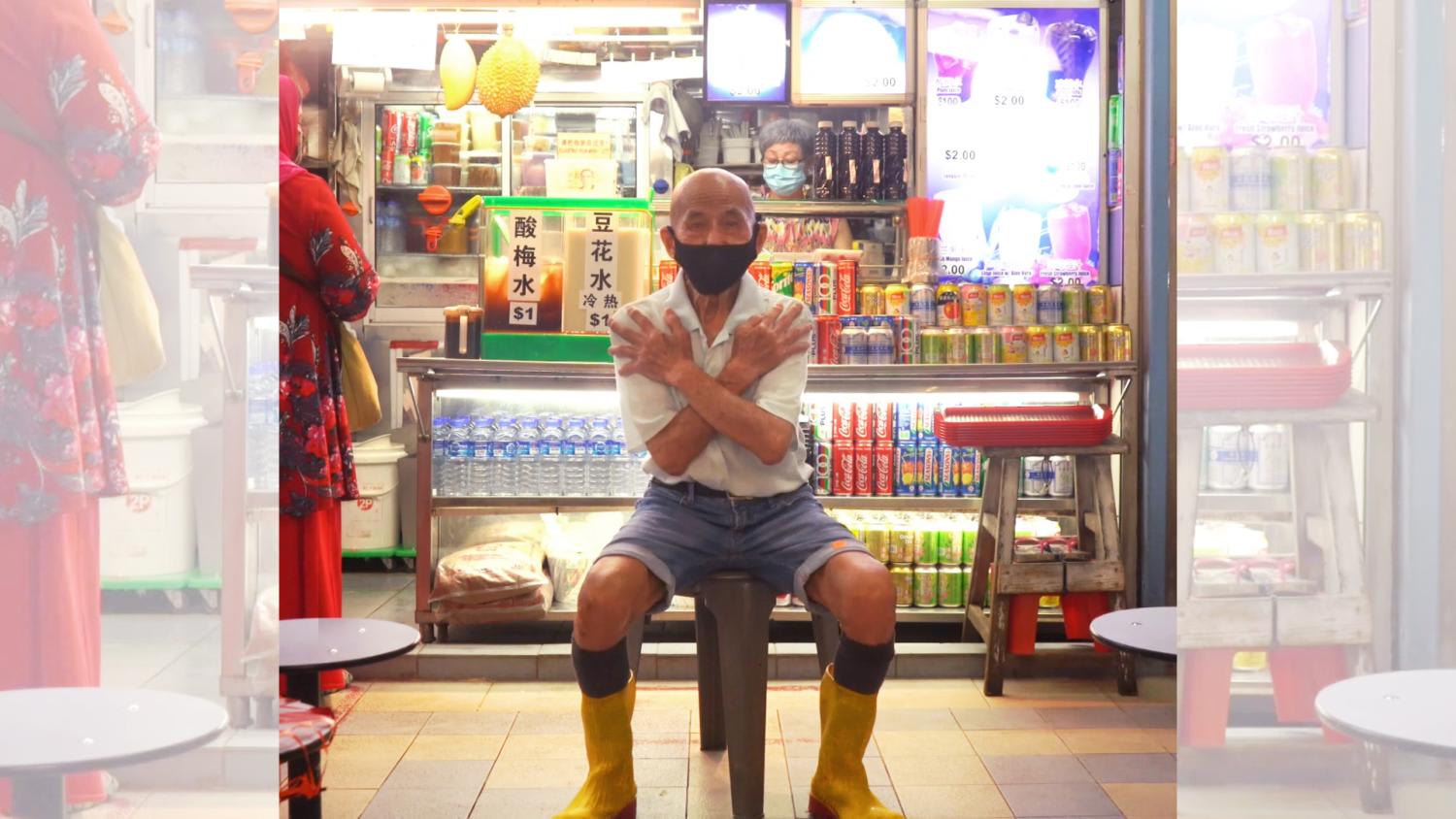 Mr Sebastian Hu, 64, is on his feet for close to half the day manning Tong Xin Ju Special Shanghai Tim Sum at Maxwell Food Centre. 
His experience isn't unusual. In conversations on the ground, hawkers often share about their long working hours – exceeding 10 hours almost every day. And according to the National Environment Agency, the median age for hawkers in Singapore is 59.
"That is no mean feat. From age 40, sarcopenia (age-related muscle loss) sets in," said Ms Anna Jacob, nutrition director, Abbott. "From there, adults may lose up to 8 per cent of their muscle mass each decade." 
For Mr Hu, having sufficient strength and stamina to go about his day is a priority. "Good muscle health is important because it helps me work and do the things I enjoy for longer periods, without fatigue setting in," he said. 
According to Ms Jacob, this understanding is spot on. Muscles help increase our metabolism, provide strength and energy for movement, and protect us from illnesses and injuries. 
"Adults between the ages of 40 and 65 years old should be on high alert and take active steps to strengthen their muscle and body," Ms Jacob said. "With the decline of muscle mass and strength, one could face a higher risk of disability or even loss of independence. Weakening muscles may also lead to more frequent falls and greater physical fatigue later in life."  
Still, it isn't all gloom and doom with the passing of time. "While it's true that muscle mass loss occurs with ageing, the good news is that the rate of loss can be slowed down. We can all benefit from starting early to maintain our muscle strength," shared Prof Andrea B Maier, Oon Chiew Seng professor in medicine, healthy ageing and dementia research; co-director, Centre for Healthy Longevity at the National University of Singapore.
KEEPING COMMUNITY STALWARTS GOING
Professions such as running a food store and driving a taxi require strength and stamina to withstand long hours of work. Hawkers and taxi drivers are also pillars whose contributions facilitate the smooth functioning of society – a key reason why Abbott has chosen to engage these communities as part of its Ensure Stand4Strength initiative to boost muscle health awareness among the public. 
To encourage these groups to build muscle strength, Abbott has distributed over 4,000 Ensure Starter Kits to hawkers and taxi drivers, via The Federation of Merchants' Associations Singapore and the National Taxi Association.
As a result of the Stand4Strength movement, siblings Ng Koh Hua and Richard Ng who operate China Street Fritters at Maxwell Food Centre now pay more attention to staying active and consuming a protein-rich diet. Despite working six days a week, the brothers make it a point to exercise whenever they can, in a bid to maintain overall muscle health. 
HOW HEALTHY ARE YOUR MUSCLES?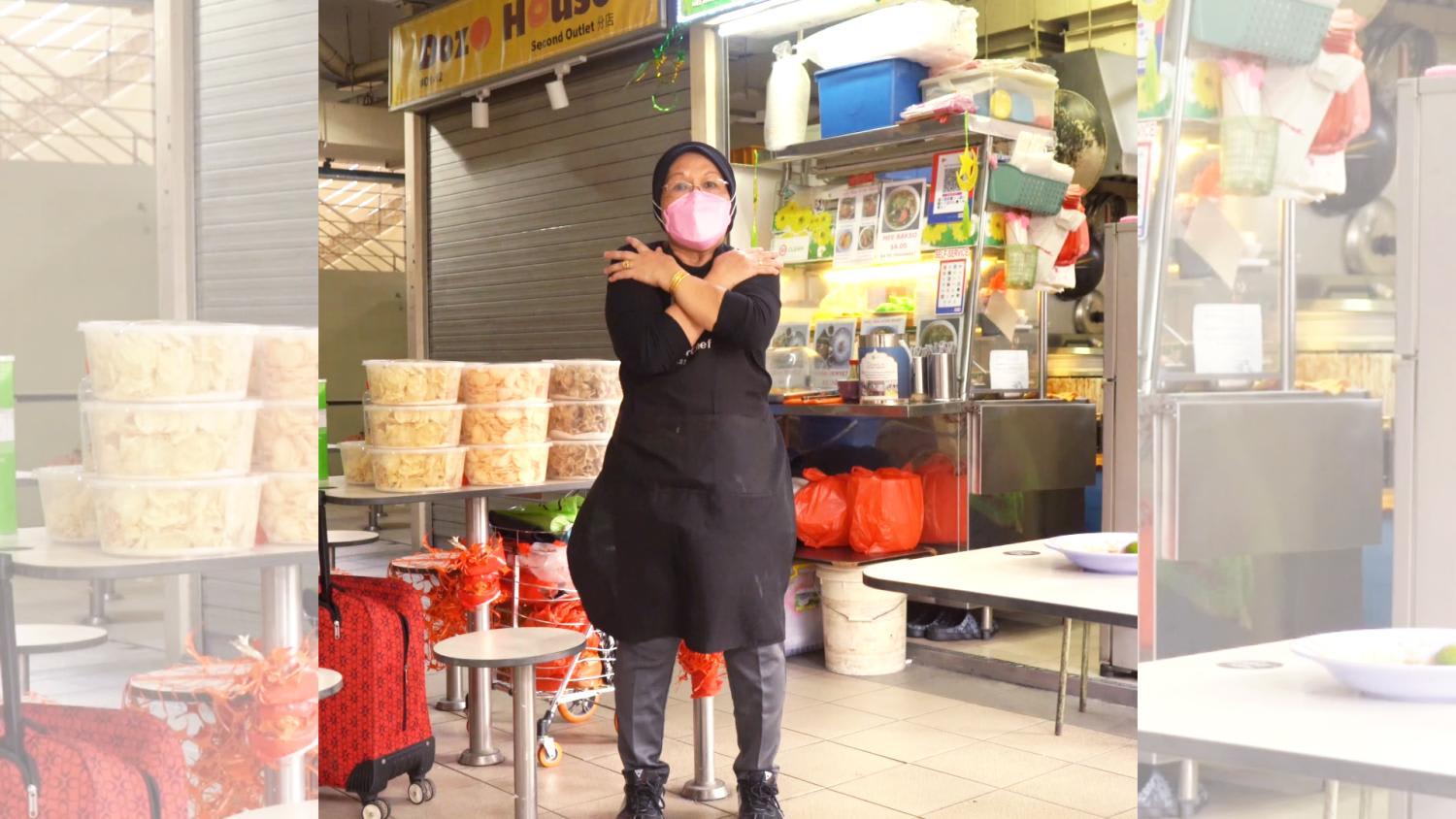 For people interested in measuring the health of their muscles, determining one's muscle age is a good starting point as it offers an indication of the strength and performance of the muscles in the lower limbs. This is quicker and simpler to do than one might think. 
Using the Abbott Muscle Age Calculator on the Stand4Strength website, one can ascertain his or her muscle age by doing the 5x sit-to-stand test and matching the test time to the average test time for each biological age group. 
For instance, someone in his or her 40s may have a muscle age of around 50 if he or she takes longer than average to complete the test. This is an indication that early intervention, care and strengthening to prevent premature muscle loss is needed. 
According to Ms Jacob, data collected from the tool shows that two in five Singaporeans aged between 40 and 59 have a muscle age older than their biological age.
FUELLING YOUR BODY WITH ENHANCED NUTRITION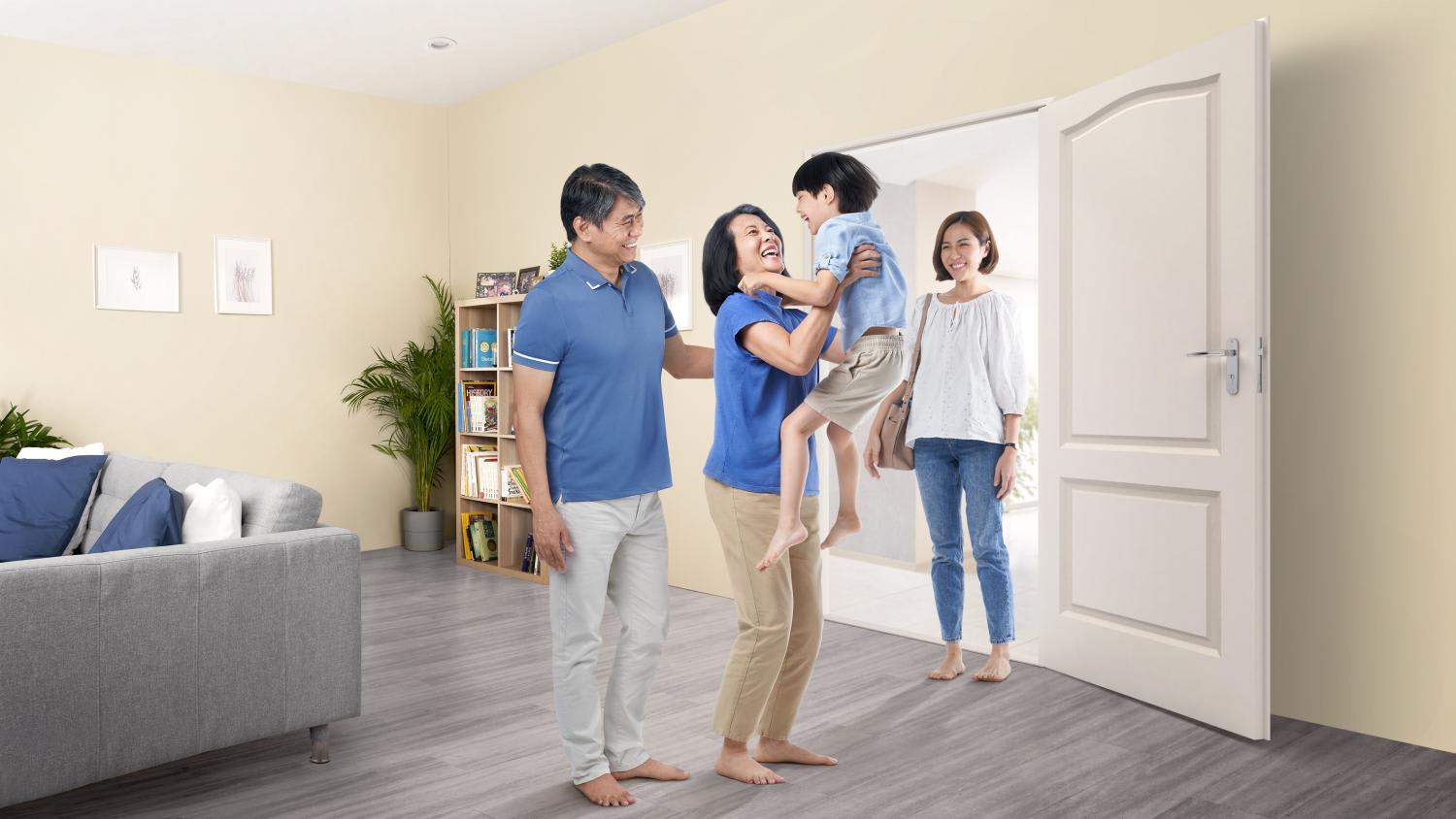 Besides maintaining an active lifestyle, having a well-balanced diet is also necessary for optimal muscle health. "Several nutrients play critical roles in maintaining good muscle health. For example, a protein intake of 25g to 30g per meal helps to maintain and rebuild muscle mass. Vitamin D can also help improve muscle strength and support normal muscle function," shared Ms Jacob.
When it comes to urban dwellers, Prof Maier acknowledged that hectic schedules could interfere with healthy routines. "As Singaporeans juggle work and personal obligations, their busy lifestyles may lead them to eat out or opt for easy-to-prepare processed food. These meals are often higher in calories and low in protein and other nutrients, which may result in weight gain that could lead to other health problems," she said.
For a health boost, urbanites could turn to Ensure Life, a nutritional supplement that incorporates HMB (beta-hydroxy-beta-methylbutyrate), high-quality protein that helps build muscle, and several nutrients – such as Vitamins A, B6, B12, C, D, folate, selenium, copper, zinc and iron – to support immunity.
 
"Evidence points to HMB's ability to slow muscle breakdown and support the building of muscle tissue. While HMB is naturally found in our body, this declines with age," said Ms Jacob. "HMB can be found naturally in very small amounts of foods like avocado and cauliflower, but for some individuals who find it challenging to get HMB from food alone, augmenting their diet with an oral nutritional supplement containing HMB may be helpful." 
Ensure Life has found a fan in Mdm Kamsiah Ahmad, who runs Aunty Sham Ayam Penyet at Berseh Food Centre. "It has a pleasant taste and is easy to drink," she said. 
Make muscle health a priority. Find out your muscle age at stand4strength.sg as well as how to maintain muscle strength.