How the journey of upskilling is driving a Singaporean mother to new heights
Encouraged by her family and fuelled by a passion for lifelong learning, 53-year-old Zaiton Zaini shares how learning new skills has served her well in her career and personal endeavours.
Ms Zaiton Zaini's voyage to widening her skillsets began in 2018 when she enrolled in a Professional Diploma in Leadership and People Management.
She works for a freight-forwarding company as a document coordinator, where she handles logistics for local and regional exhibitions. 
She credited her desire to improve her professional abilities to her desire for self-improvement as well as the encouragement of family and close friends – support that she truly appreciates. 
"My husband would send and fetch me from training sessions, and my children would take turns to help with the housework when I needed some time off to prepare for my examinations," she said. 
Ms Zaiton's children – she has four children aged 31, 27, 25 and 18 – also helped her in another important way – "translating" Internet lingo into terms that she could understand more easily while studying for her exams.
A QUEST FOR LIFELONG LEARNING
That experience encouraged her to continue upskilling. More recently this year, she earned a Diploma in Retail at NATC Institute followed by a Specialist Diploma in Retail. Having initially joined the workforce with an "N" Level certificate, a fired-up Ms Zaiton is keen to keep learning. 
According to Ms Alice Lek, principal at NATC Institute, a thirst for knowledge helps boost a worker's professional prospects. 
"The ability to adapt to change, the willingness to unlearn in order to relearn, and the desire to strive for continuous lifelong learning will help them in any organisation requiring staff with a positive mindset," she said.
FUTURE-READINESS THROUGH GREATER MASTERY
Ms Zaiton believes that the array of hard skills and soft skills that she picked up over the course of her late-career studies continue to serve her well to this day. 
"I became more proficient in using the computer and also improved my time and project management skills. Additionally, I made new friends from different age groups and races. We were able to share invaluable ideas and knowledge," she said.
Upskilling has been a positive experience for Ms Zaiton. With the new skills she possesses, she believes herself ready for the shifting economy driven by technology and automation, and is assured of the value she can continue to bring to her work.
Upskilling has the added benefit of either broadening or deepening a worker's knowledge. Someone who's upgraded their skills is better equipped to take on new workplace opportunities when they arise, as they can often tap into a broader base of complementary skills. They can also benefit personally and professionally in other intangible ways, as Ms Zaiton discovered.
She's also benefitted personally and professionally from other non-tangible skills. "Continuously upgrading myself has boosted my confidence. I have a more positive outlook, and this optimism has translated into the way I carry myself professionally – an important soft skill in our community-based society," she said.
Ms Zaiton is not alone in appreciating the positive effects of skills upgrading. According to SkillsFuture Singapore's most recent annual report, close to nine in 10 Singaporeans surveyed in 2020 indicated that they were able to perform their work better after undergoing SSG-funded training – a slight increase over 2019.
This trend likely owes itself to the nature of the professional landscape in the wake of the pandemic. Career paths and job requirements are more nuanced than ever, evolving in complexity and scope as the world pivots towards rapid globalisation, digitisation and new societal norms.
LEVELLING UP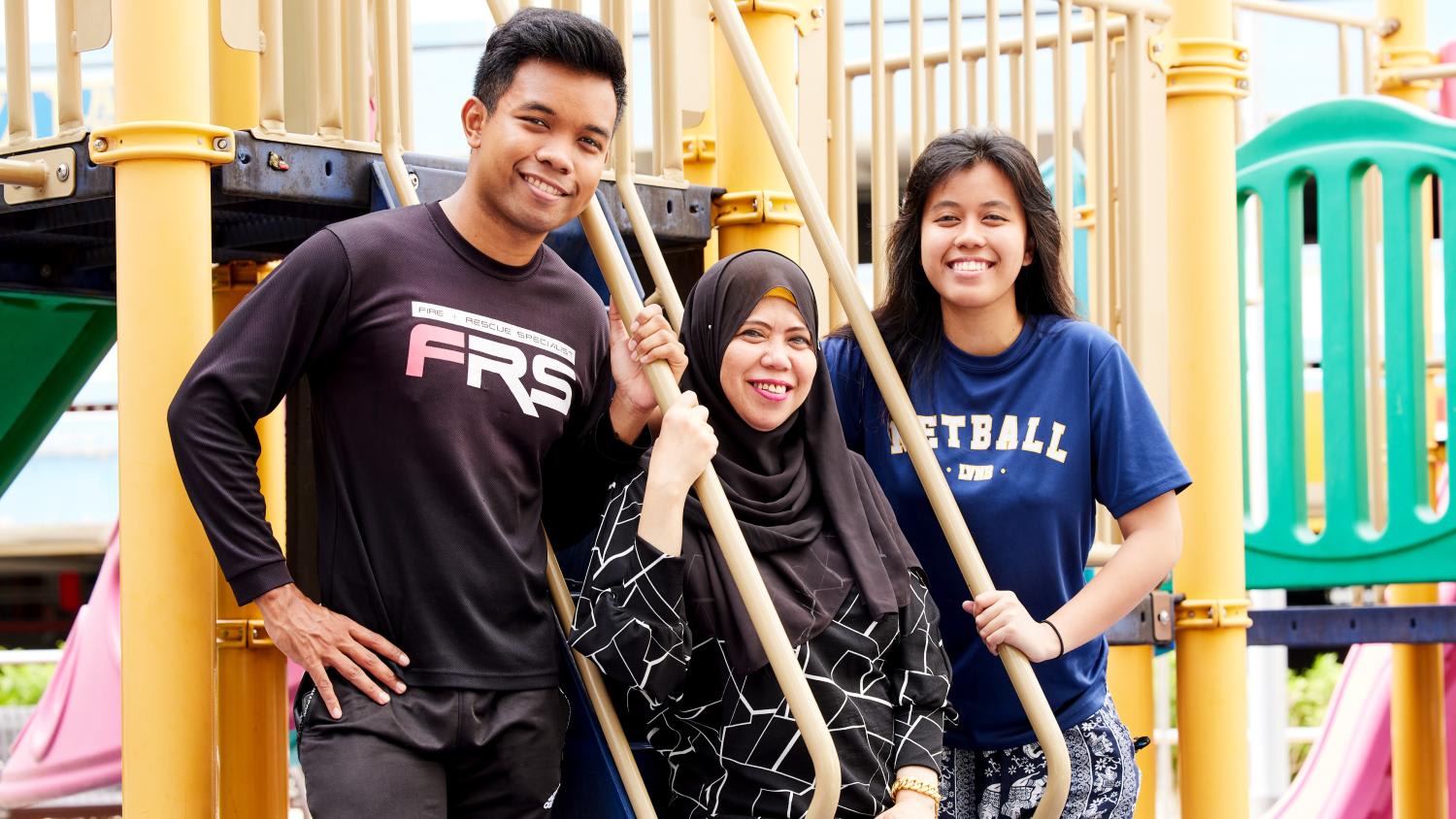 Whether for better career security or future-readiness, diversifying and levelling up one's skillsets is becoming increasingly important. And while Ms Zaiton has already begun her upskilling journey, she knows the possibilities are virtually limitless.
"I will continue to self-improve as I strongly believe that learning is a never-ending process. I would very much like to explore how to start a business – the legal aspects, incorporation steps, the grants available, marketing, finance management, and so on," she shared.
As she reflects on her experience these past years, Ms Zaiton shares several words of encouragement for those who remain on the fence about upskilling or are unsure how to get started.
"Upskilling has broadened my perspectives and knowledge. Should opportunities arise, I will be ready to take up the challenge. 
"We can always start small and learn new things that pique our interest. For example, if you're interested in emerging technologies, start reading up on it over the Internet. Buy books, go for short courses and take advantage of all the government training initiatives available," she said.
Here's one way to explore steps to upskill and prepare for the ever-shifting career landscape.