The journey to a smoke-free life made easier
The path to quitting with sheer willpower alone can be rocky when cravings strike. Staying on track may be easier with the help of nicotine replacement therapy.
In a valiant attempt to kick the habit, content creator Dew Francis and actor Noah Yap decided to simply stop smoking and rely on sheer willpower to stay away. Their results, however, proved to be less than satisfactory.
Mr Francis used to smoke five to nine cigarettes a day. His decision to quit smoking was initially motivated by his desire to shed some pounds. Back in 2018, he set out on a weight loss journey but found himself hitting a fitness plateau.
"By 2020, I was at a weight that I was comfortable with, but I realised that I wasn't getting any fitter even after numerous gym sessions over six months to train for a marathon. I couldn't skip for five minutes without pausing and I could hardly last three minutes of light sparring with my gym mates. I made excuses but deep down, I knew that smoking was the cause," the 30-year-old said.
THE SPIRIT IS WILLING BUT…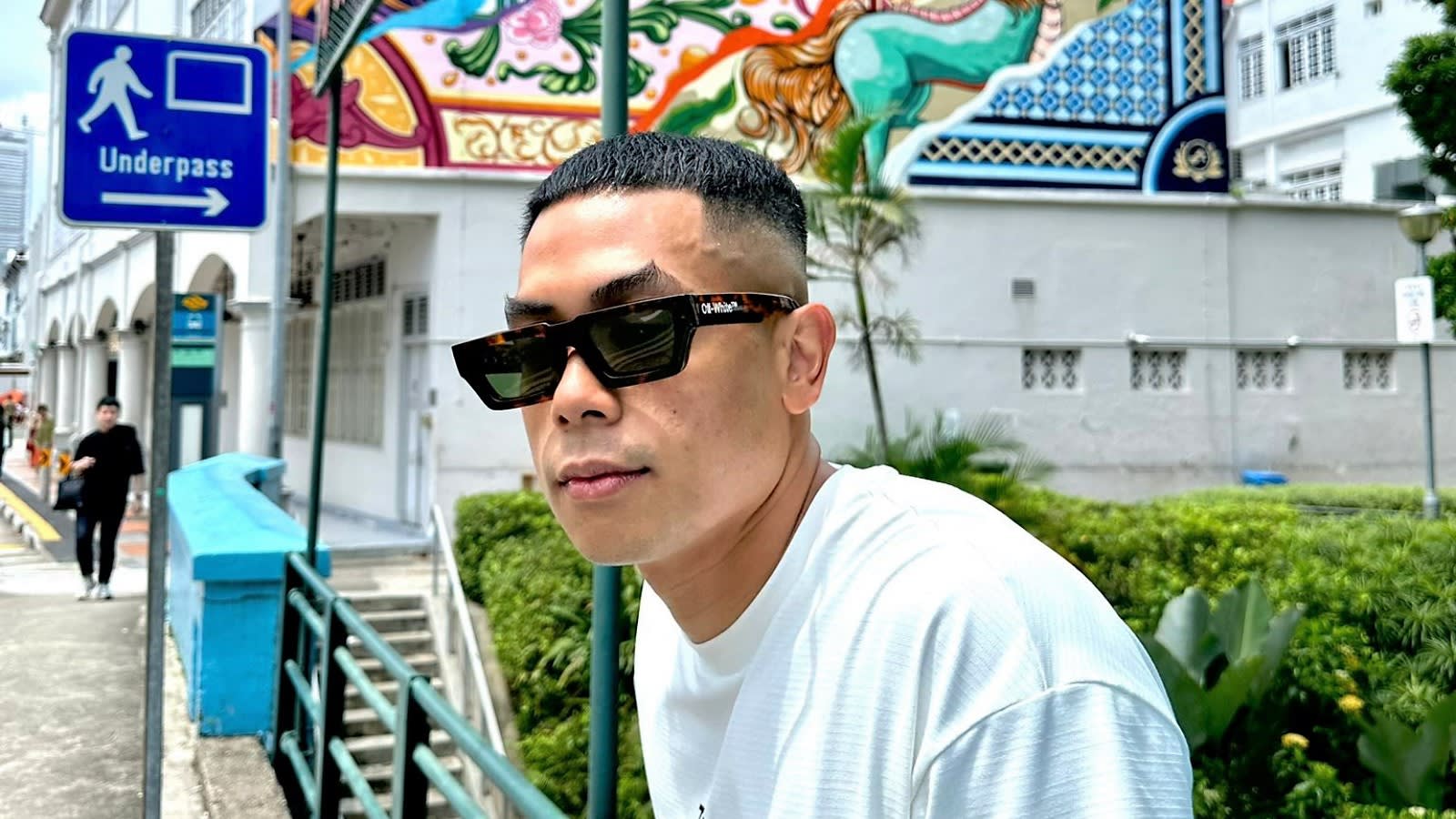 Mr Francis' endeavours to stop smoking failed, with the longest attempt barely surpassing a week. Nonetheless, these initial attempts helped him arrive at an important realisation.
"When I tried going cold turkey, I managed to curtail my smoking to five sticks a day and I did feel better. That was when I accepted that smoking was holding up my training and fitness progress," he said.
Similarly, Mr Yap also made several unsuccessful attempts at quitting. "The desire to smoke when I woke up and after meals was overwhelming. It was a habit I could not break out of," he said.
Mr Yap's tobacco dependency can be traced back over a decade. "At that time, most of my friends were smokers, so I became curious and wondered what the taste was like. That first puff quickly led to half a pack of cigarettes and then a full pack daily. I smoked for 11 years," recounted Mr Yap.
A BETTER APPROACH TO KICKING THE HABIT
Dr Suraj Wilson, regional Asia Pacific medical affairs lead for smoking cessation at Kenvue, is not surprised by their struggles to conquer their smoking addiction.
"A study found that 97 per cent of smokers who try to quit through willpower alone don't succeed. Situational cravings – the intense craving for cigarettes after exposure to habitual cues like after a meal or in a social setting – often cause smokers to relapse after attempts to quit smoking," he said.
Thankfully, there are viable solutions, such as nicotine replacement therapy (NRT), a quit aid that can help smokers quit by curbing cravings.
NRT comes in various forms, including gum, transdermal patches and mouth sprays. Said Dr Wilson: "The 2018 Cochrane review showed that NRTs increase the rate of quitting by 50 to 60 per cent compared to placebos, regardless of the individual's circumstances."
Among the different formats, NRT mouth sprays have been shown to deliver the highest quit rate, according to Dr Wilson. "Studies have shown that smokers using NRT mouth sprays are 2.5 times more likely to quit smoking compared to those relying solely on willpower. In contrast, quit rates for patch and gum users are 1.64 and 1.49, respectively."

RELIEVING CRAVINGS FAST
Dr Wilson said one of the reasons why NRT mouth sprays are so effective is that the delivery method ensures nicotine is absorbed instantly and readily through the oral mucosa – the mucous membrane inside the mouth.
"NRT mouth sprays initiate action to alleviate cravings in as little as 30 seconds. Such swift relief increases the overall efficacy in supporting smoking cessation efforts," he said.
Other oral NRT formats, like gum, release nicotine in a more gradual manner as the person chews. While the oral mucosa still absorbs nicotine, the process takes around 15 minutes to address sudden cravings that may arise.  
IT'S THE JOURNEY AND THE DESTINATION THAT COUNTS
Mr Francis and Mr Yap have been using NRT mouth sprays for about two months and have found the sprays to be a helpful tool on their journey to living smoke-free.
Mr Francis has managed to reduce his smoking significantly, while Mr Yap does not light up anymore. He gets over his post-meal and morning cravings for a cigarette with the aid of three to four doses of NRT mouth spray throughout the day.
 "To my surprise, I even find cigarettes smelly now," he said. Mr Yap is keenly aware that the journey to nicotine cessation is a long one, and NRT is only a tool – albeit a useful one – to help him reach his goal, not a replacement for cigarettes.
"I aim to reduce the frequency of using the spray and ultimately maintain a smoke-free lifestyle without any quit aids," he said.
To stay motivated, Mr Yap is looking forward to treating himself when he's permanently smoke-free. "With the money I've saved from cigarettes, I can get myself a nice gift or even use that money for travelling!" he said.
Take that first step to quitting the habit and ask your pharmacist about nicotine replacement therapy. NRT mouth sprays are available at Guardian, Watsons and Unity Pharmacy counters islandwide.