Keeping pace with the digital future of finance and accountancy
Accountancy and finance professionals who have upskilled to build on their skillsets to drive finance transformation will be able to differentiate themselves, says president of the Institute of Singapore Chartered Accountants Kon Yin Tong.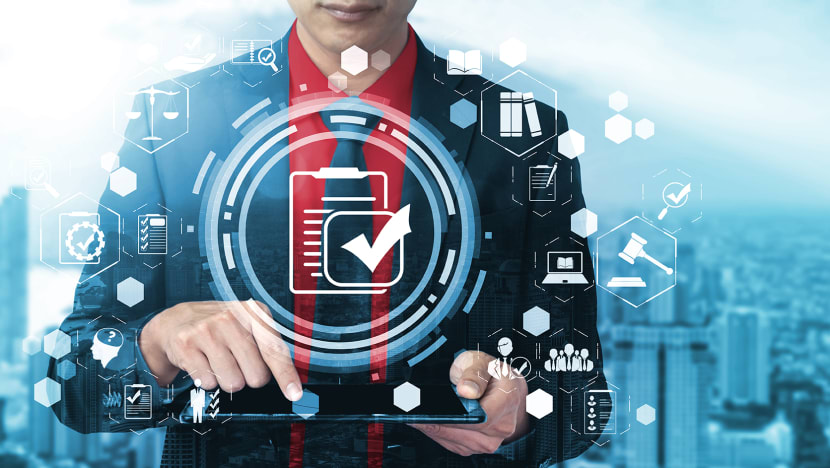 The future of business is digital – and it's here now, as the COVID-19 pandemic continues to accelerate the rate of technology adoption in all sectors. The dizzying speed of this shift and the trends arising from digitalisation have caused the job scopes of accountancy and finance professionals to rapidly evolve in tandem.
According to Mr Kon Yin Tong, president of the Institute of Singapore Chartered Accountants (ISCA), accountancy and finance professionals are seeing their roles become associated with real-time reporting and insightful analysis, which serve to support their organisations by providing a degree of predictability amid market uncertainties.
Digitally-driven automation will also help to realise greater efficiency and productivity gains, giving accountancy and finance professionals the time and bandwidth to take on roles supporting sustainability – an emerging business topic that is growing in importance every day.
"With upskilled capability, accountancy and finance professionals play an important role in supporting business models and sustainable growth," said Mr Kon. "Those who have reskilled and upskilled to build on their skillsets and competencies to drive finance transformation, offer advice on risk management and process improvements, and partner management teams in business sustainability planning will be able to differentiate themselves."
UPSKILLING, TO BE IN THE RIGHT SHAPE
As the role of an accounting professional evolves, single-mindedly pursuing core technical competencies is no longer sufficient, observed Mr Kon.
"To stand above the rest and to progress up the career ladder, we would be looking at a T-shaped accountant who is strong technically while possessing sufficient breadth of knowledge and skills," he explained. "These include having good business acumen, being collaborative, and having the ability to lead and manage teams and projects effectively."
He added that accountancy and finance professionals of the future need to be agile, possess design thinking – the ability to problem-solve and streamline existing processes – and be able to tap on digital skills. He said: "They are expected to be well-versed in emerging technologies they can leverage to perform deeper dives for financial analysis using available data and data visualisation, and financial modelling tools."
Ms Fen Teo, associate director at Robert Half Singapore, agreed that data is one of the most important navigation tools available to a business. The tech skills in demand are those that can support financial planning, modelling and data analysis through knowledge of artificial intelligence (AI) and business intelligence (BI) tools such as Tableau, Power BI and other available solutions in the market.
"Businesses are seeking finance and accounting professionals who can digest and analyse data to identify key trends and inform future business planning and strategies," said Ms Teo. "Data skills and training will aid professionals across every sector in remaining valuable and employable in a changing market."
Ms Teo pointed out that as technical and digital skills are evolving and diversifying at a furious pace, employers are seeking out candidates who not only have an aptitude for digital skills but also possess a willingness to continually upgrade them.
"Once hired, businesses should invest in a rigorous development programme to quickly upskill new talent to meet needs within the organisation," she added.
To upskill in digital competencies, accountancy and finance professionals can turn to ISCA, which offers a comprehensive range of digital-related courses that are curated to meet the needs of both professional accountants in business and professional accountants in practice.
As Singapore's national accountancy body and an established continuing education provider, ISCA constantly engages with professionals, industry partners and subject matter experts in addition to its members to ensure its course offerings remain relevant. Its range of courses spans around 70 topics, from introduction-level insights into digital trends, data management, analytics and visualisation to emerging technologies such as applications of automation and machine learning.
Higher-level learning is also available. Professionals wanting to pursue specialised career paths can take up certification and professional qualification programmes in new growth areas such as financial forensics, infrastructure and project finance, and information systems risk management.
A DIGITAL GUIDE FOR BUILDING COMPETENCIES
If organisations and professionals are uncertain of which digital skills are relevant to their needs, they can turn to ISCA's Digital Learning Guide, which identifies 12 possible roles amid the five focus areas of digital transformation.
For time-starved accountancy and finance professionals – who, as Mr Kon pointed out, are often caught up with compliance obligations – ISCA courses are conducted year-round with up to 200 sessions to accommodate different peak seasons and work schedules. There are also various delivery options ranging from in-person sessions to virtual live sessions – where participants can engage in real-time online interactions – and e-learning, which participants can do on their own time and pace.
Mr Steven Tan, chief human resource officer at City Developments Limited (CDL), said that through ISCA's courses, CDL employees were able to confidently fill in knowledge gaps and begin developing into a future-proof workforce. "ISCA's reputable trainers made it easier for attendees to grasp key learning points and adopt the principles back at the workplace. The courses helped to widen our employees' perspectives in terms of digitalisation and also equipped us with the latest digital trends and solutions. With broadened mindsets, our employees can better identify valuable opportunities for innovation in our business operations."
For businesses of the future to sustain growth and competitiveness long into the future, companies must acknowledge the importance of upskilling in assisting with digital transformation and set aside time and resources to empower employees in building much-needed capabilities.
Said Mr Kon: "It is critical for organisations and their leaders to have the right mindset in place towards workforce capability building, to face the challenges posed by digitalisation so that accountancy and finance professionals can be ready to drive and contribute towards evolving business needs and developments."
Sign up for ISCA digital courses or download the ISCA Digital Learning Guide.