Laying the building blocks for a better future
The Master of Management programme at SUSS is teaching students critical skills – like developing data-driven business insights and specialised digital marketing knowledge – for the digital workplace.
One of the most significant economic effects of the COVID-19 pandemic is the acceleration of digitalisation, a trend already underway in recent years. According to research from career networking site LinkedIn, the most in-demand skills of 2020 included data-driven analysis and social media-oriented marketing – skills that can be applied to many industries. 
Being well-versed in these relatively new fields can stand employees in good stead, especially in a competitive job market. Dr Dianna Chang, a senior lecturer (marketing programme) at Singapore University of Social Sciences (SUSS), points out that the global economy is being reshaped.
Said Dr Chang: "Traditional long-term positions in big companies are changing. Globally, service industries are on the rise and are essential for countries' gross domestic product and job growth. More people will join the workforce under the gig economy." 
"The biggest challenge for the new generation, regionally and globally, is probably fierce competition in the job market. Continuing learning enables people to deepen the skills and knowledge in their existing expertise. They can also broaden horizons and develop new skills that complement existing skills or expand into entirely new territories that offer more promising job opportunities." 
At SUSS, programmes like the Graduate Diploma in Analytics and Visualisation and the Graduate Diploma in Digital Marketing were developed with relevancy and application in mind. The stackable credentials format allows students to pair any of these graduate diplomas with the Graduate Diploma in Management to earn the Master of Management qualification. 
In addition, courses with stackable credentials also allow students to select individual courses to study. Credits earned from these courses can be accumulated to obtain a corresponding graduate certificate, graduate diploma or master's degree.
WHEN PHYSICAL MEETS DIGITAL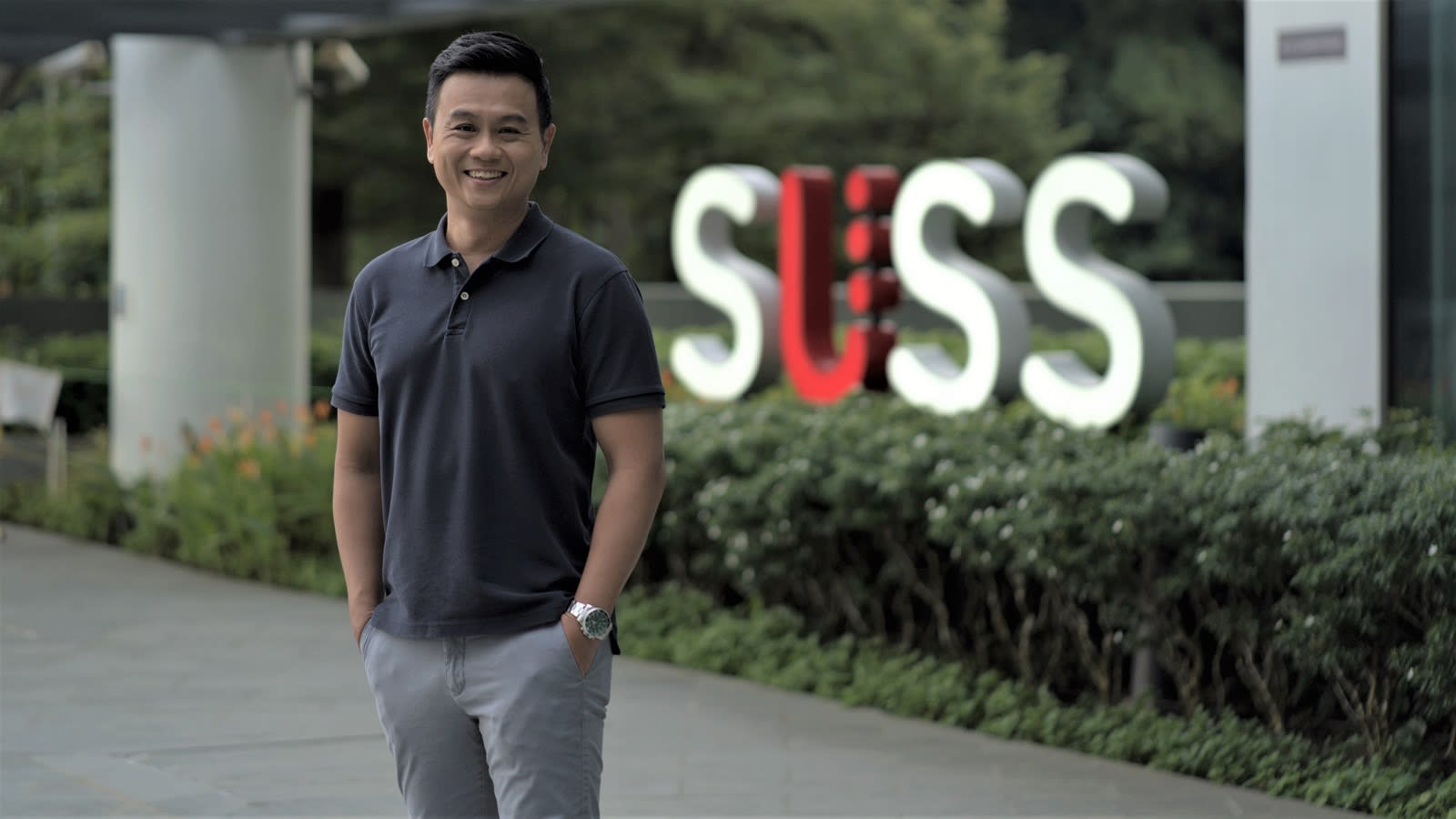 The Master of Management programme aims to equip business executives with skills and knowledge to manage their organisations more effectively.
Mr Eugene Lee, co-founder of the Breakaway Triathlon Club, enrolled in the Master of Management programme at SUSS in January. 
The evolving nature of COVID-19 means that stricter social-distancing measures may be implemented whenever case numbers spike, seen for instance in the recent re-introduction of Phase 2 (Heightened Alert) measures. This creates a lot of uncertainty for the fitness sector, which typically uses a traditional business model built on face-to-face training. Mr Lee, 43, realised that he needed a creative solution to ensure the club's survival.
Based on skills and knowledge he had acquired through his Master of Management classes at SUSS, Mr Lee created his "phygital" programme, which combines physical and digital training sessions for the Breakaway Triathlon Club in May. This programme allows athletes to train on-site or at remote locations while still enjoying support from the club's professional coaching team in the form of virtual platforms, data metrics and apps.
He credits one of his modules at SUSS, Leading through Digital Disruption, for inspiring him to develop the phygital programme to better meet the needs of his customers and generate revenue amid the pandemic. The module teaches students to develop digital transformation strategies for their organisations.
According to Mr Lee, one of the key takeaways from the module was that coping with digital disruption means more than just using new technologies or social media communication strategies. These tools can help companies cope with digital disruption. But it is more important for companies to have a clear, coherent strategy to reap the benefits such tools can offer. 
Change has to be driven by business leaders and implemented throughout the organisation. This approach helped the Breakaway Triathlon Club to cope with evolving social-distancing regulations. 
"It is really a strategy that is in place from a top-down management perspective. When Phase 2 (Heightened Alert) was declared in May and again in July, we were still able to continue our business, remain versatile and offer alternatives to our clients," Mr Lee said.
Mr Lee aims to graduate at the end of 2022 and has chosen the Non-Profit Management specialisation track for his Master of Management. He chose this track as he likens national sports associations in Singapore to non-profit organisations. 
Managing such organisations effectively is a key skill. "There are many areas that have remained elusive to the industry due to a lack of knowledge and understanding required by these sporting organisations to function as charitable non-profits," he said.
He also wants to go into consultancy and add value to regional sporting and fitness organisations, many of which face governance and administrative challenges. He hopes to help them develop frameworks, processes and policies that will help them function better.
LEARNING WITHOUT DISRUPTION
The Master of Management at SUSS is allowing Mr Lee to develop skills like digital literacy, problem-solving as well as leadership capabilities. SUSS also emphasises contextual learning – encouraging students like Mr Lee to apply their new knowledge and skills to real-life situations. "The lecturers also have industry experience, which is something I found unique and helpful," he added. 
Mr Lee is part of an increasing number of professionals seeking to plug the gaps in their competencies. Upskilling doesn't just help workers cope with economic uncertainty, it also benefits companies. 
According to a featured article in the report "Economic Survey of Singapore Second Quarter 2021", for a 10 percentage-point increase in the proportion of local workers sponsored for training, firms earned 0.7 per cent higher revenue on average over four years. The Mercer Global Talent Trends 2020-2021 report also found that investing in workforce restructuring was the top priority for Singapore companies, followed by upskilling or reskilling workers. 
While the benefits of upskilling workers are not in doubt, challenges in implementing such programmes remain, especially for smaller organisations. 
According to Dr Marcus Lee, head of marketing programmes at SUSS, larger organisations are able to implement structured programmes for employees to benefit from post-graduate training. Smaller organisations, however, face the problem of having institutional knowledge that is essential for day-to-day operations in the hands of a few high-potential employees. These firms can't afford the time or manpower loss incurred when such employees attend training.
One solution is for smaller organisations to send their employees for short modular courses that are self-contained and conducted outside regular work hours. This minimises disruptions to companies while giving working adults the flexibility to curate their own learning experience.
Explained Dr Lee: "Motivated employees will be able to attend these courses without it being too much of a strain on themselves or their organisations. Allowing these short modular courses to stack towards a graduate certificate, diploma or degree will also help to encourage working adults to continue learning throughout their careers and to update and upgrade their skillsets."
 
Find out more about SUSS' stackable pathways and take ownership of your learning by joining a Specialisation track in the SUSS Master of Management programme that aligns with your career development needs.