Learning Chinese is easier, when lessons come to life
Geniebook Chinese takes the stress out of exam prep with dual-teacher classes, immersive lessons and small group tutorials for an engaging online experience.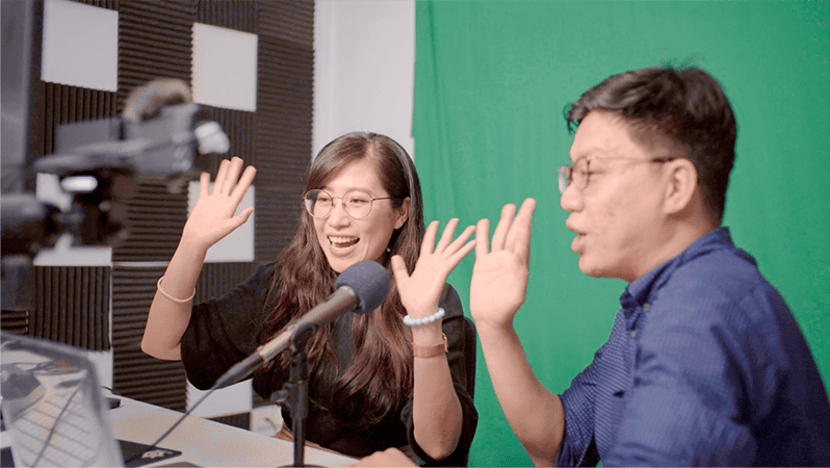 Trying to help your child improve in Chinese can sometimes test the patience of even the most composed parents. 
In Census 2020, more Chinese households in Singapore preferred to use English at home instead of their mother tongue. It's no surprise that many students struggle with learning Chinese in school, as they lack exposure to the language and prefer English-medium forms of entertainment that include TV shows and games. 
In response to rising demand for Chinese lessons that are fun and effective, fast-growing edtech enterprise Geniebook has the solution – a suite of online learning products designed to pique the interest of young learners and further their mastery of subjects.
Geniebook, which caters to primary- and secondary-level students, has welcomed over 180,000 users seeking to fulfil their English, Mathematics and Science learning needs. The platform is powered by GenieSmart's worksheets that are personalised using artificial intelligence, GenieClass's live lessons, and GenieAsk, a real-time chat function for students to clarify doubts with teachers in moderated learning communities.  
The edtech platform has since launched Geniebook Chinese, which comes with three key learning features – dual-teacher classes, immersive lessons and small group tutorials – aimed at helping primary school students gain confidence, do better in examinations and find enjoyment in the language.
"In launching our Chinese lessons, we first aligned our content to the Ministry of Education's (MOE) Chinese curriculum," explained Mr Neo Zhizhong, Geniebook's co-founder and CEO. "We then looked at how we can help more children succeed with guidance from experienced teachers. We want to make learning Chinese online a more immersive experience for young learners."
DUAL-TEACHER CLASSES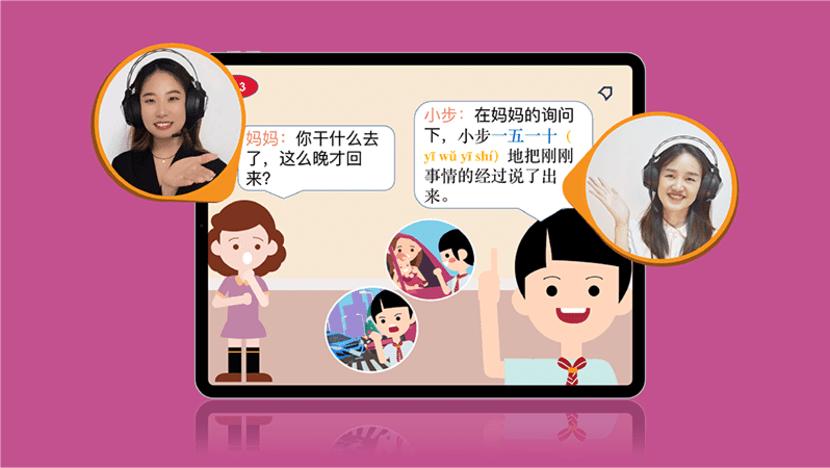 In Geniebook's dual-teacher Chinese classes, a pair of teachers teach by engaging in active dialogue, exposing students to the correct contextual usage and pronunciation of words during the lesson. 
"The interaction of two teachers makes the classes livelier for students," said Ms Carolyn Zhang, the Chinese head of department at Geniebook. "Our teachers hail from diverse educational backgrounds – some are native-speaking Chinese teachers while others are local teachers trained in MOE's Chinese curriculum. Each of them possesses relevant degrees in education from reputable universities and training institutions." 
Ms Zhang herself has a Masters in Chinese Language and Literature as well as a Masters in Educational Psychology, and is currently pursuing a PhD in Chinese Language Foreign Education.
IMMERSIVE LESSONS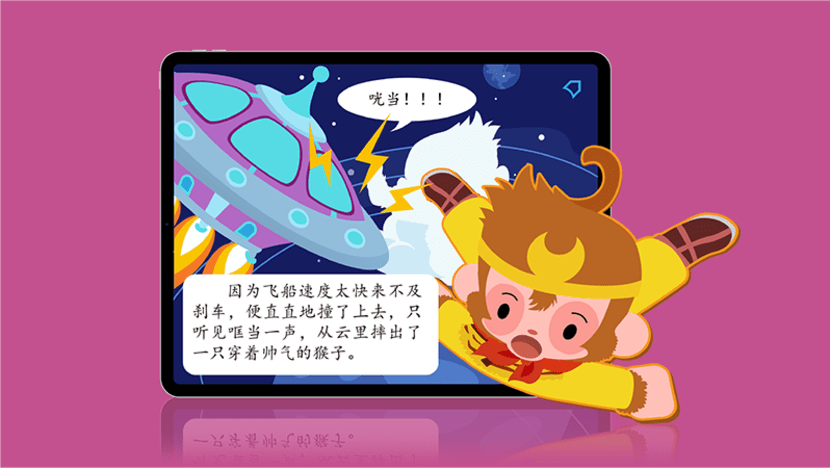 With Geniebook Chinese, students can look forward to picking up Chinese idioms and vocabulary, and are introduced to various facets of Chinese culture.  
The programme's content is drawn from real-world stories, culturally rich sources – such as the Monkey King legend – and original texts designed to draw students into a colourful learning environment. "Key Chinese words, knowledge points and an expanded set of common examinable vocabulary are delicately woven into the stories, so that learning becomes both natural and contextual," said Ms Zhang.
She added: "We believe that Chinese as a language isn't just a school subject that students should study for good grades. Rather, it is a gateway to understanding and appreciating one's cultural roots." 
SMALL GROUP TUTORIALS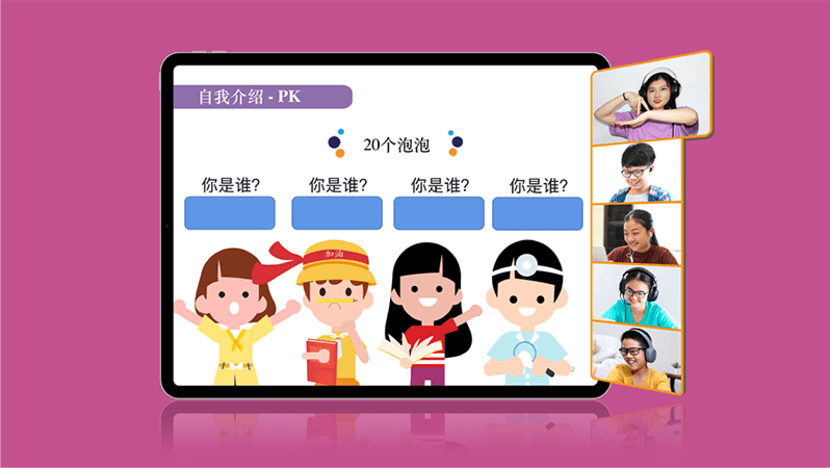 To help prepare students for oral examinations in school, focused online tutorial sessions spur students to practise speaking the language through group participation.
Said Ms Zhang: "Role-play is a key component of our tutorials – students are actively encouraged to speak up as they play a character in live storytelling sessions. This allows them to flex their oratorical skills and learn the language socially together with their peers."
The small student-teacher ratio of one teacher to four students also ensures that students have the personalised attention they need to excel while allowing the teachers to monitor each student's progress more keenly.
Through Geniebook's innovative edtech offerings, learning Chinese can be a joyful, fulfilling experience – for both students and parents. For the latter, Ms Zhang has a parting tip: "Be a role model for your children; show them how you are learning alongside them. Incorporate key phrases they've picked up in day-to-day conversation. Beyond teachers, parents are equally – if not more – important to cultivating love for the Chinese language."
Find out more about Geniebook Chinese.