Lending a digital paw: How two different local businesses seeking transformation found help
The foodpanda delivery app eases an eatery and grocer into the new norm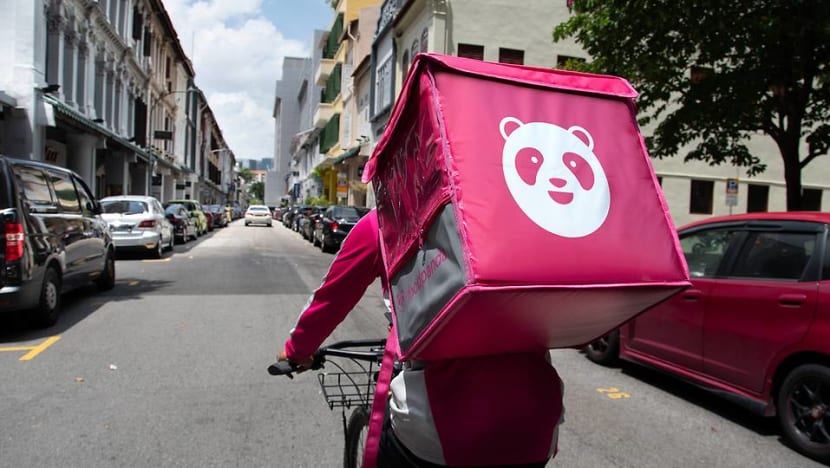 Up until 2020, the word "digitalisation" seemed reserved for tech companies and multinational corporations. Now, the COVID-19 pandemic has hastened digitalisation across several industries.
When lockdowns were imposed, the need for a virtual shop front became apparent for many retail businesses. Apps like foodpanda with its integrated solutions became gateways to business survival for those seeking digitalisation, because the infrastructure was already in place.
For hawker Chua Jun Ming from dim sum stall JinWang and Ms Sukanya Gonnagar, store operations manager of grocer Shopping Houze, it was the helping paw that made a difference.
DIM SUM GOES DIGITAL
Drop by JinWang for your dim sum fix and you might meet Mr Chua, son of the founder, serving you from behind the counter. The 28-year-old was on his way to becoming a fine-dining chef, but an interest in his father's business nudged him along a new path.
"Prior to the opening of the stall, my father went overseas and I was asked to oversee and help with the remaining set-up," Mr Chua shared. "I had actually secured a position in a restaurant helmed by an English chef, but as I was setting up my father's stall, I realised the potential and the novelty of handmade dim sum, so I gave up the job opportunity to help my father."
What began in Leng Kok Bahru Road in May 2018 grew in popularity, and another three outlets followed – one in Yishun, Tech Whye and the family's main outlet in Elias Mall. Fans were drawn to the extensive menu and daily made bao like the Da Bao and Char Siew Bao, but all changed when the pandemic hit.
JinWang's usual working crowd and residents thinned. The business was hopeful for a turnaround within months, but the pandemic lasted much longer. Thinking back, the young chef said: "We started to worry about the business when COVID-19 passed the one-year mark."
By the time of the first lockdown, Mr Chua was working tirelessly to market the business online through Facebook groups that promote local hawkers. "We saw a substantial number of orders and customers coming from these Facebook pages, which gave us the confidence to go digital," he shared. That was when he was approached by foodpanda.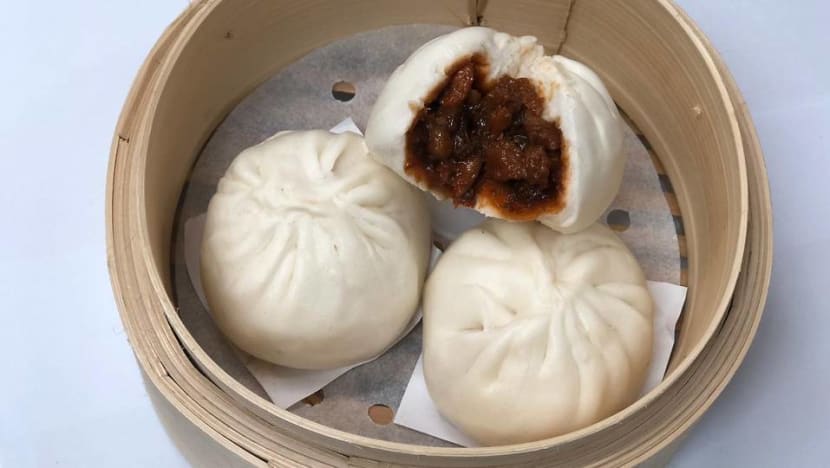 Citing the adoption to be "extremely smooth" and that "the team has been very responsive", Mr Chua was more concerned with maintaining a key factor to his food - freshness. "Since dim sum is generally consumed warm, we were afraid that delivering it might affect its texture and taste," the chef explained. But his team adapted quickly to the delivery process and found suitable containers that kept the orders warm. He added: "The riders are efficient, and the food reaches our customers in a short time. This helps to preserve the quality of the food and recreate the same dining experience at home."
And what does the founder think of this digitalisation? Mr Chua readily replied: "My father has been receptive to this new mode of delivery. Given the changing F&B landscape and the situation, we see it as an essential step we have to take to remain relevant."
JUST AS GOOD WITH GROCERY
While foodpanda's portfolio began with food delivery, it has grown to include retail and grocery shops as well. This became a boon when restrictions meant lesser trips out of the home, and even helped businesses like Shopping Houze scale up revenue.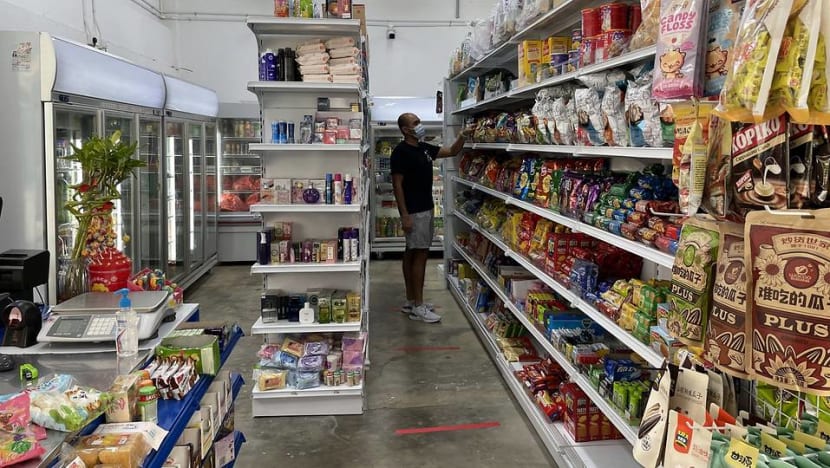 Registered in 2017, the Indian grocer considered itself a "low-key company" until COVID-19 struck. The sudden demand for essentials online prompted a relook at its strategy, and within a week, a website was created to support its WhatsApp orders.
"We opened our first retail grocery shop at Upper Changi in September last year, followed by a second one at Balestier in February this year," said Ms Sukanya. Amid this expansion, it became clear that an efficient delivery partner is needed.
For a business that prides itself on quick and personal deliveries, Shopping Houze had initial apprehensions when working with a partner. "Before getting a delivery partner on board, we were concerned if our loyal customers would receive the same courteous and fast delivery they were used to."
Given that the bulk of its orders were fresh produce like vegetables, fruits and milk, it was understandable that a reliable delivery partner was important, so Shopping Houze took a staggered approach.
It was only after adopting foodpanda for its Balestier shop and confirming that staff had adapted to the process and functions that the company applied it to the Sun Haven outlet. The business saw a significant jump of tenfold during the initial period from April to May.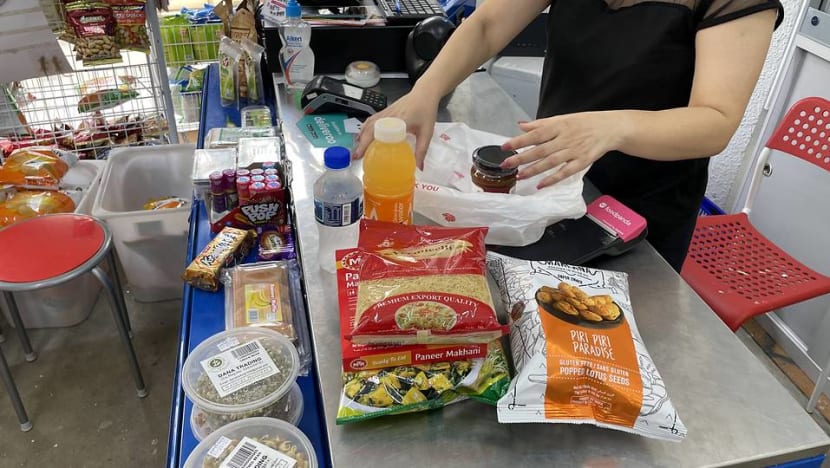 Citing foodpanda's many differentiating functions such as the search shortcut as part of the app's success, Ms Sukanya happily shared that "it increased sales and shop visibility multifold".
AN APP FOR ALL
While the results speak for the app, the owners of JinWang and Shopping Houze understand why new businesses are hesitant to jump on board. Digitalisation is often associated with a steep learning curve, and the fear of it complicating existing processes is also a deterrent. Both businesses, however, found it otherwise.
"We were pleasantly surprised by how user-friendly it was to navigate through the portal for merchants," said Mr Chua. "It allowed us to onboard smoothly and efficiently." As for Ms Sukanya, the foodpanda support was invaluable. "The guidelines shared by foodpanda are easy to follow and they were by our side all the time – even on WhatsApp – which was helpful and expedited the entire process for us."
Mr Chua also noted better access to JinWang's customer base through foodpanda's metrics and marketing channels. "We have received a substantial amount of marketing support from the team, allowing us to tap on their digital presence. We believe that delivery platforms and digitising our business is a good way to diversify our dim sum store. We can reach a group of customers that we would not have been able to reach out to with just a physical store."
As for Ms Sukanya from Shopping Houze, the benefits were also clear. She explained: "Using foodpanda has helped us reach out to a wider audience, and has made Shopping Houze a popular name in the neighborhood. This definitely helped us in our branding and increased the revenue."
Show some love for our local business on foodpanda.