An MD, equipped with a PhD
Taking the MD-PhD route at Duke-NUS Medical School allowed Dr Kwek Swee Sen and Mr Tay Shi Huan to establish medical careers focused on scientific research – and to one day lead lab-based investigations into improving patient outcomes and saving lives.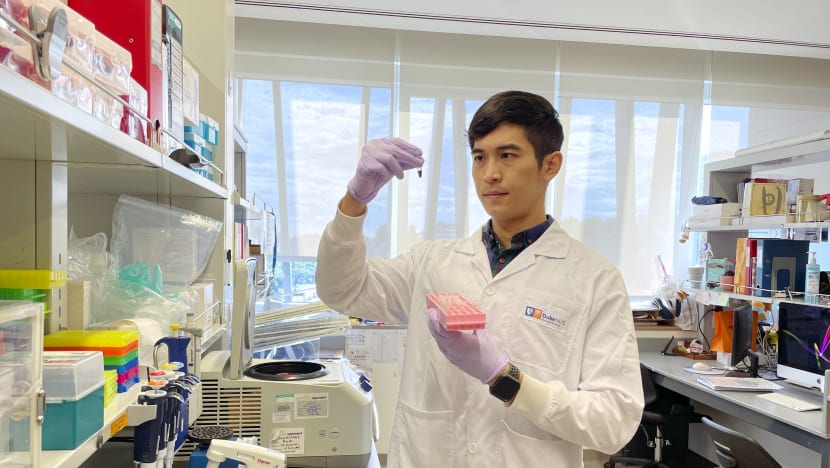 A medical degree often takes a long time to complete, compared to other qualifications. A medical degree combined with a PhD – a unique pathway available in Singapore at Duke-NUS Medical School – takes an even longer time to attain: A minimum of seven years.
While this might seem arduous, for Duke-NUS alumni Dr Kwek Swee Sen and current fifth-year student Tay Shi Huan, the MD-PhD programme has offered rich opportunities to investigate burning research questions, connect with inspiring mentors and make valuable contributions to the medical world.
THE BEST OF BOTH WORLDS
In the Duke-NUS MD-PhD track, students embark on the PhD component after their second year in the MD programme. When they graduate, they receive a Doctor of Medicine degree, as well as their PhD in either Integrated Biology and Medicine or Quantitative Biology and Medicine.
Dr Kwek Swee Sen, a medical officer at the National Centre for Infectious Diseases, graduated last year from Duke-NUS Medical School, where he was on the MD-PhD track.
"The MD-PhD pathway allows one to have the training to enjoy the best of both worlds," he said of his decision. "The programme trains us in clinical medicine through the MD portion and also hones our scientific thinking through the PhD training. More importantly, the opportunity to appreciate the greater value and real-world application of both is unique to MD-PhD training."
He chose Duke-NUS as many of the faculty members are clinician-scientists who can be valuable mentors for students: "I think mentorship is really important for aspiring clinician-scientists since it is a very long career route from starting as an MD-PhD student to completing residency or clinical training and starting our own research careers. Having inspiring mentors who are willing to guide the way in shaping our paths is important."
Dr Kwek cited his PhD mentor, Professor Ooi Eng Eong from the Programme in Emerging Infectious Diseases as a visionary who inspired him in many ways during his time as a student.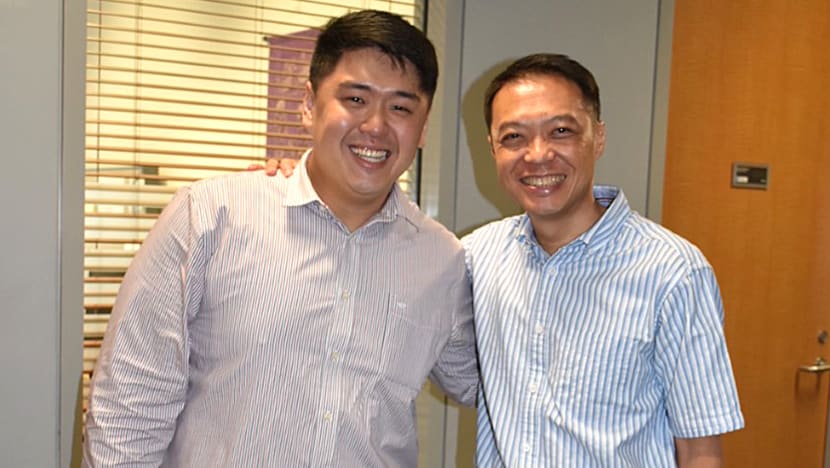 Dr Kwek's PhD focused on developing a novel method for identifying live attenuated flavivirus vaccine candidates. Flaviviruses include dengue and Zika. Working with different mutant variants of the Zika virus strains, Dr Kwek proposed that a strain weakened in its ability to replicate itself – but still possessing enough replication ability to trigger a robust immune response – would be able to elicit immunity in the vaccine recipient, without causing as many deleterious effects.
"The goal is for such a method to be employed for other viruses, whereby a live attenuated vaccine will work better than vaccines that use or express parts of a virus – like the Hepatitis B vaccine and the mRNA vaccines for COVID-19 – or killed viruses, like Sinovac," he explained.
Dr Kwek, who was a frontliner during the COVID-19 outbreak last year, is soon embarking on his internal medicine residency with SingHealth. He hopes to be able to conduct more research on infection and immunity in his clinical and research career.
Of being an MD-PhD, he said: "I hope that we can prove that we can be clinically competent physicians and at the same time make groundbreaking discoveries, all in the aim of delivering better healthcare to our patients."
ANSWERING UNMET CLINICAL NEEDS
A recipient of the A*STAR National Science Scholarship, Mr Tay Shi Huan had initially decided not to pursue medicine as an undergraduate in favour of going to the University of Cambridge to do a Bachelor of Arts (Honours) in Natural Sciences.
However, during his research attachments, he found himself drawn towards a holistic perspective of the doctor-patient relationship, where patients are treated as a whole being instead of just their disease. He wanted to see the direct clinical impact of his work while satisfying his intellectual curiosity for identifying and investigating unmet clinical needs.
"Hence, the MD-PhD was – and still is – the perfect fit for me as it will train me to confidently partake in all aspects of translational medicine from bench to bedside to generate worthwhile health outcomes," said Mr Tay, who chose Duke-NUS for its unique MD-PhD programme and partnership with SingHealth.
"Students are likely to gain unparalleled exposure to a plethora of medical conditions as SingHealth is the largest public healthcare cluster in Singapore," explained Mr Tay, adding that this proximity also fosters valuable cross-institutional collaboration between the clinical and academic worlds. "Not only can I engage in exciting research for my thesis but I can also obtain first-hand experience of how stakeholders convene along the translational medicine pathway."
Mr Tay's PhD research focuses on the enthesitis-related arthritis (ERA), a common type of childhood-onset autoimmune arthritis in Asia. ERA causes debilitating joint pain and a limited range of motion in afflicted children – a demographic he has a soft spot for, as he is considering specialising in either paediatrics or dermatology in the future.
Mr Tay explained that the existing insufficient knowledge of ERA's disease mechanism means that diagnosis is often imprecise, and treatment ineffective. "My work aims to bridge these unmet needs by identifying immune cell subsets that are important in driving and perpetuating ERA. Doing so will allow us to increase the confidence with which we diagnose ERA and identify targets that we can design therapies for."
At Duke-NUS, Mr Tay contributes actively to student life as a college representative of Seah Cheng Siang College, Duke-NUS, and as a student faculty member for peer mentoring initiatives, in addition to helming several student interest groups ranging from sports to academic topics like dermatology.
"We invite alumni and practising clinicians to share their experiences so that students can make better career choices, and there are also occasional volunteer opportunities that provide tasters for public education," he said.
According to Mr Tay, his time at Duke-NUS thus far has been fulfilling. "The rigorous curriculum has stood me in good stead for a demanding career ahead, the research opportunities have sharpened my scientific reasoning and encouraged creativity, and the people whom I've met along the way have become great friends and mentors. If one is genuinely excited to straddle the clinical and academic worlds in translational medicine, do consider the MD-PhD programme at Duke-NUS for its comprehensive curriculum that prepares students for tomorrow's medicine."
Find out more about the Duke-NUS Medical School MD-PhD programme. Applications are currently open for the MD and PhD 2022 intake.