Mentoring the next generation of women leaders
Trip.com Group CEO Jane Sun is on a quest to promote female talent development, starting with its company's progressive policies that include free taxi rides for expectant mothers and flexible work options for staff.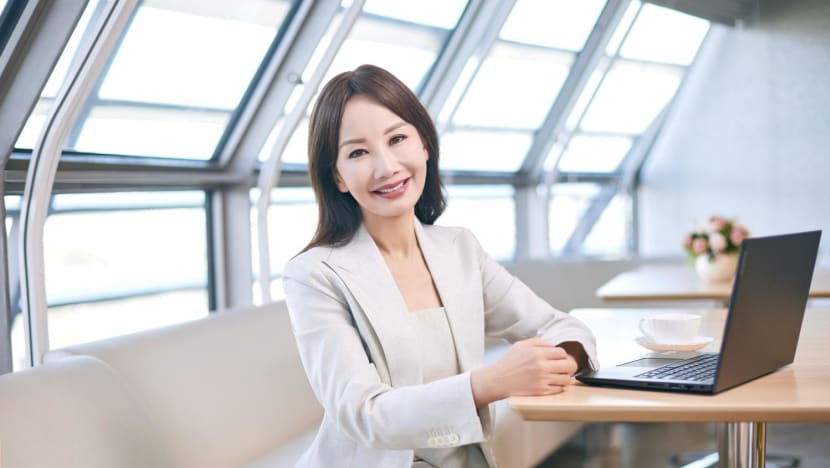 According to Ms Jane Sun, CEO of Trip.com Group, there's plenty of room for women at the helm, and nowhere is that more apparent than in the organisation she leads.
"At Trip.com Group, women make up more than half its employees. This is remarkable as it far exceeds the average for tech companies," said Ms Sun. 
At the online travel company, women hold 43 per cent of mid-level management positions and occupy nearly one-third of C-level posts. And in the first six months of 2021, half of the group's new hires were women.  
"We constantly think about how we can better support our female workforce, and one of the ways is to fully utilise technology," said Ms Sun. 
Trip.com has allocated 2 million yuan (S$430,000) to subsidise the cost of egg freezing for its female employees – the first and only company in China to support women with such a progressive policy, said Ms Sun. 
Other female-friendly policies the company adopts include complimentary transport to and from work for expectant mothers, cash bonuses upon delivery, and flexible work options for staff.
A PLACE FOR WOMEN AT THE TABLE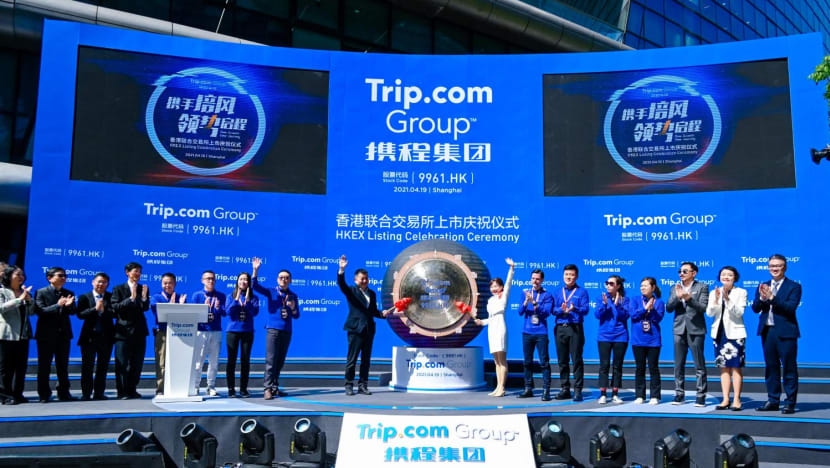 Women in leadership positions are a rare breed, be they in China or in the global arena, something Ms Sun can attest to.
"I was asked where my husband was," she recounted, when sharing her experience at a business gathering of CEOs in Silicon Valley. "It's still difficult for many people to imagine that a woman can lead a company."  
This cemented her resolve to advocate for gender equality at Trip.com. "Very few employees will have the courage to go to their CEO and ask if they can bring their babies with them for offsite meetings to accommodate the need for breastfeeding," she said. "That's why I think it's important to have women at the highest levels – C-level and board level – so that we can support employees at the ground, middle manager and senior manager levels, building them up to scale the ladder."
THE IMPORTANCE OF BEING HEARD
Ms Sun observed that both men and women work equally hard, yet it is predominantly men asking for salary raises and promotions.
Even in a company with near-equal proportions of male and female staff and in senior positions, she finds that it is more often the men who would ask for what they think they deserve. Women employees are generally more hesitant, saying that they need to wait a few more years before they feel ready to be promoted, shared Ms Sun. 
"Women need to be willing to leave their comfort zones and advocate for themselves. If you have done a tremendous job, you deserve a promotion," she emphasised. 
The travel industry is unique in that women comprise more than 55 per cent of its workforce. Data from Trip.com Group showed that the majority of family trips are booked by women, which makes understanding this segment's needs critical. And who better to understand a woman's needs than another woman? This underscores the need to attract and retain quality female talent in the company, Ms Sun explained. 
CHAMPIONING INCLUSIVITY 
In recognition of the strides it has made in furthering the careers of women, Trip.com Group was awarded the UN Women's Empowerment Principles Award in the gender-inclusive workplace category in 2021. 
The organisation also takes a boots-on-the-ground approach in the community. In partnership with attractions operator Mount Faber Leisure Group and migrant worker advocacy group Humanitarian Organization for Migration Economics, its latest initiative encourages consumers to donate an iconic Singapore cable car ride for female migrant domestic workers to enjoy on their rest days. Launched in conjunction with International Women's Day 2022, the campaign is an extension of the group's effort to forge a more inclusive society.
"I've been blessed by the many people who have helped me along the way. It's a personal calling to continue to empower more women so that they become leaders in their own right, owning their paths to success and fulfilment," shared Ms Sun.
Pay it forward with Trip.com by gifting a Cable Car Sky Pass to migrant domestic workers.