From paper to cloud: Powering businesses to the next level, digitally
Experts weigh in on how secure digital solutions can help drive productivity, efficiency and innovation.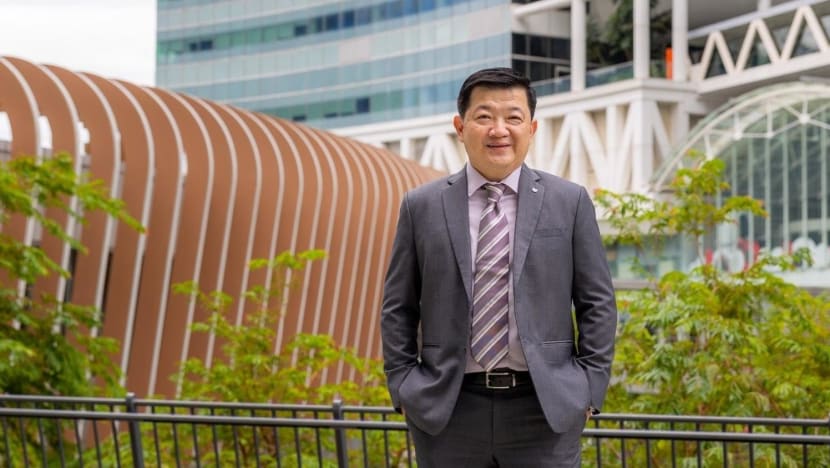 The rate of change is now faster than before – and businesses that don't keep up risk falling behind. COVID-19 sped up the pace of digital transformation, with 72 per cent of CEOs in Singapore reporting that their new digital business models took off during the pandemic. Globally, businesses are making digital transformation, automation and cloud computing top investment priorities in the post-COVID-19 recovery period. 
"In the near future, or even now, winning companies will prioritise digital transformation to build resiliency, innovation and operational excellence," said Mr Vincent Low, Canon Singapore's head of Enterprise Business, Singapore Operations. "With technological advances moving fast and furious, businesses have to constantly change and adapt, so as to remain relevant and competitive." 
LEVERAGING TECH TO NAVIGATE CHALLENGES
Mr Low highlighted from a regional study that around six in 10 small- and medium-size enterprises (SMEs) only have enough reserves to last them less than six months. By extension, this places Singapore-based SMEs in a precarious position should global or regional events impact the local economic landscape, he said. "In order for small businesses to improve productivity, it's imperative that they leverage technology to manage manual tasks so that focus can be placed on revenue-generating activities." 
Mr Michael Lebeda, CEO of information management solutions provider Therefore Corporation GmbH, a member of the Canon Group, agreed that SMEs face greater exposure to economic headwinds – and thus, require reliable and scalable technology that minimises administrative overheads. 
"The exponential improvements in cloud computing over the last few years have brought about a shift from large-scale IT infrastructure investment to subscriptions and microservices," he observed. "This has allowed businesses of all sizes to not only right-size the scale of their IT investments, but also adopt a more flexible expenditure model that can react to rapid changes in the global economy." 
Another consideration for businesses is the increasing competition for talent. Added Mr Lebeda: "Worldwide labour shortages have completely changed the expectations of today's knowledge workers, in terms of working conditions and flexibility. Businesses looking to attract and retain the best talent need digital platforms that allow staff to work in a variety of adaptable conditions, without a loss in productivity." 
SEPARATING THE WHEAT FROM THE CHAFF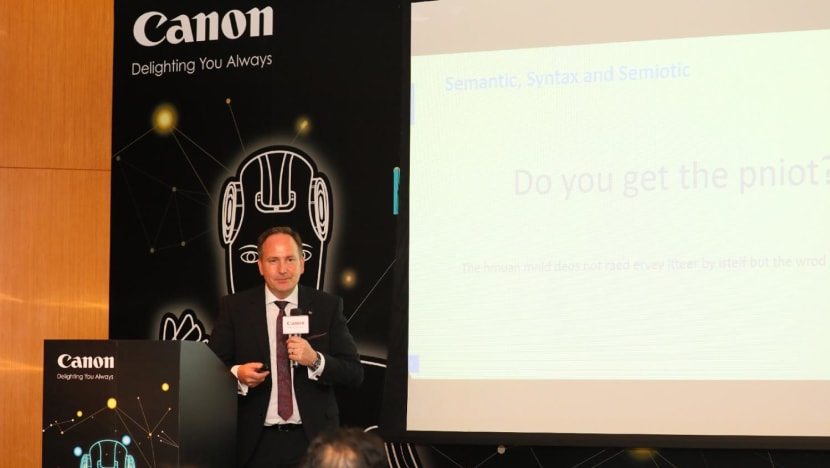 Digitisation has given businesses access to vast amounts of data – what Mr Low calls an "information tsunami", which is characterised by three Vs: Volume, velocity and variety. To make sense of raw information, technology is key. 
"Tools such as digital document solutions extract vital data, turning them into an asset for companies through generated reports," he explained. "With such insights, companies can then make better decisions and more effectively explore new opportunities." 
Artificial intelligence (AI) is the basis of all intelligent document processing, according to Mr Peter Ortmanns, the Asia Pacific regional sales director for information management company IRIS, another Canon Group member.
In the next five to 10 years, he expects AI-based technologies such as natural language processing (NLP) and self-learning software to perform increasingly complex tasks, freeing employees to focus on creative, problem-solving and knowledge-based work. 
NLP, in particular, has vast potential in the area of intelligent document processing. Mr Ortmanns cited the example of trade finance documents, which often bear the names of organisations and people. NLP enables a platform's engine to identify these forms of text more accurately for data capture and processing. The shortfall of current NLP engines, Mr Ortmanns noted, is its inability to accurately identify certain Chinese characters. 
"However, when NLP is coupled with IRIS' machine learning technology, which observes a user's behaviour and assesses the context of the data it has extracted, we can identify the organisations and persons listed in a document for further processing," he said.
GOING THE DISTANCE WITH TRUST AND RELIABILITY
A key concern for businesses embarking on their cloud computing transitions is the security and reliability of document solutions. 
"Being a member of the Canon Group means that our software products are regularly audited by independent institutes based on stress and penetration tests that meet the latest requirements," said Mr Ortmanns. 
Similarly, Therefore's document solutions Therefore Online, which is hosted on cloud computing platform Microsoft Azure, undergoes an extensive external security audit yearly. Added Mr Lebeda: "Beyond the extensive defense-in-depth cybersecurity approach employed by Microsoft, Therefore Online also boasts built-in security features to keep users' data safe."
According to Mr Low, adopting cloud-based document solutions can kickstart a company-wide digital transformation that strengthens its competitive qualities. 
"Incorporating cloud-based document solutions into the business would inevitably require the company to rethink its current processes. This tends to spark off some form of innovation and creativity, as a company modifies and improves its business processes with the aid of technology," he pointed out. 
Rounding out the cloud transformation journey, Canon's document solutions can be seamlessly adapted according to an organisation's evolving needs. "The brand's dynamic solutions are built for the long haul, and we aim to continually support our customers as they grow," said Mr Low. 
Learn more about how your business can benefit from Canon's cloud document management solutions.