Paving the way to the future with deep tech
The fourth edition of SGInnovate's Deep Tech Summit examines the role of research, innovation and enterprise in Singapore's journey to securing its future economy.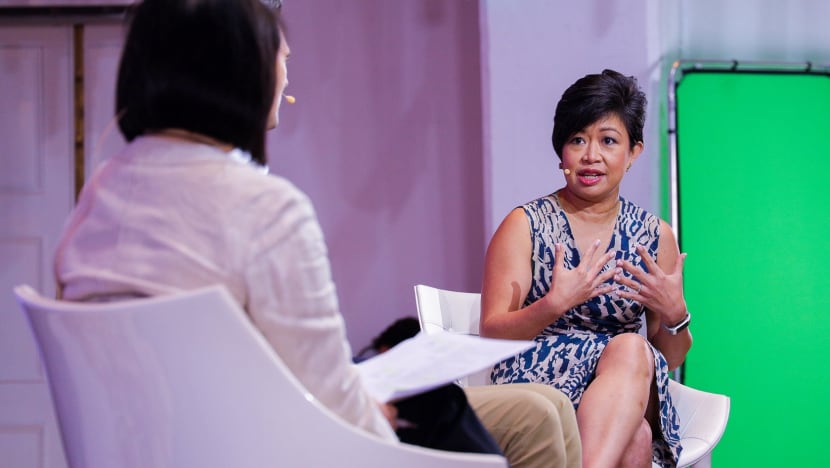 Emerging technologies have the potential to solve many of the biggest challenges facing Asia Pacific today, but closer collaboration among stakeholders is urgently needed to advance these scientific innovations quickly and responsibly. This was a common thread raised by industry leaders at this year's Deep Tech Summit, organised by SGInnovate in conjunction with the Singapore Week of Innovation and Technology.  
Held from Nov 8 to Nov 10, the hybrid event convened over 100 speakers and partners, and more than 2,500 attendees – comprising a global community of deep tech start-ups, investors, corporate innovators, researchers, government partners and international organisations. Conversations centred around four key areas – agri-food, health and biomedical sciences, advanced manufacturing, and sustainability – identified as strategic sectors for Singapore. 
"Our work is guided by our mission to build a thriving, entrenched deep tech economy and it has been our privilege to be able to explore the next chapter of emerging technology adoption with many of the world's leading deep tech innovators and champions," said Dr Lim Jui, chief executive officer, SGInnovate.  
 
"The application of these discussions and perspectives will shape our approach to developing talent and helping start-ups scale, as deep tech becomes a new area of growth with solutions for the world's most pressing challenges," he added.
DEEP TECH AND BIOMEDICAL SCIENCES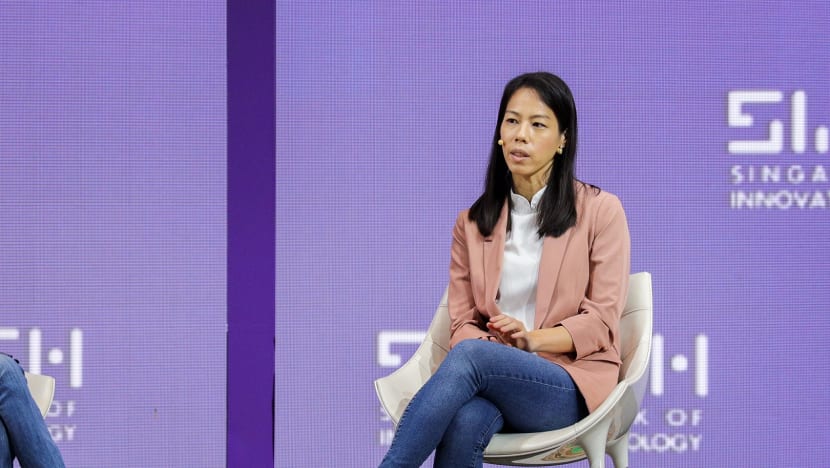 A highlight of the Deep Tech Summit was the Memorandum of Understanding between SingHealth and SGInnovate. The partnership is expected to enable SingHealth and SGInnovate to scale Singapore's healthcare capabilities by leveraging deep tech, focusing on investing in artificial intelligence (AI) and data analytics to strengthen infrastructure and expand capacity. 
These heightened capabilities are expected to boost the resilience of Singapore's healthcare system, while mitigating existing challenges such as the talent crunch, an ageing population and the growing prevalence of chronic diseases.
Panellists who spoke at the health and biomedical sciences track that was co-curated with SingHealth shed light on the rising complexity of the healthcare sector. Beyond continued investment in advanced technologies, they noted the need to nurture a pool of diverse, multidisciplinary talent armed with entrepreneurial skills and business acumen.
"Successful leaders in the health and MedTech space need to have a holistic understanding of the entire innovation cycle," said Dr Mary Kan, programme director at Singapore Biodesign, A*STAR, who spoke at the session 'Shaping Tomorrow's Leaders in Biomedical Innovation'. "This is particularly pertinent in healthcare because of its multi-faceted and complex nature, which means risks can surface from multiple sources." 
Dr Kan added that the ability of these leaders to strategise around areas such as regulation, reimbursement, clinical studies and intellectual property would lead to a higher chance of success — especially as MedTech continues to evolve to focus on delivering value-based innovations.
BUILDING A DEEP TECH ARSENAL TO COMBAT CLIMATE CHANGE
The role of technology in mitigating the impact of climate change was brought to the fore at Deep Tech Summit. 
Speakers echoed many of the issues highlighted at the recent COP26 summit, where conversations revolved around how collective action must steer the planet on the right track towards a sustainable future without delay. 
Singapore has also committed resources to improve sustainability initiatives through its Research, Innovation and Enterprise 2025 (RIE2025) plan. However, while there is growing recognition of the need for science and innovation to lead the sustainability charge, panellists noted that technology alone is not the answer. 
Speaking at the 'Towards a Low-carbon Future' panel, Dr Peter Nagler, executive director and chief innovation officer, A*STAR, highlighted the need for society to shift our economy to one that emphasises circularity and maximises the use of our limited resources. 
Other experts raised the issue of unequal levels of expertise and understanding of the issues across various stakeholders. Mr Ozzeir Khan, director of digital innovation and architecture, Asian Development Bank, noted the need for stakeholders to be on the same page to amplify efforts. 
"Bridging that knowledge gap between funding institutions and the latest ideas by innovators in the field will enable us to move together faster to promote sustainable development," he said.
TECHNOLOGY THAT COULD FEED THE WORLD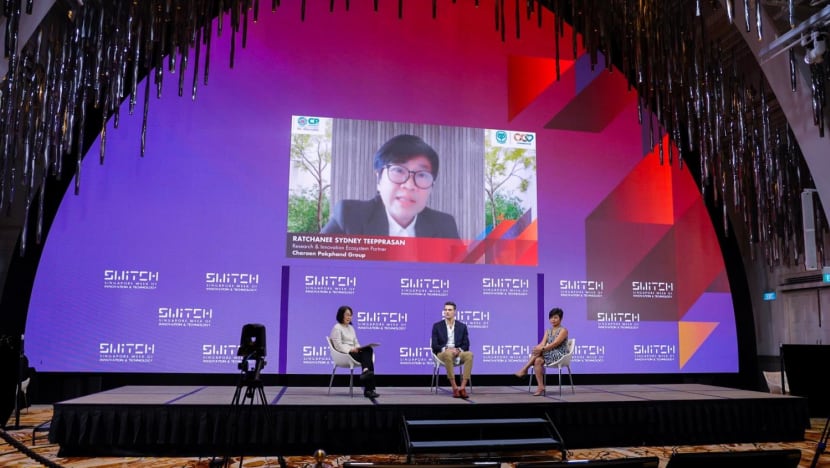 Closely intertwined with the issue of sustainability is that of food security. Several experts at the event brought up the importance of deep tech start-ups – often drivers of cutting-edge research in agri-food production – as crucial stakeholders in the food industry's efforts to scale production sustainably.
This is especially relevant in Singapore, where emerging technologies, such as cell-cultured meats and alternative proteins, alongside robotics and vertical farming, have been identified as critical components in meeting goals such as the nation's '30 by 30' targets – to produce 30 per cent of nutritional needs locally and sustainably by 2030. 
"As a start-up, we fit in the ecosystem as innovators. We spark the innovation and create the technology, but we need corporate partners to help us scale up production and bring products to market," shared Dr Sandhya Sriram, group chief executive officer and co-founder of Shiok Meats, a cultivated meat and seafood company, who also stressed the need for stakeholders to support one another, to achieve these objectives in time. 
GROWING INDUSTRY 4.0 IN SINGAPORE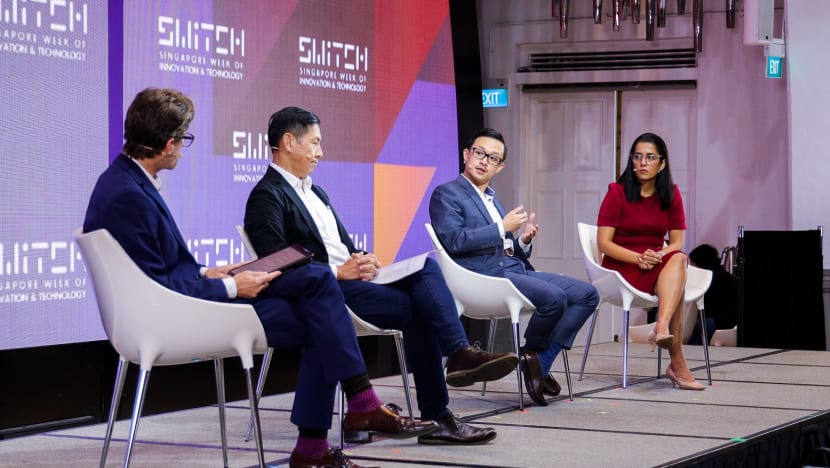 In order to ensure that the manufacturing sector – one of Singapore's economic pillars – continues to make up a fifth of the country's output, ambitious targets have been set to grow the manufacturing industry by 50 per cent over the next 10 years. A greater proportion of output is set to come from advanced manufacturing, where competition is driven by higher-value factors such as intellectual property, quality and precision. 
To achieve these targets, Singapore has set its sights on fourth industrial revolution (4IR) technologies to power the sector. The impact of these technologies was also further explored in a corporate roundtable with advanced manufacturing experts from across the public and private sectors. However, panellists at the summit noted that technology adoption in the region has been slower than desired. 
Mr Ng Tian Chong, managing director for Greater Asia at HP Inc, who spoke at a session titled 'Next Ten Years of Industry 4.0', alongside panellists from the World Economic Forum, Singapore Hitachi Energy and TUV SUD, emphasised that the advancement of 4IR will require businesses to take a people-first approach to technology modernisation.
Mr Ng said: "As we speak with manufacturers, we stress that 4IR adoption is a gradual process that is about much more than just technology, but one that centres around workforce transformation." 
"Roles of the future will involve augmented responsibilities and working in tandem with new technologies," he added, further noting that programmes at HP are focused on ensuring employees are supported through digital upskilling initiatives, to make certain the team is able to stay ahead of industry trends and developments.
DEEP TECH FOR GOOD
Momentum in the deep tech space in Singapore has grown over the years, catalysed by an increasing number of investors, corporations and public sector bodies. 
Wrapping up the three-day summit, experts iterated the importance of making sure that scientific developments benefit society at large, against a backdrop of burgeoning investment and interest in the deep tech sector.
"Ensuring that technology development is responsible and ethical is not something we can leave up to chance," shared Ms SzeKi Sim, executive director of brand and community at SGInnovate. "Deep tech's role in tackling global issues has to be underscored by stakeholders in the ecosystem who work together to ensure that these innovations do not widen existing inequalities, and continue to create both economic and social impact."
Learn more about collaboration and partnership in the Deep Tech community and discover opportunities for Open Innovation. Visit sginnovate.com/open-innovation.