Personalised worksheets, live classes and chats to power your child's learning
Online learning platform Geniebook uses artificial intelligence to identify students' strengths and weaknesses – so that they can learn smarter, and do better.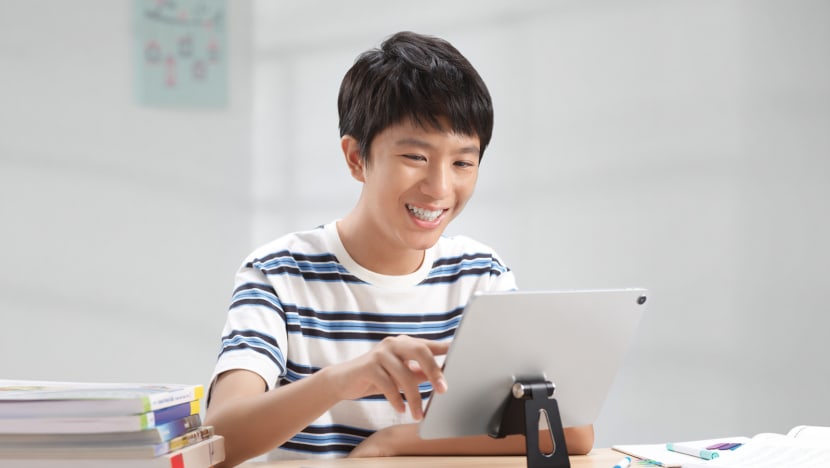 The learning process can be tough for more than just students. Parents often find it difficult to motivate their young learners, assess how well their children understand the assigned academic concepts, or even help answer complicated homework questions. 
Amid new ways of learning, more families are turning to education technology, also known as edtech, to help their children improve. One such enterprise Geniebook, harnesses proprietary artificial intelligence (AI) technology to provide an effective, engaging and personalised approach to learning. The fast-growing platform offers online learning for primary- and secondary-level English, Mathematics and Science. 
According to Mr Neo Zhizhong, chief executive officer and co-founder of Geniebook, in addition to encouraging independent self-directed learning, remote enrichment  saves parents time and effort usually spent on shuttling children to and from physical learning centres. Amid the current climate, online learning also addresses safety concerns related to COVID-19. 
"With Geniebook, there is no more tedious manual marking of assessment books and explaining errors, since students receive instant solutions along with teachers' feedback," he said. 
Geniebook's suite of three products – GenieSmart, GenieClass and GenieAsk – works in tandem to accelerate students' learning by offering AI-personalised worksheets to identify strong and weak areas of understanding, live online classes that reinforce key concepts, and real-time teacher chats where students can seek clarification on schoolwork. 
"Based on internal data analysis, an estimated 90 per cent of Geniebook students showed improvement after completing eight worksheets," said Mr Neo. "Geniebook instils confidence in students as they work on their strengths and weaknesses, while building mastery and positive learning habits over time. Gamification features like Geniebook's learning rewards and leaderboards serve to encourage consistent practice, revision and participation." 
ONLINE LEARNING WITH GENIESMART, GENIECLASS AND GENIEASK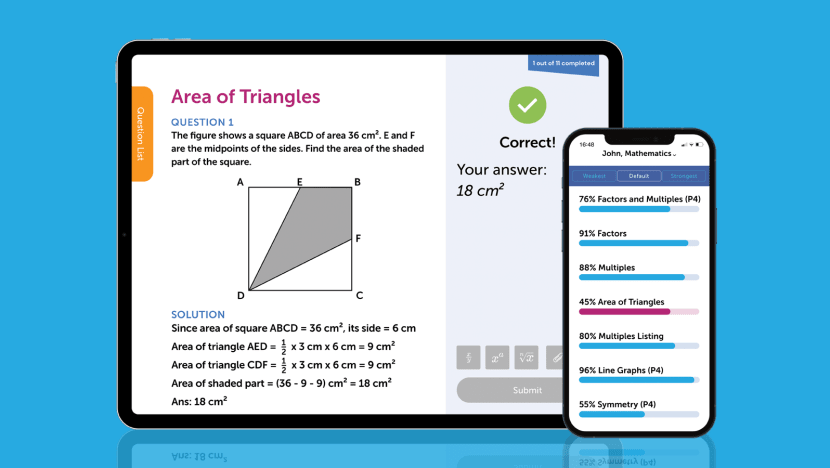 Geniebook's products for English, Mathematics and Science have each been carefully designed to provide an effective learning experience for students. 
GenieSmart, which creates personalised worksheets via AI for each learner, is aimed at ensuring targeted improvement. AI is used to identify learning capabilities and gaps before building a worksheet using the Ministry of Education (MOE)-aligned GenieSmart question bank, ensuring that students are given just the right amount of academic challenge. With GenieSmart, students are able to engage in focused revision, with instant answers marked by teachers. 
"Students are given the opportunity to improve their thought processes as they become more aware of why and how they learn. These deliberate actions on GenieSmart build up positive and sustainable learning habits that can be applied to other subjects," explained Mr Neo.  
Students who use Geniebook can also attend GenieClass, which comprises live online classes run by the company's dedicated in-house teachers, many of whom have graduated from notable universities and have had experience teaching at MOE schools. 
The lively classes are packed with demonstrations, animations and quizzes that serve to reinforce key academic concepts without being dull or overly complex. 
Learning can often be a lonely experience, especially during periods of home-based learning. To bring about a more interactive learning experience, Geniebook students have access to GenieAsk, a real-time teacher chat that is available from Monday to Friday between 3pm and 9pm. 
Students can ask questions or seek help with homework not just from teachers but also their peers. Sessions are conducted in moderated learning communities that are grouped by academic level and subject and supervised by two teachers. Within the communities, students can take quizzes or trade study tips, making the learning experience more social and communal, which serves as a source of motivation. 
Recalling the wave of student appreciation during this year's Teachers' Day, Ms Alicia Cheong, Geniebook's chief operating officer and co-founder, said: "With our GenieAsk communities, we see how some students jump at the opportunity to help others when they see a question. This is wonderful as each time they 'teach', it reinforces their learning. Of course, our teachers are always on hand to moderate and provide the final solutions." 
ADVANCED TECH AND EXPERIENCED EDUCATORS
Founded in 2017, Geniebook comprises a team of experienced teachers, tech experts and designers who have spent years teaching and pioneering programmes to help students improve academically. 
Its proprietary AI software was developed with the Agency for Science, Technology and Research (A*STAR) and patented for education, with a bank of over 150,000 questions aligned to the current MOE syllabus in English, Mathematics and Science.  
With the right assistance, Geniebook believes that students can grow into confident learners and succeed in education and beyond. Its unique, tech-driven approach is gaining ground with over 150,000 users regionally – a number that is growing by the day.
Mr Neo believes that the future of learning uses a blended approach and Geniebook aims to incorporate the best of technology and learning into its products. "When GenieSmart, GenieClass and our newest product GenieAsk are used together, they form an unstoppable flywheel of improvement made possible by technology and proven learning pedagogies, to boost students' learning and improvement." 
Get a complimentary academic Strengths Analysis by Geniebook.