Picking the right wearable for better hearing and well-being
Hearing loss is more prevalent than you think. Here's how you can continue leading your best life with help of a suitable hearing aid.
Estimates place 360,000 Singaporeans, or 1 in 11 individuals, as having hearing loss. According to Mr Neeraj Kumar, director of audiology at Sonova Singapore, adopting hearing aids at the early stage of this condition can have significant benefit on an individual's well-being. "Getting users started on hearing aids early means there's less of a shock to the system when they are reintroduced to the sounds they have been missing," he said.
Hearing loss can be attributed to a few factors, including disease, excessive earwax build-up and damage to the inner ear. The latter is commonly associated with ageing and long-term exposure to loud noise.
"Even mild degrees of hearing loss have been linked to cognitive decline, increased risk of falls and depression, social isolation, diabetes and cardiovascular issues," said Mr Kumar on its possible compounded consequences.
With the help of a suitable hearing aid, those with hearing loss need not settle for a diminished quality of life. Here's what to consider when picking out a listening device for yourself or a loved one.
AN ALL-ROUND SOLUTION, COME RAIN OR SHINE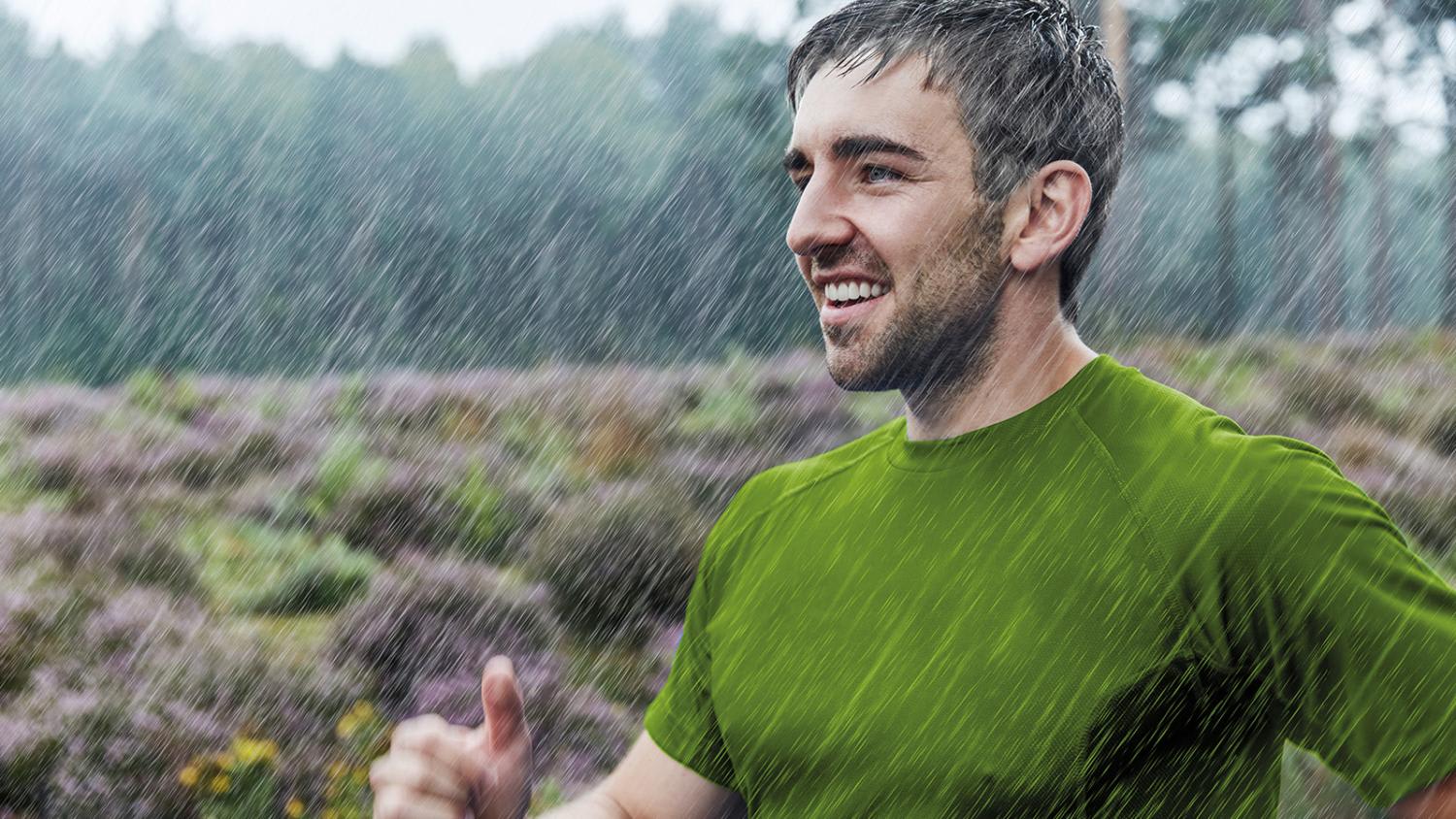 As hearing aids are often worn for long hours, both indoors and outdoors, it is important that they function well under all conditions.
Amid Singapore's wet, tropical climate, the waterproof and sweatproof capabilities of Phonak's Audeo Life hearing aid are game-changing. No matter whether one is drenched in sweat or by a downpour, Audeo Life's unique housing and special coating keep the device sealed, ensuring its continued performance. This also means that individuals with a penchant for water sports like swimming can continue pursuing the activities they love without fear of damaging the device. Audeo Life can even be used in the shower.
While Audeo Life is geared towards users who value a waterproof gadget, its sister model Audeo Fit has an in-built heart sensor for those who wish to keep tabs on their heart rate. For more in-depth health engagement, both models can be used to track data such as step count and activity levels.
"Phonak's hearing aids are designed to support active lifestyles of today. These devices don't just provide a complete hearing solution, but complement whole body wellness, too," shared Mr Kumar.
As with any wearable, unobtrusive all-day comfort is key. Audeo Fit and Audeo Life are not just easy on the ears, but also tout Bluetooth connectivity and long-lasting battery life to provide seamless support as users go about their day.  
Users can connect the hearing aid to a range of devices such as smartphones, smart TVs and Roger microphones – the latter accessory picks up speech over distance and noise, and transmits it to the hearing aid.
In addition to having good battery run-time, the rechargeable Audeo Life offers hassle-free charging at home and on the go, courtesy of the Phonak Charger Case Go that functions as an induction charger.  
CLEAR AND CRISP QUALITY SOUND
For optimal audio experiences, the Phonak range comes with Adaptive Phonak Digital (APD) 2.0 – a new processing algorithm designed to establish an ideal first fit with the benefit of reduced listening effort and access to clear, crisp sound.
"Having a good first fit is important as it is the user's first encounter with amplification or a new listening device. APD 2.0 technology focuses on improving speech intelligibility while prioritising comfort and sound quality, thus allowing users to ease into their hearing journey," explained Mr Kumar.
Phonak's hearing aids also incorporate AutoSense Operating System 4.0, which delivers value adds such as a speech enhancer to help users hear someone speaking softly or at a distance, as well as dynamic noise cancellation to reduce listening effort in busy environments. In addition, its motion sensor hearing capability detects when the user is moving while having a conversation and calibrates microphones accordingly.
"Studies have shown that people with hearing loss who choose to wear hearing aids experience a better quality of life than those who don't. It pays to get started sooner, rather than later," said Mr Kumar.
Learn more about how Phonak's Audeo Fit and Audeo Life can keep you tuned in to the rhythm of life.