Raising the bar in the Philippines
Leading FMCG and food service businesses in the Philippines were honoured for their all-around corporate excellence.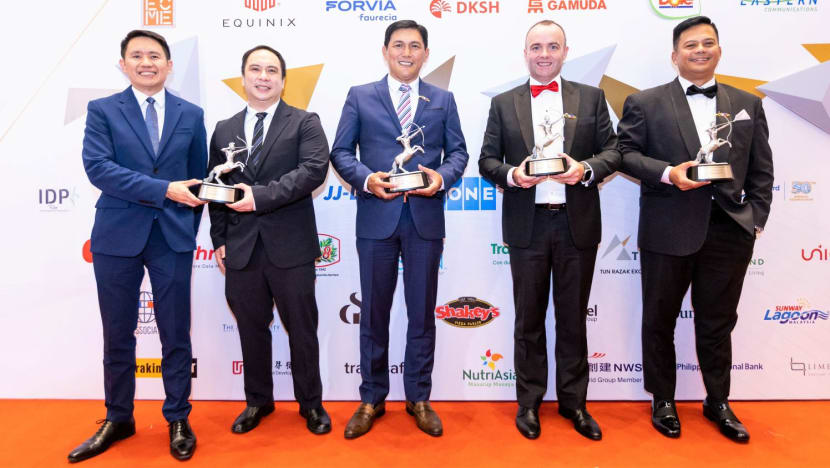 Companies in the Philippines are riding a post-pandemic wave of recovery, even as they look to capitalise on longer-term trends such as digitisation and a focus on sustainability.
According to an Asian Development Bank report released in September 2022, a strong rebound in domestic demand with the easing of COVID-19 restrictions will support robust growth for the Philippine economy, despite higher inflation. The economy's gross domestic product (GDP) has been forecast to grow by 6.5 per cent in 2022, up from the bank's April forecast of 6 per cent. 
Household consumption was the most significant contributor to GDP growth in the first half of 2022, as consumers flocked to supermarkets, restaurants and airports. Household spending rose by 9.3 per cent in the second half of 2022, from 0.9 per cent in the same period of 2021.
RECOGNITION FOR FAST-MOVERS
At the Asia Corporate Excellence and Sustainability Awards (ACES) 2022, the MORS Group recognised four fast-moving consumer goods (FMCG) and food service corporations in the Philippines for their corporate excellence and comprehensive sustainability efforts.
Coca-Cola Beverages Philippines (CCBPI) won the highly-coveted Industry Champion of the Year award, while Shakey's Pizza Asia Ventures (SPAVI) was named among Asia's Best Performing Companies. Dole Philippines (Dolefil) and Century Pacific Food (CNPF) were honoured as two of Asia's Most Influential Companies.
SUPPORTING SUSTAINABILITY
As the market leader in its category, CCBPI employs more than 10,000 employees and operates 19 plants and over 70 distribution centres. The company not only sets industry performance benchmarks but is also an advocate for employee welfare and sustainable industry growth.
CCBPI has supported local community water and sustainability programmes in the Philippines for more than 10 years. It recently announced that PETValue Philippines – the country's first food-grade bottle-to-bottle recycling facility – is now fully operational in General Trias, Cavite. The facility is able to process approximately 2 billion pieces of used clear PET plastic bottles, helping to contribute to a circular economy while creating job opportunities.
FAST FOOD TO THE FORE
A fast casual restaurant chain and food service group, SPAVI operates nationwide with over 300 Shakey's outlets, comprising company-owned and franchised stores. SPAVI was recognised for its sound corporate governance and strong relationships with stakeholders.
The company booked a net income of 454 million Philippine pesos (S$11 million) in the first nine months of 2022, a significant turnaround from the 35-million Philippine peso net loss during the same period last year – thanks in part to the post-pandemic resurgence in dine-in sales.
CORPORATE INITIATIVES THAT ARE BEARING FRUIT
Dolefil, which produces over 26 million cases of processed pineapple and 13 million boxes of fresh pineapple annually, champions an equitable world through best practices anchored by 'Sanpo Yoshi', a Japanese business philosophy that aims to benefit the seller, the buyer and society.   
Dolefil aims to move towards zero fossil-based plastic packaging and zero fruit loss from Dole farms to markets by 2025, as well as have its operations carbon-neutral by 2030.
PERFECTING LOCAL PARTNERSHIPS
CNPF is a household name in the Philippines known for its food and beverage products. Through a sustainability framework spotlighting protein delivery, plant preservation and people development, CNPF has played a pivotal role in the support of food security while also advancing its commitment to social and environmental good.
CNPF's partner fishermen and fishing companies supply it with an estimated 200 to 250 tons of sardines a day. Giving fishermen a guaranteed buyer for their catch provides them a more stable source of income and improves the chances of them owning, rather than renting, their fishing boats.
"The four winning corporations exemplify sustained prosperity, consisting of noteworthy performance, happy employees, managed resilience and social responsibility. These corporations operate with a purpose beyond profit and are laudable for their achievements," said MORS Group CEO Shanggari Balakrishnan.
Here's how more Asian business success stories are being brought to the world stage.