Safeguarding freelancers' interests in good times and bad
When COVID-19 struck, several bowling coaches picked up video production skills to offer virtual lessons, with support from the National Instructors and Coaches Association (NICA), an NTUC-affiliated association.
2020 was a tough year for Mr Tan Yu Sheng and his fellow freelance bowling coaches. The COVID-19 pandemic and the subsequent circuit breaker period in Singapore put a halt to face-to-face coaching.
"Bowling centres were considered entertainment venues, so all forms of coaching were affected," he recounted. "I was out of a job suddenly. I was also concerned that the pandemic would affect my students' progress."
SUPPORT FOR FREELANCERS AND SELF-EMPLOYED PERSONS
Seeing the crisis as an opportunity to upskill, Mr Tan, an executive committee member of National Instructors and Coaches Association (NICA), began looking out for courses to take. He learnt about the Essential Digital Skills (EDS) programme, a funded programme from SportSG secured by NICA, through the regular emails he received as a NICA member. He then pitched for a group of like-minded bowling coaches to attend the course together.
Comprising a series of video production workshops, the programme spanned 60 hours and covered topics such as storyboarding and video editing. The skills gained enabled participating sports coaches and fitness professionals to translate their physical classes into digital content for virtual co-curricular activities (CCAs) in schools.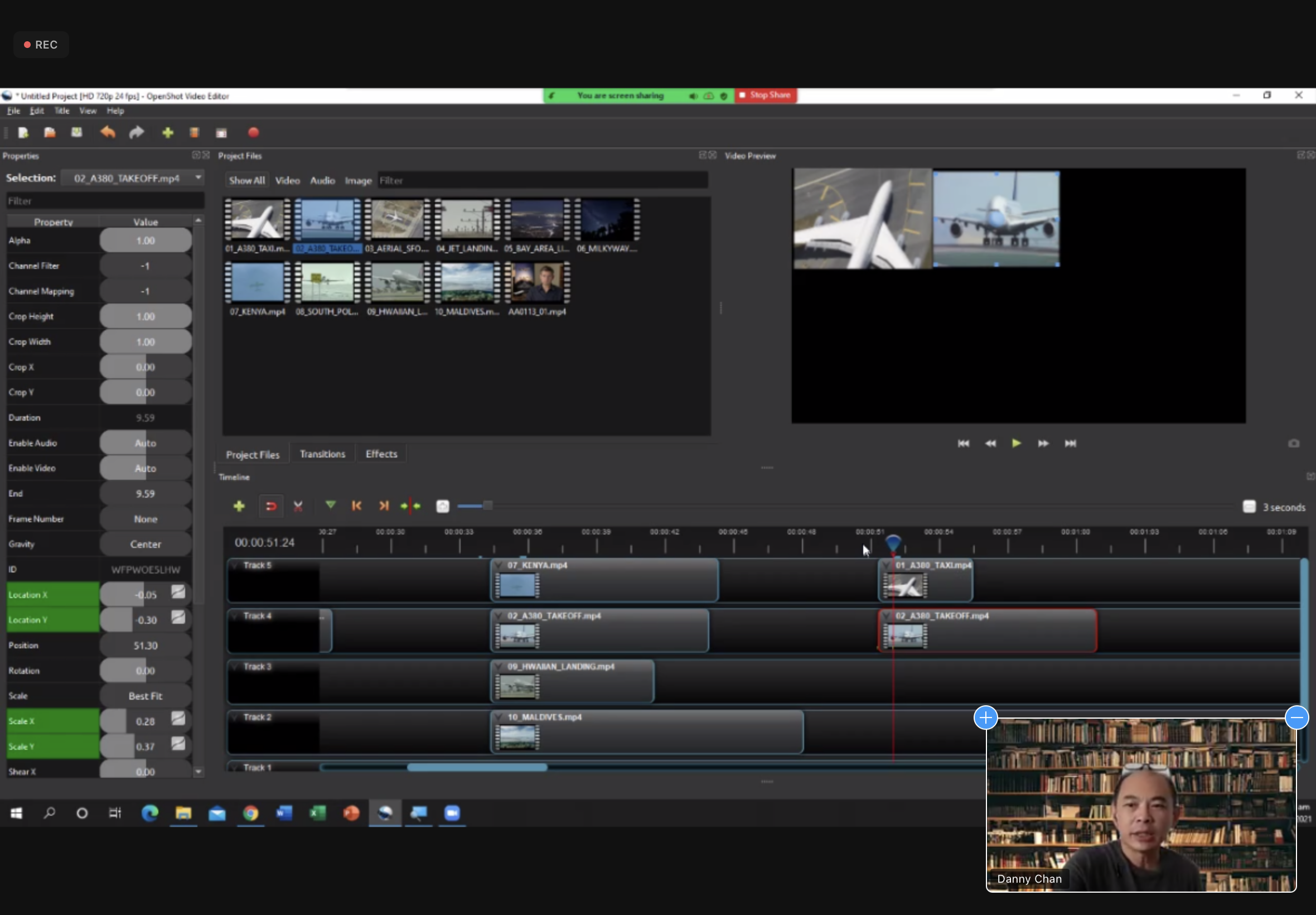 NICA, supported by the Freelancers and Self-Employed Unit (U FSE) of the National Trades Union Congress (NTUC), works to ensure adequate opportunities for its members and strengthen their skill sets. NICA's members comprise coaches in the fields of sports, outdoor learning and adventure, visual and performing arts, fitness and wellness, and enrichment.
Besides NICA, there are other NTUC-affiliated associations that look out for freelancers and self-employed persons, like the National Taxi Association (NTA); National Private Hire Vehicles Association (NPHVA); Visual, Audio, Creative Content Professionals Association (Singapore); and National Delivery Champions Association (NDCA).
U FSE was set up by NTUC in 2015 to provide Singapore's growing pool of freelancers and self-employed persons with support in the areas of wages, welfare and work prospects.
Ms Jean See, director of U FSE and executive secretary of NICA, highlighted the rise in the number of self-employed persons and freelancers in Singapore – up from 228,200 a year ago to 248,500 now. "Lack of sufficient work, income uncertainty and concerns relating to healthcare and retirement adequacy remain key challenges faced," she said.
Last year, NICA set up a hardship grant to provide one-time financial assistance for its members and introduced a COVID-19 Temporary Relief Scheme between October 2021 and March 2022 to support members who had to stop work due to COVID-19 infections.
"NICA has disbursed close to S$165,000 worth of assistance to support about 200 members and their families during this period," shared Ms See. "We've also launched an online directory to boost our members' visibility and connect them with potential service buyers so our members can take up short-term jobs to earn some income. For this year's May Day, members can also enjoy a variety of exclusive privileges such as discounts of up to 50 per cent from dining, lifestyle goods and wellness merchants."
Ms Yeo Wan Ling, adviser to NTA, NPHVA and NDCA, and director of U SME and U Women and Family, NTUC, shared: "Freelancers and self-employed persons face some evergreen challenges across all types of gig work, including the uncertainty of finding enough work, fair contract terms and timely payment. NTUC and U FSE recognise the need to represent gig workers and play an active role to advocate and advance their interests. Through our associations such as NICA, we want to strengthen the frameworks and safeguards so as to support their livelihoods."
UPSKILLING WITHOUT WORRY ABOUT COSTS
Mr Tan managed to bring together nine bowling coaches to participate in the EDS programme, even though not everyone is IT-savvy. "I explained to them the need to constantly upgrade ourselves and follow the trend of digital content creation as it may open up new opportunities for us," shared the 34-year-old.
Keeping in mind the diverse ages and readiness levels of the participating coaches, Mr Tan created a buddy system in which digitally savvy coaches were paired with those who needed more guidance. "The buddy system enabled us to check on each other's understanding of the content being taught," said Mr Tan.
Besides the funding secured from SportSG, NICA worked with NTUC's e2i (Employment and Employability Institute) to have the initiative supported as part of the Union Training Assistance Programme. "Coaches who are union members can claim up to S$250 per calendar year (S$500 if they are aged 40 and above) for their training. This helps them defray the costs of upskilling themselves," explained Ms See.
In addition, NICA worked with the Ministry of Education to review its contract models and to introduce an enhanced contract that guarantees the fulfilment of 80 per cent of existing CCA hours. This has helped to provide greater income security and stability for instructors, many of whom were previously on hourly-rated contracts that did not guarantee base hours of engagement.
CHARTING A NEW WAY FORWARD
After completing the EDS course, Mr Tan and his fellow programme participants created six videos featuring content such as an introduction to bowling equipment and facilities as well as tips and techniques for bowling, which were used for virtual CCAs and private coaching. They have since set up a YouTube channel, Agape Bowling Academy, to share their expertise on bowling and related topics.
The videos successfully generated more interest in bowling. People who were working from home or unable to do their favourite sports due to COVID-19 restrictions approached Mr Tan online to express interest in learning to bowl.
"My income increased by 40 per cent after it had dropped more than 60 per cent. My team engaged more schools by adopting a hybrid format for their sports enrichment programme. Pre-pandemic, hundreds of students used to attend a one-day training at a bowling centre under this programme," he said.
Mr Tan also found that the EDS programme stimulated his creativity. More importantly, it helped him to build closer relationships with other coaches and strengthened their sense of community.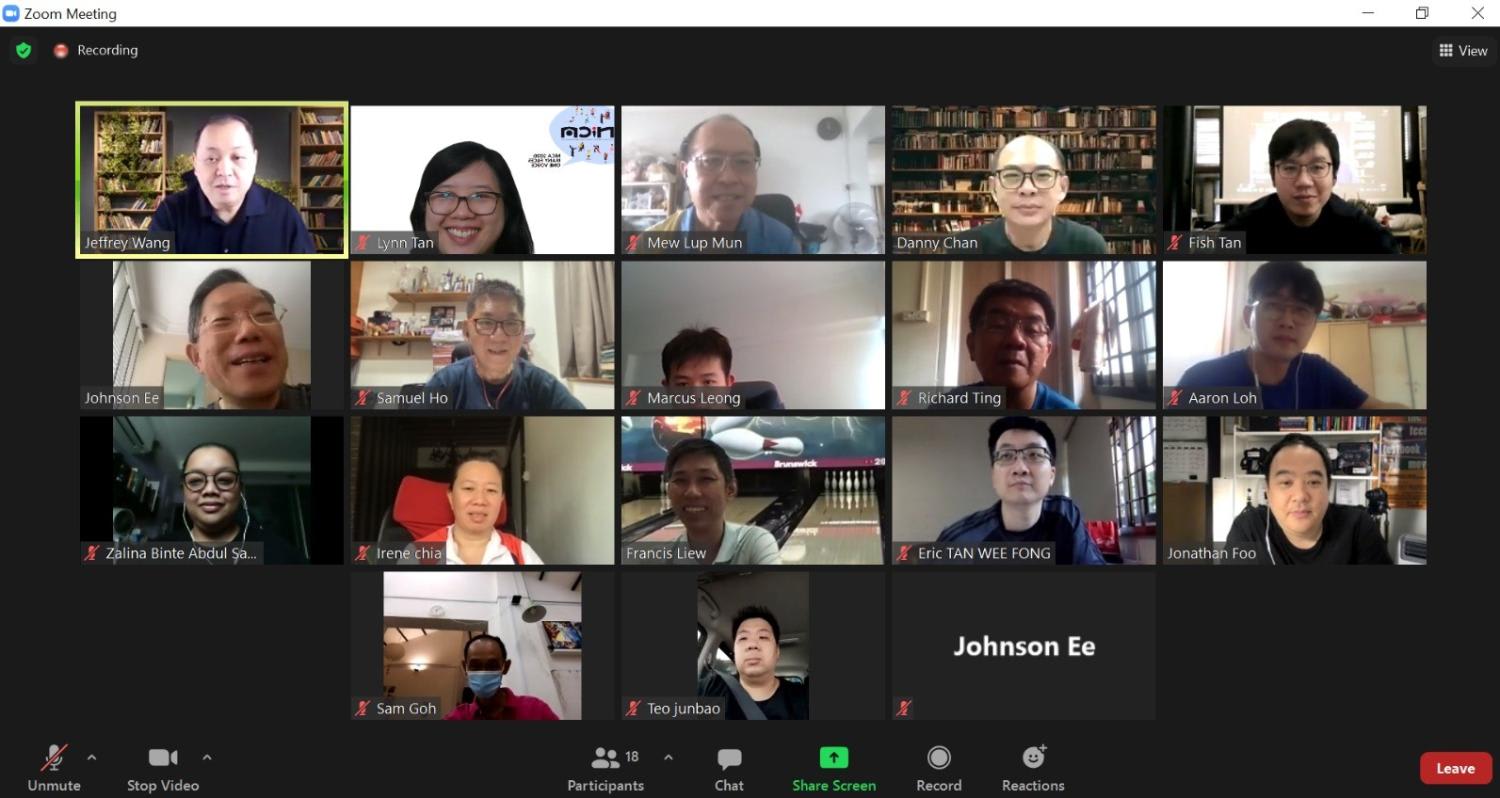 Mr Sam Goh, former Southeast Asian Games gold medallist in bowling and a NICA member, said that he had gained a new perspective on how technology could be used to enhance coaching. "I am thankful that there are leaders like Mr Tan in NICA, who encouraged members to take up this course together. Not only have I gained new skills, but I also gained learning buddies who made the learning itself easier," revealed the 64-year-old bowling coach.
Emphasised Ms See: "Freelancing or being self-employed does not mean having to work alone. U FSE and NTUC-affiliated associations such as NICA are set up to provide the right resources and connections to keep your career as a self-employed person or freelancer sustainable."
Mr Tan cited NICA's curated courses, financial support schemes and access to networking opportunities as reasons why he would encourage other self-employed persons to join the association. "Join me in this big family, where you will not feel alone and helpless when you need support. NICA has and always will be there, as every worker matters.".
Apart from freelancers and self-employed workers, NTUC also supports all other groups of workers, including professionals, managers and executives, as well as rank-and-file workers, regardless of gender and age. 
Find out more about how NTUC supports all workers and sign up as a member now.
Read other inspiring stories of workers here.
#everyworkermatters #membersfirstworkersalways