SMEs go savvy: Manage corporate mobile expenses the hassle-free way
StarHub's business mobile plans simplify and give you control over your company's mobile expenses – leaving you free to focus on running your business.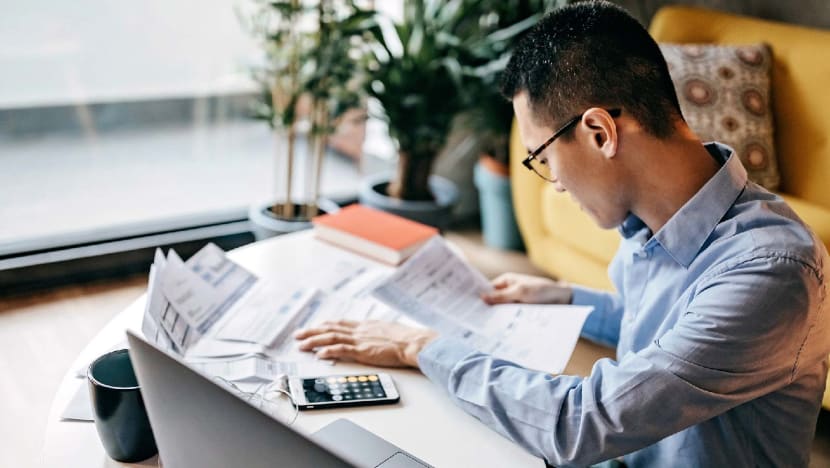 We've all become a lot more attached to our mobile devices since the COVID-19 pandemic struck. This has never rung truer than at work – be it chatting with customers and suppliers, sending files to colleagues, advertising on social media platforms or making  payments, the smartphone has become an essential business tool. 
Desk phones pale in comparison to the functionality afforded by mobile phones, so it's no surprise that many companies are increasingly relying on the latter. When employees use their personal mobile devices for business purposes, some employers opt to compensate them via phone allowances or monthly bill reimbursements. 
This poses problems for employers such as rising mobile expenses, the risk of losing important business contacts or information when employees leave the organisation as well as manpower and time costs incurred having to sort out multiple phone expense claims every month. 
HOW BUSINESS MOBILE PLANS CAN HELP
A business mobile plan could be the solution to streamlining processes. This is a mobile contract that is subscribed under a company's name, not an individual's. 
Designed to fit the needs of businesses, these plans come with higher talk time, larger data allowances and exclusive business-friendly perks. StarHub's affordable range of business mobile plans is tailored to fit small- and medium-size enterprises (SMEs) of all sizes, including those with fewer than 10 employees. What's more, there's no minimum number of lines that need to be subscribed. 
Signing up for a business mobile plan is hassle-free as well. All that's needed is the company owner's or authorised officer's identity document and the corresponding Accounting and Corporate Regulatory Authority (ACRA) profile.
CHANGE IS CALLING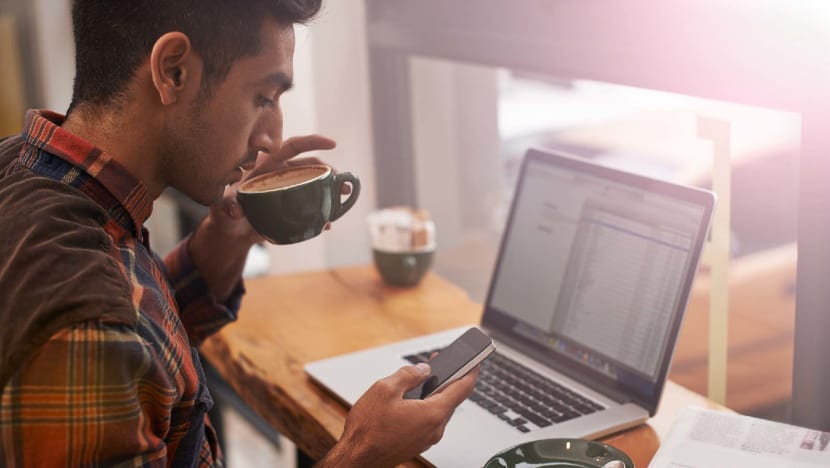 A StarHub business mobile plan offers a single consolidated bill for all mobile lines subscribed under the company. There's no need to devote manpower or time to sorting out subsidies or individual reimbursement claims that may differ from month to month. 
You can also manage your corporate mobile bills anywhere you are. Business owners have access to StarHub Business Manager, which enables on-the-go management of business mobile services. Through the app, one can view the contract end date of every mobile line as well as the billing preferences on a simple tab, eliminating concerns over unpaid bills.
Furthermore, having a single bill allows business owners to keep an eye on mobile expenses easily. With a one-stop overview of their company's mobile expenses, they can optimise costs by choosing a business mobile plan that precisely suits the company's needs.
When employees use business mobile lines or devices for work, business-critical information is retained on these company-owned assets. A business mobile plan ensures your operations will not be disrupted – customers, suppliers and other essential business contacts can still reach the company at its business mobile number, regardless of staff movement. 
Employees can simply pass the company mobile phone along to whomever takes over their role, be it temporarily or permanently, ensuring that no important calls or messages are missed during the transition period. Confidential information will also remain stored on the company's device, as opposed to being on an employee's personal messaging platform or phone. 
BUSINESS MOBILE PLANS SUITED TO SME NEEDS
StarHub offers business mobile plans for as low as S$21 a month. The SIM Only 1-Year Plan (Biz+ Lite) provides great value for SMEs with a largely full-time workforce operating on a bring-your-own-device arrangement. The plan is inclusive of 53GB worth of data, 1,200 minutes of talktime and 50 SMSes. 
For business owners who prefer more flexibility due to evolving staff needs, the no-frills SIM Only No Contract Plan (Biz+ Lite) offers the same number of SMSes along with 200 minutes for calls and 23GB worth of data, at S$27 per month. 
If your company requires a dedicated work phone, the Biz+ Value 2-Year Plan is your best bet, with 55GB worth of data, 1,000 minutes of talktime, and 200 SMSes. At S$81 a month, you'll also get more than S$500 off a mobile handset and free Biz+ SmartSupport, where customers can enjoy two swaps with a like mobile device – meaning a device of similar make and functionality that is either new or refurbished – within 24 months.
Customers who sign up now at the StarHub SME Online Store will receive free delivery as well as shopping vouchers and Grab vouchers for as long as stocks last. Live chat support is available from 9am to 6pm to answer your queries. 
As an SME, your company needs a partner that can aid you in navigating business transformation in the digital age. StarHub is a digital solutions provider that can help accelerate your business growth – and its communication and connectivity solutions are there for your needs.
Grow your business with StarHub's dedicated solutions for SMEs.