Under the hood of Singapore's Silicon Valley: The inner workings of a thriving start-up ecosystem
For start-ups and incubators, a vibrant and nurturing environment is essential for growth, collaborative creativity and knowledge sharing.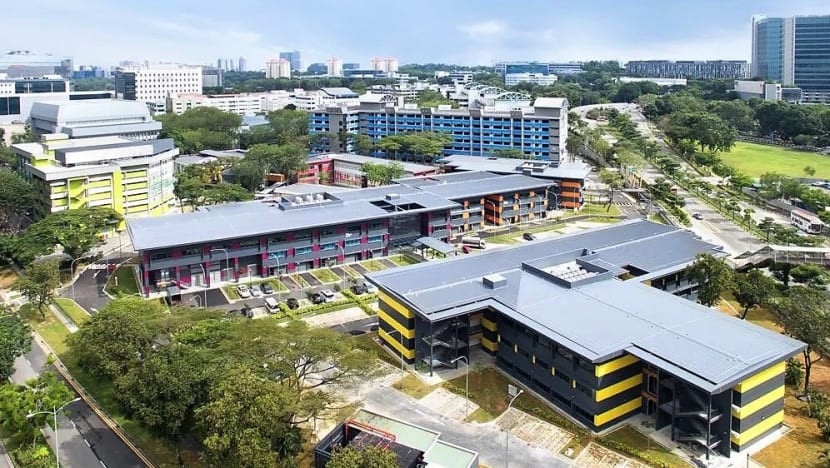 Start-ups are big business and their importance to the global economy is growing rapidly. According to The Global Startup Ecosystem Report, the top 100 emerging ecosystems in 2021 were worth US$540 billion (S$739 billion) collectively. This marked a 55-per-cent increase over 2020. Singapore's start-up ecosystem was ranked in the top 20, alongside New York, Tokyo, Seoul and Stockholm.
While there are notable examples of homegrown start-ups that have made it into the big leagues — Shopee and Grab to name a few — start-ups don't often develop into successful businesses on their own. According to the Singapore Economic Development Board (EDB), they need a supportive ecosystem of business and research partners as well as investors to help evolve innovative products into a viable commercial reality.
In Singapore, LaunchPad is an example of how the public and private sectors can come together to grow the country's start-up ecosystem. Planned and developed by JTC, the two LaunchPads situated at one-north and Jurong Innovation District aim to be vibrant hubs for ideation and innovation.
Since its inception, LaunchPad has housed over 1,300 start-ups in the biomedical sciences, infocomm, media, urban solutions, electronics and engineering industries. It has also generated more than S$400 million in total start-up revenue. This figure is in keeping with the fast-paced growth of start-ups in Singapore, on track with Prime Minister Lee Hsien Loong's call for Singapore companies and entrepreneurs to make their mark in the new economy in last year's National Day Rally speech.
FOSTERING PARTNERSHIPS FOR SUCCESS
Many new solutions and technologies are taking shape at LaunchPad. For example, LaunchPad @ one-north is home to ACE (Antiviral Coating Expert), a friendly-looking 1.2m-tall robot. The brainchild of antimicrobial tech start-up Speco and Simpple, which produces autonomous cleaning robots, ACE was designed to rove around the toughest indoor environments and coat them with Speco's non-toxic antiviral solution.
According to Speco's founder and CEO Benjamin Chua, both companies boast different specialities but share common brand values: "We're both invested in finding ways of using less to do more… and it was through this lens that our conversations began." 
The partnership was made easier by the companies' proximity to each other — both are tenants at LaunchPad @ one-north. Being LaunchPad neighbours allowed the companies to collaborate more efficiently and conduct product demonstrations, pilots and discussions jointly without transporting the robots over long distances.
SCALEABLE SPACES FOR FAST STARTS
Facilitating the ease of collaboration was a key consideration that went into LaunchPad's development. Offering start-ups flexible spaces to kickstart their operations was another.
The fast-moving nature of start-up culture creates a need for plug-and-play spaces. According to Ms Sophia Ng, director of the Info-comm Media and Start-Up Cluster at JTC, LaunchPad has modular units of different sizes and specifications suitable for early-stage start-ups and enablers.
Ms Ng added: "At LaunchPad, we have a set of flexible space policies to help start-ups scale easily. Our modular spaces range from 20sqm to 80sqm. Some units are bare, so start-ups have full flexibility in designing their spaces, while our plug-and-play units allow start-ups to save on initial fitting-out costs and start operations immediately."
The accelerator ecosystem is also broadening to include tertiary institutions, research centres and multinational corporations (MNCs). The MNCs also act as incubators for start-ups to help find innovative solutions for their businesses. Both LaunchPads are anchored around industry estates and institutes of higher learning (IHLs). As the number of young entrepreneurs in Singapore continues to rise, IHLs are taking on a bigger role in nurturing start-ups within Singapore's ecosystem.
Start-ups at LaunchPad have access to shared services, such as an incubation and innovation space, as well as a rapid prototyping lab and makerspace. Managed by JTC's partners IMDA PIXEL, IDSG Engineering, and Mistletoe, this makes it easier to test new technologies, validate business concepts and showcase products or solutions in a live environment to potential investors.
"JTC also works with our enablers to organise events like start-up career fairs, corporate-start-up pitching sessions, fireside chats and networking events to encourage interaction and foster connections within the start-up community," shared Ms Ng.
WITHIN REACH OF RESOURCES AND WORKING RELATIONSHIPS
Ms Lin Fengru, founder and CEO of TurtleTree, chose to locate her biotech start-up at LaunchPad @ one-north for its location near Biopolis, where TurtleTree has several ongoing collaborations with A*STAR laboratories and scientists. The company hopes to utilise cell-based technology to create a new generation of sustainable food products.
Ms Lin said that LaunchPad's proximity to Biopolis has strengthened TurtleTree's relationships with its partners – and provided welcome savings on operational expenditure.
"We can do regular in-person meetings, gain access to lab equipment and expensive devices through fee-for-service arrangements and save on the costs of materials and the bulk purchase of consumables, since we are able to share with A*STAR labs," she said.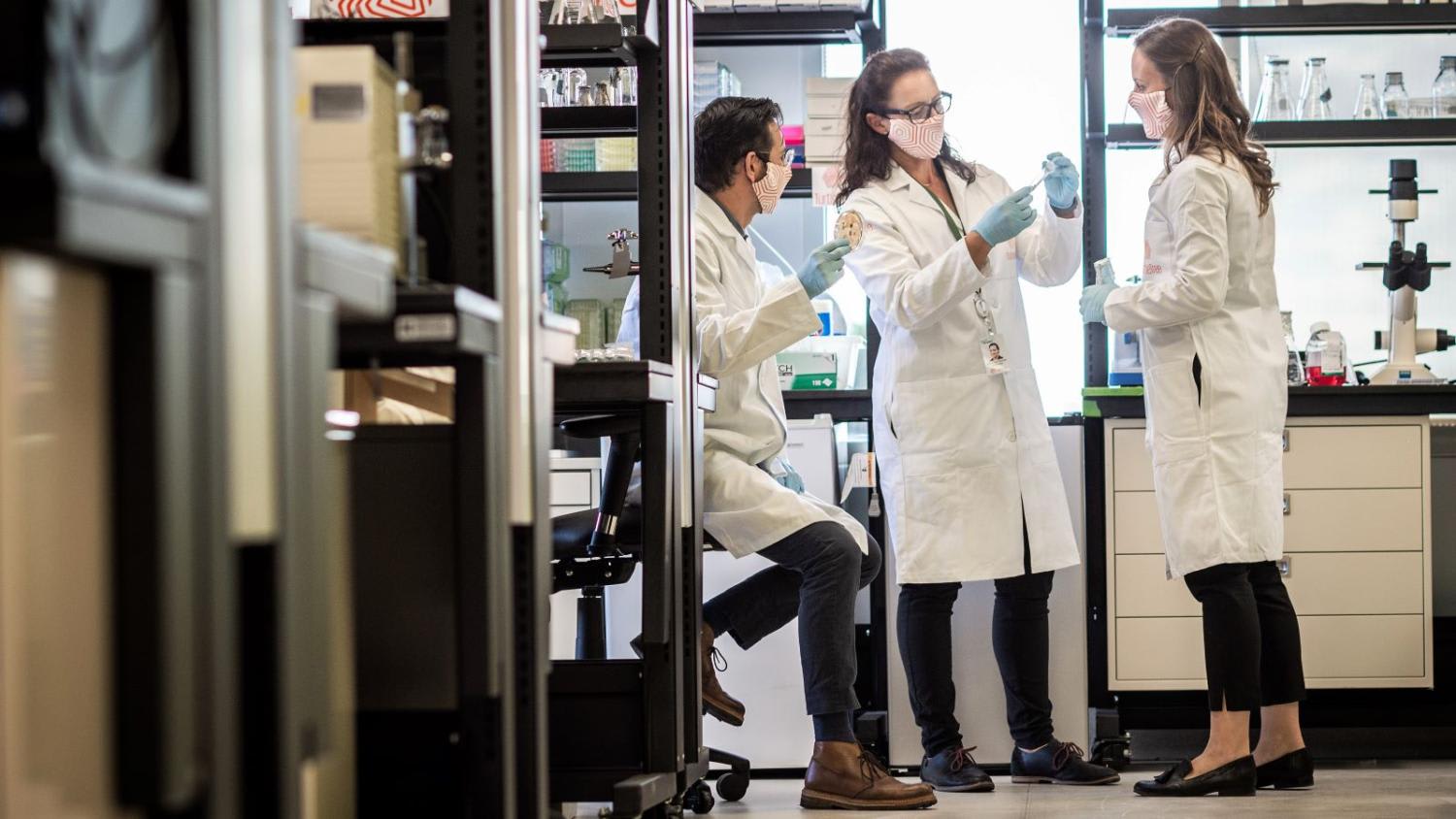 In particular, having access to partners' cell cultivation facilities has been crucial to TurtleTree's research work. "If not for the shared lab space and equipment, it would have been very hard for a young start-up like us to get up and running quickly," said Ms Lin, adding that TurtleTree's investors also appreciated the accessible location. "Our operation started right when COVID-19 did, hence we are even more grateful to have access to the lab facility."
INCUBATING SUCCESS THROUGH NETWORKS
Besides collaborations, start-ups can tap into support ranging from business advisory services to financing, market access and talent recruitment.
"There are over 40 incubators and accelerators of varied backgrounds that are running structured incubation programmes at the two LaunchPads," said Ms Ng. "In addition, Action Community for Entrepreneurship (ACE), the key trade association and national voice for local start-ups, is located at LaunchPad. Through ACE, start-up founders can access mentorship, learning workshops and networking events to benefit from key insights, best practices and capabilities."
In a digitally disruptive business environment, multinationals are increasingly viewing start-up partnerships as rich sources of innovative solutions. In May 2022, JTC introduced the LaunchPad Investor's Network (LINK), which plugs businesses like DeClout Ventures, Excelpoint, Grab, Hyundai CRADLE, Louis Dreyfus Company, MANN+HUMMEL, PSA unboXed and Sea Limited into the LaunchPad network. As part of the initiative, start-ups can work with industry leaders to pursue investment opportunities, co-create new products and services, and spur market expansion.
JTC hopes that beneficial synergies can be fostered through LINK. As the founder of a young start-up, Ms Lin appreciates the opportunities to learn and connect at LaunchPad: "The diversity of the start-ups and our exchanges ignite new ideas, new ways of problem-solving and potential collaboration."
Find out more about how this vibrant ecosystem spurs innovation and collaboration.