Why open patient-doctor conversations matter for people living with HIV
With more effective treatments and subsidies available, coupled with open dialogue and greater mental health support, people living with HIV can be empowered to live a full life.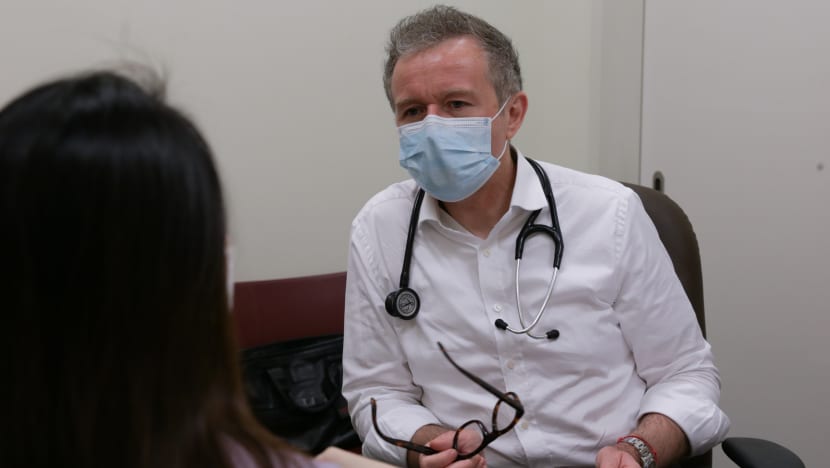 Only 23 when he was diagnosed with HIV, Mr Avin Tan still remembers the feelings of loss, shame and fear that hit him back in 2009. 
"I was numb from the experience. There was so much information to process and decisions that weighed on me," he recalled. "I was also worried that my parents would find out, that I would be seen as a failure. Not having the ability to pay for treatment was also a concern, and I was afraid that I would die because of that."
Now 36, Mr Tan shared that he has had "incredibly good luck" with finding doctors and a medical team with whom he is able to have open conversations. Guidance from staff from non-governmental organisation Action for Aids and another person living with HIV also helped him process his diagnosis and eased his initial fears.
Currently working in the communications and public relations industry, Mr Tan's HIV condition is well-managed and has been at an "undetectable level" since 2011. 
NOT JUST ABOUT SURVIVING, BUT ENSURING OPTIMAL QUALITY OF LIFE 
Modern HIV treatments allow people living with HIV (PLHIV) to suppress viral loads and maintain them at a low level. As the treatment and understanding of HIV evolves and improves, so have health outcomes of PLHIV and the way healthcare providers engage them. 
Dr Dariusz Olszyna, HIV programme director and senior consultant with the division of infectious diseases, department of medicine at National University Hospital, said the focus of the conversations has shifted from mainly talking about survival and preventing serious infections to ensuring quality of life.
"The conversations in the clinic now extend beyond physical complaints or laboratory results and cover many psychosocial aspects. We often engage support groups such as Action for AIDS to help our newly diagnosed patients," he said.
What also helps, Dr Olszyna added, is if the HIV doctor offers to be the patient's primary care provider. "This means that the patient can contact the doctor for any medical problems and not just HIV, much like a family physician. It strengthens the patient-doctor relationship," he explained. 
WHAT PREVENTS OPEN CONVERSATIONS ON HIV?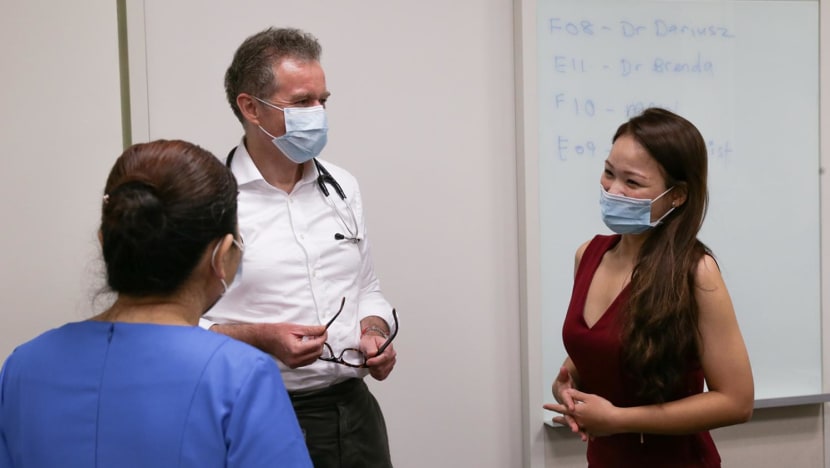 Research from the Positive Perspectives study, a global survey that looked at the lives of PLHIV around the world, shows a strong link between high engagement with healthcare providers and positive self-reported health outcomes for PLHIV. 
Yet, the study's results also revealed that many PLHIV are not comfortable with raising important treatment concerns.  As many as one in four reported a barrier to communication as they feared being labelled a 'difficult patient' by their healthcare providers.
Dr Olszyna thinks the main barrier to open patient-doctor conversations is the general perception of HIV and stigma attached to it.
"Patients newly diagnosed with HIV are often traumatised by their diagnosis. Furthermore, they are worried about the consequences of disclosing their HIV status to others, even their family and partners," Dr Olszyna said.
That is why it is important for healthcare workers at the clinic to interact with patients with a non-stigmatising attitude, and create a safe space where patients feel at ease to share their concerns, he added. 
Based on his experiences, Mr Tan said factors like short consultation time, stigma and lack of confidence and social skills are among the reasons preventing PLHIV from holding meaningful conversations with their doctors. Feeling that healthcare staff are unable to relate to his HIV's status can also be a barrier. 
Mr Tan has had conversations about his sex life, financial support, mental health and work life with his doctors, social workers, counsellors and peers over the past decade. He said this was possible because a friend, who is also HIV-positive, was there to guide him to navigate such conversations. 
"I was able to seek help and support in areas that matter, with people who had different expertise and knew how to support me," he said. 
EFFECTIVE AND ACCESSIBLE TREATMENTS  
The availability of effective treatment options has helped PLHIV more effectively manage the disease. 
According to Dr Olszyna, there are currently several groups of drugs to treat HIV that work by interfering with the lifecycle of the virus. In essence, the drugs make the multiplication of the virus in the body inefficient.
"This leads to the viral load dropping to such low levels that it can no longer be detected in the blood. Patients who are currently on antiretroviral treatment with HIV well-suppressed have a normal life expectancy. In addition, they do not transmit HIV to their partner," Dr Olszyna explained. 
When the viral load reaches such low levels, HIV can no longer effectively attack the immune system. However, this is only if the patient continues taking the antiretroviral drugs and not interrupt treatment, he added. 
Dr Olszyna said treatments have become better tolerated with minimal side effects. It is also now easier for patients to adhere to treatment plans. 
That said, treatment decisions should be made only after close consultation with the healthcare team. For instance, certain drug combinations cannot be used if there are other co-infections, such as Hepatitis B, said Dr Olszyna. Or, patients may have a virus harbouring resistance to one or more of the drugs. Some patients with kidney disease may not be able to tolerate some agents that can worsen the kidney function. 
Current subsidies ensure that PLHIV in Singapore can readily access the treatment they need. As of September 2020, the Ministry of Health (MOH) has added 16 antiretroviral drugs used for the treatment of HIV to its list of subsidised drugs. Depending on their means testing status, patients requiring HIV medication can now receive subsidies of 50 or 75 per cent. For needy patients, there are options such as MediFund. 
SUPPORTING PLHIV AND AT-RISK INDIVIDUALS 
Even as care for PLHIV continues to improve, more can be done to support people at risk of HIV to enable them to come forward to seek help early.
More than half – 53 per cent – of new cases of HIV detected in 2020 had late-stage HIV infection at diagnosis, according to an update from the MOH. 
Dr Olszyna explained the importance of testing, diagnosing and starting HIV treatment early: "If the HIV infection has progressed to an advanced stage, starting treatment may be more complicated and patients may have more severe symptoms associated with opportunistic infections as their immune system is no longer able to protect them. These infections can be severe and life-threatening." 
Another reason is that HIV infection may cause no symptoms for many years. During this time, an individual may be unaware of their HIV-positive status and expose their sexual partners to the infection, he added. 
Mr Tan feels that more can be done to address the mental toll of HIV. He suggested continuous screening for mental health disorders, holding more discussions on PLHIV's state of mental health and better cooperation between infectious diseases clinics and psychiatric clinics. 
"Having mental health disorders doesn't make you 'crazy'. Support and help are available. You don't have to feel trapped, depressed or like you are not good enough," he said. 
Mr Tan is optimistic about the future, and plans to start a podcast that would delve into open discussions on HIV. 
"I also want to continue to explore the world, and be close to nature," he said. 
Consult a healthcare professional to find out how you can better manage HIV-related conditions.  
This advertorial is meant for educational purposes only and does not endorse, make reference to and/or recommend any product. This advertorial contains information on service(s) supplied by a third party. Any reference in this advertorial to such third party and/or service(s) does not constitute or imply the endorsement or recommendation of such third party and/or service(s) by the National University Hospital.