Five on Friday: 5 off the beaten track places to visit in Japan and Taiwan
In CNA's regular look at what hit the headlines during the week, Five on Friday gets you travel-ready for your next trip to Japan and Taiwan now that both places have reopened to visitors.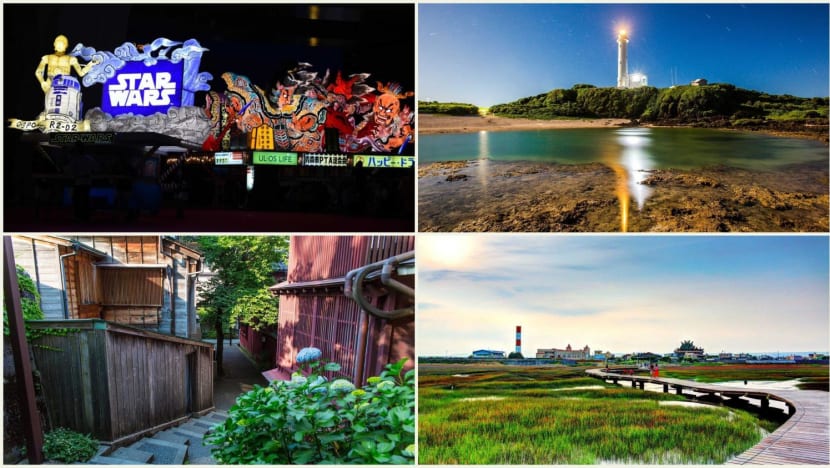 SINGAPORE: After two-and-a-half years of strict border restrictions, Taiwan and Japan are finally welcoming tourists back on Oct 13 and Oct 11 respectively.
Raise your hand if you, like me, quickly searched for cheap airline tickets.
Be warned - if you're planning a trip over the next couple of months, expect to come face-to-face with thousands of tourists who also can't wait to go back to their favourite cities.
But what if you don't want to be part of the large crowds that will throng cities like Tokyo, Osaka and Taipei? Or maybe you've been to the usual tourist spots one too many times and want to venture off the beaten track?
In this week's Five on Friday, we're looking at lesser-known spots to visit in Taiwan and Japan.
KANAZAWA (JAPAN)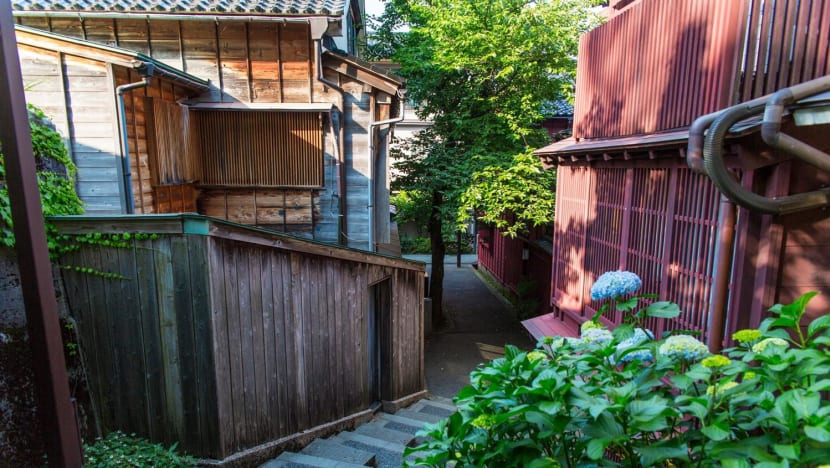 If you're looking to get lost along traditional Japanese streets and marvel at old architecture, the first place that comes to mind will often be Kyoto.
But if you're looking for somewhere less crowded, consider the castle town of Kanazawa in Ishikawa Prefecture instead.
Kanazawa was one of the few major cities in Japan to be spared from air raids during World War II, and many of its traditional architecture survived to this day.
At the foot of Kanazawa Castle lies the former samurai district of Nagamachi.
For those who have always been intrigued by the samurai way of life, this day trip is for you.
Go ahead and walk among the old residences, some of which have been restored or converted to museums, and get a glimpse of what daily life is like for the residents of the district.
Moving from the samurai, you can also learn how guests during the Edo Period were entertained by the geisha. Visit a chaya, or teahouse, to see where geisha used to perform.
At least two teahouses are open to the public – the Shima Chaya has been converted into a museum where you can see the rooms and items used by geisha, while the Kaikaro Chaya still operates as a teahouse.
Depending on when you go, you might spot some geisha on the streets and catch performances during the evenings. 
Take the experience further by staying at a ryokan, or Japanese-style inn, or indulge in food covered in gold leaf, one of the area's best-known products.
Looking for a fancy gift for a loved one? Check out the local shops selling hand-painted ceramics and hand-dyed silks.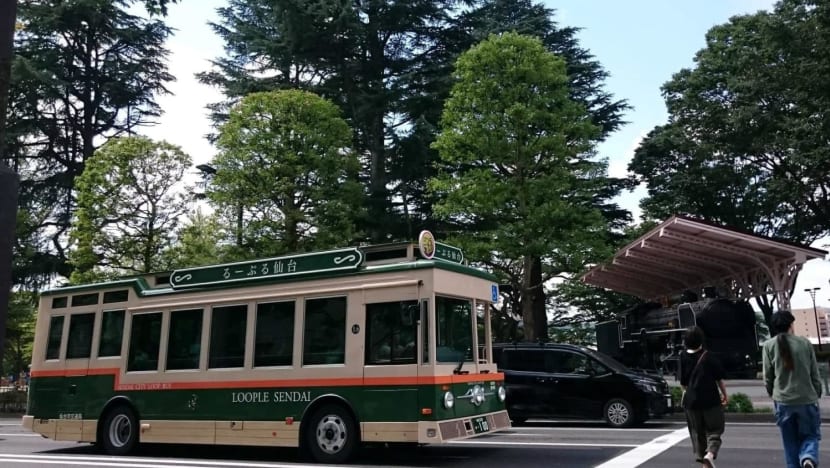 Located in Northern Japan, Miyagi is part of the Tohoku region that also includes Akita, Aomori, Fukushima, Iwate and Yamagata.
From Tokyo, you can get to the capital city of Sendai in about two hours via bullet train.
In autumn, the region's lush greenery changes colour, painting the landscape in stunning red, orange and yellow hues.
Among the prime spots in Miyagi are the Akiu Otaki Falls, a 55m waterfall surrounded by foliage, and Naruko Gorge.
Take a walk along the tree-lined streets of Sendai and sample its famous beef tongue dishes, or take the Sendai Loople sightseeing bus and visit historical sights related to the warlord Date Masamune.
From Sendai, do a day trip to see Matsushima Bay, which is said to be one of the most scenic places in Japan. Admire its 260 pine-covered islands on a sightseeing cruise, or make your way up to higher ground for a more panoramic view.
Want a more unique experience? Try going on a sunset hot air balloon ride over the bay for a bird's eye view of the islands.
Alternatively, you can get up close and personal with furry friends at the Zao Fox Village, a forest inhabited by foxes that visitors can walk through. 
Feed them in a special feeding area and there are two sessions a day when you are allowed to hold a fox for that shutter moment. 
AOMORI (JAPAN)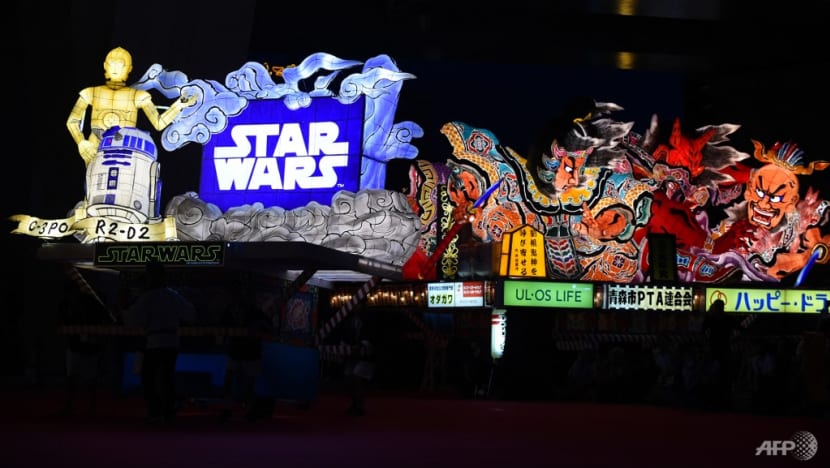 Also in Tohoku is Aomori, famous for its apples and colourful seasonal festivals.
Hirosaki Castle, one of the 12 original castles of Japan, is the site for many of these festivals.
In spring, the castle's surroundings are covered in shades of pink from about 2,600 cherry blossom trees planted there. Why not rent a rowboat and sail through petal-filled waters for a relaxing time?
If you've always wanted to see the country's famous flowers but are discouraged by high ticket prices and crowded viewing spots in larger cities, consider this as an alternative.
As it lies further north, the cherry blossoms also peak comparatively later, often around the end of April to early May. This means you can still see the flowers in full bloom when those in cities like Tokyo and Osaka might have already started falling.
And in summer, its famous Neputa Festival draws in visitors from all over the country. Don't miss the parade of giant illuminated floats, which are painted with depictions of warriors and samurai.
Winter brings the snow lantern festival, where you can see hundreds of snow lanterns, igloos and snow sculptures, all lit up against the castle backdrop.
Don't worry about getting there – Aomori is easily accessible from Tokyo via bullet train, as well as by plane to its two regional airports.
GREEN ISLAND (TAIWAN)
If you're looking for a day away from the hustle and bustle of Taiwan's main island, Green Island may be worth a visit.
Take a 15-minute plane ride from Taitung Airport, or a boat ride from Taitung's Fugang Harbour to reach the island, which is situated in the Pacific Ocean.
The former prison island is home to some of Taiwan's most well-preserved coral reefs. Go scuba diving or snorkeling at one of its popular spots, which also boasts a variety of tropical fish and local marine wildlife. If the ocean is not your thing, you can also explore the island terrain by renting a scooter, or catch the sunset at the Green Island Lighthouse.
Other activities include hiking the 1.8km Kuoshan Ku Tao Trail and even stargazing – something you can do as there's less light pollution around.
Also in Green Island is the Zhaori Hot Springs, one of only three saltwater hot springs in the world. Take a dip at one of three pools near the sea, or buy eggs to boil in the hot water.
Make sure you don't leave without sampling the local specialties, from seaweed shaved ice and seaweed omelette to deer meat.
GAOMEI WETLANDS (TAIWAN)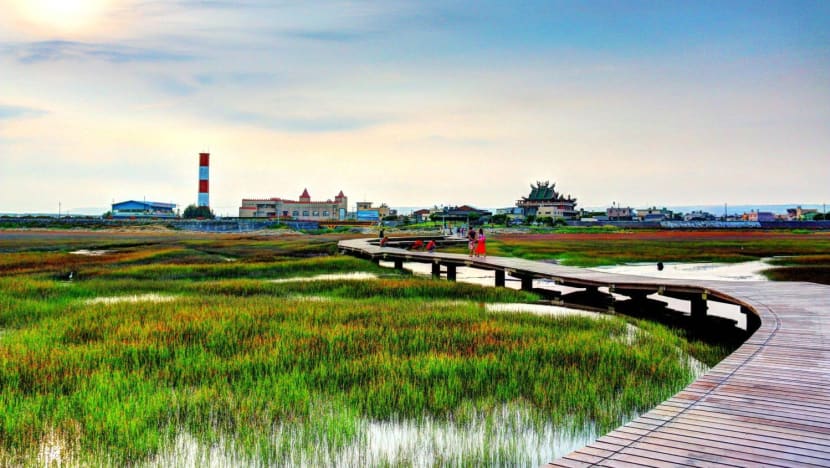 If your idea of a holiday is being surrounded by nature, this one is for you.
See the natural scenery and wildlife of the 1,500-acre Gaomei Wetlands in Taichung, located near the Dajia River.
Here, the land is mixed with both sand and soil, making it attractive to a variety of animal species. It's also a great spot for bird-watching enthusiasts, as flocks of migrating birds make their way to the wetlands around the fall and winter seasons thanks to its abundant environment.
You can also spot creatures like mud crabs and mudskippers in the area, or enjoy the sunset view against its famous windmills.
Venture a bit further to the nearby Rainbow Military Community, which was formerly a series of grey buildings bound for demolition.
That is, until an elderly man – now known as "Grandpa Rainbow" - began painting the entire area in bright colours, depicting people, animals and patterns. Snap Instagram-worthy photos against the colourful background, or simply admire the loving handiwork that turned the area into a must-see visit.
And what's a trip to Taiwan without a night market visit? Drop by the Fengjia Night Market in Taichung, said to be one of Taiwan's biggest, for some delicious eats and shopping.