ASIA'S FUTURE CITIES: A fight for the sunset as opposition surrounds Manila Bay project
Solar City - a reclamation project in Manila Bay - is projected as visionary, inspired, even revolutionary. Yet, despite its promises, the entire concept has attracted a consistent chorus of opposition.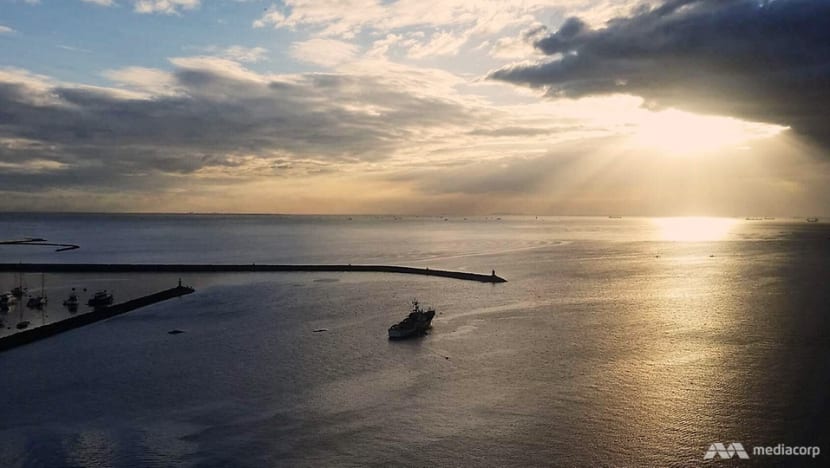 MANILA: Watching a red sun dip below the horizon on Manila Bay is something special for many Filipinos.

Amid a fast-developing city, it is a point of nostalgia. It embodies memory and remains a daily reflection of warmth.

But the future view is going to be radically different.
From the water, new land will soon be forged for an ambitious 148-hectare reclamation project that will see a metropolis rise out of the bay and tower over the former "Pearl of the Orient".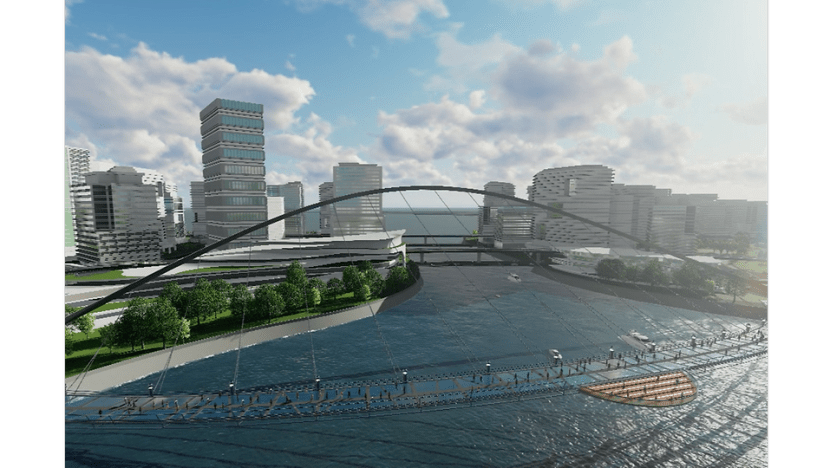 Solar City plans promise striking and ambitious architecture.
With a nod to the iconic sunset, the development named Solar City is projected as visionary, inspired, even revolutionary. Manila, the developers say, will finally have something iconic.

It promises to combine residential, tourism and business infrastructure, notably including an international cruise ship terminal, vast green space and a monorail transport system designed to improve interconnectivity with the rest of the city.

Manila currently has no dedicated finance area – with surrounding cities like Makati and Tagiug now the centres where money flows instead. Solar City aims to become a new hub for high flyers while also providing jobs to hundreds of thousands of people.

"Solar City, the way we envision it, will be a six-star development," said Wilson Tieng, president of Manila Goldcoast Development Corporation (MGDC), the group behind the project.

"It's been a 25 year journey for us and it's only just starting."

Solar City, in its various forms, has been stalled for a generation – MGDC first won the contract back in 1991 – due to various protests over environmental concerns.

But with the support of powerful figures at local and national levels of government, there appears no holding it back any further.

"It shows the vision now of the new government at looking at the engines for higher growth," said Edmundo Lim, Vice Chairman of MGDC and the man leading the push for the development since its inception.

"The 25 years have not all been wasted. Since we started this project a lot of new developments, new technologies and new ideas have come about. It could be a blessing that we were delayed so long," he said.

An urban aquaculture centre and growing rice terraces within the city are also parts of the vision. "We owe it to the world for all of the new technologies and the new developments from which we can step up from." Lim said.

"We are building for the future generations, it's not enough today to just build a city, the buildings and roads and parks.

"We have to look at the effects of global warming, the effects of bigger population, the effects of waste disposal systems, so all of this has been taken into consideration."

Yet, despite these promises, the entire concept has attracted a consistent chorus of opposition, from environmentalists to fisher folk to urban planners.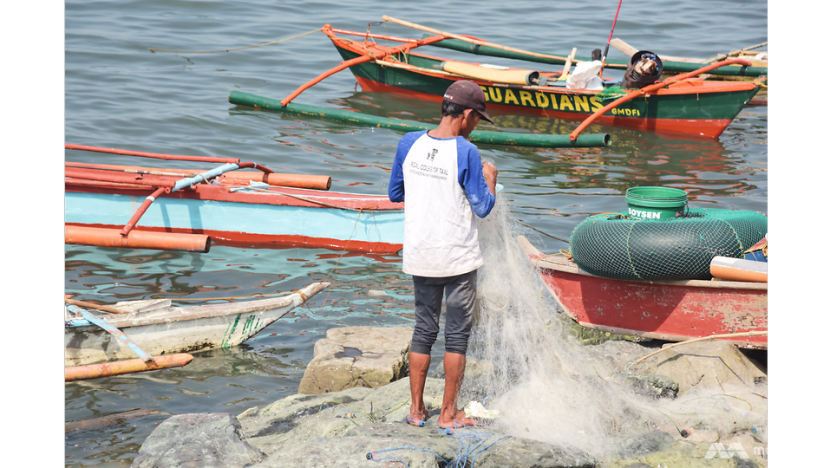 Anna Saplor is one of them. She coordinates Nilad, a regional network lobbying vocally against land reclamation, among other environmental issues.

Further south along the bay from where Solar City is being built, she is leading a group of students learning about the ecology of the region, its mangroves and wildlife.

The area is choked by pollution, however, with greenery blending crudely with construction sites and an adjacent busy motorway. Still, this ecosystem is important to preserve, or, ideally, enhance into the future, Saplor says.

And she has no faith that Solar City will in any way assist the local environment.
"We will see the death of marine resources in Manila Bay," she said.

"We need to have trees in urban areas because they are the source of oxygen. But because we have these kinds of projects, our urban areas have become congested and polluted."

"It's a bit tedious," Lim said in response to the ongoing fight with conservation groups. He insists that Solar City will, in reality, act to clean up the bay through expert engineering, while also reducing the risk of flooding.

But according to prominent urban planners, the health of the environment and the iconic heritage of the bay hang in the balance, with this just one of three reclamation projects planned for the area.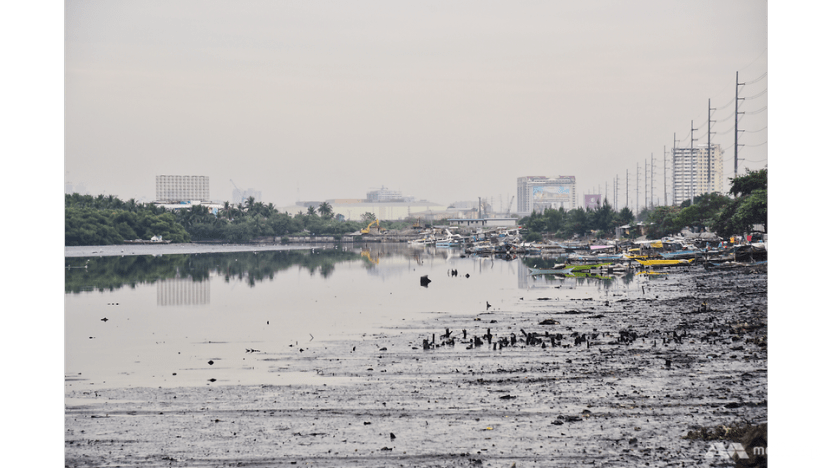 "There's only so much you can do to reclaim and not face the repercussions. You're killing the bay," he said. "Their game is to build it, sell it and retire to Monaco or wherever they want to go."

Mark Evidente, the president of the Heritage Conservation Society also has concerns about the commercial aspects of the city overriding other factors, such as public access and intangible experiences like witnessing the famous sunset.

"It's not about grand history or grand culture, rather the sum total of Filipinos identifying with the bay as part of their experience. That's an important part of heritage that should be respected," he said.

For its part, MGDC says it "will never" take that experience away and will build platforms to improve dusk viewing, but Evidente argues that it is still a compromise.

"These plans seem to leave the people who need the development the most out of it. There's no trade off for the public."

Manila is currently lacking in tourist attractions and tools for economic stimulus. In many ways, the oldest city in the metro area is a dead zone.

The Solar City approach is to create – literally – a clean slate for development and something that will ignite surrounding districts. Their proposed one to two million visiting tourists a year would do that.

Equally, without proper planning, the expected inundation of people to the area could exacerbate the apocalyptic traffic situation that costs metro Manila more than US$50 million a day due to lost time.

While there are no guarantees it can help solve Manila's existing problems, still the developers are pressing on, confident of shaping a new dawn for the city.

"We're going to introduce a soul and spirit in our project," Lim said. "This will make our project totally unique in the world.
Follow Jack Board on Twitter: @JackBoardCNA