ASIA's FUTURE CITIES: Vientiane battles to control rapid expansion to halt paradise lost
Vientiane's population is growing faster than any other capital city in Southeast Asia. Urban sprawl is consuming land that once was forest or farmland, bringing into focus the government's plan for fast expansion.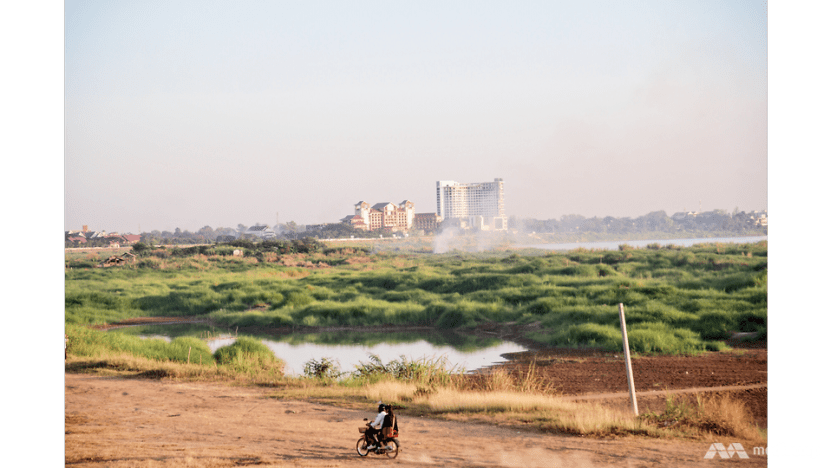 VIENTIANE: A decade ago when Mike Bronkhorst purchased a cheap piece of land on the outskirts of Vientiane, it was pristine – a slice of seclusion away from the city.

"It was not a proper rainforest, but you couldn't take a step in front of the other in any direction," he said from a wooden deck on his property – dubbed Dreamtime.

His seven-hectare piece of forest still feels untouched. But all around the fence surrounding his land are the signs of urban development. And it's coming fast.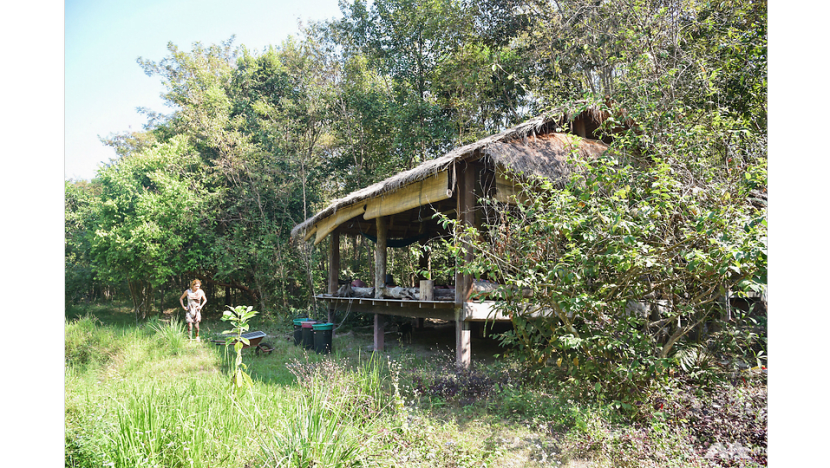 Most trees have been cleared along these roads and scorched land has been subdivided in preparation for future housing developments.

This is the outreaching sprawl of Laos' capital, some 20 kilometres from the heart of the city.

Vientiane's population is growing faster than any other capital city in Southeast Asia. By 2025 it's estimated population will be 1.6 million, a 54.5 per cent increase from 2015, when there was less than one million inhabitants.

With a lack of dense housing, the city is physically spreading, mostly along improved highways leading to other parts of the country and it is unclear whether the city has the strategy or resources to deal with the growing pressures.

The government does have plans for how Vientiane should look by 2030. In 2011, the Japan International Cooperation Agency (JICA) designed a master plan for the city, explaining it was "quite likely that the urban area would rapidly expand toward the suburbs along the arterial roads with inadequate infrastructure facilities, creating the problem of urban sprawl with bad living conditions and inappropriate social services, and the pastoral charms of the city might be lost".

More than five years later, in many ways, these dire predictions are coming true.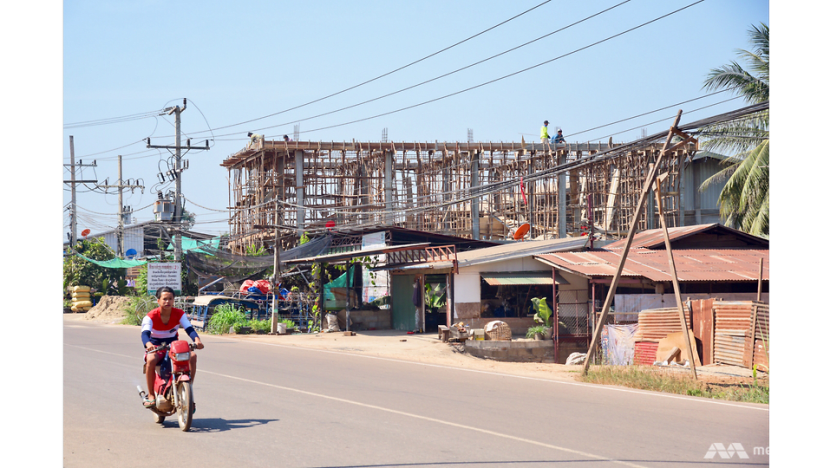 But the master plan was "already seriously ignored about one year after its approval", according to Ayyoob Sharifi from the National Institute for Environmental Studies in Tsukuba, Japan, who co-authored an extensive report on Vientiane's urban growth.

"The rapid pace of urbanisation in the city can overwhelm the capacities of the city," he told Channel NewsAsia, warning of the dangers of irreversible damage to the natural environment around the city, increasing the future threat of climate change and damaging events like floods and heat waves.

It could also cause deeper divisions along socio-economic lines, eventually leading to the creation of slums, which do not exist in Vientiane now.

With more in-migration from rural areas – people seeking better opportunities in the capital – and more unbridled investment from overseas, the challenges will only rise in coming decades.

Yet, robust development is exactly what the Lao government wants. It is committed to maintaining a growth rate of about 7 per cent in coming years. For Vientiane, the target number is 11 per cent.

This boom and explosion of development is all part of the plan.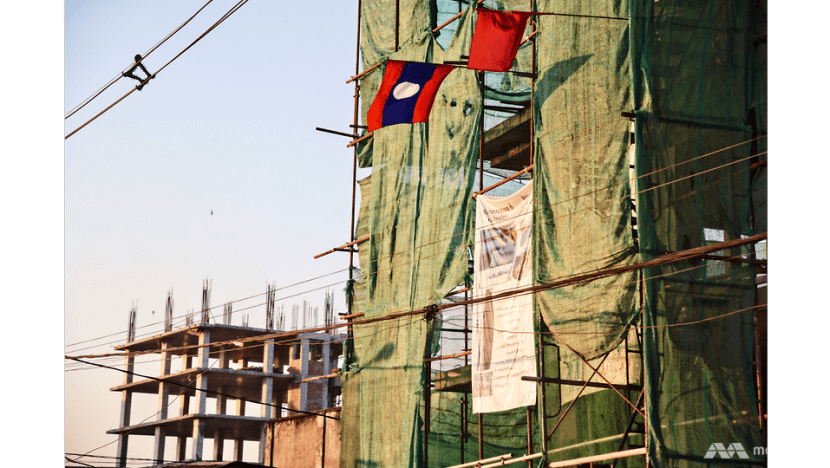 The imprints from large developers are clearest to see in the form of expansive hotel complexes, new shopping behemoths and "new cities" – business districts built in special economic zones.

Dr Leeber Leebouapao, a key policy advisor from the National Institute of Economic Research, says encouraging growth in Laos' "market economy" is the answer to lifting the country out from being ranked a "least developed nation" by the United Nations.

"We have a vision for 2030, and it is accelerated growth," he said. "There are already high buildings but in the next five years there will be more." He added that the need for labour had never been higher, in line with expectation of a steep increase in population.

However, he said his institute was currently working on a plan for "green growth". That means "not just the green colour" but inclusive growth and fairness.

"We have to be careful and there are lessons to be learned from the past and other countries. We need to carefully pay attention to the environment," he said.

"Often interests are able to circumvent some of the regulations or conditions where the developer can find ways around following plans strictly," he said.

"Sometimes the growth is so strong, it's hard to say no to people. There are so many people coming to do things and the enforcement at the local level is not there."

That is exactly what Mike Bronkhorst is witnessing. "These developments have no planning. You can do what you want. There is zero enforcement. "

While the value of his land has increased dramatically in ten years, he believes unrealistic prices are contributing to the sprawl pushing into the rice paddies and forest surrounding the city.

"Houses in Vientiane are more expensive than houses in Paris. It's ridiculous," he said.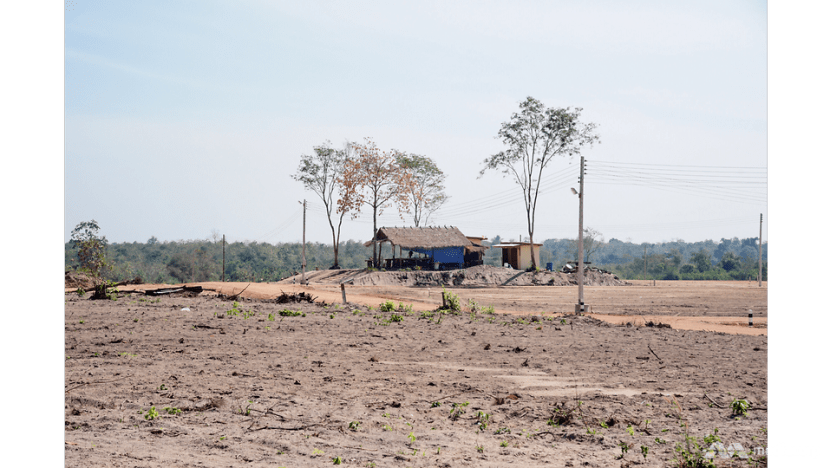 Vientiane remains liveable. And the challenges currently posed here are small compared to the mega-cities of Southeast Asia.

But change is coming to this part of the Mekong. Exactly how this city looks, feels and provides in the future will be decided by the decisions made today.
Follow Jack Board on Twitter: @JackBoardCNA