Chadchart Sittipunt wins landslide victory in Bangkok governor election: Unofficial results
Independent candidate Chadchart Sittipunt won a landslide victory in the Bangkok governor election, according to unofficial results.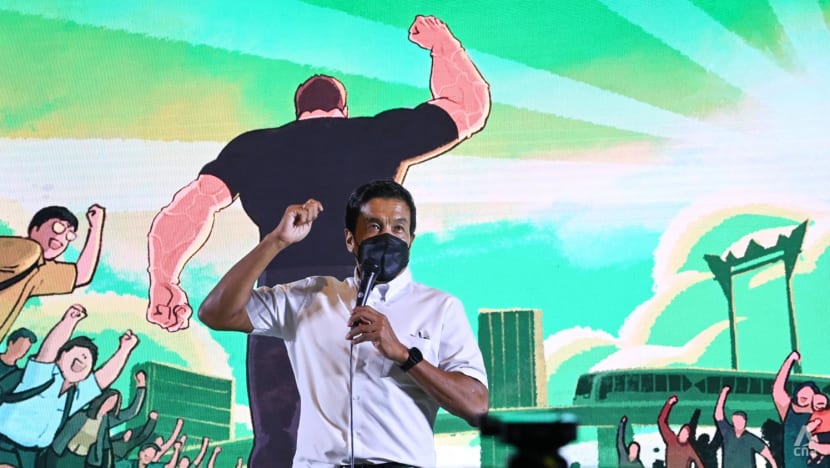 BANGKOK: Independent candidate Chadchart Sittipunt was elected Bangkok governor on Sunday (May 22) in the first gubernatorial election held in the city since 2013, according to unofficial results.
He won 1,386,215 votes from 2,673,696 voters who cast their ballots, or 51.8 per cent, according to data from the Bangkok Metropolitan Administration (BMA).
The candidate was followed by Suchatvee Suwansawat from the Democrat Party with 254,647 votes and Wiroj Lakkhanaadisorn from the Move Forward Party with 253,851 votes.
There were 4.4 million eligible voters in the gubernatorial election on Sunday with voter turnout at 60.73 per cent. Polling lasted nine hours, from 8am to 5pm. 
"If I have a chance to become Bangkok governor, if the Election Commission officially announces it, I'm ready to be governor for everyone", Chadchart said in a speech outside his campaign office in central Bangkok Sunday night. 
Crowds of supporters erupted in cheers and applause. Many of them had gathered to observe the vote count.
"We must step over divisions. Eventually, I think we have to be united as one and walk together."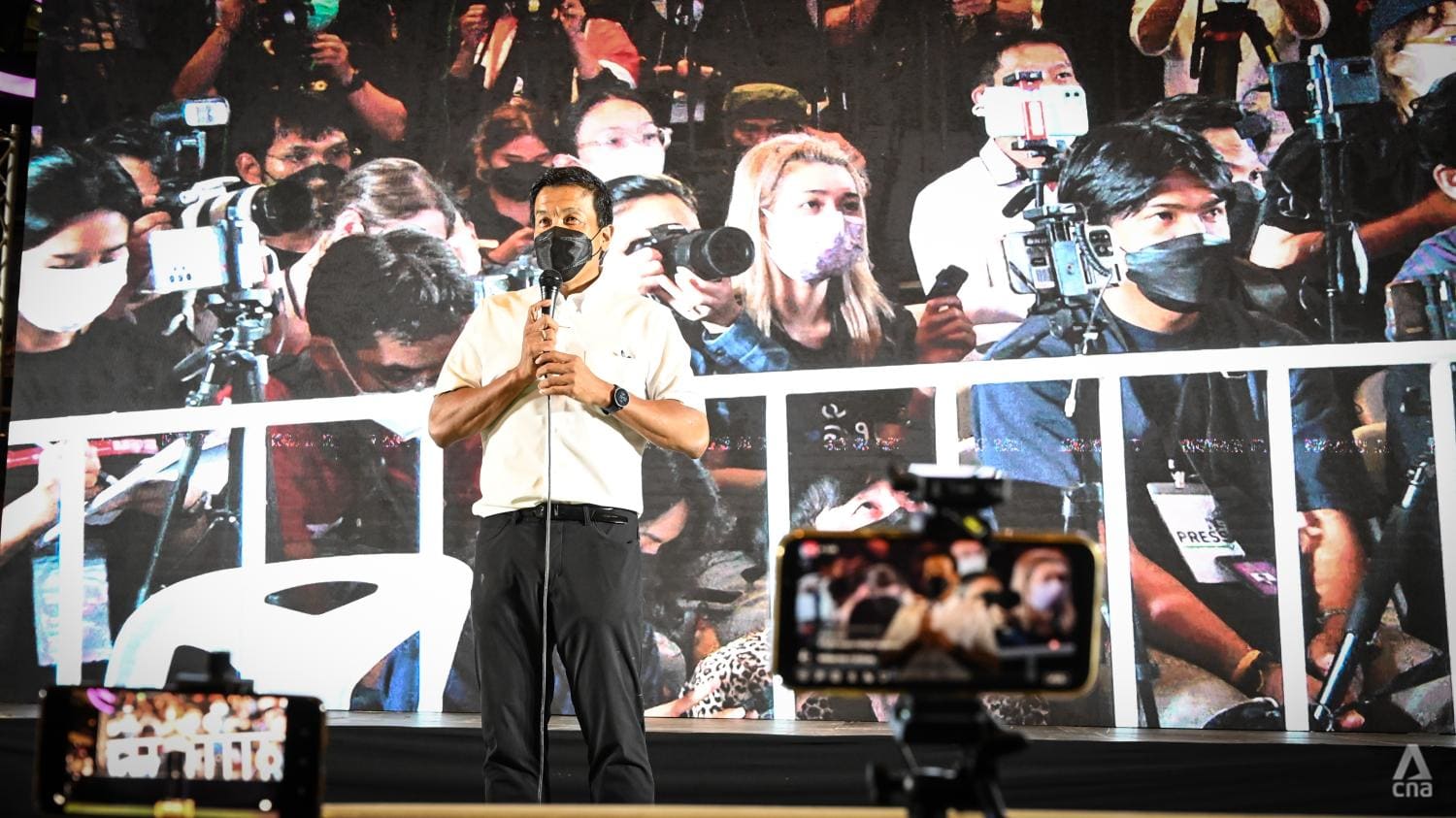 The 55-year-old politician is a former transport minister, engineer and university professor, who spent the past two years preparing for the upcoming race.
Prior to the gubernatorial election, Chadchart was a member of Thailand's biggest opposition party Pheu Thai. He left the political group in 2019 to focus on his race to win Bangkok's top office.
During his campaign, Chadchart was supported by a network of more than 10,000 volunteers, academics and experts from 50 districts around Bangkok. They have contributed to more than 200 policy proposals.
A total of 31 candidates entered the Bangkok governor race but one of them was disqualified by the Election Commission.
A METROPOLIS FULL OF HOPE
Bangkok last held its governor election on Mar 3, 2013. However, a military coup took place on May 22 the following year and the junta, led by current Prime Minister Gen Prayut Chan-o-cha, later appointed a non-elected governor named Aswin Kwanmuang.
Aswin, a 71-year-old retired police officer, resigned from office in March to run for Bangkok governor, hoping to renew his term. He conceded his defeat shortly after the polls closed on Sunday.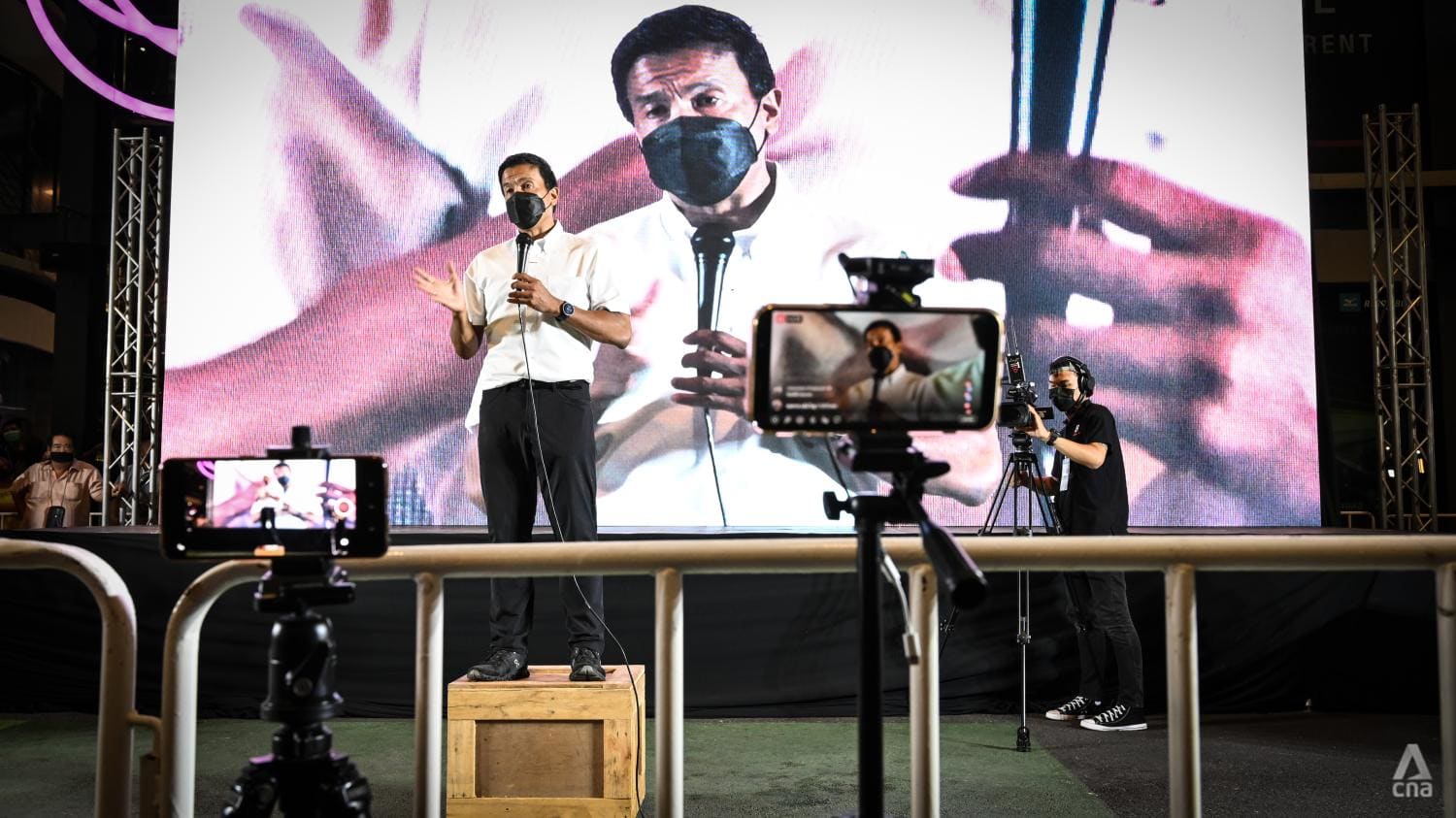 Besides the gubernatorial election, Sunday also marked the eighth anniversary of the military coup. The incident was mentioned during Chadchart's speech.
"Today is a meaningful day for me personally because eight years ago, there was a coup. I was there. My head was covered and my hands tied. It was this time tonight," he said, referring to his experience when he was temporarily detained by the military after the coup.
"I think this is a memory that reminds us that whenever people quarrel, hate and feel angry towards each other, eventually, there will be a group of people who will benefit from it."
Speaking to his supporters, Chadchart called for unity and promised he would serve everyone equally. He said he does not consider the election's result a victory but rather "an order from the people that we need to follow". 
Asked if he would be able to work with district representatives from different political parties, the frontrunner expressed his confidence they would be able to coordinate to implement initiatives in local areas.
During his speech, Chadchart said he plans to visit Bangkokians in person every week as well as hold regular meetings with district offices. He also described Bangkok as "a metropolis full of hope", where people should work together to move it forward.
"In the past, there have been many incidents stopping this diamond from being cut properly. I volunteer to be a leader of hope for all of us, if I can become one eventually, and I would like us to walk together," Chadchart said.
"I think we can disagree," he added, "but let's not hate each other or be angry at one another. In the end, let's talk with reason and I'm ready to walk with all of us. I believe we can make Bangkok a beautiful metropolis, where people live happily."
The governor's term is four years. Upon completing his period, Chadchart can run again for a second term in office.
Besides electing a new governor, Bangkokians also voted for 50 local representatives to run the Bangkok Metropolitan Council on Sunday.
Most of the local seats went to the opposition Pheu Thai Party, which won 19, followed by 14 seats from the Move Forward Party and nine seats from the Democrat Party.