Bangkok governor election: A look at the frontrunners
A record 31 candidates are vying for the governor post on May 22, with observers suggesting that the outcome could be a barometer for the popularity of the ruling government before the next general election.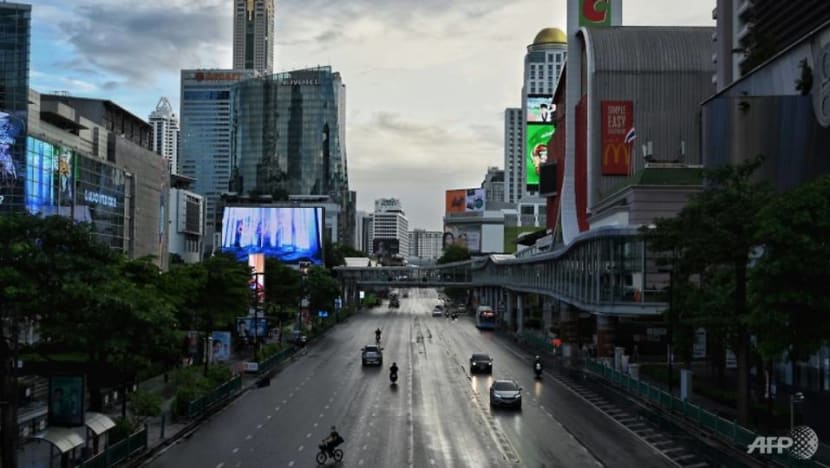 BANGKOK: Bangkokians will vote for their new governor on Sunday (May 22), the first time in more than nine years since the city's last gubernatorial election on Mar 3, 2013.
After a military coup in 2014, the junta - led by current Prime Minister General Prayut Chan-o-cha - suspended the election and appointed a non-elected Bangkok governor named Aswin Kwanmuang.
This weekend, a record 31 candidates are racing for Bangkok's top office, where the winner will govern the Thai capital for the next four years. There are more than 4.4 million eligible voters.
Thailand's provincial governors are typically appointed by the Ministry of Interior. Bangkok is an exception, having been given the right to elect its own governor since 1975. 
Observers say that the outcome of the vote could be a barometer for the popularity of the ruling government ahead of the next general election, which is expected to be held next year.
CNA takes a look at several of the main contenders.
CHADCHART SITTIPUNT
Chadchart Sittipunt is an independent candidate and, according to local opinion polls, the frontrunner in the Bangkok gubernatorial election.
The 55-year-old politician is a former transport minister, engineer and university professor, who spent the past two years preparing for the upcoming race.
He is supported by a network of more than 10,000 volunteers, academics and experts from 50 districts around Bangkok. They have contributed to more than 200 policy proposals under his campaign.
Chadchart wrote on his Facebook page on May 14: "For more than two years, we have had a crucial force that joined our 'Friends of Chadchart' team and that is community volunteers - brothers, sisters and friends who have helped us reach various communities in the 50 districts of Bangkok.
"We worked together on the 'Neighbourhood' project to distribute food, medicine and relief items during the COVID-19 crisis, which has helped us discover real problems in every dimension - from small to big."
Before announcing his candidacy, Chadchart was a member of Thailand's biggest opposition party Pheu Thai. He left the political group in 2019 to focus on his race to win Bangkok's top office.
His campaign focuses on making Bangkok a more livable city for everyone. He aims to improve nine aspects of the capital, ranging from its environment and public health to economy, transportation and creative spaces.
Besides megaprojects, the Bangkok governor aspirant has also emphasised the need to address micro-level issues such as a lack of rubbish bins and waste segregation at the source, dilapidated community recreational spaces and bad pavements. 
ASWIN KWANMUANG
Former Bangkok governor Aswin is also running as an independent candidate in the upcoming election. 
The 71-year-old is a retired police officer who served as Bangkok governor for more than five years. He resigned from his position on Mar 24 to compete in the gubernatorial race.
Aswin was appointed Bangkok governor by the military government on Oct 18, 2016. Then serving as deputy governor, he was ordered to replace former city governor Sukhumbhand Paribatra, who was removed from office over corruption allegations.
Aswin's campaign message is "Bangkok Must Go On". He has vowed to continue his work to further improve the capital city. His main focuses include tackling floods and pollution, boosting the interconnectivity of transport networks and increasing green spaces and public safety.
"I want Bangkok to be a society that is, first of all, safe. Secondly, it has to be peaceful. Thirdly, the quality of life of the people must be better," Aswin said on Mar 28, when he announced his candidacy.
WIROJ LAKKHANAADISORN
Wiroj Lakkhanaadisorn is a politician and former MP of the opposition Move Forward Party. Known for being direct and outspoken, the 44-year-old is running for Bangkok governor under the party's banner. 
He wants to create "a city where people are equal", vowing to tackle the root causes of Bangkok's problems. 
His policy proposals include raising welfare allowance for the elderly, the disabled and children. He also proposes to provide 10,000 residential units with easy access to public transport for Bangkokians to rent at an affordable rate, and charging big department stores higher waste collection fees while improving Bangkok's waste management system.
The candidate has pledged to ensure transparency, reduce public transport fares and provide Bangkokians with communication channels where they can lodge complaints directly with their governor.
"This is a strong medicine that we will use. Because we don't want to change the people only but we want to change the game too," said Wiroj during his campaign speech on May 14.
SUCHATVEE SUWANSAWAT
Suchatvee Suwansawat is a candidate from the Democrat Party. 
He is well-known in Thailand's engineering and academic circles. He once served as a rector of King Mongkut's Institute of Technology Ladkrabang in Bangkok, where he also taught engineering.
The 50-year-old has pledged to modernise the capital city in four years, starting from providing free Wi-Fi Internet at 150,000 spots to facilitate Bangkokians' access to the digital economy, online education and telemedicine.
He has promised good schools operated by the Bangkok Metropolitan Administration in all the 50 districts, which are easily accessible to students and will provide trilingual education.
Suchatvee's campaign also focuses on preventing floods and mitigating the impacts of sea level rise as well as developing public healthcare centres to ensure comprehensive treatment for the people.
"Within six months, you will see 69 public healthcare centres with doctors. We've already got the buildings. Everything is ready. But we don't have doctors. I'll add doctors there," he said during a candidate debate on May 16.
SAKOLTEE PHATTIYAKUL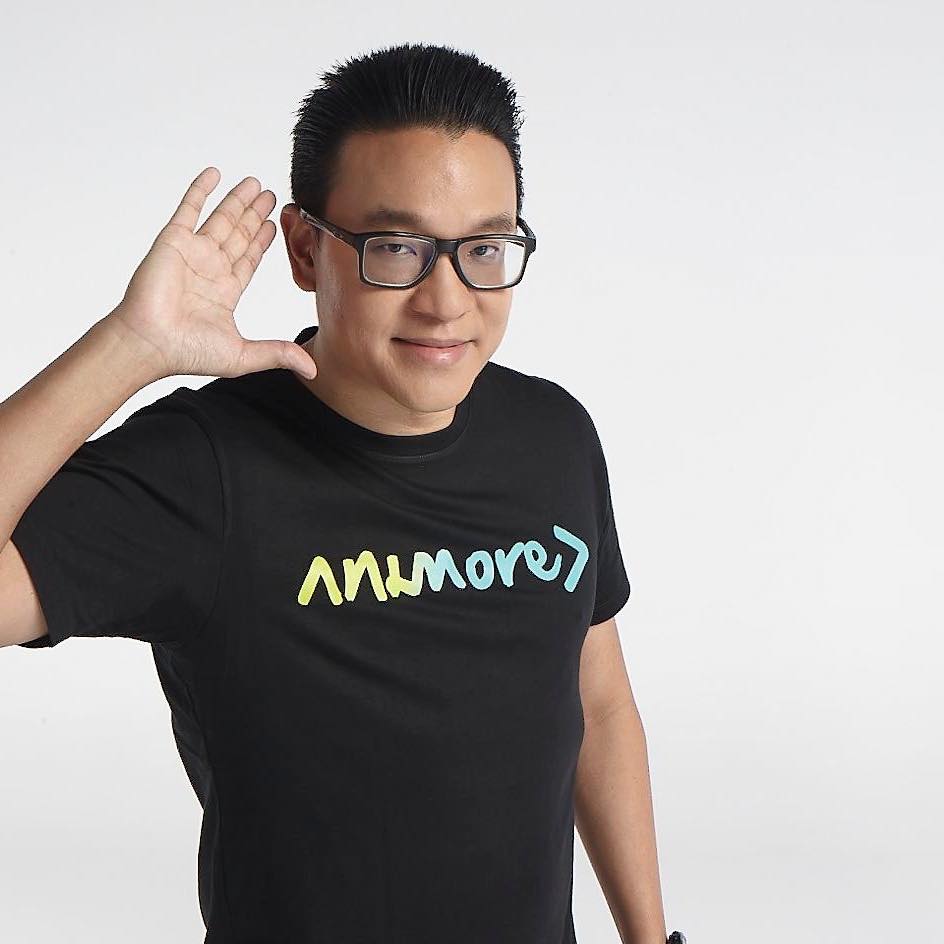 Former Bangkok deputy governor Sakoltee Phattiyakul joined the gubernatorial race as an independent candidate.
The 44-year-old was a former Democrat MP and an ex-member of the ruling Palang Pracharath Party.
Palang Pracharath Party did not put forth any candidate for the governor contest. However, candidates like Sakoltee and Aswin are believed to be close to the Prayut administration.
Sakoltee was appointed Bangkok deputy governor in 2018, when Gen Prayut ruled Thailand with a military government.
In the lead-up to the 2014 coup, Sakoltee was a core leader of the People's Democratic Reform Committee (PDRC) - a movement behind a mass protest against the Pheu Thai-led coalition government under Yingluck Shinawatra.
Sakoltee's campaign message in the gubernatorial election is "Bangkok can be better". He has vowed to make the capital a "happy and healthy city" by improving its public transport, health and educational systems, economy, environment and digital infrastructure.
"This gubernatorial election is an opportunity to show solidarity by stepping over all the differences and joining hands to make Bangkok better," he wrote on his Facebook page on May 12.
Besides electing a new governor, Bangkokians will also vote for 50 local representatives to run the Bangkok Metropolitan Council on Sunday.