Growing doubts over China's Belt and Road projects in Southeast Asia
China's sprawling Belt and Road Initiative has largely been welcomed by Southeast Asian countries as an opportunity to fill critical gaps in their infrastructure. But several projects have come under greater scrutiny in recent months, as host countries reassess their benefits.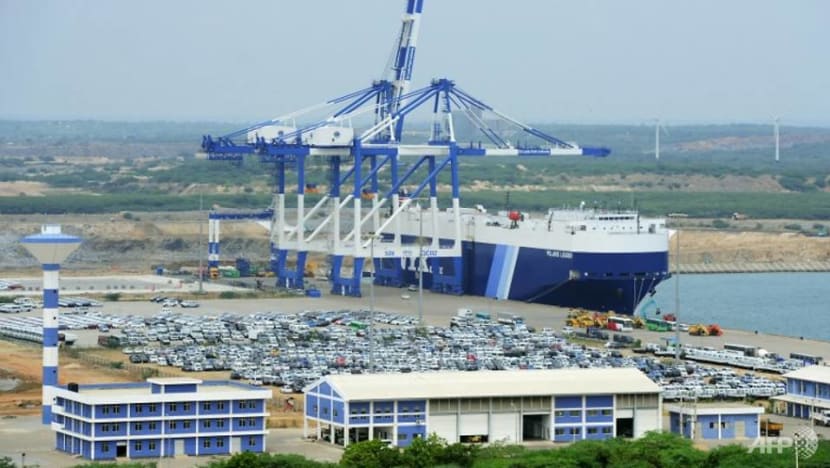 SINGAPORE: Southeast Asia is seen as the pivot of China's multi-billion dollar Belt and Road Initiative (BRI). Besides the region's growing markets, Southeast Asia offers China secure sea routes from its coast to elsewhere, and supply routes overland.
Yet, five years since President Xi Jinping launched the world's most ambitious infrastructure plan in 2013, the development project seems to have hit a few road bumps.
Several joint projects in Southeast Asia have been delayed or put under greater scrutiny, reflecting increasing uncertainty among host countries over the benefits of the BRI, notes political scientist Ian Chong of the National University of Singapore.
In Myanmar, the government is reviewing a US$9 billion deepwater port project backed by China, on fears that it could ultimately fall under Beijing's control if Myanmar were to default on its debt.
Meanwhile in Malaysia, the newly elected government is reviewing US$30 billion worth of infrastructure projects inked between China and the previous Barisan Nasional government, also over concerns of debt sustainability.
Prime Minister Mahathir Mohamad has referred to these projects as "unequal treaties" - using the term given by the Chinese to the various treaties signed by China with foreign powers in the 19th and early 20th centuries, in which China handed over both territory and reparations.
Those fears are not unfounded. In late 2017, the Sri Lankan government had to hand over a port in Hambantota, in the south of the country, to a Chinese firm on a 99-year lease, after it was unable to service its debt.
"Ironically, these are issues China historically faced, when it had its own issues with 'unequal treaties', with also infrastructure development – who controls the railroads, who owns the railroads and the port," said Associate Professor Chong. "Those issues that dogged China in the 19th and early 20th century – they are manifesting themselves now in other locales as China is exporting its capital."
LACK OF TRANSPARENCY CREATES DOUBT
The lack of publicly available data has cast doubt on the BRI. Risk consultancies devise their own model for tabulating figures, and official figures only emerge when China sees a need to rebut what it perceives as erroneous reports. 
For instance, China recently only revealed - after a report by Financial Times cited a study saying that one-third of BRI projects worth US$419 billion had run into problems - that BRI projects have brought about US$2.2 billion in tax revenues for partner countries and created more than 200,000 jobs.
Infrastructure projects are very big and very complicated, so "the more light that can be shed, the better", said Associate Professor Chong. "Otherwise, problems that arise will create more doubt, more uncertainty, and apprehension over the whole project."
Political economy professor Zha Daojiong of Peking University attributes opaqueness over the BRI to the fact that the initiative is simply a vision – and not a concrete Government programme with a budget and timetable.
Professor Zha – who advises Chinese officials and state-owned enterprises on political risk management abroad – also told Channel NewsAsia that China is going through a "learning process" when it comes to executing projects overseas, including adapting to the realities of working in places where policies change with election cycles, honing intercultural sensitivities, and improving due diligence work for complex, large-scale projects.
In recent times, China has taken some steps to increase oversight on its investment activities abroad, including issuing formal guidance for outbound direct investments made by Chinese firms, and incorporating higher standards of environmental assessment, and civil society consultation in host countries. But there is scope for improvement, says Professor Zha.
"Let's face it. There are some concerns. (They) are new in this area, doing these projects. But if you take the precedent of post-war Japan, (it was) difficult it was for Japanese companies to be accepted in Southeast Asia in the '50s, '60s, '70s (due to the legacy of World War II). But eventually, the Japanese got themselves accepted, welcomed here," he said.
'NO DEARTH' OF INVESTMENT INTEREST IN SOUTHEAST ASIA
According to the Asian Development Bank, Southeast Asia will need to spend US$2.8 trillion on infrastructure through 2030 to sustain economic growth. Given the massive funding requirement, China's offers of investment – which, unlike the loans dangled by the likes of the International Monetary Fund, come with less stringent demands for good governance or political reforms – are indeed tempting.
There are signs that Beijing wants to reign in risky lending and champion higher-quality projects. In 2014, for example, the Export-Import Bank of China announced that it would curb lending to Laos for most infrastructure projects, signalling concern over Laos' ability to repay its debts.
To date, however, the areas in which China has made the most progress with its BRI projects are South Asia and Eastern Europe – assessed by US risk consultancy Stratfor in a 2017 report as areas that "struggled to find funding before Beijing began courting them". 
In contrast, there is "no dearth of interest from international investors" in most Southeast Asian countries, with Japan, South Korea, the European Union, and the US, all investing more in the region than China, Stratfor noted.
There is more competition on the way. The US recently announced plans to expand its infrastructure drive in the Indo-Pacific, in what many see as an attempt to counter China's efforts to court influence in the region.
The plan includes US$113 million in direct government investment, and an increase in the level of financial support that the US government provides to countries in the region.
But if China's concerned, it is not showing it. When asked about the plan at a regular news conference, a Foreign Ministry spokesperson replied - in the words of a Chinese proverb – that it is better to take action than to shout with a loud voice.