The burden of being young in Timor-Leste
While many developed countries wrestle with fast-ageing populations, Timor-Leste is blessed with one of the world's youngest demographics. But that blessing could become a nightmare if youth unemployment continues to rise.
DILI, Timor-Leste: "Life is hard," he repeats for the third time in our conversation. Like the first two times, Arsenio de Deus utters these words smilingly and without the slightest trace of bitterness. Life may be hard, but compared to many other young Timorese, Arsenio – a lean young man with strong features – knows he has plenty to be thankful for.

In a year's time, the 25-year-old will be graduating from the National University of Timor-Leste with a degree in Education. That puts him in a small, exclusive club in a country of 1.2 million people, where only 3 per cent have post-secondary education.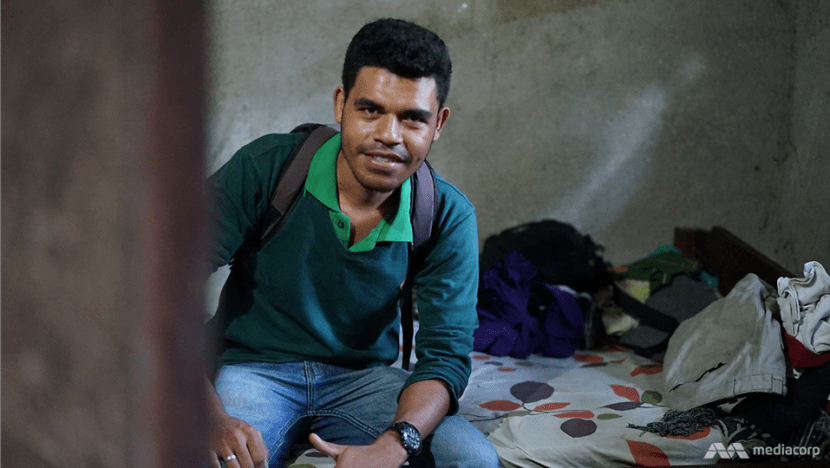 His monthly income, though small, is enough to pay for tuition and personal expenses. But every other cent goes towards supporting his parents and two younger siblings.

"My family life is very simple. We are poor," says the aspiring teacher.

WATCH THE FEATURE VIDEO:
EVERYONE IS FAMILY

In the traditional Timorese society, aunts and uncles, cousins, nieces and nephews and even godchildren are all considered immediate family. And as the oldest child, Arsenio says he has to work hard not just for himself, but for every family member.

"There are a lot of familial commitments for those who do have money," says Del Bovill, a volunteer librarian from New Zealand who works closely with Arsenio. "There are always demands for available income to go to celebrations, commemorations or funerals… and that makes it difficult for young people to save."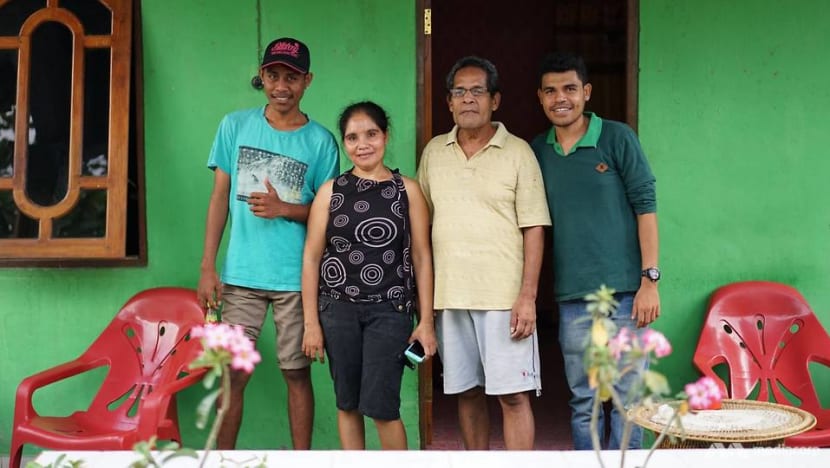 But youth unemployment is at an estimated 60 per cent. And with more than 10,000 high school graduates joining the workforce each year, the problem is set to get worse, unless the fledgling country can diversify its largely oil-based economy and create jobs by developing sectors such as services and tourism.

That's an uphill task for the 14-year-old nation which only gained independence in 2002 – after four and a half centuries of continuous colonisation (first by the Portuguese, then by the Indonesians), and a more recent history bathed in violence.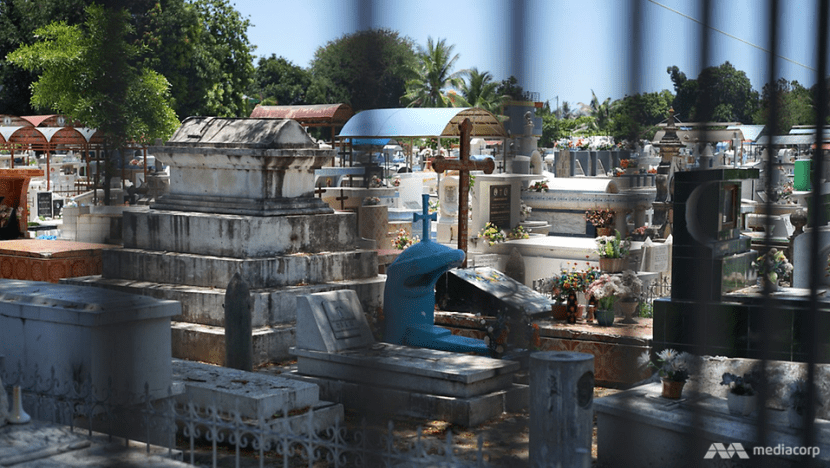 Scarcity of opportunities isn't the only challenge for young Timorese. The World Bank also lists ensuring its young people are educated and healthy as posing the biggest development challenges for Timor-Leste.

For Arsenio, home is a cluster of three self-built concrete houses 20 minutes outside of Dili Central. It is shared by his large extended family of more than 20 people. The houses are dark and very sparsely-furnished inside, but the heart of family life is out in the back where the courtyard is – almost everything happens here. The adults sit, drink coffee, smoke a cigarette or two and socialise, while the children chase the dogs, chickens and one another around.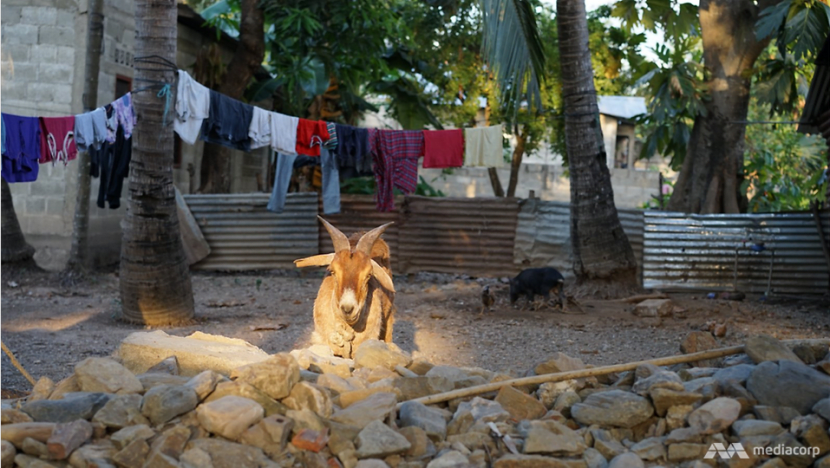 There is also not enough "awareness of the importance of a balanced diet, particularly protein," says Susan Marx, country representative of The Asia Foundation. "It's not as simple as 'people are poor and therefore they don't eat well'. Timor-Leste did in the past grow a large number of crops that were higher in protein. Under Indonesian times, the shift to a rice-based diet happened and I think that's part of the problem."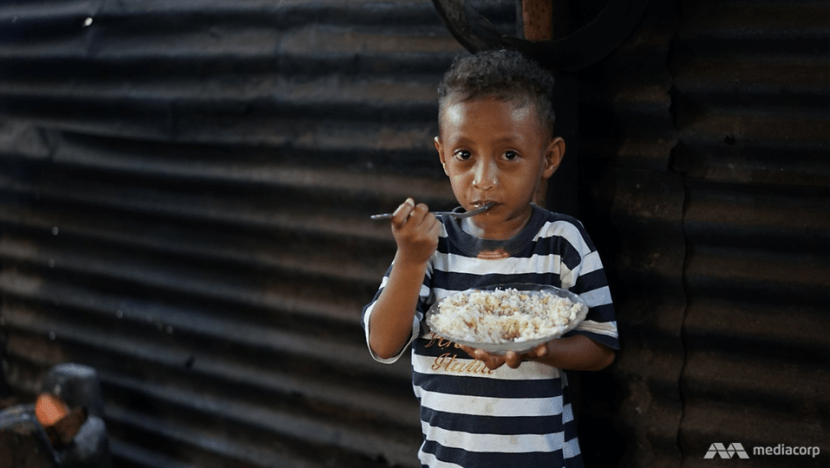 Although there are many aspects to his life that Arsenio wants to improve, he is not complaining. "That's fine," he says. "It is life."

He is grateful to be "in the minority" of youths who are gainfully employed. Many of his friends who have graduated have not been so lucky.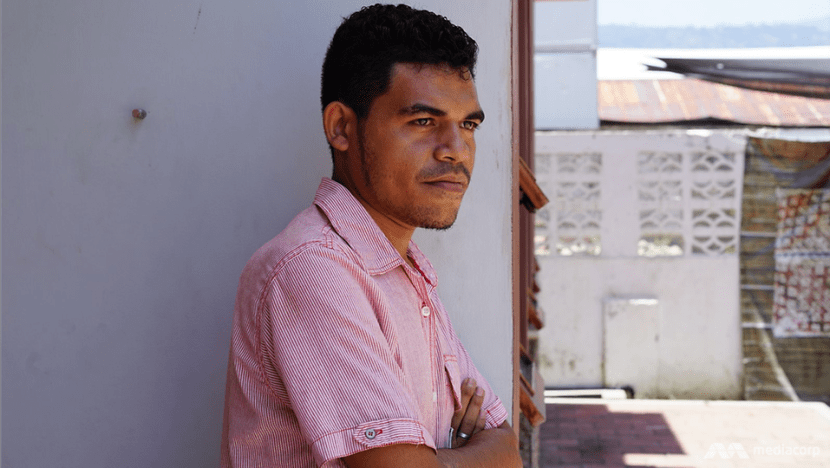 "A lot of youths want to carry on with a lot of stuff," says Maria. "But we cannot blame them for not doing so, because work is very minimal (in Timor-Leste)."

When things could not get any worse for her, a letter changed her life.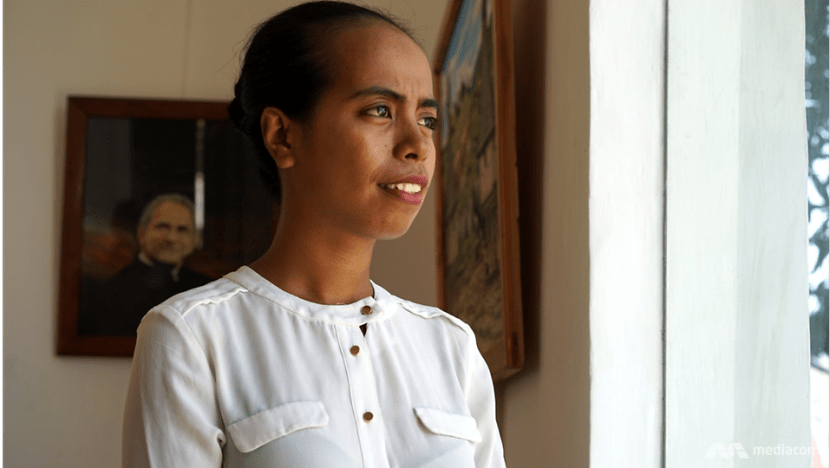 Timor-Leste's then-Prime Minister Xanana Gusmao, the former resistance fighter and living hero, had married an Australian, Kirsty Sword. During the resistance years, Sword had felt so strongly for the plight of the Timorese that she became a spy for Gusmao and other Timorese activists, disguising herself as a humanitarian aid worker in Indonesia. When the Indonesian troops finally left Timor-Leste after much bloodshed, she married Gusmao and founded the Alola Foundation to improve the lives of women in the country.
Maria had heard of what Sword did for young women through her foundation – helping them find jobs and giving them scholarships. She needed to be one of them. But as the prime minister's wife, Sword must have received hundreds of pleas for help. Maria thought there was no way Sword could respond to every request. But she had nothing to lose. She sat down and began to write. Then she sent Sword the letter, expecting only silence.

"Hi, I'm Mana Kirsty and I received your letter," said the woman on the other end of the line. 'Mana' is a local term of respect meaning sister. "Maybe next week I can meet with you?"

Maria thought she was dreaming. When she finally met the former First Lady, she recounts: "She asked me, 'What do you want?' I answered, 'I want to have a job, can you help me?' She asked, 'You have a skill?' I said I didn't have any skill. She said, 'Oh, you don't have any skill, how can you work?'"

That conversation made Maria realise just how important education was. Sword enrolled Maria in an English language school, before giving her a scholarship to study Computer Science at the Dili Institute of Technology. When Maria graduated last year, she was given a job at the Xanana Gusmao Reading Room, another project founded by Kirsty Sword.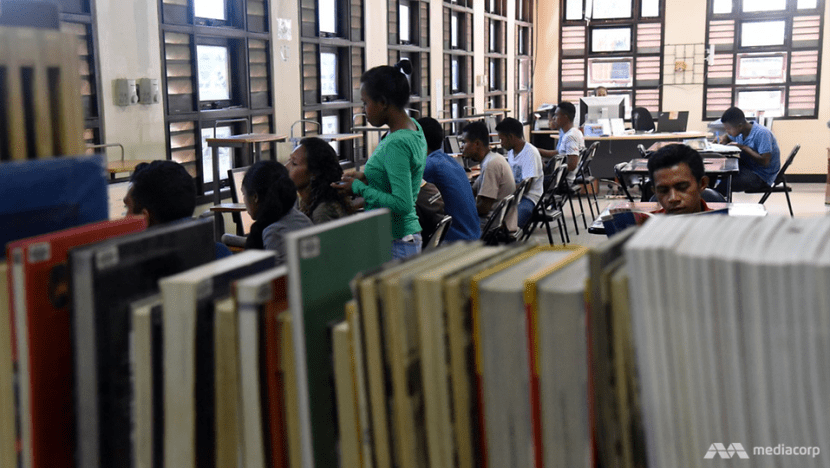 According to statistics from the United Nations Development Programme, half the adults in Timor-Leste are illiterate. In Bovill's opinion, the biggest challenge facing the Timorese government is to "lift the quality of education" and create opportunities for young people to "use those skills in a meaningful way."

Marx from The Asia Foundation agrees. Although education up to the secondary school level is free and compulsory, one in four children drop out of school before Grade 6 due to circumstances at home. She explains: "If you send children to school, that means that they will not be available to work in a home or on a farm. So there has to be a practical link of what is the inherent benefit of sending children to school."

Besides the younger children, Marx also thinks it is important to reach out to "the ones who are past their school age, who also feel disenfranchised and are unemployable". Training them to become "mechanics, electricians, plumbers, in skills that are practical" would not only create jobs, it would also help to diversify Timor-Leste's oil-dependent economy, she believes.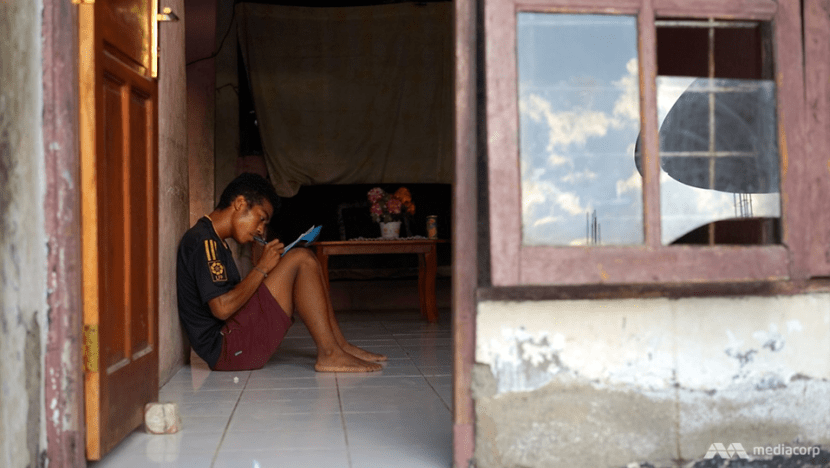 But changes are happening, and Marx is optimistic about Timor-Leste's future.

"People look at Timor-Leste as sort of a new frontier. There's a lot of excitement among investors," she says. "I think Timor-Leste has that opportunity to sort of leap frog over a lot of the learning curves that many countries in the region had to go through, by embracing technology, particularly mobile technology."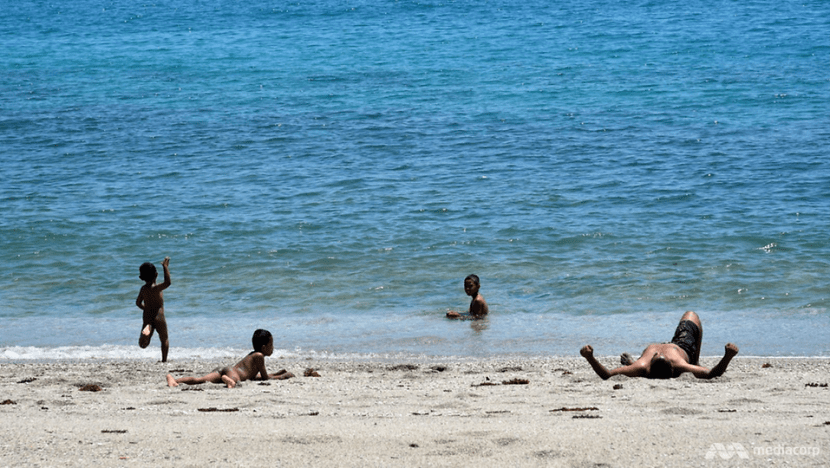 In the last decade, Timor-Leste's mobile subscriber base has increased rapidly and penetration has moved past the 100 per cent mark. There is no doubt that young Timorese are connected to the world. "People know what's going on. People know about social injustice," says Marx.

"People know about the level of services in other places and so, even if they are not questioning it yet, my feeling is that we will see a rise in demand for services."

Bovill has a similar outlook. Her experience working alongside many young Timorese for the past three years has given her unique insights into their mindset. "I would say they are hopeful," she says. "They are in tune with the political situation. They are often members of political organisations. So they have a commitment to the future through that avenue."

At the Reading Room, Arsenio often talks to other young people about the importance of getting involved. "If they come to the library, I will give some my ideas, and we will support them to give their ideas," he says. "We should talk about it because it is very important. And because life here is very, very hard for young people like me."

No matter the challenge, Arsenio believes it can be overcome: "We are Timor. Timorese people (are) very strong to do all this, because we come from a strong people."

Up next: A diamond in the rough – Timor-Leste's tourism potential. This is part of a series of reports by Channel NewsAsia's Ray Yeh, who recently spent a week in the young country. Follow him on Twitter @RayYehCNA, and visit CNA Insider on Facebook for more stories.