Four decades after the Khmer Rouge took over Cambodia, one man is trying to revive the nation's artistic legacy that was nearly lost, using arts to transform his country and to help underprivileged children.
PHNOM PENH: Arn Chorn-Pond was just 10 years old when he lost his entire family to the Khmer Rouge. In 1975, the young boy was sent to a prison camp in his hometown of Battambang, where he was forced to watch mass executions for years.
"From morning until night time, they were killing people," said Arn, who is now in his fifties. Four decades ago, he was forced to play flute and "khim", a Cambodian hammered dulcimer, while the Khmer Rouge soldiers tortured and executed thousands of captives. Their wailing cries were muffled by loud speakers blaring the propaganda songs Arn and other children performed. And that, he said, was how he had survived.

"Many children who were forced to dance and play music for the Khmer Rouge didn't survive because they were slow to learn it."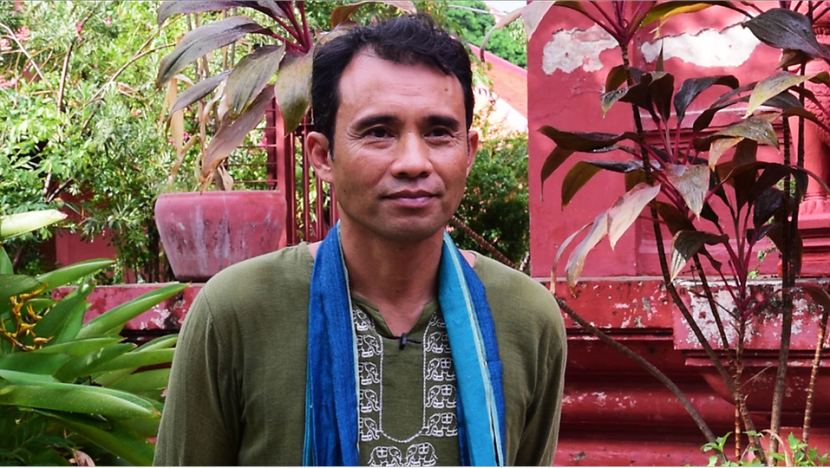 But it was at the camp inside Ek Phnom Temple that Arn was taught traditional music. His first master was brought in by the Khmer Rouge to teach children how to play musical instruments. "But after a week or so, they killed him because they didn't want us to play only traditional music. They wanted us to forget it and just play their revolutionary songs," Arn said.

"Then they brought another master, Mek."

The new master became both a teacher and father to Arn and what began as a means to escape death slowly grew into a passion. But there was no place for professional musicians under the Khmer Rouge rule.

From 1975 to 1979, Pol Pot led the Communist Party of Kampuchea to transform Cambodia into an agrarian society. People were driven into forced labour in the countryside, while religion, education and financial systems were abolished. Schools and temples were turned into prisons and interrogation camps, while paddy fields were used as execution sites or "killing fields". In less than four years, nearly two million people died, including Arn's 35 family members.
"They owned a famous opera company in Battambang and that's why they were targeted by the Khmer Rouge. Around 90 per cent of all the artists were killed nationwide. Almost nothing was left for us," he said.

"THERE IS NO HOPE"

Three years later, the Khmer Rouge took away Arn's instrument when Vietnam invaded Cambodia and replaced it with a gun. "But I was so weak I had to drag the gun instead of carrying it," he said.

Arn became a child soldier and fought the Vietnamese troops with countless other youngsters for months before his escape to neighbouring Thailand. The boy was about 12 years old but weighed little more than 27kg. "I was about to die and that's when I met my foster father near a refugee camp in Sa kaeo. He adopted me and took me to America."

Arn spent the rest of his childhood in the United States, where he was awarded an honorary Doctorate of Humanitarian Service. Cambodia, however, had never left his mind. Almost two decades later, he returned to his hometown in search for remaining family members but instead ran into a long lost friend.

"I spotted Master Mek on the street of Battambang, cutting hair and drunk. When he turned his head and saw me, he broke down into tears. He recognised me right away. And we hugged each other."

The unexpected reunion sent the old teacher and his student to Phnom Penh to seek other surviving master artists. They found three. "All of them were drunk because they lost hope in their lives," Arn said.

"All they do is teach and play music. If you take that away, there is no hope."
Saddened by what he saw, Arn launched the Cambodian Masters Performers Programme - now known as Cambodian Living Arts (CLA) - with a group of people in the US, providing the four artists with food, salary, instruments and an opportunity to teach traditional arts once again. In those days, he often walked the streets of Phnom Penh, searching for children to inherit Cambodia's artistic legacy that was about to be lost.

"Young girls were selling their bodies in a slum. And that's where I found some of the artists: the young, beautiful girls who dance for you today, with full confidence and leadership skills. They're hopeful of their future and making a living from the arts," he said.

"THERE IS NO MONEY FOR ARTS"

Arn and his determination to revive old art forms has given a new life to many underprivileged children, including Phoeun Srey Pov, a village girl turned businesswoman who combines Cambodia's ancient art with event management.

When she was 13 years old, her life in Kampong Speu was not so different from other girls' in the province: She was poor and likely to drop out of school for a job at a garment factory. But that changed when CLA opened a smot class near her village. Smot is an old form of poetry-based Buddhist chanting in Khmer and pali, usually performed at religious ceremonies.

"I heard that teachers from the city will choose kids with a good voice to learn smot. So I skipped school to test my voice and I passed it," Srey Pov said with a smile.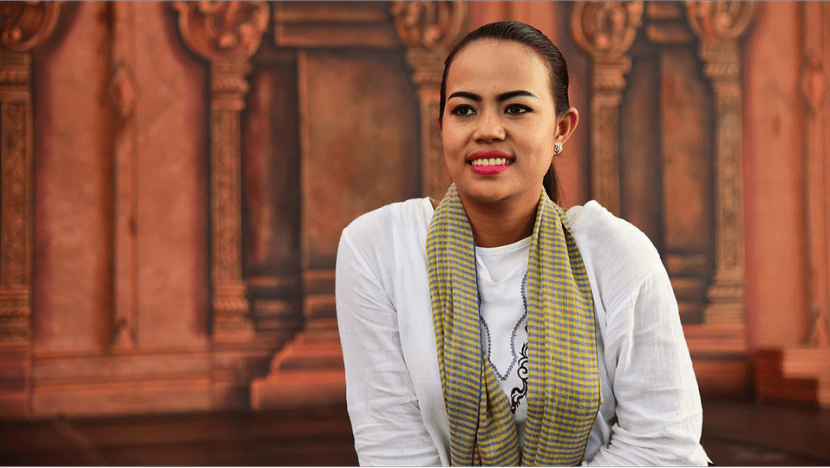 She joined 13 other children in the tutelage of Pru Muth and Koeut Ran, two smot masters and survivors of the Khmer Rouge. "Master Koeut Ran is blind but her voice is very beautiful. When I started learning smot and the meaning of the poems, I thought 'Wow! It's so useful for our life'. It educates people about truths of life. I like it so much," she said.

Thanks to her outstanding performance, Srey Pov received a scholarship from CLA to finish her high school and university in Phnom Penh, where she continued learning smot and the different vocal styles as well as rhythms required by the art.

Currently, the international relations graduate owns a business that provides decorations for Buddhist ceremonies across Cambodia. "But on top of that, I also perform smot during each ceremony," the 25-year-old said, adding she is the first of the country's young generation to provide professional smot performances.

But in countries like Cambodia, where an average person earns about US$85 per month, the careers in traditional arts are not so popular and support from the government is largely limited.

"It's challenging not only for Cambodia but also anywhere in the world. There is no money for arts," Arn admitted. "But there should be money for arts education."

"SMOT HAS CHANGED MY LIFE"

In Cambodia, arts and music are not included in the school system but are available in private institutions. For children in rural areas though, the idea of private classes is almost unthinkable. Still, there is help.

Besides scholarships, CLA also offers various classes at temples and teachers' homes in the provinces to support traditional arts education and equip youths with skills they can use to live a better life.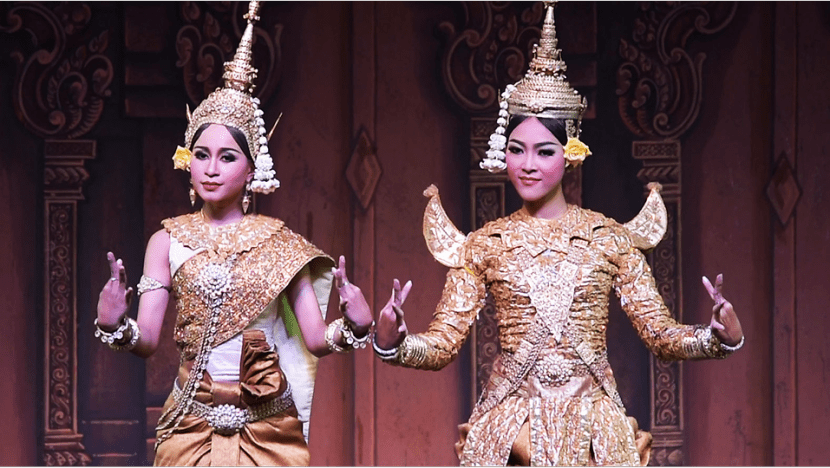 Srey Pov has six full-time employees and 16 part-time staff to help her grow the business. "Nobody has done it before. The income is also very good because I offer my services as a package. It starts from US$3,000. We can cover 10 ceremonies in a month. So the income is around US$ 30,000 per month," she said.

"Smot has changed my life."

Without the skills, Srey Pov said she might have dropped out of school like her friends and ended up at a garment factories. But the old art form has enabled her to own a business and travel the world. "I had a change to go to the US, Australia, China, India and many other countries. I can see the world."

"A BRIDGE OF RELATIONSHIPS"
Over the past 18 years, CLA has grown to support thousands of children, master artists and assistant teachers across the country. Its cultural performance programme alone has provided more than 170 jobs for artists in 2014-2015.

"These young people are mostly from the slums, disadvantaged, and had no money to realise their dreams," Arn said, referring to dozens of performers, singers and musicians who work at CLA's open-air theatre inside Phnom Penh's National Museum.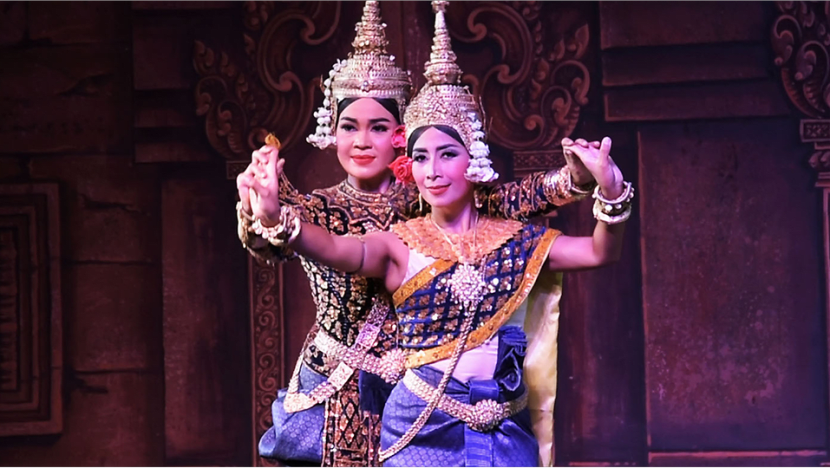 Known as Plae Pakaa, meaning fruitful in Khmer, the traditional performance programme has brought back a series of rare classical and folk dances. It has become one of the top-rated tourist attractions in Phnom Penh and has recorded a steady increase in audience numbers, from 7,700 in 2012 to 9,800 in 2015. Last year, Plae Pakaa generated more than US$125,000 in revenue.

"Young artists are making a decent living. They don't have to survive the way the old masters did," Arn said.

But he will not stop there. According to Arn, CLA and the Ministry of Culture, Youth and Sport are working together to introduce arts and music in the school system. "We may start a pilot project at Sisowath School first. If that's successful, we'll raise money to develop the project."

For Arn, arts not form an integral part of Cambodia's culture and national identity but also serve as a regional peace-maker.

"I keep telling my students to use arts to promote peace and friendship with neighbour countries. We can use arts as a bridge of relationships to promote peace and stop hatred in Southeast Asia. Use arts to heal ourselves, to transform Cambodia so the world knows us a country that is full of smiles, honesty and peace, not the killing fields."