AI boom no longer a false promise, as China tackles talent shortage
This is the second of a three-part series where CNA looks at China President Xi Jinping's policies, as he seeks an unprecedented third term in power at the upcoming 20th Communist Party Congress.
BEIJING: Over the past year, eight-year-old Ma Mingjie has taken on a new after-school activity, participating in an online course for children on artificial intelligence (AI).
The primary three student spends about 40 minutes daily, learning simplified coding and software programming through cartoons and games as part of the lessons.
Mingjie is part of China's segment of young people being equipped with the requisite skills, as the country seeks to overcome its shortage of talent in the field of AI - all part of its plans to become the world leader in the sector by 2030. 
The world's most populous country has ambitions to create a US$150 billion AI industry by the end of this decade.
When industries related to the sector which China considers a key strategic interest are accounted for, this amount rises to US$1.5 trillion.
China currently ranks behind just the United States (US) in the field, according to Stanford University's AI vibrancy index last year.
But despite its late start, analysts say the country has made strides to close the gap since 2017, when the state council announced a development plan to achieve China's AI ambitions. 
Last year, China had the most AI patent applications and journal publications in the world.
This push also comes amid calls by China's leadership for the country to be more self-reliant as its tech war with the US continues.
The Biden administration recently stepped up export controls for AI and semiconductor chips to China.
NURTURING YOUNG TALENT 
Education has been key in the country's push towards being a leader in the AI field.
"I think artificial intelligence will be inseparable from our lives in the future and he enjoys it, so why wouldn't I support him," said Mingjie's mother, 36-year-old Zhang Lina.
"It will be helpful if he decides to specialise in it in the future. But even if he doesn't, it also helps with other aspects of learning."
Ms Zhang added that offerings in the sector have grown in recent years and become increasingly popular with many children.
"Earlier on, (the industry) was rather messy. At the time, organisations promoting their classes were not very professional, because they … originally taught English or other courses, and were not specialised," said Ms Zhang.
China has moved to introduce AI into primary and secondary school curricula and seen more colleges rolling out AI-related majors.
Private firms and education institutions in China are also collaborating.
 
Mr Zeng Pengxuan, founder and chief executive officer of Walnut Education, which offers AI and coding courses to children, said that half a decade ago, parents still viewed programming as something just for college students. 
 
However, the wide use of AI in everyday life has increased awareness of the industry and helped change perceptions, he said.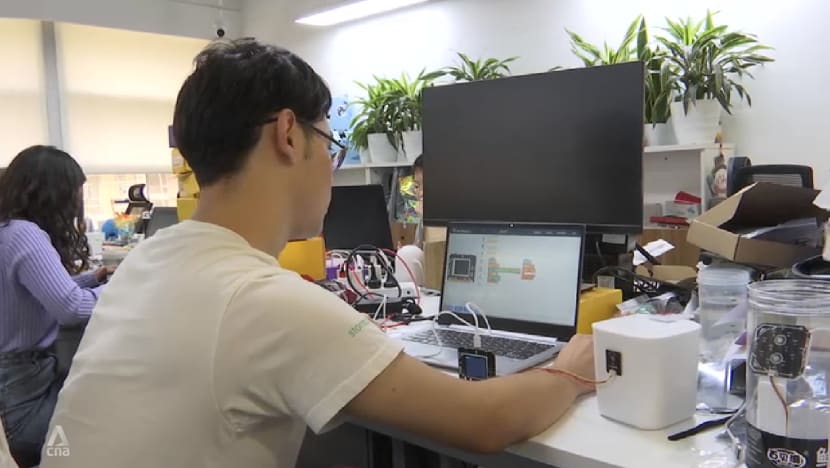 His company now has four million students across the country and has recently launched its courses in Singapore, with plans to expand to Southeast Asia and beyond.
"Overall, the field of science and technology education is still relatively new and its space for growth is relatively large," said Mr Zeng, who started the firm in 2017. 
"The world will need more engineers, more children and parents who understand technology."
HURDLES REMAIN
Despite the shift in perception and the improved education landscape, challenges remain in the interim as China's next generation AI work force takes shape.
A key driver of AI adoption in China are small enterprises, which often find it difficult to attract the right talent.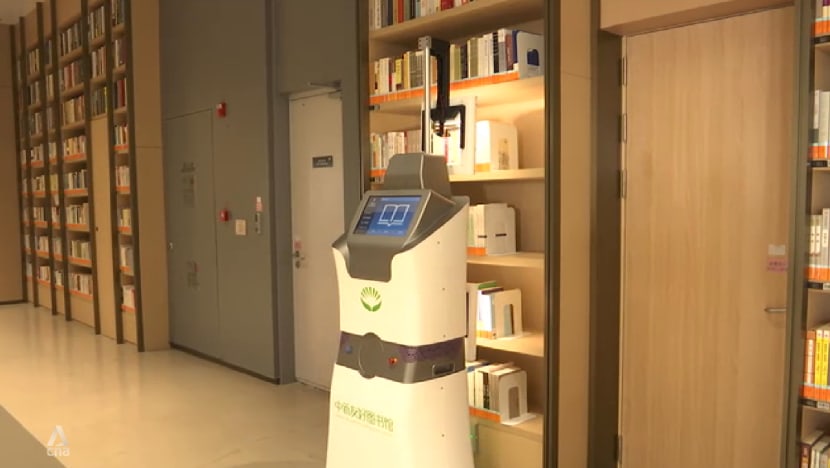 This is partly due to the nature of their operations, explained Ms Zhang Jinda, deputy secretary-general of Zhongguancun Shuzhi AI Industry Alliance.
 
"The demand for talent in small and micro enterprises is often higher, because one person may have to take up a job which requires him to perform many roles," said Mr Zhang, whose organisation was set up in 2020.
"Such multi-faceted talent is rare, so these firms have to provide the training themselves."
But retaining talent is also an issue given the unstable development of smaller firms, with market expansion and securing funding also key challenges.
 
The alliance recently started a programme in hopes of helping AI start-ups address these obstacles, as many have also been affected by the COVID-19 pandemic and China's slowing economy.