China faces headwinds in clean energy plans
This is the first of a three-part series, in which CNA looks at China president Xi Jinping's policies as he seeks an unprecedented third term in power at the upcoming 20th Communist Party Congress.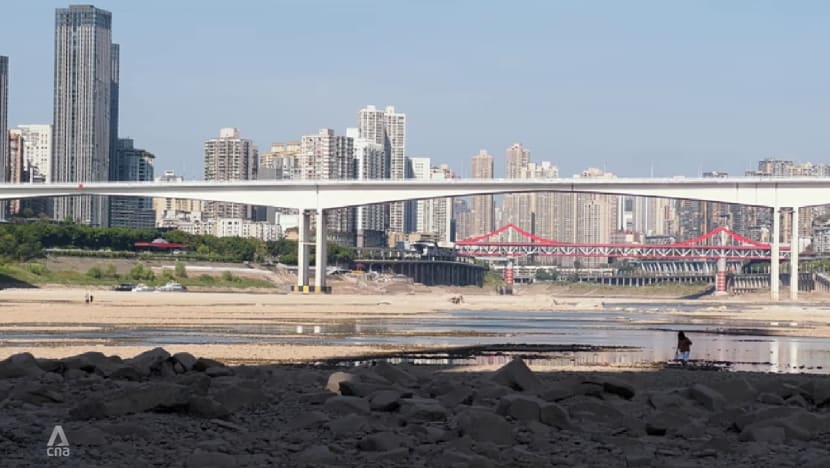 CHINA: Extreme weather and economic headwinds have highlighted challenges for China as it chases its long-term clean energy targets.
The country plans to double its wind and solar capacity by 2025 and have renewable energy constitute about a third of the power supply to the national grid. These goals are part of its aims to reach peak carbon emissions before 2030 and be carbon neutral by 2060.
The ambitious plans were announced by President Xi Jinping at the United Nations General Assembly in 2020. However, China's continued reliance on fossil fuels and extreme weather conditions have sent mixed signals about its clean energy transition.
Environmental non-governmental organisation Greenpeace recently found that while coal investment in the Guangdong province has dropped, investment in fossil fuel projects has risen by a fifth. 
This is despite places like Guangdong being an economic powerhouse, which should mean the availability of more resources to innovate and experiment with transitioning to a cleaner energy system, said Ms Qiu Chengcheng, a climate and energy campaigner with Greenpeace East Asia.
She added it seems Guangdong is looking to fossil gas as a "late-stage transition fuel", as it wants to ensure its energy security even as it has pledged to cut coal.
"It will be a vicious cycle if you're just going to put on more fossil fuels exacerbating climate change," she said.
The increased investment in fossil fuel projects was also seen in other places in China, going up by 5 per cent annually since 2020 in Zhejiang province, and 19.9 per cent annually in Shanghai. 
WEATHER WOES
China's pursuit of its clean energy targets has also been hampered by extreme weather this year, with a historic drought and heatwave drying up rivers and affecting hydropower output in the country's southwest.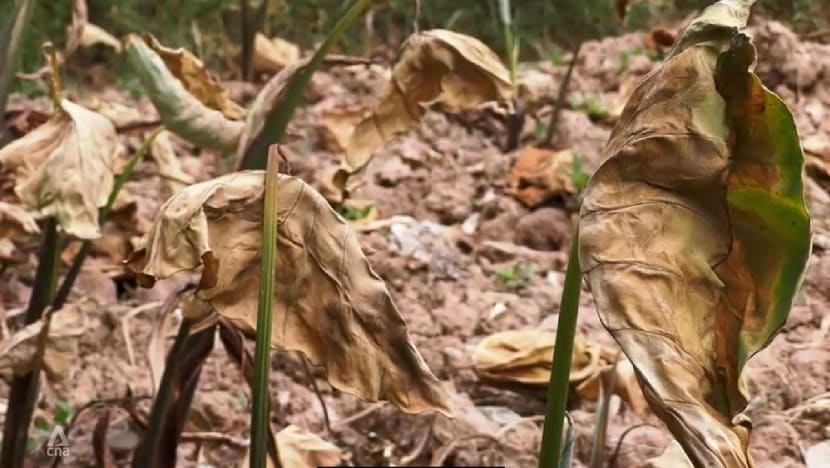 This has forced cities to fall back on China's energy mainstay, coal, to generate power, while imposing rolling blackouts and shutting factories to conserve energy.
Last year, Guangdong also called on some office buildings, malls and households to cut electricity use after a power crunch caused by a heatwave.
The weather events have highlighted the importance of renewable energy and the need for multiple sources of it, said Ms Luyue Tan, senior carbon analyst from financial data firm Refinitiv (LSEG).
"For example, some hydropower companies have started to see solar panels as a good option, which they could put in force and to solve some emergency issues," she said.
It also sends a visible signal to people in the province about the threat of climate change, added Ms Tan.
LACK OF SUPPLY, FOR NOW
While analysts say China is likely to hit its renewable energy generation target, getting there will take time.
Supply is limited for now, said Mr Michael Lei, assistant technical director of mixed development Taikoo Hui Guangzhou, which runs fully on renewable energy.
"Green energy is actually limited now. There isn't a lot of solar power or wind power and there are many enterprises who want to use this energy, including those in industrial manufacturing, and now, like us, in the commercial sector," said Mr Lei.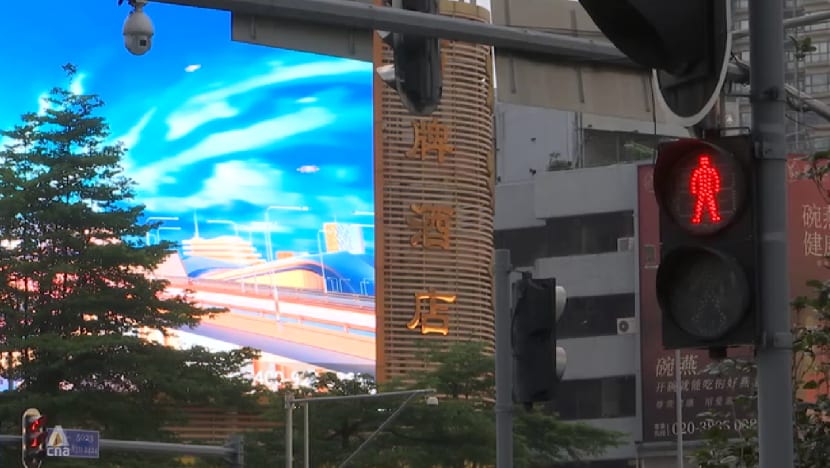 Comprising a mall, two office towers and a hotel, the development claims to be one of the first in the Guangdong province to be "net zero carbon". It made the switch in July last year, after the provincial government allowed enterprises to buy renewable electricity from a registered energy provider. 
Mr Lei said negotiating enough renewable energy supply to power the development was a challenge.
Another concern is the higher costs of renewable energy, though there are hopes this can change as China expands its clean energy capabilities.