'Xi Jinping's guy': China's new premier Li Qiang, loyalist who oversaw Shanghai COVID-19 lockdown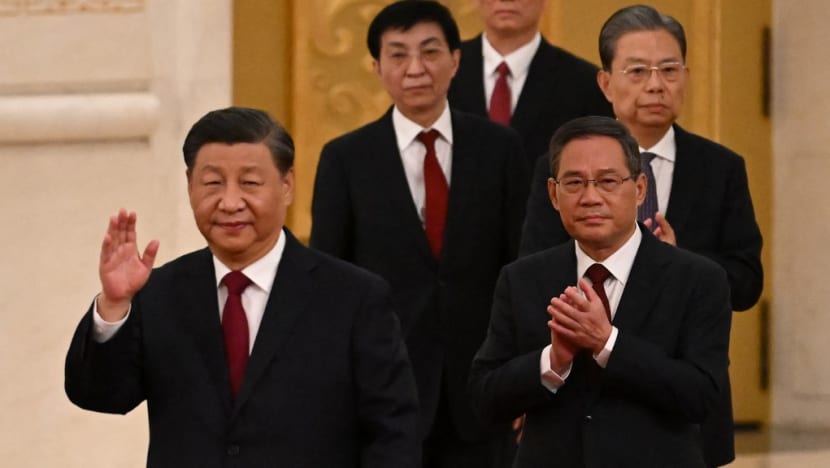 BEIJING: When Li Qiang followed President Xi Jinping into the Great Hall of the People in Beijing last October, as his number two on the seven-man Politburo Standing Committee, it became clear that he was the top choice to be China's new premier.
A close ally of the president, Li oversaw Shanghai's grinding two-month COVID-19 lockdown last year as party boss of China's commercial hub.
As China's new premier, he will be in charge of managing the world's second-largest economy.
Born in Wenzhou in the eastern province of Zhejiang, Li started working at an irrigation station when he was 17 years old. That was in 1976, the final year of Mao Zedong's Cultural Revolution.
Li entered Zhejiang Agricultural University in 1978, the year that campuses were reopened in China and competition for places was fierce. He later was awarded master's degrees from the central party school in Beijing and Hong Kong Polytechnic University.
In 1983, he got a clerical position in the Communist Youth League and within a year, he was promoted and put in charge of youth work in the local county.
Li then worked his way up through the provincial bureaucracy.
In 2002, he was appointed party boss of Wenzhou. At 43 years old, he was the youngest person to take up the position in more than three decades.
It was in Zhejiang, home to some of China's biggest private companies, where Li and Xi built their personal bond.
Li was Xi's chief of staff – a role for the most trusted confidants – from 2004 to 2007 when Xi was party chief of Zhejiang.
Li's promotion to the governor of the province in 2013, the year Xi became president, meant he had been put on the path by Xi to be groomed for bigger roles.
In 2015, Li accompanied Xi on a visit to the United States to meet then-president Barack Obama. In Seattle with Xi, Li gave a speech calling for more cooperation between Zhejiang and US firms.
When Xi removed several officials in Jiangsu province as part of a corruption crackdown and needed someone trustworthy to fill the political vacuum, he sent in Li in 2016, elevating him to provincial party chief.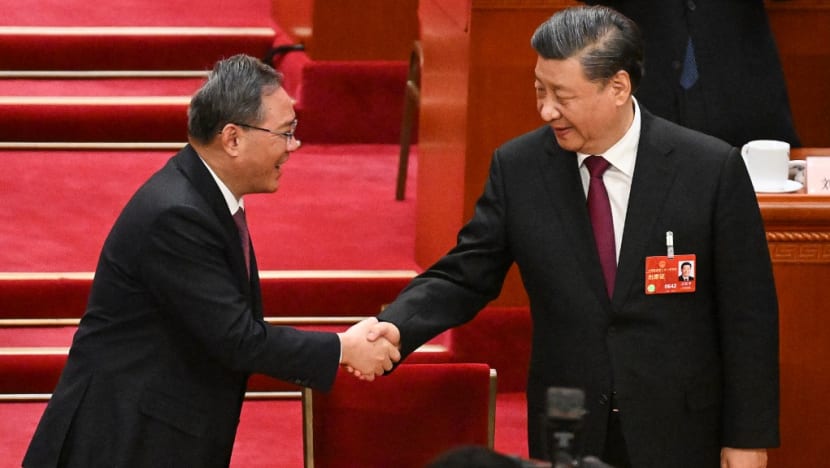 SHANGHAI A STEPPING STONE
As the top official in China's commercial hub and its most populous city, Li's position as Shanghai party chief has traditionally been a stepping stone towards a top-two role in China's power structure, including for Xi himself.
Li became a target of some social media ire that made it past censors during the COVID-19 lockdown that caused major disruptions to Shanghai's economy and drew anger from many of its 25 million residents.
During Shanghai's lockdown, Li repeatedly appeared in state media visiting residential compounds and hospitals.
Making his rounds, he reiterated the party's line: "We must resolutely implement the spirit of the important instructions by Party Secretary Xi Jinping and steadfastly persist in the dynamic-zero approach."
But while numerous local-level officials have seen their careers derailed by coronavirus outbreaks on their watch under China's strict zero-COVID policy, they did not share Li's stature or history with Xi.
Leadership watchers say Li's closeness to Xi is both a strength and a vulnerability - while he has Xi's trust, he is beholden to his long-time patron.
Trey McArver, the co-founder of consultancy Trivium China, said Li is likely to be much more powerful than his predecessor.
Xi expended significant political capital to get him into the role, given the Shanghai lockdown and Li's lack of central government experience, McArver said.
"Officials know that Li Qiang is Xi Jinping's guy," he added.
"He clearly thinks that Li Qiang is a very competent person and he has put him in this position because he trusts him and he expects a lot of him."
PRO-BUSINESS STANCE
People who have interacted with Li say they found him practical-minded, an effective bureaucratic operator and supportive of the private sector.
Li was known for pushing greater economic integration of the Yangtze River Delta region as well as overseeing an expansion of Shanghai's free trade zone that now houses US automaker Tesla's China factory, as well as a slew of semiconductor and advanced manufacturing firms.
One Shanghai-based entrepreneur said he was surprised when Li responded to an unsolicited letter seeking help.
"He attended to our case and cleared the unnecessary regulatory obstacles for us, even though we were just a small private company," said the business owner, declining to be named given the sensitivity of discussing politics in China.
Zhou Dewen, who represented small and mid-sized enterprises in Wenzhou said Li came across as open-minded and willing to listen.
"He took a liberal approach of granting private companies default access to enter the market, except when explicitly banned by law, rather than the traditional approach of keeping private companies out by default," said Zhou.
Still, several observers said there are limits to what Li will be able to do, since Xi has steadily tightened Communist Party control.
"Li can make some repairs here and there, but he won't tear down the wall and build something new," said Chen Daoyin, former associate professor at Shanghai University of Political Science and Law, and now a commentator based in Chile.
Li is also the first premier in three decades to have no previous central government nor west China experience.
His predecessors – Zhu Rongji, Wen Jiabao and Li Keqiang – spent five years as executive vice-premier before being elevated to the top economic job.
Source: South China Morning Post/Reuters/gs(mi)