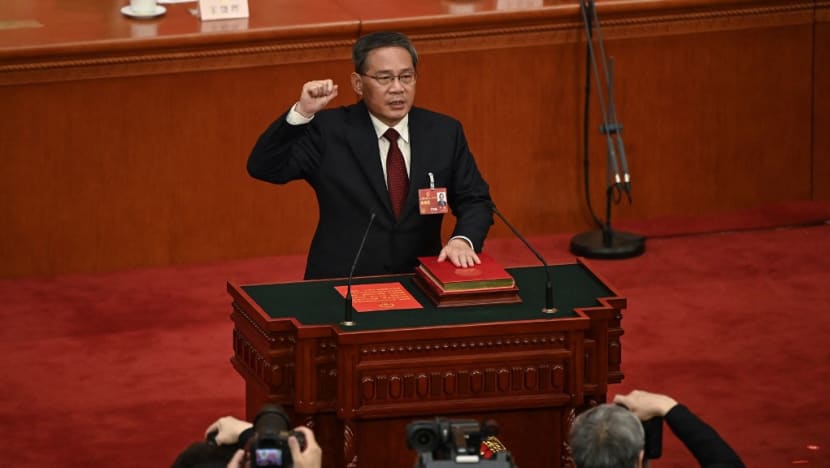 Widely perceived to be pragmatic and business-friendly, Li faces the daunting task of shoring up China's uneven economic recovery after three years of COVID-19 curbs, weak confidence among consumers and the private sector, as well as global headwinds.
He takes office amid rising tensions with the West, including US moves to block China's access to key technologies and as many global companies diversify supply chains to hedge their China exposure, given political risks and the disruptions of the COVID-19 era.
China's economy grew just 3 per cent last year, and on the opening day of parliament, Beijing set a modest 2023 growth target of around 5 per cent, its lowest goal in nearly three decades.
Li Qiang is the first premier since the founding of the People's Republic never to have served previously in the central government, meaning he may face a steep learning curve in the initial months on the job, analysts said.
Expectations are based on his credentials as party chief of the country's largest city Shanghai and governor of neighbouring Zhejiang province - a hub of small- and mid-sized businesses - as well as and perhaps more importantly, his close ties with Xi.
A native of Zhejiang, Li's working relationship with Xi began in the 2000s when the latter was appointed party chief there. Following Xi's eventual move to Beijing, Li was promoted to Zhejiang governor in 2013, the No 2 role in the provincial government.
Three years later, Li was appointed party chief of Jiangsu province, an economic powerhouse on the east coast of China, before becoming the party boss of Shanghai.
As with his previous posts, Li pursued pro-business policies in Shanghai. In 2018, electric car producer Tesla announced it would build in Shanghai its first factory outside the United States. It broke ground half a year later as the first wholly foreign-owned automaker in China.
His reputation was also defined by the enforcement of lengthy COVID-19 lockdowns in Shanghai, which were criticised as excessive.
Li will make his closely watched debut on the international stage on Monday during the premier's traditional question-and-answer session with the media after the parliamentary session ends.
Xi, 69, has installed a slate of loyalists in key positions amid the biggest government reshuffle in a decade, as he further consolidates power after being elected president for an unprecedented third term on Friday.
Numerous other Xi-approved officials are due to be confirmed on Sunday including vice premiers, a central bank governor and other ministers and department heads.