Commentary: Will new Chinese premier Li Qiang be a yes-man or a Xi Jinping whisperer?
Li Qiang's meteoric rise has been attributed to political loyalty and his personal connection to President Xi Jinping. Having Xi's trust could mean more autonomy to steer China's economy, says Bo Zhiyue.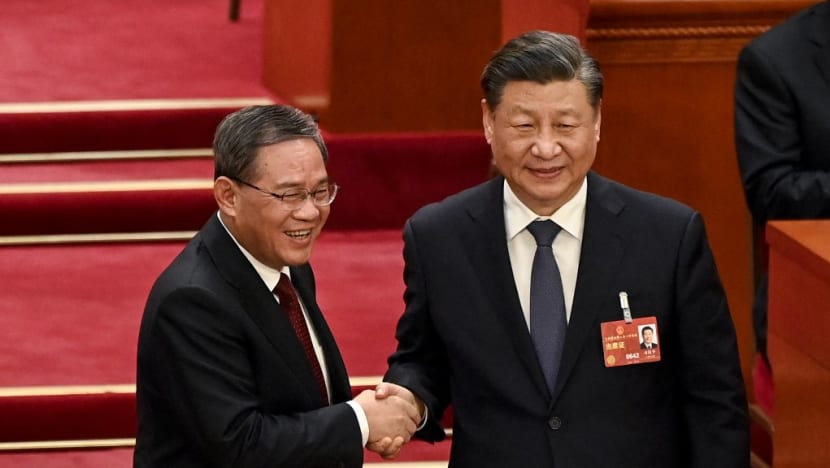 WELLINGTON: As widely expected, Li Qiang - freshly promoted to number two in the Chinese Communist Party hierarchy in October 2022 - was named premier by the 14th National People's Congress on Saturday (Mar 11).
Li Qiang will be in charge of the State Council, China's Cabinet, for the next five years. A confidant of President Xi Jinping, Li Qiang was the Shanghai party secretary who oversaw the painful two-month zero-COVID lockdown in 2022.
Li Qiang's ascension is a sign of Xi's consolidation of power with loyalists, given Li Qiang's lack of central government experience. Except for founding premier Zhou Enlai, Li Qiang is the only premier in the history of the People's Republic of China since 1949 who has not been a vice premier previously.
As the man responsible for steering the world's second-largest economy in a fast-changing international and domestic environment, the question for many is this: Will Li Qiang be a yes-man or could he be a Xi Jinping whisperer?
XI JINPING'S TRUSTED RIGHT-HAND MAN
Li Qiang's meteoric rise after Xi became general secretary of the Communist Party in 2012 points not just to political loyalty but also his personal connection to Xi - a relationship that runs decades deep.
Li Qiang became a key member of Xi's inner circle, part of the "Zhejiang Gang", after serving as his chief of staff from 2004 to 2007.
Li Qiang started his political career in the Youth League system in 1982, rising through the ranks in Zhejiang in the next two decades to become the party boss of Wenzhou, one of the most dynamic prefectures in the province. When Xi as party secretary of Zhejiang was looking for a secretary general of the Zhejiang Provincial Party Committee in 2004, Li Qiang became his top choice.
After Xi became national party leader, Li Qiang was made acting governor of Zhejiang in December 2012 and governor in January 2013, party secretary of Jiangsu in November 2016, and party secretary of Shanghai in October 2017.
In the last three Party Congress sessions, Li Qiang went from alternate member in 2012, to Politburo member in 2017, leapfrogging his way into the Politburo Standing Committee - the seven-man apex of power - just below Xi in rank in 2022.
This is because of, not despite, the punishing Shanghai lockdowns. Li Qiang demonstrated loyalty when it mattered.
In the first two years of the pandemic, Li Qiang managed the largest metropolitan city well and Shanghai's economy was not seriously impacted. But with Xi's direct personal intervention in the spring of 2022, Li Qiang practically decimated the city's economy with considerable social and humanitarian costs to execute Xi's zero-COVID policy.
MORE AUTONOMY THAN PREDECESSOR LI KEQIANG
But having Xi's trust also means Li Qiang has his boss' ear. It is likely that he was the one who convinced Xi of the validity of abandoning the zero-COVID policy in November 2022 so that he could restart China's economy in March 2023 as premier.
It is also likely that if Li Qiang is considered deeply trustworthy, he might be given more autonomy to do his job, especially when compared to his predecessor Li Keqiang who Xi saw as being from a rival faction and sidelined in recent years.
With this autonomy, Li Qiang might be able to restrain the Chinese government from overeager market interventions, allow the gradual establishment of a business-friendly legal environment, and boost confidence for foreign investment and trade. He could be in a position to push for economic reforms that stalled under Li Keqiang.
Though he has no experience in the central government, Li Qiang proved to be a pro-business, tech-minded provincial leader.
When he was governor of Zhejiang, he promoted information economy and small towns with special characteristics. He was a strong supporter of private entrepreneurs and enterprises such as Jack Ma's Alibaba and Wahaha Group's Zong Qinghou. In Jiangsu, he was focused on technological innovation and talked about the development of high-tech enterprises and the integration into the global industrial division of labour.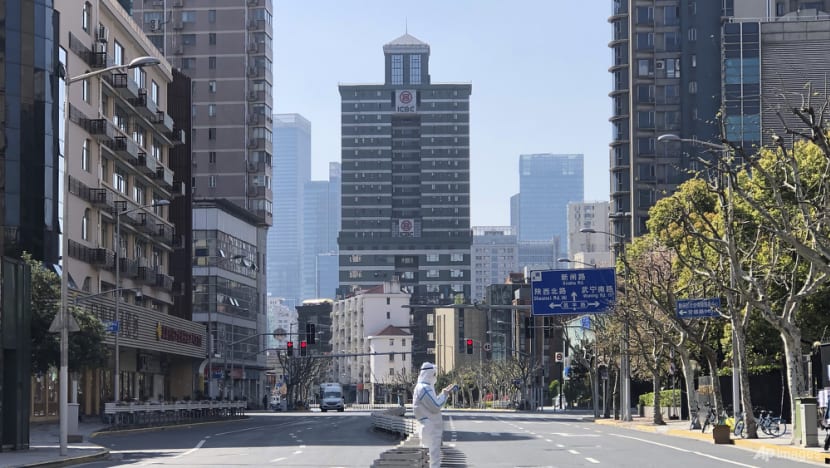 As Shanghai leader, Li Qiang was very much interested in its development as an international metropolitan city and the development of Yangtze River Delta region as a major engine of growth in China in a globalised world. And it was on Li Qiang's watch that Elon Musk set up Tesla's first overseas mega factory.
However, one has to be cautious about being overly optimistic about Li Qiang's presumed autonomy and capabilities. Like in Shanghai in 2022, Li Qiang would not hesitate to change his policy overnight for his own political survival.
WHAT THIS MEANS FOR ASIA
If Xi does accord more autonomy to Li Qiang on economic matters, this would certainly be seen as great news for domestic and foreign investors. Once China goes back to business as a market-oriented and market-friendly economy, outflow of capital will likely stop and foreign investment will return.
Asian economies stand to benefit since China is a major - if not the largest - trading partner for many, especially those that have heavily relied on a global supply chain with China as the manufacturing centre.
There could still be potential conflicts between Xi and Li Qiang over the next five years because of their different policy orientations. Xi is likely to continue to pursue his policy of common prosperity at the expense of the private economy, while Li Qiang could follow through Li Keqiang's policy of supporting private entrepreneurs.
However the relationship between Xi Jinping and Li Qiang evolves, it is imperative that they work together to steer China out of the middle-income trap, by boosting the economy through genuine structural reforms and further opening to the world based on the rule of law.
Professor Bo Zhiyue is founder and president of the Bo Zhiyue China Institute, a consulting firm providing services to government leaders and CEOs of multinational corporations, and an author on China's elite politics.