China's plan to tackle social inequality sees fresh push, despite early shocks
This is the last of a three-part series where CNA looks at China President Xi Jinping's policies, as he seeks an unprecedented third term in power at the upcoming 20th Communist Party Congress.
BEIJING: China's plan to address social inequality could be back in the spotlight after it faded in prominence following a wave of regulatory changes.
Those changes spooked markets as the country faced economic headwinds.
The plan, known as Common Prosperity, aims to narrow the country's wealth gap after decades of capital-fuelled growth, and has been personally promoted by Chinese President Xi Jinping.
  
Analysts expect it to feature in the Chinese leader's report to delegates at the opening of the closely watched Communist Party Congress on Sunday (Oct 16), which will likely see him given a landmark third term at the helm. 
The Common Prosperity campaign is seen as a key part in China's efforts to achieve its second centenary goal of becoming a modern socialist country by 2049.
This follows Mr Xi's declaration last year that the country had eliminated absolute poverty, reaching its first centenary goal of creating a "moderately prosperous society in all respects".
At an economic meeting in August last year, Mr Xi made the call to regulate excessively high incomes and for businesses to contribute more to society.
 
This came with sweeping crackdowns across different industries, including regulatory changes in the technology sector, and new rules that sought to rein in the debt of real estate developers. 
 
The campaign also extended to cultural life, such as a clamp down on "chaotic" fan culture and "sissy men" celebrities, which officials said promoted "toxic idol worship" that would "poison the minds" of young people.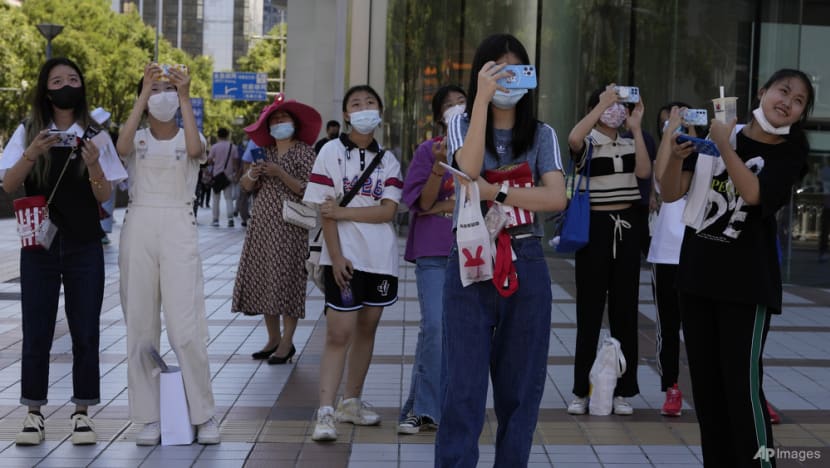 The swift crackdowns on businesses sparked concern among investors as it wiped out some industries, while driving high-net-worth individuals to park their assets abroad. 
CRIPPLING INDUSTRIES
A ban on after-school tutoring, for instance, effectively crippled the US$100 billion industry, as part of China's double-reduction education reform to reduce students' stress from schoolwork and extra classes outside. 
Career development advisor Chen Duanfa said the policy's sudden introduction forced many tutors to turn elsewhere for stability.
In the past year, he has seen a surge in queries from private tutors looking to work in international schools. 
  
"Some teachers may consider how they have work experience in large tutoring companies, like New Oriental Education and Technology, and are thinking of how they can get a job in an international school," said the 36-year-old, who works for an international school in Hangzhou and runs a WeChat account offering career advice to over 9,600 followers. 
He added that some tutors are also taking the opportunity to improve their credentials by going overseas to study.
MOVING THE MONEY
Also moving abroad are China's super-rich, along with their assets. 
  
According to investment migration consultancy Henley and Partners, about 10,000 high-net-worth Chinese are looking to leave China this year, taking assets worth US$48 billion with them.
Ms Bebe Wang, who is the executive director of migration agency Good Universal Business Consultancy Gateway Corp, said she has seen an increase in the number of queries since end-2021, with an increasing number coming from the upper middle class.
  
Apart from China's tough zero-COVID policy, a crisis in the property sector is also driving them away, with the government's stance that homes should not be for speculation.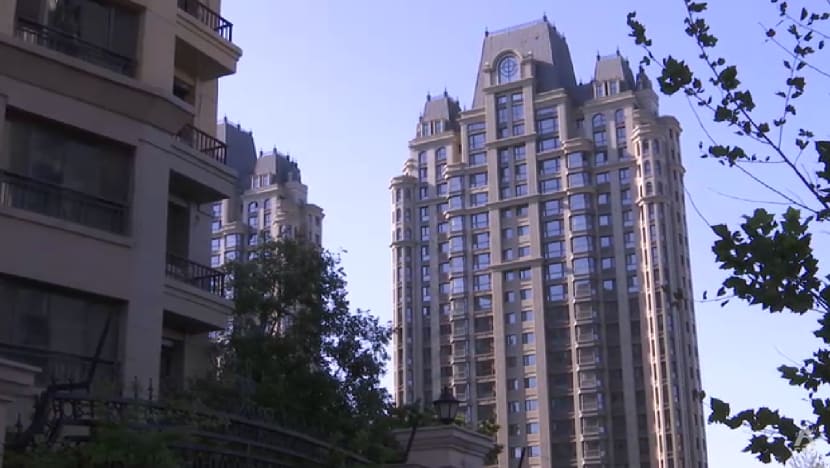 Ms Wang, who is based in Chengdu, added: "China's real estate market is still quite volatile, so people may also go abroad and invest in property. It is also a kind of risk diversification." 
NO MORE SHOCKS
Moving forward, analysts say China's pursuit of its Common Prosperity target could shift away from sudden regulatory changes, towards a more gradual process. 
  
"We've seen a much stronger focus in recent months on the long-term technocratic nature of current prosperity," said Eurasia Group's senior China analyst Neil Thomas. 
  
He cited a pilot demonstration zone in Zhejiang, where incremental policies have been introduced to narrow the income gap in one of China's wealthiest provinces by 2025. 
  
This differs from the regulatory shocks previously seen, which made tech giants like Tencent and Alibaba pledge billions to social causes in support of the vision.
Mr Thomas said a more gradual redistribution of economic resources between income groups and regions, through public services and welfare policies, can be expected.