commentary Asia
Commentary: 1,000 days in office, growing intolerance may be Jokowi's Achilles heel
Notwithstanding strong performance on many fronts, curbing hardliners will still be the key challenge for Joko Widodo's government. More than past the halfway point, Deasy Simandjuntak assesses the performance of the Indonesian government.
SINGAPORE: Indonesia President Joko Widodo passed his presidency's halfway mark this year. Indonesia's seventh president, Jokowi, as he is known, had won 53 per cent of the vote against his opponent Prabowo Subianto, who garnered slightly more than 46 per cent in the country's most hotly contested presidential election in 2014.
Coming into office pledging to be an agent of change, Jokowi made huge promises – to stand up for his country, to put in place a new economic order, and to improve the lives of all Indonesians.
He made a controversial vow to reduce fuel subsidies. He wanted to boost infrastructure, as well as to improve education and access to healthcare. He wanted to foster a business friendly environment, without letting foreign companies reign free.
Mr Widodo was not afraid to put down concrete targets either. He announced a target of 7 per cent economic growth for Indonesia and a goal of adding 35,000 mw of electricity to Indonesia's power supply, both by 2019.
While the president's economic reform programmes have begun to show positive results, his chances of re-election in two years' time will depend also on his capacity to counter hardliners and curb sectarianism. On this count, his recent moves have put him on a very strong footing.
CHALLENGERS
Some believe that Jokowi's ally Mr Basuki Purnama's defeat in April's Jakarta gubernatorial election and his imprisonment for blasphemy must signal a decline in Mr Widodo's popularity, especially among Muslim voters. The victory of Anies Baswedan, backed by many hardliners, seem to reflect the leverage of fundamentalist groups who openly oppose the president's stance of tolerance.
But this president has shown that he will fight back. If anything else, he has moved swiftly to curb the influence of these hardliners. In May, he moved to ban Hizbut-Tahrir, an Islamist organisation aiming to establish a caliphate in Indonesia.

Shortly after, the president said that he would "clobber" groups who seek to replace Indonesia's state ideology Pancasila and the Constitution, both of which promote pluralism. He also formed a task force to reinforce Pancasila principles in school curricula.
"There is no room for radicals," he said recently in one interview. Many support these measures, including the country's largest Muslim organisations, Nahdlatul Ulama and Muhammadiyah.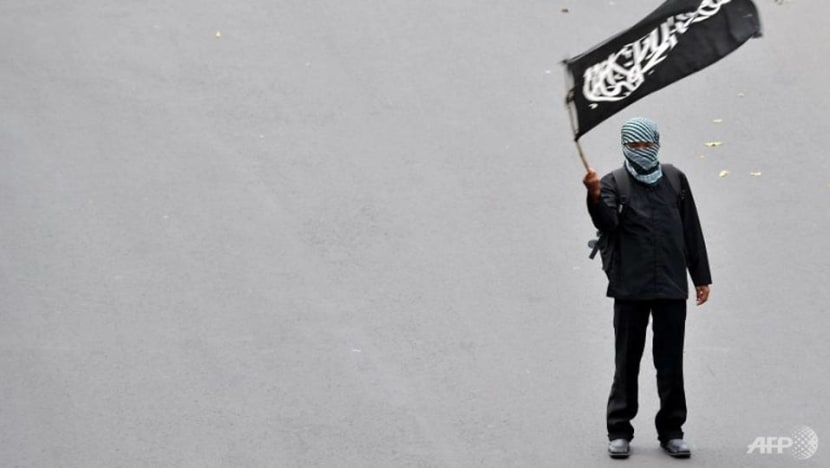 Then, there is the political reality of Ahok's loss that Jokowi has to come to terms with. Anies was backed by the party of Prabowo Subianto, a likely front contender for the 2019 presidential elections. Some say the Jakarta gubernatorial elections reflects Prabowo's rising popularity and Jokowi's wane.
But polls tell us otherwise. Many potential voters seem to still favour Mr Widodo. A poll released in June by Saiful Mujani Research and Consulting showed that 67 per cent of respondents were satisfied with the president's performance. This is an increase from 59 per cent in 2016 and 51 per cent in 2015. When polled which frontline contender Indonesians might vote for, Jokowi's name came first, with 34.1 per cent of respondents saying they would vote for him, compared to Mr Subianto's 17.2 per cent.
BIGGER GOVERNMENT COFFERS
Some people say Jokowi's performance so far has been lacklustre, given the 5 per cent GDP growth Indonesia registered over the past two years.
I think it's far more important to look at the economic outcomes his government has achieved for Indonesians. Despite the 5 per cent GDP growth, which is considered low, the poverty rate has been reduced from 13.3 per cent in 2013 to 10.7 percent in 2016. The unemployment rate at 5.33 per cent is the lowest since 1999.
The Jokowi administration has also managed to improve Indonesia's fiscal situation. For one, the tax amnesty programme has improved the government's tax revenue position. A reported IDR1,209 trillion (US$76 billion) of assets liable for taxes was declared, exceeding the expectation of IDR392 trillion. JP Morgan calls the tax amnesty programme one of the world's most successful financial repatriation programme.
For another, Jokowi also kept his promise of cutting fuel subsidies, adding IDR 230 trillion to government coffers.
MORE FUNDS FOR EDUCATION, HEALTH AND INFRASTRUCTURE
With this added source of income, Jokowi has since doubled the infrastructure development budget from IDR178 trillion in 2014 to IDR347 trillion in 2017. The government is building roads to better connect parts of Indonesia and reduce transport costs, especially in border areas like Kalimantan, Papua and East Nusa Tenggara.
To improve sea connectivity, the government launched "sea tolls" in 2014, building more ports and opening six sea-routes connecting major areas in the Riau Islands (west), Jakarta and East Java (central), and Maluku and Papua (east). Seven more routes will be opened.

This project is reducing logistical costs by adding more ships and improving the synergy of shipping schedules and ports' logistics. As a result, prices of goods in Indonesia's eastern regions, which had seen little shipping in the past, have decreased by 20 to 30 per cent by some estimates.
The fuel subsidy cut also provided some of the funding for education and health. Since its inception, 7.7 million students from poor families received the Indonesia smart card, which gives them access to subsidised or free education. Around 169 million citizens have national health insurance and access to free healthcare at 25,000 clinics across the archipelago.
UNMET TARGETS
Despite these achievements however, the truth is some targets that Jokowi set have not been met. On the one hand, Jokowi had set so many ambitious goals that it would be a surprise if he managed to meet every one of them.

On the other, not meeting these goals may also reflect the growing difficulties Jokowi is facing in getting his policies implemented, including significant budget constraints, and the lack of local government capacity and coordination, which may be impeding infrastructure development in various regions.
For example, due to problems in building new power-plants and negotiating electricity selling-price, the government could thus far only add 1,717 mw of electricity per year, making the aim of adding 35,000 mw of electricity by 2019 quite impossible to achieve.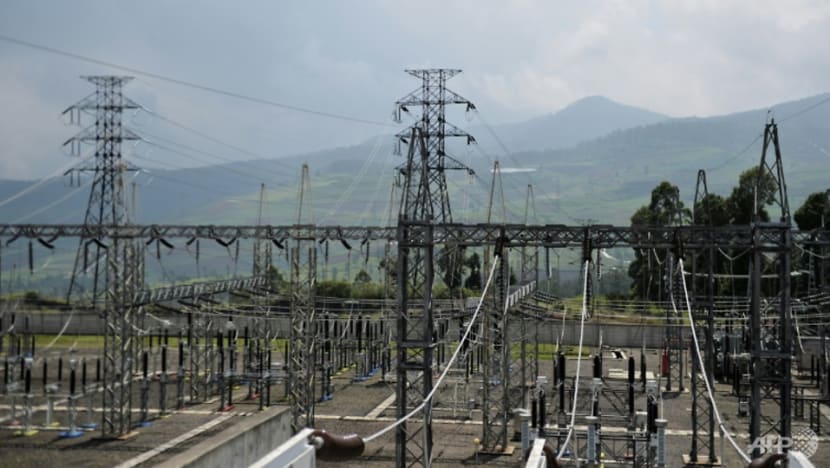 Furthermore, due to the long-term nature of their return on investment, these infrastructure projects have racked up a cool IDR1.067 trillion of debt, with little to show for. In addition, this year's inflation has increased electricity tariffs and prices of some food items. Expectedly, Mr Widodo's political opponents are capitalising on these issues to discredit his government.
Regardless of the many criticisms on his development policies, challenges posed by the trend of rising sectarianism could still be more perilous in the long run. The Jakarta gubernatorial elections show that opponents of pro-reform leaders are not above mobilising sectarian sentiments to gain power and this strategy has proven to work.
WHO WILL RUN IN 2019?
We can expect Mr Subianto, his Gerindra party and the Islamic-based Prosperous Justice Party to reuse the same strategy that delivered success in the Jakarta gubernatorial elections – which includes rallying the hardline segments of Indonesian society. In the lead up to the next presidential elections, Mr Subianto may also field vice-presidential candidates who might strike a chord with these groups, such as Mr Baswedan, or one of his rich and well-connected supporters such as Chinese Indonesian business tycoon Hary Tanoesoedibjo.
On Mr Widodo's part, he is likely to choose candidates who are experienced, respected government officials to run with him come 2019. These include Commander of the Armed Forces General Gatot Nurmantyo and Finance Minister Sri Mulyani.
The recent blasphemy case shows how effective the mobilisation of sectarian sentiments can be as a tool to overthrow pro-reform leaders, regardless of their achievements.
The president's chances of re-election will thus depend on his ability to maintain strong economic performance, while curbing sectarianism.
Deasy Simandjuntak is a visiting research fellow at the ISEAS-Yusof Ishak Institute.