commentary Asia
Commentary: Cards stacked against Jokowi in Indonesia's new political landscape
The battle lines have been drawn in the lead-up to the country's most hotly contested elections, as parties fight for Indonesia's heart and soul, say ISEAS-Yusof Ishak Institute's Deasy Simandjuntak.
SINGAPORE: As Indonesia faces its election years of 2018 and 2019, experts have begun speculating whether the rift between the government and the forces riding on conservative Islam would widen.
It seems certain that hardline groups will continue to whip up votes by mobilising conservative religious sentiments, as the political battleground for Indonesia heats up.
In June this year, 171 administrative regions of the archipelago will simultaneously hold gubernatorial and mayoral elections. Next year, Indonesians will go to the polls to select members of parliamentary and its next president.
The local elections this year will no doubt serve as a political barometer for the latter.
In turn, the latter will set the course for Indonesia's democracy going forward. 
Importantly, it will test whether President Joko Widodo's reforms and economic achievements can outweigh any strategy of mobilising sectarian sentiments his political rivals may resort to.
THE CARDS ARE STACKED AGAINST JOKOWI
Unfortunately for Jokowi, such a strategy was successfully employed in the last Jakarta gubernatorial election. 
A bitter sectarian campaign launched by Islamic hardline groups lost the election for then-incumbent Chinese-Christian governor Basuki Tjahaja Purnama (Ahok), who was also the president's closest ally, and led to his subsequent imprisonment for blasphemy.
Worse, it also unleashed new dynamics in the form of two massive anti-Ahok street demonstrations in November and December 2016, spearheaded by groups such as the notorious Islamic Defenders Front (FPI).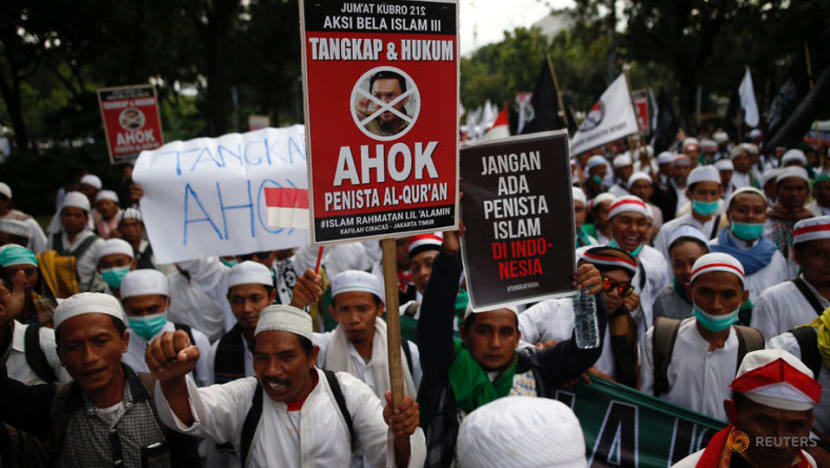 These mass rallies and the rampant spread of Islamist-inspired social media messages secured victory for Anies Baswedan, a candidate backed by many hardliners and the coalition of opposition parties consisting of Prabowo Subianto's Gerindra and the Islamic Justice and Prosperous Party (PKS).
It is worrying that hardline groups have gained entry into mainstream politics. 
Hardline groups are no longer fringe elements going against President Jokowi's government by using hate spin and fiery messages of religious radicalism.
They now find an ally in Mr Subianto, a man observers say represents powerful interests of old oligarchs who benefit from a wave of religious conservatism, being a former general of the New Order regime. 
Having been the fiercest and most credible contender to Jokowi during the 2014 presidential election, Mr Subianto is widely seen as a possible contender for the 2019 presidential election.
But the president has shown he will not back down.

Shortly after Ahok's sentence in May, Jokowi issued an amended regulation on mass organisations, making it easier for the government to ban groups deemed to be going against the state ideology of Pancasila and the 1945 Constitution which protects ethno-religious diversity.
The government also banned Hizbut-Tahrir Indonesia (HTI), an Islamist group aiming to establish a caliphate, whose banners were seen during anti-Ahok rallies.
Jokowi also effectively marshalled up friendly forces of his own, with the ban strongly supported by Indonesia's largest moderate Muslim organisations, Nahdlatul Ulama and Muhammadiyah.
But some say Jokowi has overreached. Although the HTI ban was welcomed, there are concerns the new regulation could be used by the government to muffle civil society groups deemed unfriendly. Jokowi's plan to re-inculcate Pancasila in schools has also been seen by some as harkening back to the New Order regime.
Regardless, the pre-emptive moves to stem the rising tide of hardline sentiments and limit the ability of political forces to capitalise on these have strengthened Jokowi's position for the coming 2018 and 2019 elections.
Indeed, they may have been prescient policy moves when the future use of such strategy indeed looks likely. Anies Baswedan's use of the word pribumi in his maiden speech to stir up nativist elements is sowing seeds of acrimony within Indonesian society.
Even if he doesn't run for the 2019 presidential election, he has effectively drawn the battle lines for those who do.

CAUSE FOR CONCERN
Ironically, the rise of religious conservatism has only been made possible by Indonesia's democratisation since the toppling of the New Order regime in 1998. Twenty years after, hardline-inspired views are gaining centre stage in Indonesian politics while Jokowi's moves to blunt their influence at times has been met with worries of stifling free speech and civil society.
To be fair, Jokowi has cause for concern. A survey by Jakarta-based pollster Alvara Research Centre in October 2017 showed that 29 per cent of 4,200 Muslim high-school and university student respondents said that they would not support a non-Muslim leader even if he were democratically elected.
Around 22 per cent in the same survey say they support the establishment of Sharia-based bylaws, while nearly 20 per cent support the establishment of an Islamic caliphate in the country. These results are especially worrisome since young voters - those under 35 - will make up around 50 per cent or around 100 million voters in 2019.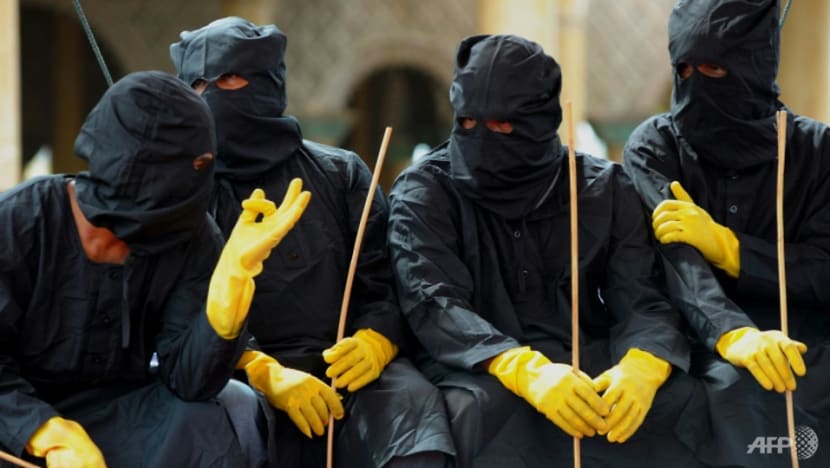 In a similar survey done on 1,200 professionals, almost 30 per cent of respondents say they would not support non-Muslim leaders, while 28 per cent say they support the establishment of Sharia-based bylaws. These findings stand at odds when 85 per cent say they consider Pancasila the most suitable national ideology for Indonesia.
Sectarian voting behaviour will be something to watch for as Indonesia approaches the 2018 local elections.  
KEY BATTLEGROUNDS
A few provinces willd be key battle grounds. West Java, with the highest number of potential voters and its proximity to the capital city Jakarta make the province's gubernatorial election a useful gauge of the strength of various political parties.
The signs there so far are positive. There, Gerindra and PKS, like in Jakarta's election, have formed a coalition, with an addition of PAN, which endorsed the incumbent vice-governor. 
But the most popular candidate is Ridwan Kamil, the mayor of Bandung, a man endorsed by the incumbent government's nationalist parties including Nasdem, Hanura and PKB, and Muslim party PPP, with a pro-reform agenda.
West Kalimantan, with its diverse population is another key province. Home to Dayak, Chinese, Malay and Javanese ethnic-groups as well as Christians, Catholics and Muslims, past elections were hotly contested. PDIP had announced its endorsement for the daughter of the incumbent Dayak-Catholic governor.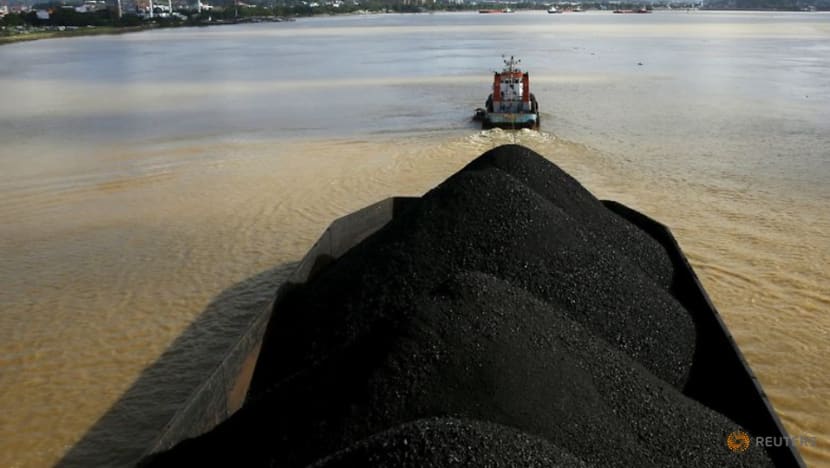 Meanwhile, a Muslim candidate has already called for Muslim constituents to only vote for Muslim candidates in the gubernatorial election. Surprisingly, he has been endorsed by Golkar, Nasdem, PKS, PKB and Hanura, four of which are government parties in the national level.
North Sumatra poses an interesting case, as PDIP has announced its endorsement for Djarot Saiful Hidayat, the former vice-governor in Jakarta who governed alongside Ahok. 
This is a smart move, seeing Ahok's popularity in that heterogeneous province. He faces former army general Edy Rahmayadi who is endorsed by Gerindra, PKS and Golkar in a competition that mimics the showdown in Jakarta.
2017 has seen hardline groups gain a foothold in mainstream Indonesian politics and Jokowi's government fighting to preserve tolerance.
With growing political factionalism and sectarianism likely to play out in many heterogeneous provinces in the 2018 local elections, it seems the battle lines have been drawn for the 2019 presidential and parliamentary elections.
Deasy Simandjuntak is a visiting research fellow at the ISEAS-Yusof Ishak Institute.