commentary Asia
Commentary: Nobel Peace Prize nomination for Hong Kong's Umbrella Movement a barometer of China's power
China may pressure Norway against granting the Umbrella Movement activists the Nobel Peace Prize but there are limits to its hard power, says one observer from the Singapore University of Social Sciences.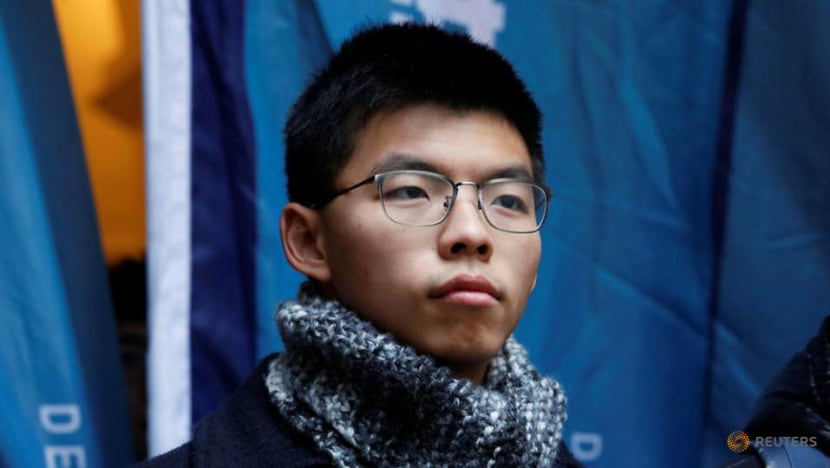 SINGAPORE: If you think the Nobel Peace Prize nomination for leaders of Hong Kong's Umbrella Movement is ludicrous, you probably have not heard of China's Confucius peace prize or its winners.

Established in 2010 by a group of Chinese as an alternative to the Nobel Peace Prize, the Confucius peace prize counts notorious autocrats such as Robert Mugabe and Fidel Castro among its winners.

It also counts among its 2017 candidates Cambodian Prime Minister Hun Sen and Philippine President Rodrigo Duterte.

Suffice it to say that the farcical award has made China a subject of ridicule, although the Chinese Ministry of Culture has since cut off ties to it.

The controversial award aside, the Chinese state has been actively growing its soft power - the ability to get others to do what you want through attraction - alongside the more conventional form of hard power, which uses economic clout or military might to coerce others into compliance.

Many countries have already had a taste of China's carrot-and-stick approach in their dealings with the economic powerhouse.

Just how powerful is today's China?
The unfolding of the Nobel Peace Prize selection process in the coming months may offer some clues.

NORWAY-CHINA RELATIONS: BETWEEN SALMON AND THE NOBEL

It is almost certain that China, which views the decision on the Nobel Peace Prize as interference in its domestic affairs, will pressure Norway against granting the prize to the Hong Kong nominees.
The committee of five that awards the Nobel Peace Prize is appointed by the Norwegian parliament and consists mostly of Norwegians from the key political parties.

Around February to March, the Committee draws up a short list of candidates and seeks advice from both Norwegian and foreign experts before announcing the winner in October.

The Nobel Committee's decision is a test of its independence, as well as whether China has indeed become "too big to fault", according to economist Ivar Kolstad, who opines that the Norwegian Nobel committee would not have awarded the peace prize to Chinese political activist Liu Xiaobo if given a second chance. 

The Umbrella Movement leaders may or may not get the peace prize for a variety of reasons not related to China's influence. But there appears to be more factors working against the Hong Kong nominees this time round.

Norway's relations with China had suffered since the Nobel Peace Prize was awarded to the late Liu Xiaobo in 2010.

Right after, China retaliated by freezing bilateral relations and talks with Norway.

Over the next six years, Norway's annual salmon exports to China plunged by 95 per cent, from 12,434 tonnes in 2010 to 598 tonnes in 2016. From 2011 to 2013, Chinese sanctions cut Norway's total exports to China by US$780 million to US$1.3 billion, or between 9 to 14 per cent.

Strained bilateral relations eased only from December 2016 when Norway's foreign minister visited China. The ninth round of China-Norway Free Trade Agreement negotiations that kicked off in 2008 finally took place in Beijing in August 2017.

Norway Prime Minister Erna Solberg, seen by domestic critics as bowing to Chinese pressure, gave a muted response to China's heinous treatment of Liu Xiaobo, who died of cancer while in custody.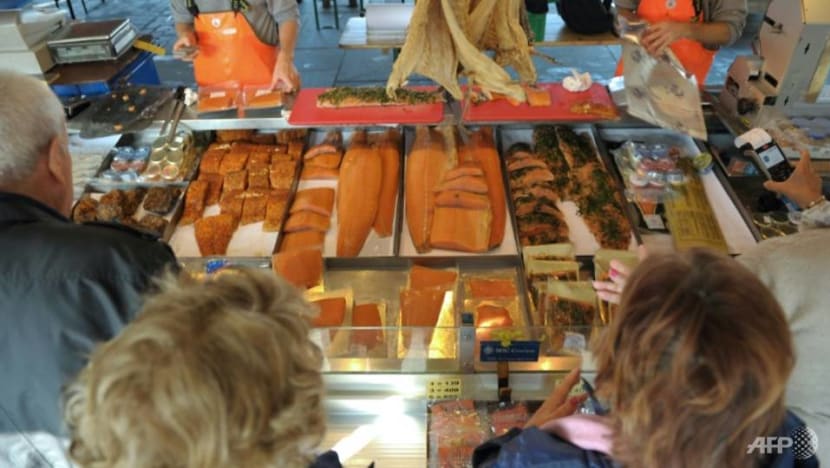 DAVID VERSUS GOLIATH: HONG KONG YOUTHS AND IDENTITY
While China has become increasingly adept at wielding its enormous influence to mould its trading partners' domestic and foreign policy, its formidable power seems to have fallen flat among the younger generation of Hong Kong residents.

From 2009, a longitudinal opinion poll conducted by the University of Hong Kong has shown a rise in the Hong Kong identity vis-à-vis the Chinese identity.

The latest results released in December 2017 reveal that the percentage of respondents who see themselves as "Hong Kongers" significantly outnumbers that of those who see themselves as Chinese by 25 to 37 per cent.

This growing trend is especially pronounced among Hong Kong youths aged 18 to 29, who also feel unhappiest with Hong Kong's development in 2017 and most pessimistic about the year ahead.

Many Hong Kong residents also do not see themselves as citizens of China.

This speaks volumes about how China's all-out efforts to instill national pride, ranging from patriotic education to legislation that criminalises the mocking of its national anthem, have failed to make inroads in the former British colony two decades after its return to Chinese rule.

Incidentally, Hong Kong youths were the main participants of the Umbrella Movement, and thus may be seen as the collective nominees for this year's Nobel Peace Prize. Given the universal prestige of the prize, the nomination alone is enough to leave an indelible mark in the psyche of young Hong Kongers.

No doubt many cheered when Hong Kong's highest court overturned the sentences of the three Umbrella Movement leaders on Tuesday (Feb 6).
Any perceived interference by China in this year's Nobel Peace Prize selection process is likely to backfire and further undermine young Hong Kongers' weak sense of national belonging.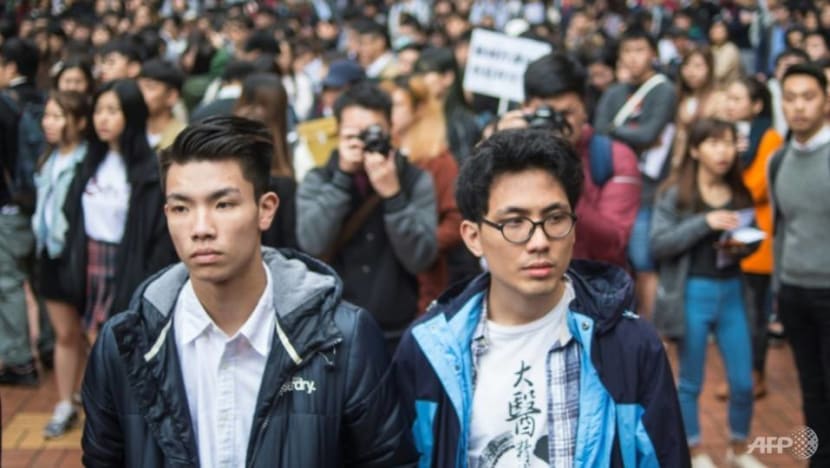 THE LIMITS OF CHINESE HARD POWER

Fuelled by its stunning economic growth, China's footprint has expanded to many corners of the globe over the last few decades.

By its sheer economic prowess, today's China has great latitude in influencing countries that rely on their commercial ties with it.

Yet whether that translates into strong ties and genuine bonds that will endure is another matter.

In the 2014 Pew's Global Attitudes survey, China's overall image in the eyes of Americans and Europeans was largely negative. In Asia, Japan, Vietnam and the Philippines also rated China unfavourably, with the percentage as high as 91 per cent in Japan and 78 per cent in Vietnam.

The rise of the Hong Kong identity is another case in point.

For all its hard power, therefore, the economic giant seems to be struggling in understanding the essence of soft power.

China's newfound economic and military might may cow smaller and weaker nations into submission, but to command respect and admiration takes far more than muscle-flexing even among its own citizens. 
Dr Yew Chiew Ping is head of the Contemporary China Studies Minor at the Singapore University of Social Sciences.