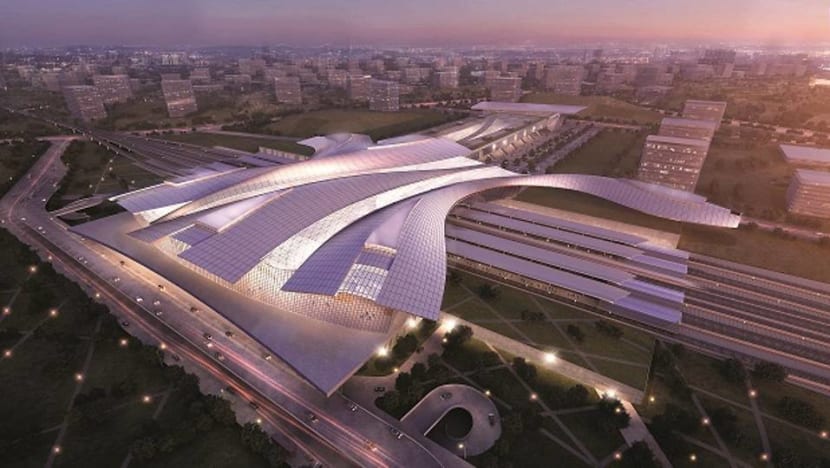 SINGAPORE: Discussions on Malaysia's request to defer construction of the High-Speed Rail are ongoing and the bilateral agreement pertaining to the project remains in force, Singapore's Ministry of Transport (MOT) said on Friday (Aug 24).
The Straits Times, citing an unnamed source, reported earlier on Friday that Singapore has agreed to Malaysia's request to defer the project. The report also said that both countries are "studying how long the project should be shelved for".
In response to Channel NewsAsia's queries, MOT said: "Coordinating Minister for Infrastructure and Minister for Transport Mr Khaw Boon Wan's discussion with Malaysia's Minister of Economic Affairs YB Dato' Seri Mohamed Azmin bin Ali on Malaysia's request to defer the HSR project is ongoing. The HSR Bilateral Agreement remains in force, unless Singapore and Malaysia mutually agree to vary it."

Construction on the project - which has been estimated to cost around RM50 billion (S$16.8 billion) to RM60 billion - was due to start this year, with the line expected to begin operations in 2026.

But Prime Minister Mahathir Mohamad said at a press conference in May that Malaysia will drop the project, saying it will not benefit his country.

Later, he said Malaysia would seek to postpone the project.