'Fascinated' by bak kut teh: A Japanese man brings Singapore dish to Tokyo
It was love at first bite for Mr Akihiro Takahashi when he tried bak kut teh for the first time in 2014. Three years later, he opened a bak kut teh restaurant in Tokyo after coming up with his own recipe, and plans to promote the Singapore dish in Japan.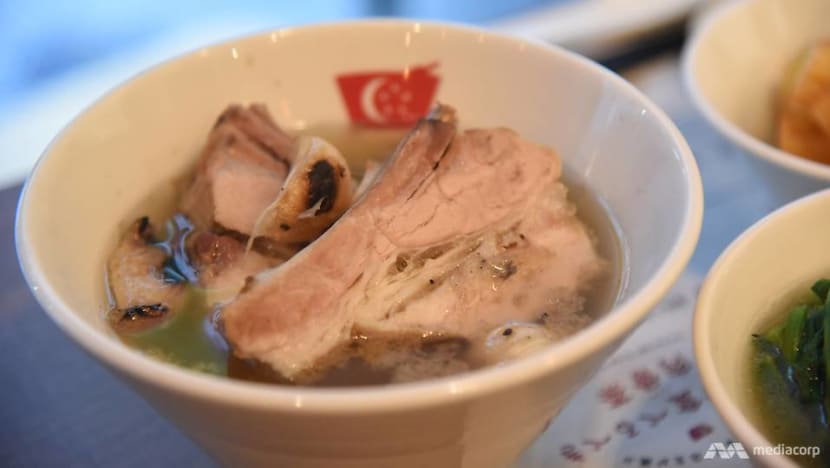 TOKYO: "Fascinated", "impactful" and "obsessed" were the words Mr Akihiro Takahashi used to describe his first experience of eating bak kut teh.
That happened three years ago when the 43-year-old was in Singapore for a business trip. He had visited Founder Bak Kut Teh and it was love at first bite.

"I was fascinated by how delicious it was … The taste was impactful," said the low-profile Japanese, who declined to be photographed for this interview. "At the start, bak kut teh looks like a very simple dish but in just one mouthful, you can taste pepper, garlic and the juiciness of pork meat."
"I became so obsessed that I went to try another bak kut teh shop."
When he returned home, Mr Takahashi visited several Singapore-style restaurants in Tokyo but none of them satisfied him.
He decided to come up with his own recipe that would fulfil his craving, and that eventually paved the way for a 25-seater restaurant called "Singapore Bak Kut Teh" located in Akasaka, one of Tokyo's commercial districts.
"I WANTED TO COME UP WITH AN AUTHENTIC FLAVOUR"
The restaurant – a joint venture between Mr Takahashi and his co-founder Tomori Susumu – opened its doors on Apr 10 this year.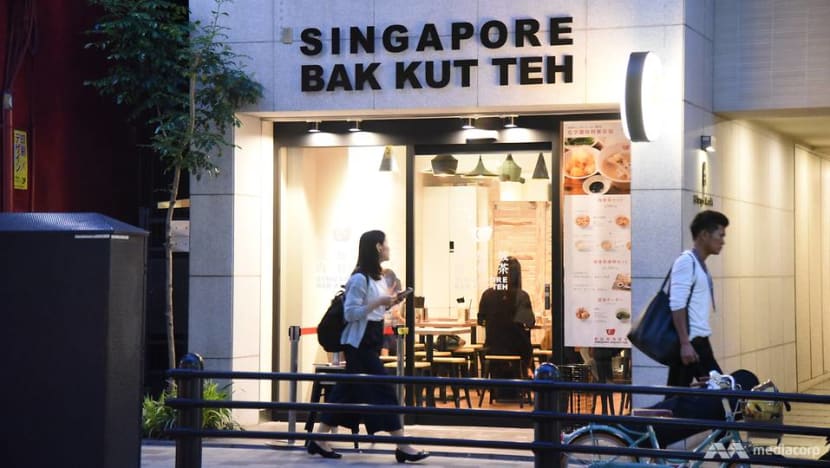 It has two set meals on its menu. For the first which is priced at 980 yen (about US$8.90), customers can choose to have either rice, noodles or you tiao (dough fritters) to go with their bak kut teh. To have all three options, one can opt for the second set meal at 1,280 yen.

The restaurant also serves black soy sauce – a rare item which needs to be imported into Japan. 
According to Mr Takahashi, the bak kut teh served at his restaurant sought to replicate Singapore standards and he had "no intention" of tweaking the dish to suit the Japanese palate.
"I wanted to come up with an authentic flavour," he told Channel NewsAsia.
That search for the most authentic taste, however, took Mr Takahashi three years. Apart from partnering Mr Susumu who is a food and beverage (F&B) specialist, he also roped in Ms Hideyo Ishii, a food researcher, to help perfect his recipe.
The trio made several trips to Singapore, with the sole purpose of trying out various bak kut teh restaurants. According to Ms Ishii, these tasting sessions over the past three years were a memorable experience.
"We had more than 300 tasting sessions during the preparation period. From famous shops to the lesser known ones, we ate from morning to night… to figure out what taste was more popular and understand the ingredients one by one."
Through the tasting sessions, Ms Ishii said she realised that the essence of bak kut teh lies in its soup, which needs to be brewed with a "careful selection" of herbs and spices to make it suitable for consumption both in the day and night.
As such, the restaurant's recipe for the soup consists of more than 10 types of herbs and spices, alongside pork rib bones which would break down during the brewing process and release collagen.

Apart from keeping the dish similar to the one in Singapore, Mr Takahashi also wanted his bak kut teh to be a healthy option.
"In Japan, which is a very health-conscious society, there are concerns about the addition of chemical preservatives to our food… That's why, no MSG was an essential criteria for us to give our customers some form of assurance."

Since its opening, the restaurant has seen an average of 150 customers a day, with 50 per cent giving bak kut teh a try for the first time. The boneless version of the dish has also attracted female diners, especially those between 20 and 30 years old, the founder said.

"Our recommendation is still bak kut teh with bones but there are many Japanese women who may feel embarrassed to be chewing pork ribs, so we introduced the version with no bones."

One customer who preferred to known as Yuko told Channel NewsAsia that she decided to give the restaurant a try as she wanted to know the "difference between Malaysia and Singapore's bak kut teh" after having tried the dish in Malaysia a few years ago. The boneless version was also more convenient for female diners like her, she added.

"I enjoyed it very much. As you can see, I finished everything in my bowl. It's 'umami'," said Yuko, using a local phrase that loosely translates into a complex and satisfying taste.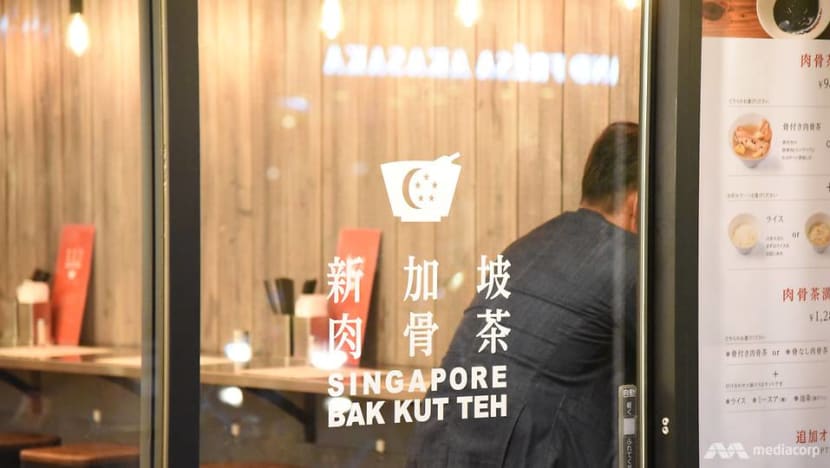 "I WANT MORE PEOPLE TO KNOW ABOUT BAK KUT TEH"

But Mr Takahashi said he understood that he will not be able to please every customer, especially those who have already formed their own preferences for the popular dish.

"Everyone has their own preferences for bak kut teh. For example, some people prefer tender, softer meat like the ones at Song Fa Bak Kut Teh while others prefer it to be tougher like Founder. Some like a strong peppery taste and some may not."

All he wants to do is to spread the word about the dish in Japan, and make it more commonly available for Japanese diners as well as Singaporeans residing in Japan.
Moving forward, he is mulling the addition of pork innards to the menu and plans to open two more restaurants selling bak kut teh in Japan by the end of this year.

"Because I am not planning to have just one store, our investment will slightly exceed eight figures in Japanese yen terms. That's how serious I am," Mr Takahashi told Channel NewsAsia.

"I want more people to know about bak kut teh and be able to enjoy the same taste in my restaurant as they would in Singapore. If my shop can act as a trigger for people to want to visit Singapore, they can also find a list of recommendations in my menu."