Taiwan's centuries-old trees under threat by 'mountain rats' who chop them down for illegal sale
 Over the last two years, the police have tracked down more than 20 illegal logging syndicates, prosecuting 590 suspects.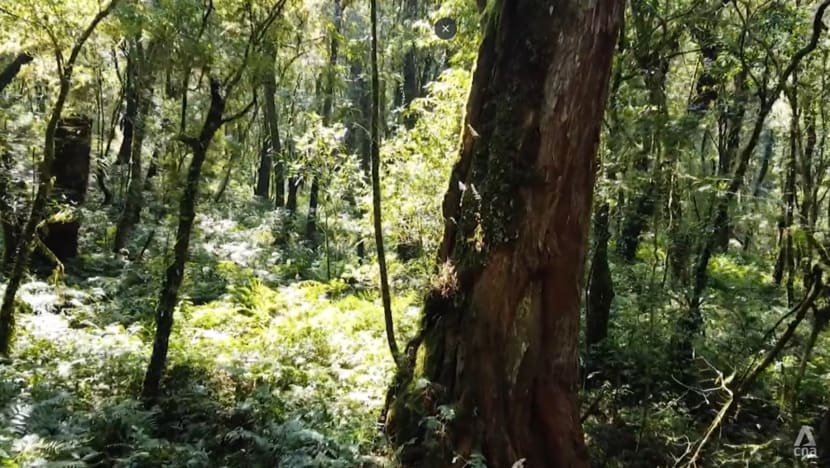 TAIWAN: Taiwan is known for its beautiful landscape, but the island's forests, which make up 60 per cent of land, are under threat by illegal loggers.
The forests contain some rare timber, including those of red and yellow cypress trees which have become the prized target of poachers, who are locally denounced as mountain rats.
Even though Taiwan has banned logging of natural forestry since 1991, the shady trade continues, with woodcraft enthusiasts and art collectors willing to pay hefty sums to get timber from rare and precious trees that can take centuries to mature.
Driven by the lucrative returns, illegal loggers are prepared to risk heavy penalties to poach wood from these precious trees.
In 2019, Taiwan authorities made 22 arrests and seized timber worth more than US$3.3million in a raid targeting a large illegal logging ring.
Last year, six Vietnamese workers were arrested after they were found with about 400kg of timber from protected cypress trees. 
Official data shows that there are hundreds of mountain rats being arrested every year. 
Illegal logging has taken a toll on Taiwan's forests and its ecosystems. Vast areas of vegetation are cleared in the process of cutting down trees and transporting them, leading to deforestation. 
WHY DO MOUNTAIN RATS PERSIST?
One former illegal logger, who was in the business for decades until a few years ago, gave CNA an insight into why people continue to be attracted to the trade.
He quit illegal logging after he was caught for driving away with a truck load of poached wood. He did not want to be named for fear of reprisal.
The 50-year-old, who is now a mango grower in Southern Taiwan, started working as a mountain rat as a teenager, and continued doing so for years because the money was good.  
He could make as much as over US$16,000 a month, 25 times higher than Taiwan's minimum wage.
Those higher up in the supply chain, like tree buyers, can make 10 times more money after they turn the precious timber into fine woodcraft and furniture.
"When we received an order, we would go look for the tree the buyer asked for. Once we found it, we would use a water bottle to illustrate the size of the tree and send them the pictures we took," he told CNA.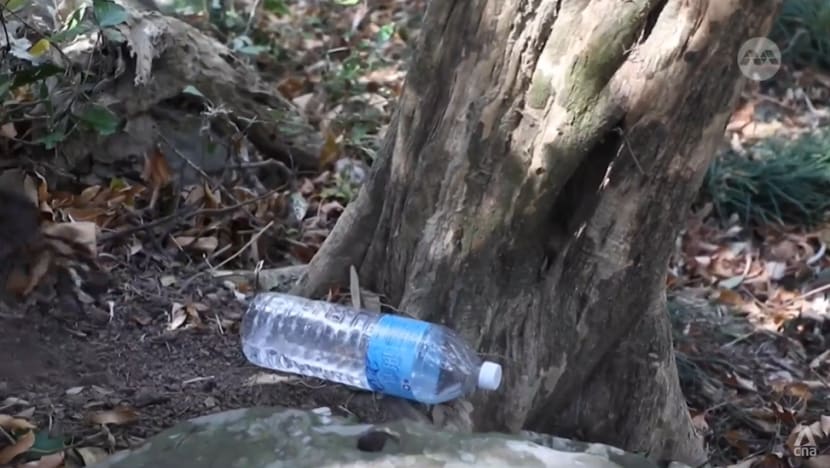 "After we agreed on the price, we would send people to find the tree and chop it down. 
They would then have to figure out a way to transport the massive amounts of timber from the mountain without being noticed.
To avoid drawing attention, they would apply for soil preparation for a plot of land near the targeted trees. This would allow them to enter the land, chop down the trees and transport them out by vehicles without being noticed.
To avoid being tracked by surveillance cameras, they would use different vehicles to move the stolen timber.
GETTING AROUND THE LAW
"Sometimes we would intentionally scrape our cars and request the traffic police to check for the footage on the surveillance cameras. We asked many times, and they would reply that the cameras were not on," the former illegal logger revealed.
"Police would stop and only check pickup trucks, so we thought why not use refrigerator trucks. Therefore, we use refrigerator trucks to transport the poached timber because we know they wouldn't check."
Mountain rats often work in a team, and they would deploy someone at every road intersection to alert them if they are being spotted or reported.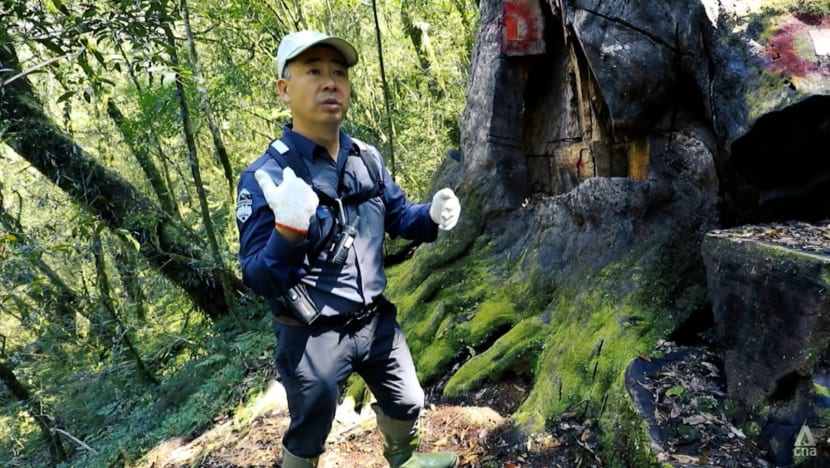 However, he acknowledged that it is a dangerous job because they not only have to watch out for police, but also buyers from armed syndicates.
"Some buyers would bring weapons. We sometimes run into those that double crossed us. For example, they initially offered to pay you US$30,000. But they ended up paying you only half and left. If you dared to leave with the timber, you could get hurt," he said.
CATCHING THE MOUNTAIN RATS
Mr Lai Bo Shu, a forest ranger said that detecting illegal logging takes all five senses.
"Sometimes we have to listen for any unusual sound. Or we must use our smell to detect the scent from resin exuded by chopped cypress trees," he said. 
Mr Tsai Wen-Cheng, deputy chief of the Seventh Special Police Corp which is in charge of forestry safety, said that mountain rats work in a syndicate in which they delegate the work. 
Tasks include finding trees, chopping them down, carrying them down the mountain, handing them over to couriers and delivering to buyers. 
In 2020, the police launched a special project called "rat extermination programme". 
Officers take half a year to track down mountain rats to the wood processing factories and buyers. Over the last two years, the police have tracked down more than 20 illegal logging syndicates, prosecuting 590 suspects. 
Mr Tsai said technology has played a key role in bringing mountain rats to justice. For instance, the police have set up licence plate identification and distant surveillance systems at every crossroad of the major hotpots. 
"Crime can't be eradicated, but at least, we  can keep it to a minimum," he said. 
Illegal loggers and buyers could face up to 10-and-a-half years in jail and up to US$650,000 in fine.