Cautionary tale: Death of young woman in West Java raises questions on contract marriage in Indonesia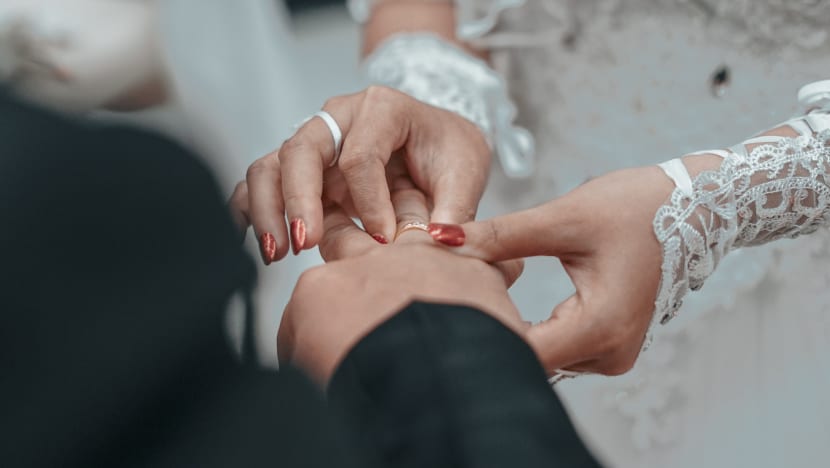 CIANJUR, West Java: Erawati looked at a picture of her deceased daughter Sarah.
"She was a good person, she never did unusual things," the 48-year-old woman said when CNA met her at her home in Cianjur earlier this month.
Her daughter was found lying on the front porch of her house last month, after being allegedly splashed with acid by her 48-year-old husband, who is now in police custody. Their marriage lasted for merely six weeks.
Ms Sarah, who went by one name, died on the same day, less than three weeks from her 21st birthday. The case sparked a national outcry on the protection of women who are in contract marriages.
Such marriages are controversial. They are not legally recognised by the state and are said to involve financial remuneration, sexual exploitation and even human trafficking.
In Ms Sarah's case, she received 150 million rupiah (US$10,500) as dowry. Written on a piece of paper, the groom also promised to pay one billion rupiah "if promises are not kept and for example, (if) I file for a divorce".
Local and national authorities are cognisant of the need to stamp out such marriages. However, there are hurdles to implementation and the commitment of multiple agencies is needed.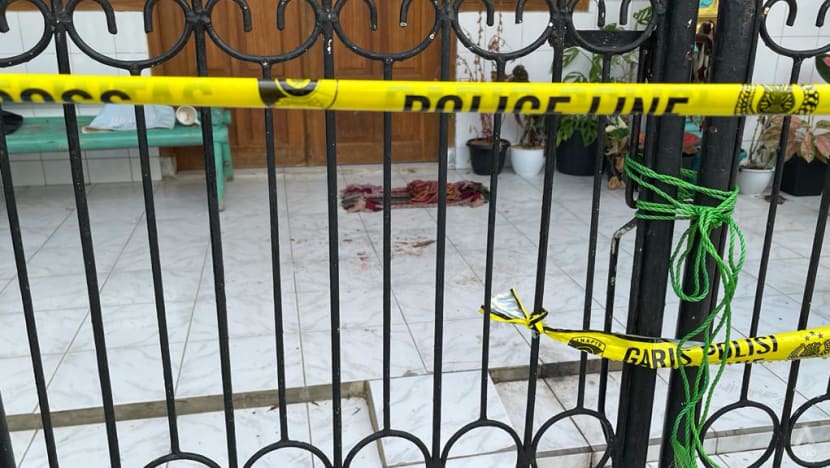 WHAT EXACTLY IS CONTRACT MARRIAGE? 
In Indonesia's context, contract marriages are temporary arrangements between a man and a woman that exist for a specific time frame, usually lasting from a few days to months in exchange for money. It is believed that foreigners have used such marriages to circumvent the sins of premarital sex.
According to Devie Rahmawati, a social issues researcher with the University of Indonesia, such arrangements have been taking place in tourist destinations like Puncak in Bogor and Cianjur in West Java since the late 1980s.
They often involve middlemen and the weddings are done in accordance with Islamic nuptial requirements known in Indonesia as nikah siri. However, such marriages are not recognised by the state.
Research also showed that such marriages have been happening in some parts of Central Java, Mdm Rahmawati added.
"From a marital relations perspective, according to a certain belief, this marriage is not a problem. But according to the state, a marriage should bring goodness to those involved and legal protection will be given to them, especially when they have offspring," she noted.
 She said that the challenge in such marriages is getting recognition from the state. "Especially if there are incidents in the marriage that are not good, such as sexual violence, sexual exploitation, and exploitation of the rights of women and children," she explained.
Head of the national commission of violence against women Andy Yentriyani added that contract marriages put women at risk.
She also asserted that every religion views marriage as an honourable institution, as it is fundamental in the formation of families, which are the foundations for society. 
"I think not a single religion wants a marriage to be treated arbitrarily just to legalise a sexual relationship," said Mdm Yentriyani.
Cianjur locals interviewed by CNA said that contract marriages do happen in the community.
"Yes, there are quite a few of them here," said Cianjur based snack-seller Syahdan, who goes by one name.
"Perhaps some of them believe it is better to be in such marriages than having premarital sex which is haram, or hiring prostitutes which could expose them to diseases such as AIDS, so they choose contract marriage.
"But on the other hand, there are also disadvantages … There have been cases when the women were demanding and just left their husbands or vice versa," the 21-year-old said. 
Ms Irma, 23, also confirmed that there are some people in her village who are in contract marriages. "I don't approve of it though, because it is fake," said the woman, who also goes by one name.
Meanwhile, Mdm Erawati argued that strictly speaking, Ms Sarah was not wed via a contract marriage. She said that while there was a financial arrangement, the marriage with the foreigner did not have an agreed time frame.
WHAT THE LOCAL GOVERNMENT HAS DONE SO FAR
In an interview with CNA, Cianjur regent Herman Suherman said there have been many instances of contract marriage in his regency, particularly in the districts of Cipanas, Pacet and Sukaresmi. 
"But people don't want to admit it openly, perhaps because it might be a disgrace or shame. 
"There are many people who have been affected by it, lured by a certain amount of money. They only see the (financial) gains, but actually, there are many who have suffered from it," he said.
Mr Suherman said that some women have given birth to children as a result of the practice, only to be abandoned by the men.  
He also claimed there are cases where women entered contract marriages thinking that it would be a monogamous arrangement, only to find out that they had to satisfy the sexual needs of several men.
Mr Suherman issued a regency-wide regulation in July banning contract marriages.
He stated that the practice goes against the purpose of marriages under Indonesian law. Under national laws, the purpose of marriage is to form a happy family that is eternal and based on divinity of the Almighty.
The Cianjur regency regulation also states that contract marriage "is very detrimental to society, especially women and Islamic law". 
However, the regulation does not spell out clear sanctions since a regent level instruction cannot enforce criminal punishments. Typically, it only serves as an appeal to the public.
Cianjur's government also formed an anti contract marriage task force that aims to combat the practice by going on patrols. But as Indonesia was experiencing a deadly wave of COVID-19 cases in July, the task force became idle. 
Shortly after Sarah's case was reported, Cianjur's government reactivated it to educate people that contract marriage is prohibited. The task force was also asked to seek out the actors involved.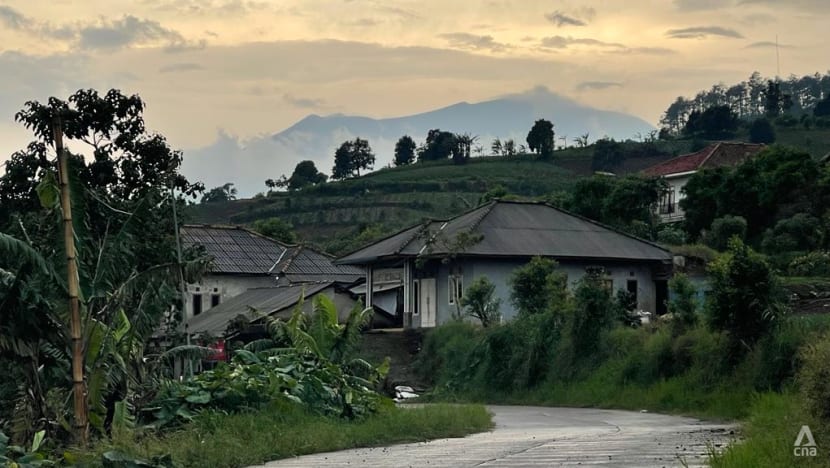 One of its members, Mdm Rina Mardiah, recently went undercover during a patrol mission.
"Some people say contract marriage doesn't exist anymore, but actually when we went undercover we found out it still exists.
"We went to three different locations … and we found a victim, a perpetrator and a pimp," said Mdm Mardiah.
As the task force cannot arrest and prosecute offenders, they had to let them go. But she said these people will be watched closely.
She said that contract marriage can be considered human trafficking, as the women are often tricked into it. Often, they were offered a job only to be sold to a man.
Mdm Mardiah recounted the case of a 17-year-old girl who was promised a job but ended up in a contract marriage.
"Luckily, she managed to run away two or three days after the wedding. But she never told her parents about the incident and she refused to disclose the details to people out of fear and embarrassment," she said. 
If a case is proven as human trafficking, the police can take follow up actions.
Still, Mdm Mardiah opined it would be useful to have regulation at the provincial level banning contract marriages and imposing sanctions.
Head of Cianjur's police criminal investigation unit Assistant Commissioner Septiawan Adi told CNA that the unit cannot handle contract marriage cases since there is no legal basis for it to act. 
They are handling Ms Sarah's case because it is considered a murder case. It is the first time an acid attack has happened in Cianjur, although there are about five cases of domestic violence every month in the regency of 2.4 million people, he said.  
Last week, Bogor regent Ade Yasin said she intended to ban contract marriages and is mulling over whether to introduce a regency wide regulation.
HURDLES TO TACKLING THE ISSUE
At the national level, the murder case has sparked awareness on the need to act against contract marriages. But government agencies are also cognisant that there are hurdles to implementation. 
House of Representatives Speaker Puan Maharani has urged the ministry of women empowerment and child protection, the religious affairs ministry, local governments, the police and other institutions to educate people that contract marriage could potentially lead to domestic violence.
Mr Adib Machrus, the director responsible for peaceful family development in the ministry of religious affairs said his ministry views contract marriage as "illegal, invalid, prohibited by law." 
However, he told CNA that it is not easy for the ministry to track down contract marriages. In most instances, there are no religious affairs officers involved when nikah siri is carried out, he said.
The religious affairs ministry also encourages everyone to wed in a legal manner as recognised by the state, he added. 
Mdm Ratna Susianawati, a senior official with the Ministry of Women Empowerment and Child Protection noted that there are laws available that can be used to combat contract marriages. These include anti-human trafficking laws and laws against domestic violence. 
Ideally, there should be a law that is specifically targeted at contract marriages but she is cognisant that it would take time and effort to get it passed in the parliament. 
Thus, educating people on the dangers of contract marriage remains key to preventing them from happening, but this is not easy since Indonesian society is very heterogeneous, she said when interviewed by CNA. There are various beliefs, cultural habits and social understanding in play, she noted.
"The most important thing right now is to ensure prevention. How to make a movement starting from the family as the smallest unit in the society as the main pillar.
"This is the key, how we build communication between parents and children, among the children and anyone who lives in the family."
Mdm Susianawati visited Cianjur in September to raise awareness about women and children protection, including the prevention of contract marriages.
Mdm Rahmawati of the University of Indonesia shared similar views. She said it is important to remind everyone about their individual rights and responsibilities as human beings.
"The most efficient, cheap and sure way to do it where no one is left behind is by having this in the school curriculum," she said. 
Meanwhile, Ms Sarah's mother is still reeling from her loss.
She said: "Now this case has become an example, don't let another Sarah end up like my daughter.
"To those who have daughters: 'You must be more careful'."