Bali hotels won't ask for proof of marriage under new criminal code: Tourism chief
Premarital sex and cohabitation will become criminal offences in three years' time.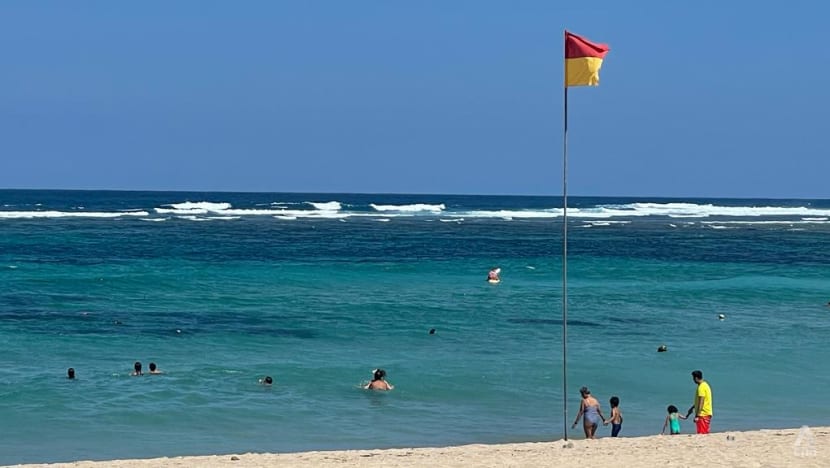 JAKARTA: Bali's tourism chief Tjokorda Bagus Pemayun said that foreigners should not be deterred from visiting the island after the Indonesian parliament passed a Bill criminalising premarital sex and cohabitation.
Under the new criminal code passed on Tuesday (Dec 6), people who have sex outside of marriage or cohabit can be reported to the police. However, those who break the law can only be reported to the authorities by their parents, spouses or their children. 
Taking effect in three years' time, the punishment for premarital sex would be a maximum of one year in jail or a fine of 10 million rupiah (US$640). 
For cohabitation, the punishment would be six months imprisonment or a fine of 10 million rupiah. 
The Bill raised fears that foreigners would be deterred from travelling to Indonesia, including to the resort island of Bali. 
In an interview with CNA on Wednesday, Mr Pemayun said that travellers have no cause for worry.
"Don't worry because based on our discussions with the various hotel and tourism associations, hotels won't be asking for marital status (documentation)," he said.
"When people arrive at a hotel, they arrive for leisure. They will be treated just like now (without being checked for their marital status)."
Putu Winastra, who heads the Bali chapter of the Indonesian Tours and Travel Agencies Association also said: "No need to make such a fuss."
"People who come to Bali will still feel comfortable because the hotels will ensure their privacy. If they arrive with their partners, the hotels will give them a room," he said. 
"I am sure the hotels will never ask for your marriage certificate. Whether you are married or not, they will never ask you because it's a private matter. 
"And I have spoken to the association of hotel general managers, they will keep people's marital status private." 
Mr Winastra's and Mr Pemayun's remarks came amid concerns that the new criminal code could hurt Indonesia's economy which is just recovering from the COVID-19 pandemic.
Travellers from Australia make up the biggest group of foreign travellers to Bali, with around a million of them visiting the island of the Gods annually before the pandemic. 
On Wednesday, the Australian government said that it was seeking more information on the new penal code as it may impact its citizens in Indonesia.
But Mr Winastra said there is no reason to avoid the resort island.
"We don't want tourists to avoid Bali. With the G20 being held in Bali recently, the exposure was good so people travelled to Bali.
"We are optimistic in 2023, there will be an increase in visits, so we hope the criminal code won't have any effect because the hotels will ensure people's privacy," said Mr Winastra.
Despite these assurances, some operators in the hospitality sector are apprehensive.
"We are worried because as we all know, not all tourists who come here are married," said Ms Eka Sri who works at Black Penny Villas in Ubud, Bali. 
"But until there is clarity, we will stick to the current regulation by not checking on people's marital status," she added.
Over in Bintan, there are similar concerns. Mr Agi Arisetyawan, hotel manager of Anmon Bintan told CNA he fears the new law could affect tourism. 
"A tourist's freedom could be taken away by the new criminal code which I believe is very contrary to the concept of tourism," he said.
"I and other hoteliers reject the criminal code very much and hopefully there will be a review even though this will (only) take effect in three years. Because this is not in favour of Indonesia's tourism."
The Bill is an overhaul of the country's current criminal code. The current criminal code is believed to be outdated as it was passed during the Dutch colonial era prior to Indonesia's independence in 1945. 
The new criminal code comprises 624 chapters. It covers a wide range of issues from extramarital sex to freedom of speech.  
Speaking in parliament on Tuesday after the Bill was passed, Law and Human Rights Minister Yasonna Laoly told reporters that those who are against the new criminal code can challenge it in the constitutional court. 
"It's not easy for a multicultural and multi-ethnic country to make a criminal code that can accommodate all interests," he said.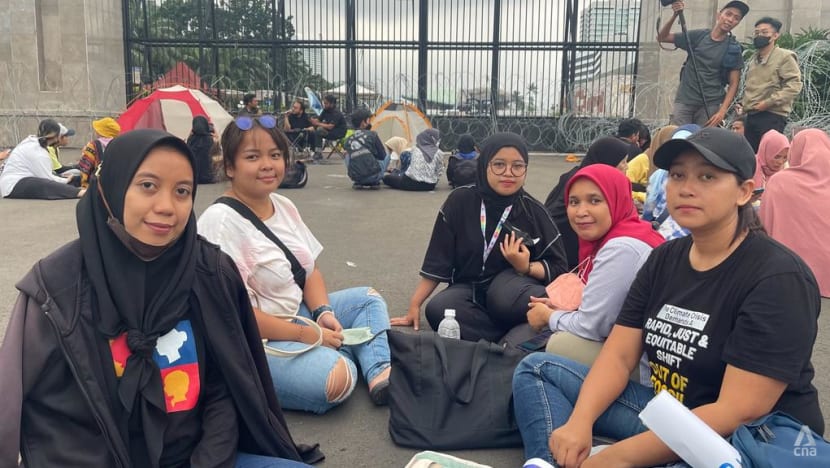 "IT KILLS DEMOCRACY": ACTIVIST
The new penal code also states that people who insult the government or state institution in public verbally or in writing can be reported to the police by the relevant parties. 
The punishment would be one-and-a-half years in jail or a fine of 10 million rupiah.
In the event that the insult causes riots, the punishment would be three years in prison maximum or a fine of 200 million rupiah.
Those who hold marches, rallies or protests in public places without prior notification to authorities and cause disruption to the public interest can be punished with six months in jail maximum or fined 10 million rupiah. 
Ms Siti Zulaika, a member of Solidaritas Perempuan which is an organisation defending female rights, said the criminal code would have many consequences. 
"We feel it kills democracy … because we cannot express ourselves against policies which are not fair.
"This is a threat to us at the grassroots level," she added while protesting with several dozen people in front of the parliament on Tuesday after the Bill was passed. 
Amnesty International Indonesia executive director Usman Hamid said that the new criminal code is a significant blow to human rights. 
"The new criminal code practically gives those in power (the) authority to suppress opinions that they don't like through selective enforcement. This can cement a climate of fear that stifles peaceful criticism and freedom of assembly," he said in a statement. 
He added: "This criminal code should have never been passed in the first place and is a dramatic rollback of human rights progress in Indonesia.
"Instead of destroying hard-won rights victories, the Indonesian government and the house of representatives should live up to their human rights commitments for the benefit of all Indonesians."