Discussions intensify over potential presidential candidates for Indonesia's 2024 general election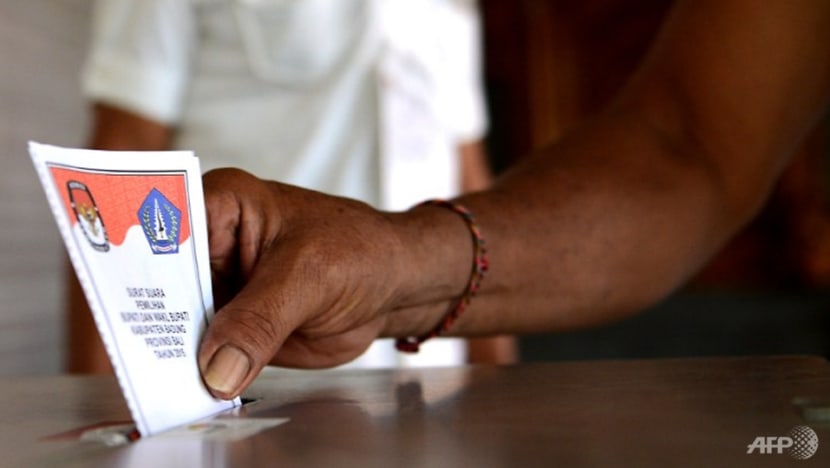 JAKARTA: The initial phase of the 2024 Indonesian election kicked off on Jun 14, as the election commission marked the start of the multistage process in a ceremony.
Although the presidential election will only be held on Feb 14, 2024, talk of potential nominees has intensified in recent weeks.
This is because political parties need to register themselves in August if they plan to join the contest taking place once every five years.
President Joko Widodo will not be able to run again. According to the constitution, he can only stay in power for two terms and they will end in 2024.
This has set the stage for coalition-building among the parties, as well as discussions on who they might back as presidential candidates.
CNA takes a look at some of the potential nominees at this point.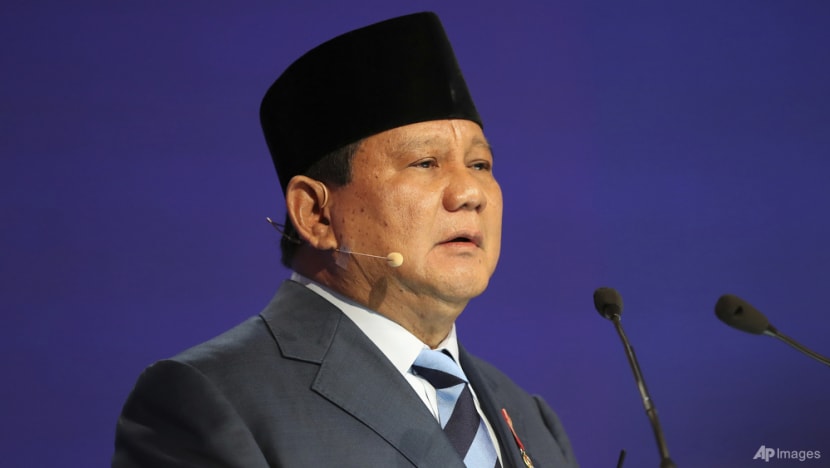 Prabowo Subianto is the head of the Gerindra Party and current defence minister.
He was also Mr Widodo's sole rival in the 2014 and 2019 presidential elections.
In 2009, he ran for vice president with the head of the Indonesian Democratic Party of Struggle (PDI-P) Megawati Soekarnoputri. However, they lost to Mr Susilo Bambang Yudhoyono and Mr Boediono.
Born in Jakarta, on October 17, 1951, Mr Subianto's father and grandfather were renowned economists.
He spent some time abroad during his adolescence and returned home with his family after the fall of Indonesia's first president Soekarno.
He then joined the country's military academy and subsequently the army in 1974.
In 1983, he married the daughter of then-president Soeharto, Titiek Soeharto.
Mr Subianto enjoyed a successful military career. In 1998, he was appointed as commander of the army's strategic reserve command.
But soon after, an economic crisis hit Indonesia hard, resulting in protests across the country.
In May 1998, protesters demanded authoritarian Soeharto to resign and riots were all over the archipelago.
The country's second president eventually stepped down on May 21, 1998.
Shortly afterwards, Mr Subianto resigned from the military amid rumours of human rights violations, such as abduction of pro-democracy activists in the months leading up to Soeharto's fall.
The lieutenant general's marriage with Titiek Soeharto also ended in a divorce.
Mr Subianto then moved to Jordan and became a businessman.
His political career started in 2004 when he wanted to run for president through Golkar (Golongan Karya Party), the ruling party under Soeharto's regime. But he did not get the support of the party's members.
Despite several unsuccessful attempts to win the presidential race, Mr Subianto is popular among the grassroots, which makes him a potential presidential candidate for 2024. 
ANIES BASWEDAN
Anies Rasyid Baswedan, 53, is the governor of Jakarta. He is not a member of any political party.
Mr Baswedan rose to fame in 2007 as an academic. He was appointed the chancellor of Islam-oriented Paramadina University in Jakarta at the age of 38, the youngest chancellor in Indonesia's history.
He was educated in Yogyakarta and the United States.
Mr Baswedan also founded an educational movement called Indonesia Mengajar, where young professionals were recruited to be elementary teachers in rural areas for a year.
His grandfather Abdurrahman Baswedan is of Arab descent and is considered a national hero for his efforts towards Indonesia's independence. He had rallied Indonesians of Arab descent to fight for the country's independence.
In 2013, Mr Baswedan took part in a presidential candidate convention of the Democrat Party, the ruling party of then president Mr Yudhoyono. But he did not win the contest.
The following year, Mr Baswedan declared his support for Mr Widodo and vice-presidential candidate Jusuf Kalla. He served as their campaign spokesperson.
When Mr Widodo won, he appointed Mr Baswedan as his education minister.
But the appointment was short-lived, as the president decided to replace him less than two years into the job.
Gerindra then approached Mr Baswedan as a potential candidate for the 2017 Jakarta gubernatorial election, pairing him with Mr Sandiaga Uno.
The duo ran against incumbent Basuki Tjahaja Purnama, who is considered a minority in Indonesia, coming from non-Muslim and non-Javanese backgrounds.
Mr Baswedan lost to Mr Purnama in the first round, but then received the backing of hardline Islamists such as the now-defunct Islamic Defenders Front.
He eventually won the 2017 Jakarta election and has focussed his efforts on urban infrastructure, including the construction of pedestrian walkways, bicycle lanes, an integrated public transport system as well as a new football stadium.
Some political parties have touted him as a potential presidential candidate, including Nasdem, the country's fourth-largest political party, which concluded a congress to identify potential presidential candidates last week.
However, some fear that political Islam may again feature in the campaigning, like what happened during the gubernatorial election.
Two weeks ago, a group of volunteers wanted to declare their support for Mr Baswedan's presidential nomination but the event was interrupted when organisers spotted a flag resembling that of the banned extremist group Hizbut Tahrir Indonesia at the event. 
GANJAR PRANOWO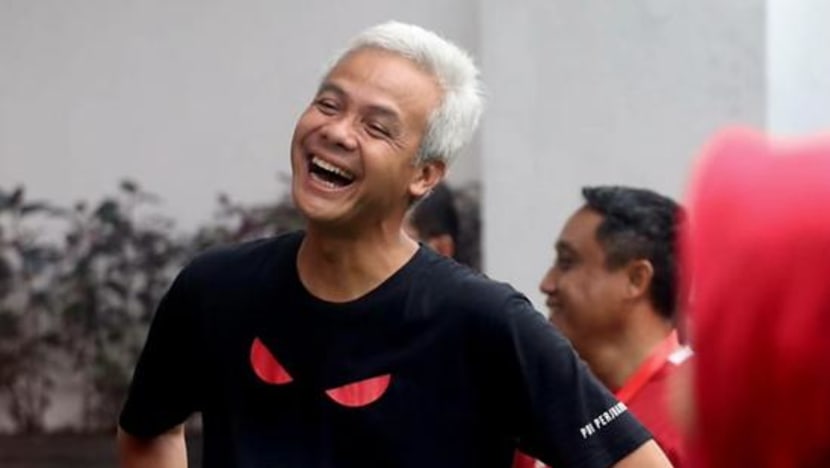 Current governor of Central Java Ganjar Pranowo, who like Mr Widodo is from PDI-P, has been topping the polls. He is said to have a similar charismatic style of leadership as Mr Widodo.
Also like Jokowi, as the president is popularly known, Mr Pranowo comes from a humble background. 
The 53-year-old was born in Karanganyar, Central Java and studied law at the University of Gadjah Mada in Yogyakarta.
After graduation, he went to work in Jakarta. After several stints in private companies, Mr Pranowo eventually joined PDI-P.
He served as a PDI-P member of parliament from 2004 until 2013.
Mr Pranowo was then elected as governor of Central Java in 2013 and is currently serving his second term.
He is known to be social-media savvy and regularly goes on impromptu visits to study the situation on the ground. This is similar to Jokowi's leadership style.
Last week, Nasdem, which is in the same parliament coalition as PDI-P, also nominated Mr Pranowo as a potential presidential candidate.
When asked to comment on the nomination, Mr Pranowo would only say: "I am PDI-P." Observers said this implies that he was awaiting PDI-P's decision on the matter.
PUAN MAHARANI
Puan Maharani is the Indonesian speaker of parliament, the first female to have ever held the post.
The 48-year-old was previously the country's coordinating minister for human development and culture from 2014 to 2019 during Mr Widodo first term.
She is also the daughter of Mdm Soekarnoputri who heads the PDI-P.
Mdm Maharani studied mass communication at the University of Indonesia and graduated in 1997.
She became a member of parliament in 2009.
As the speaker of the House of Representatives, Mdm Maharani has successfully passed a long-awaited Bill that allows authorities to tackle sexual violence.
Mdm Maharani is currently also pushing for six months of maternity leave to be given, up from three months currently. She is also advocating a draft law on maternal and child welfare.
Speaking at a PDI-P event on health last Saturday (Jun 18), she said: "Three months of leave is enough, but if you can get six months, why not."
Observers believe that Mdm Soekarnoputri is preparing the ground for her daughter to run in the upcoming election. However, polls so far have shown that the speaker's electability is below 10 per cent. 
Mdm Soekarnoputri stated on Tuesday (Jun 21) during a PDI-P national work meeting that the presidential candidate from the party will only be decided by her since she is the party head.  
AIRLANGGA HARTARTO
Airlangga Hartarto is the head of Golkar, the main ruling party for about three decades until Soeharto stepped down in 1998, paving the way for political reforms in Indonesia.
Mr Hartarto, 59, has been coordinating minister for economic affairs since 2019 and was previously minister for industry for three years during Mr Widodo's first term.
Before his political career took off, he was a commissioner at various companies.
His father Hartarto Sastrosoenarto was a minister during the Soeharto era.
Golkar is currently part of the ruling coalition. However, it is notable that in May, Golkar also formed a coalition with Partai Amanat Nasional (PAN) and Partai Persatuan Pembangunan (PPP) ahead of the 2024 election.
The Koalisi Indonesia Bersatu (KIB) has yet to decide on its presidential candidate but it is believed to be considering Mr Hartarto among several options.